Tennessee vs. Texas A&M
Thursday, December 29th, 2016 | 6:00pm CT
College Station, TX | Reed Arena | SEC Network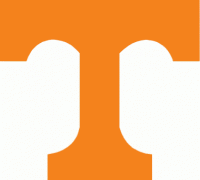 Knoxville, TN – Tennessee opens Southeastern Conference play on Thursday when it travels to College Station to face Texas A&M at 6:00pm CT on the SEC Network.
The Vols (7-5) closed out its pre-conference schedule before the Christmas holiday, going on the road and picking up a tough 72-68 win at East Tennessee State last Thursday. Tennessee was making its first appearance in Johnson City since 1963 and was led to victory by junior guard Detrick Mostella who scored 25 points off the bench.
Mostella's career-best scoring night — which included a stretch of 13 consecutive points covering the final 2:33 of the first half, not to mention the decisive jumper with 29 seconds remaining — earned him SEC Player of the Week honors on Monday.
Mostella is one of three Vols averaging double-digit scoring heading into conference play. Mostella ranks third on the team at 10.0 ppg, trailing Grant Williams' 10.3 ppg and Robert Hubbs' team-leading 15.5 ppg.
Williams also leads the team in rebounding at 5.5 rpg and in blocked shots at 1.8 bpg. The true freshman is coming off a nine-rebound, four-block performance at ETSU last week.
Texas A&M begins SEC play with an 8-3 record, including a 6-1 home mark. In its latest action, the Aggies rolled past Saint Francis by an 81-58 count. Texas A&M is led in both scoring and rebounding by Tyler Davis who is averaging 15.1 points and 7.6 rebounds per contest. Davis is currently the most efficient scorer in the SEC, putting up his points behind a field-goal percentage of .629.
Tennessee is opening SEC play on the road for the fourth consecutive year. UT is 2-1 over that span, with the only loss coming last season in the conference lid-lifter at Auburn. With conference play beginning on December 29th, Tennessee is opening the SEC season on the earliest calendar date since 1989.
The Series
Overall: Series tied, 5-5
In Knoxville: Series tied, 3-3
In College Station: A&M leads, 2-1
Neutral Sites: UT leads 1-0
Current Streak: Texas A&M has won four straight
Last Meeting: Texas A&M won, 92-88, in Knoxville, 1/9/16
Barnes vs. Texas A&M: 25-8
Barnes vs. Kennedy: Barnes leads, 2-1
A Win Would
Give the Volunteers consecutive true road wins while also giving them a 2-1 record in true road games this season.
Make the Vols 1-0 in SEC play for the third time in the last four years.
Snap Texas A&M's four-game win streak in this series.
Give Rick Barnes 26 career wins over the Aggies. He's only beaten Texas Tech (33) and Baylor (30) more times.
About Texas A&M
The Aggies (8-3) are in their sixth season under head coach Billy Kennedy, who has also had head-coaching tenures at Centenary (1997-99), Southeastern Louisiana (his alma mater, 1999-05) and Murray State (2006-11).
Texas A&M is 6-1 at home this season, with a two-point loss to USC on November 18th standing as its only blemish at Reed Arena.
In a preseason poll of SEC and national media, Texas A&M was picked to finish third in the league behind only Kentucky and Florida.
Leading scorer and rebounder Tyler Davis leads the SEC in field-goal percentage (.629) and offensive rebounding (3.9 orpg). Davis was a preseason All-SEC first-team selection (coaches and media).
Sophomore forward D.J. Hogg was an SEC All-Freshman Team performer a season ago and is the Aggies' top 3-point shooter this season (.388).
Last Meeting With Texas A&M
The Thompson-Boling Arena magic looked for more than 37 minutes as if it would continue for another game for Tennessee, but a 13-1 run late in the second half led the No. 21 Texas A&M Aggies to a 92-88 win over the Volunteers on January 9th, 2016.
UT led by eight points at halftime and as many as 13 in the second half. The advantage ranged from six to 10 points until the A&M run.
Detrick Mostella, who scored 11 points on the afternoon, had his 3-point attempt that would have given the Vols the lead with under 10 seconds left in the game rim out, sealing the win for A&M.
Mostella scored 11 points, one of six Volunteers in double figures. Kevin Punter Jr. led Tennessee with 19 points, 17 coming in the second half. Admiral Schofield scored 16, Shembari Phillips poured in a then-career-high 15, Devon Baulkman had 11 and Robert Hubbs III added 10.
Between the combined efforts of Schofield and Phillips, Tennessee freshmen accounted for 31 points on the day, including 21 of UT's 46 in the first half.
The loss was the first for the Vols at home under Barnes, snapping an eight-game win streak at Thompson-Boling Arena.
Tennessee hit 12 3-pointers on the afternoon.
Jalen Jones led the Aggies with 27 points, including the go-ahead basket with 1:28 to play. Danuel House added 23, while Alex Caruso scored 13 and Tyler Davis had 11.
Memorable Vol Performances Against Texas A&M
In the longest game in Tennessee basketball history, the Vols posted an epic 93-85 four-overtime win at Texas A&M February 23rd, 2013, in the first game between the teams as conference foes. Trae Golden tallied 32 points for the Vols, while Jarnell Stokes totaled 20 points and 16 rebounds, and Jordan McRae scored 23.
Tony White posted the highest points total by a Vol in the series when he scored 34 vs. the Aggies in an 88-70 UT home win on December 7th, 1985.
Herb Neff (13 pts, 14 rebs) and Charlie Hipsher (11 pts, 12 rebs) each logged double-doubles for Tennessee as the Vols downed Texas A&M 60-52 in the first-ever meeting between the programs on December 15th, 1951, in Knoxville.
Houston native Brandon Crump averaged 16.0 points, 9.0 rebounds and 2.0 blocks in two career games against the Aggies. His three blocks against A&M during an 83-66 loss in College Station on December 4th, 2002, are the most by a Vol in the series.
Barnes Very Familiar With A&M
As a head coach, Rick Barnes has faced Texas A&M 33 times, compiling a 25-8 (.758) record.
His Texas teams went 23-7 vs. the Aggies from 1999-2015, and he also led Clemson to a 2-0 record against A&M in the mid-90s.
The only teams Barnes has faced more than the Aggies are Oklahoma (41 meetings), Oklahoma State (40), Baylor (39) and Texas Tech (37).
Programs Have Royal History
One of the top players in each of these programs' history was named Bernard King.
Tennessee's King (1975-77) was a three-time first-team All-American who still owns the school records for season (26.4 ppg in 1974-75) and career (25.8 ppg) scoring average. He is also UT's lone representative in the Naismith Memorial Basketball Hall of Fame and one of only three Vols to have his number retired (53).
Texas A&M's King (2000-03) finished his career as the Big XII's career scoring leader (1,990) while ranking third in assists (550) in conference history.
If It Weren't for Tennessee, Texas Would be "North Mexico"
There can be no doubt Texas owes a great debt of gratitude for its statehood to the fierce men from Tennessee.
Before the Alamo fell, 33 Tennesseans, the largest number of defenders provided by any state — nearly four times as many as from Texas — kept Mexican General Santa Anna's overwhelming army at bay for 13 days against unbelievable odds.
On March 6th, 1836, the brave Tennessee Volunteers and the other Alamo defenders were overrun and breathed their last.
However, the crucial days the Volunteers slowed down the Mexican army gave another Tennessean, Sam Houston, enough time to gallop through Texas raising an army to defend what would become the Lone Star State. This army defeated Santa Anna in no small part because of the contributions of Tennessee's Volunteers.
Conference Lid-Lifters
The Vols have never opened SEC play against Texas A&M, and the programs have met only five times previously as conference opponents. Their 10 all-time meetings mark UT's fewest among any current league foe.
Tennessee hasn't opened SEC play during the month of December since winning its league-opener vs. Ole Miss on December 16th, 1989, in Knoxville.
During that season—and the year before that, when UT won at Ole Miss on November 28th, 1988)—the SEC experimented with a single conference hoops game during the meat of the SEC football schedule, as a way to increase visibility for basketball.
Prior to that experiment, the Vols played December games against SEC opponents in 1961 (at Kentucky), 1958 (vs. LSU) and 1955 (Georgia), but each of those contests were officially non-conference games.
League-wide, the SEC's Dec. 29 start date marks the first time a conference game has been played in the month of December since Vanderbilt hosted Mississippi State on December 19th, 1991.
The Volunteers have won 13 of their last 17 SEC openers. The losses came at Arkansas in 2011, vs. Kentucky in 2003, vs. Ole Miss in 2013 and at Auburn last year.
During his 17-year head coaching tenure at Texas, Rick Barnes was 13-4 in conference openers, including an 8-3 mark on the road.
Vols Picked 13th In SEC
Tennessee was predicted to finish 13th in the 2017 SEC race by an SEC and national media voting panel.
The Volunteers posted a 6-12 SEC record to finish 12th a season ago.
Mostella Prefers Bench Role
Junior wing Detrick Mostella is one of only three upperclassmen on this year's Tennessee roster, but he prefers to make use of his experience while coming off the bench rather than as a member of UT's starting lineup.
Mostella is UT's third-leading scorer at 10.0 ppg, and he has come off the bench to score in double figures six times this season, including a pair of 20-point games).
The Decatur, Alabama, native scored a career-high 25 points to carry the Vols to victory at ETSU December 22nd, including a stretch of 13 straight points during a 2:30 span at the end of the first half.
Over the last three games, Mostella is averaging 17.7 points and 4.7 rebounds while shooting .462 from the field, .381 from 3-point range and .900 from the free-throw line.
Up Next For UT Vols
Tennessee returns to Thompson-Boling Arena and hosts Arkansas on Tuesday, January 3rd at 5:30pm CT. The Vols have not defeated the Razorbacks in their last four tries, including a 75-65 loss in Knoxville last season.