No. 13/18 Tennessee vs. James Madison
Wednesday, November 15th, 2017 | 6:00pm CT
Knoxville, TN | Thompson-Boling Arena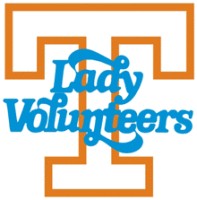 Knoxville, TN – No. 13/18 Tennessee (1-0) is back at Thompson-Boling Arena on Wednesday night, as James Madison (1-1) comes to town for a 6:00pm contest.
This will mark the second straight season these teams have played, with the Lady Vols winning, 81-69, in last year's season opener in Harrisonburg, VA.
Wednesday night's game marks the second of three straight at home to open the campaign for the Lady Vols. By the time Texas departs Knoxville on December 10th, Tennessee will have played seven of its first 10 games at home.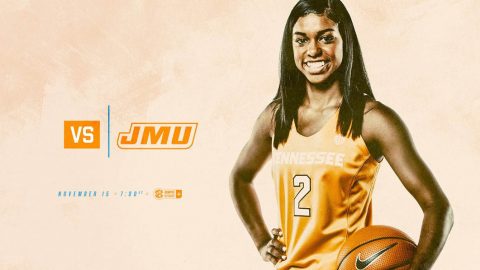 Wednesday features the Second Harvest canned food drive at Thompson-Boling Arena.
Fans providing two non-perishable food items will receive a complimentary ticket, with donations benefitting the Second Harvest Food Bank.
Mick Gillispie (PxP), Andraya Carter (Analyst) and Maddy Glab (Reporter) will describe the action for the Tennessee-JMU online broadcast on SEC Network+ (SECN+) and WatchESPN. Mickey Dearstone will handle the call for IMG College/Lady Vol Network radio/online broadcasts for the 19th season.
A Look at the Lady Vols
Tennessee returns two starters (Mercedes Russell, Jaime Nared) and another part-time starter (Meme Jackson) from last year's squad, which wound up 20-12 after falling in the NCAA Second Round. The Big Orange women were 10-6 in league play a year ago and finished fifth in the SEC standings.
Also back are 6-2 senior forward Kortney Dunbar and 6-3 sophomore center Kamera Harris.
This year's newcomers include the nation's No. 1 ranked recruiting class as well as a two-time JUCO All-American forward who redshirted last season due to a knee injury.
UT's consensus No. 1-ranked freshman class includes the No. 2 (6-0 guard Evina Westbrook), No. 7 (5-7 guard Anastasia Hayes), No. 12 (6-2 wing Rennia Davis) and No. 57 (6-4 center Kasiyahna Kushkituah) players in the nation, as ranked in the HoopGurlz espnW 100. All four players were McDonald's All-Americans and are expected to see extensive playing time in their first collegiate season. Davis and Westbrook, as a matter of fact, earned starts in the Carson-Newman exhibition game.
Redshirt junior Cheridene Green was a two-time All-American at ASA College in Brooklyn, NY, averaging 20.5 points and 16.5 rebounds per contest as a sophomore before redshirting at Tennessee last season. The power forward should offer immediate help inside.
The 2016-17 Lady Vols defeated three of the four teams in last year's NCAA Final Four (Stanford, South Carolina, Mississippi State) and also toppled Elite Eight squad Notre Dame as well.
The Big Orange women were 10-6 in league play a year ago and finished fifth in the SEC standings.
UT lost starting guards Jordan Reynolds (WNBA 2nd Round) and Diamond DeShields (signed pro contract in June) as well as reserve forward Schaquilla Nunn (WNBA 3rd Round) to the professional ranks.
Guard Alexa Middleton, a part-time starter, and redshirt sophomore guard Te'a Cooper are no longer with the program. Cooper missed all of last season with a knee injury.
Last Time Out (UT 87, ETSU 49)
Double-doubles from No. 14/18 Tennessee's All-SEC senior leaders Mercedes Russell and Jaime Nared helped the Lady Vols cruise to an 87-49 season-opening win over ETSU with 8,869 looking on Sunday afternoon in Thompson Boling Arena.
Russell scored 20 points and corralled 10 rebounds, while Nared chipped in 13 points and 13 rebounds. Freshman Anastasia Hayes came off the bench to contribute 17 points, the majority of which came from her impressive 12-for-13 shooting at the free-throw line.
The Buccaneers got out to a 6-5 lead in the early portion of the first quarter, but the Lady Vols (1-0) played lock-down defense, forcing ETSU into 0-for-11 shooting from the field the final 7:28 of the period. A 17-0 run from Tennessee that spanned the end of the first period into the early second quarter provided the Lady Vols a lead they would not relinquish.
The Lady Vols continued their imposing defensive play in the second quarter, as ETSU entered the break shooting just 15.4 percent (6-39) from the field and trailing, 37-16. The Bucs would finish the day at 24.7 percent on 19-of-77 shooting.
Russell and Nared took over the game in the third quarter, combining to score 20 of the team's 30 points in the period as the Lady Vols offense started clicking. With a sizeable lead, Tennessee was able to get all 10 players on the roster into the game. Every player scored at least one basket from the field and grabbed at least one board.
Stats Back/Stats Lost
Tennessee returns five players who contributed to last season's statistics and lost four.
Below is a breakdown of those numbers:
Pts. (2,346): Back (52%, 1,219) Lost (48%, 1,127)
Reb. (1,317): Back (49%, 646) Lost (43%, 564), Team (8%, 107)
Ast. (468): Back (32%, 149) Lost (68%, 319)
Stl. (197): Back (41%, 81) Lost (59%, 117)
Blk. (127): Back (52%, 66) Lost (48%, 61)
A Look at the Dukes
James Madison fields a very young team, featuring nine sophomores or freshmen on the team's 13-player roster.
Perhaps due to that youth, the squad is averaging 24.5 turnovers per game through two games.
The Dukes opened with a home loss to Rutgers (76-63) before bouncing back to beat Wagner, 68-45.
JMU is led in scoring by a trio of sophomores, including guards Lexie Barrier (14.0) and Kamiah Smalls (13.0) and forward Kelly Koshuta (12.0).
Another sophomore, Kayla Cooper Williams heads the team's rebounding charge, pulling down an impressive 15.0 per contest.
Koshuta paced JMU in the win over Wagner, bagging 20 points and six rebounds.
Freshman guard Tori Harris is the younger sister of former Tennessee star Tobias Harris (2010-11), who now plays for the NBA's Detroit Pistons.
Sean O'Regan is back for his second season as head coach of the Dukes after leading James Madison to a 26-9 record last year and a runner-up finish in the Colonial Athletic Association.
JMU advanced to the WNIT third round before bowing out against Villanova, 69-67.
O'Regan replaced Kenny Brooks, now at Virginia Tech, and made his JMU debut in last year's season-opener vs. Tennessee.
The Series vs. James Madison
According to the UT record book, this marks the fourth meeting between these schools.
Tennessee holds a 3-0 lead in the series after the Lady Vols won last season, 81-69, in Harrisonburg, VA, on November 11th.
Prior to that, the #1/3 Lady Vols won by 20 over the #14/15 Dukes, 72-52, in the NCAA Sweet 16 in Norfolk, VA, on March 24th, 1988.
Holly Warlick was an assistant on that Big Orange squad that finished third in the Final Four that season in Tacoma, Wash, with a 31-3 overall record.
Tennessee is 5-0 all-time vs. schools from the Colonial Athletic Association, defeating both JMU and UNCW last season.
The Last Meeting Between UT and JMU
Redshirt junior Mercedes Russell recorded the 12th double-double of her career in No. 13/14 Tennessee's 81-69 win over James Madison on November 11th, 2016, at the JMU Convocation Center in Harrisonburg, VA.
Russell finished with 17 points and 11 rebounds in the game en route to the Lady Vols' 1,300th win in program history, which is the most in NCAA Division I women's basketball history.
With the win, Tennessee (1-0) snapped the Dukes' 16-game homecourt winning streak.
Juniors
Jaime Nared
and Alexa Middleton both enjoyed strong outings. Nared finished with 19 points and eight rebounds, including connecting on a career-high 3-of-6 shots from behind the arc. Middleton's 18 points on 5-of-6 shooting was the most she has scored since her first game as a Lady Vol.
James Madison's Precious Hall dropped 39 points on 15-of-35 shooting from the field, including 7-of-14 on 3-pointers. She also had six rebounds, two assists and two steals.
After a 3-pointer by James Madison gave the Dukes a 59-58 lead with 9:52 remaining in the game, Tennessee would bounce back with a 16-4 run over the next four minutes of play. The Lady Vols shot 75 percent (6-of-8) from the field during the stretch. UT would never look back after run, cruising through the remainder of the quarter to win its season opener.
Next Up for the Tennessee Lady Vols
Next up, the Lady Vols close out the early-season home stand with a Monday match-up vs. Wichita State at 6:00pm CT. SECN+ will have the broadcast.
Tennessee will then wing its way to Mexico for the Thanksgiving holiday, taking part in the Cancun Challenge at the Hard Rock Hotel Riviera Maya in Puerto Aventuras.
UT will face Marquette on November 23rd (5:30pm), Oklahoma State on November 24th (3:00pm) and South Dakota on November 25th (4:00pm).