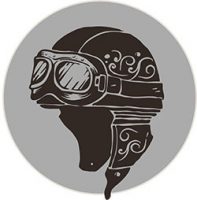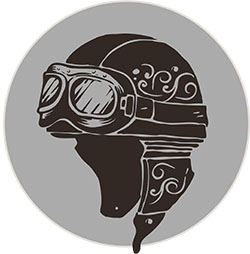 Clarksville, TN – As this year comes to an end, I wanted to take some time and review some of my favorite memories from this year's journey. I promise not to review every single mile of my year, just a few of the memories that stand out.
If you've been following my story and the journey I've undertaken, you know what a real lifesaver this motorcycle has been to me. And don't think that the irony of that statement has been missed by me.
I've said it MANY times, that I never EVER expected to be in this place in my life, owning a Harley and traveling all over the country. When I tell people I've put 70,000 miles on my bike in just under two years, they look at me with total misbelief.
I've never understood that reaction, but as I learn more about this culture and meet more and more people, I realize that that really IS a lot of riding. But that's why I bought a motorcycle. I wanted to ride. Building a website and blogging about it was a bonus.
It's what I do!
I started the year trading my Street Glide Special for my current girlfriend, a Harley Ultra-Limited. I wanted the new Milwaukee Eight engine and the additional storage space.
It's been a beast! I've loved it.
My trip to Colorado was a real thrill for me. It's such a beautiful part of the country. It was a surreal experience to actually see the Rocky Mountains, much less, ride through them on a motorcycle. My friends Stephen and Rosemary Walker, were gracious enough to let me join them on their annual trip to one of their favorite places.
The ride to the top of Mount Evans was literally a "breathtaking" experience (altitude 14, 271 ft). You know it's going to be a good day for riding when you walk out of your hotel and see Pikes Peak on the horizon.
What a great trip!
I spent back to back weekends in the Smoky Mountains in October. The famous "Tail of the Dragon," and everything that's so beautiful in this part of the country was too much to take in with just one weekend. Spending the two weekends with new brothers and sisters made it even more special.
This was also another invite from someone who let me "tag" along for the ride. Jay Christopher is a firefighter who has been riding most of his life. As a firefighter, he gets an entire month off of work and typically spends it on the back of his Honda Gold Wing. I was privileged to be a part of a family reunion of sorts, as a long lost cousin of his joined us for the weekend.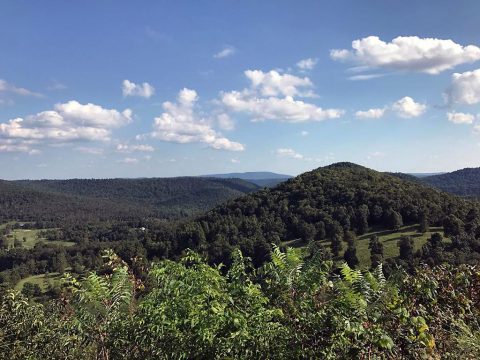 I traveled to the Arkansas Ozarks to a motorcycle festival in Mountain View. I met "Chainsaw" who was facing death, winding down a losing battle with cancer. I also escaped my first real serious accident on my bike while I was there.
No harm, no foul and lessons learned.
I visited Rabbit Hash Kentucky and the Kentucky State BBQ Festival, in Danville.
I rode the Devils Triangle and visited the Ghost of Alice Flagg.
Miles and miles of great memories and through the grace of God, no SERIOUS incidents (although there were many opportunities).
The feedback I've received and the suggestions that you have sent me through this blog have been tremendous.
One of those suggestions turned out to be one of the best experiences of the year. A trip to the Barber Museum in Birmingham Alabama.
A college fraternity brother suggested it to me and the weekend turned out to be a mini college reunion with several other brothers I had not seen in over 40 years. What a blessing and what a FABULOUS facility. If you've never been to this museum, you MUST put it on your bucket list.
I visited so many historical places, small towns, big cities and miles and miles of open road.
The greatest part of it all is the opportunity to meet all of you through this blog. The power of the internet is an amazing opportunity for such an experience and you encourage and inspire me. I would have NEVER met you without this motorcycle.
So with that said, let me thank each of you for joining me along the way. I've never professed to be an expert on motorcycles, or travel. I'm just a guy with a passion for riding and for making new friends. Friends who are brothers and sisters. Friends who want nothing from me but my loyalty and support.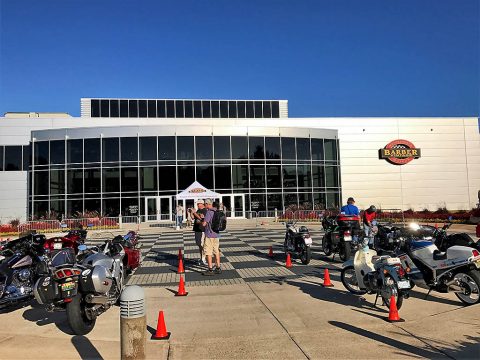 When 2018 arrives, I will be planning my trips for the year. I see New Mexico, Arizona, Las Vegas and a trip to California coming.
Utah, Wyoming, Sturgis and the Dakotas.
Festivals that are unique and set their communities apart. But mainly, MOTORCYCLES! Lots and lots of bikers! I'm so excited I could pop!
Ride safe my friends and maybe, just maybe, we'll cross paths somewhere down the road.