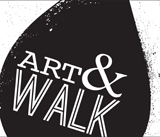 Clarksville, TN – Produced by The Downtown Clarksville Association, First Thursday Art Walk is a free, self-guided tour spanning a 5-block radius that combines visual art, live music, engaging events and more in the heart of Downtown Clarksville.
With 10+ venues, bars and businesses participating each month, the First Thursday Art Walk in Clarksville is the ultimate opportunity to savor and support local creative talent.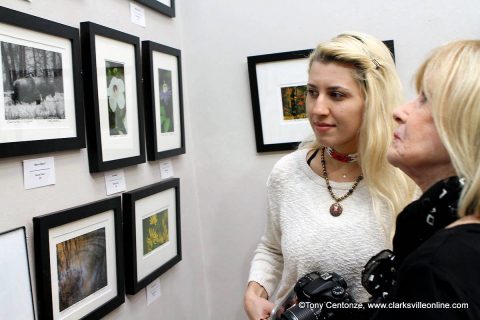 The June Art Walk will be held June 6th, 2019 from 5:00pm to 8:00pm at the shops and galleries on Public Square, Franklin Street, and Strawberry Alley.
The participating businesses are listed below as well as a description of the work they will be exhibiting and services they will be offering during the event.
Downtown Artists Co-op (96 Franklin Street)
The DAC is an association of talented local artists and interested patrons dedicated to promoting the visual arts in the Clarksville-Montgomery County area. Our objectives are to sponsor art exhibitions of work by Co-op members and regional artists, to provide continuing support for the Co-op and its membership through the sale of art work, to encourage arts education with outreach programs and scholarship fundraisers, and to develop membership services which directly support the arts community.
Artist Information
Beholden to Grace by Sharon Mann
Sharon Mann enjoys drawing in charcoal, graphite and soft pastels. Her show will feature several of your drawings and various pieces of leather work such as purses, belt bags and phone cases.
Music will be provided by Stuart Bonington.
First Thursday Opening Reception
June 6th, 2019 5:00pm to 8:00pm
This exhibition generously sponsored by: Glenn Edgin, The FrameMaker, Sango Wine and Spirits, F&M Bank, Alan Moser, Mitchell & Shelia Ross.
The Framemaker (705 North Second Street)
For over two decades, The Framemaker has offered a unique selection of frames and art services to the Middle Tennessee area.
Artist Information
Keeping in Touch: Yasmine L. El-Chaer
The Framemaker proudly presents new work by Nashville, Tennessee artist Yasmine L. El-Chaer. This exhibit is part of Clarksville's First Thursday Art Walk on June 6th, 2019. An opening reception will be held from 5:00pm to 8:00pm. The exhibit will remain on display at the Framemaker throughout the month of June during normal business hours (Monday through Friday 10:00am to 5:00pm).
Keeping in Touch is a series of work that expresses my personal struggle with communication. I often feel like I miss the window for good friendships and instead have them pass me by. When viewing this work I would like the viewer to consider their own lost connections with old and new friends.
Yasmine El-Chaer is a Palestinian-American artist from Nashville, TN. She received her BFA at Austin Peay State University and has had some works featured in Nashville and Clarksville. She often attempts to create a discussion through mixed media processes and works with immigrants to accurately display communication between different cultures.
The Framemaker is located at the corner of North Second Street and Georgia Avenue, across from the Clarksville Academy.
The Roxy Regional Theatre (100 Franklin Street)
Peg Harvill Gallery
For those who enjoy the visual arts, the Peg Harvill Gallery, located just beyond the lobby, hosts twelve shows annually featuring locally and nationally known artisans. Shows generally open the first Thursday of each month for our First Thursday Art Walk.
Artist Information
The Roxy Regional Theatre's Peg Harvill Gallery will featured the work of Miranda Herrick and Nathan Parker during the month of June.
In honor of the dawning of the Age of Aquarius, Nathan Parker has painted the constellations of the Zodiac, while Miranda Herrick has drawn a dozen out-of-sight patterns. Dig the work of these two Austin Peay alums when you hit the Roxy's groovy production of Hair!
For more information, please visit www.MirandaHerrick.com or email mirandagh@aol.com
For tickets to and information about our current production of "Hair", please visit www.roxyregionaltheatre.org or call the box office at 931.645.7699.
Additional gallery hours are Monday through Friday, 9:00am–2:00pm.
The Customs House Museum (200 S. Second Street)
The Customs House Museum and Cultural Center is Tennessee's second largest general interest museum. It features fine art, history, and children's exhibits.
Exhibitions:
The Mysterious Captain Weems
Through September 29th | Memory Lane
New donations to the Museum's collections supplement the story of Captain PVC Weems, who lived in Clarksville as a child and went on to invent navigational devices. The exhibit includes a sextant, navigation plotting ruler, and a star position calculator.
Remembering D-Day: 75th Anniversary
Through September 29th | Memory Lane
This exhibition presents World War II artifacts from the Museum's collections and private collections including plans & maps of Normandy and World War II senate surrender documents signed by Dwight D. Eisenhower and General Douglas MacArthur.
Batter Up! Celebrating America's Pastime
Through July 28th | Crouch Gallery
An exhibition of baseball memorabilia, local history, and artifacts including a 1927 World Series game ball, Nolan Ryan's jersey from his final season, and local celebrity Clark Coyote. Sponsored by Legends Bank.
Sharon Rusch Shaver: The Way I See It
Through July 25th | Orgain/Bruner
Gallatin, Tennessee artist, Sharon Rusch Shaver paints the world around her. In 2008 the artist was awarded an Artist-in-Residence at Glen Arbor Art Association in Glen Arbor, MI. Shaver was commissioned to do a painting for the White House in Washington, D.C. in 1999, which is a part of their permanent collection.
Shaver's works are collected by major corporations such as Brown- Forman in Louisville, KY; Wal-Mart in Bentonville, AR; Blue Cross and Blue Shield, as well as private collections throughout the country.
Here Comes the Bride
Through July 21st | Jostons Gallery
This exhibition features wedding dresses, vintage photos, announcements, cake toppers, hair pieces and more from the Museum's collections.
Annual Staff Art Show
Through June 23rd | Lobby
The Customs House Museum & Cultural Center presents an exhibition of works in various media by staff members of the Museum. This exhibition celebrates their talent, highlighting the Museum's legacy of nurturing working artists and exhibiting art generated in the local community.
Edward's Steakhouse (107 Franklin Street)
Come enjoy the best steaks in Clarksville in a relaxed atmosphere with live piano on Friday and Saturday night. We also offer Clarksville's largest wine selection in town from around the world. 10% Military and APSU discount daily
Artist Information
Edward's Steakhouse is proud host local photographer, David Smith, during the June 2019 First Thursday Art Walk.
David Smith is a retired U.S. Army Still Photographer, who came to the Clarksville area in 1976 as a member of the 101st Airborne Division. He returned to Clarksville with his family after his retirement from the military. Most of the photographs are of Landscapes and scenery but he also tries to photography the City of Clarksville. "I feel that it's important for a photographer to help preserve the history through photographs."
He is a member of The Friends of Photography here in Clarksville. His photographs have been displayed in Edward's Steakhouse, Tennessee State Museum, Customs House Museum and F&M Bank in Clarksville and Springfield and has been featured on local program, Tennessee Crossroads.
Stop in, see the art, listen to Jackson Miller on the piano and enjoy the Thursday night special, 1/2 priced $7.00 appetizers and 2 for 1 draft drink specials.
Clarksville Parks and Recreation (102 Public Square)
The Clarksville Parks and Recreation department is thrilled to join the June 2019 First Thursday Art Walk.
Parks and Recreation proudly hosts Ava Vienneau, Rachel White, Samantha Stoffregen and Tara Swalgren during the June 2019 First Thursday Art Walk.
Ava Vienneau – Clarksville based photographer, Ava Vienneau, has been honing her skills in photography for the past several years. Originally a landscape photographer, Ava blended her photography skills with her seven years of portrait photography experience, bringing about a perfect marriage of her two passions. Capturing raw emotion and candid moments through Parks & Recreation is one of her favorite things about her job as a Marketing Specialist. She has won several awards to include her recent feature in the National Recreation and Park Association's Premier Member Calendar.
Rachel White – I moved to Clarksville, TN after growing up and going to school in East Tennessee. I am from Knoxville, TN, and graduated from East Tennessee State University in 2015 with my Bachelor's in Parks and Recreation Management. This degree path let me learn more about our environment's natural resources, and I believe that really influences my work with wire wrapping.
I enjoy learning more about the different kinds of stones that I use in my jewelry, and what chemical or physical processes, adulterants, or other natural phenomenon occurred to make a certain mineral or gemstone turn out the way it does. It's fun to find out things about the materials that I'm working with, like the fact that Amethyst is a commonly known variety of quartz, but I got to learn that it turns different shades of purple due to iron deposits or irradiation while it's forming! I enjoy being able to pass along something that shows off the stone and is a unique item for the wearer.
Samantha Stoffregen – Biography: After serving in the U.S. Army as a photographer and public relations specialist, Samantha Stoffregen now calls Clarksville, TN, home with her husband, stepson, and motley crew of rescue dogs, cats and horse. Her passion for photography grew with each mission or training assignment that separated her from her family. Photos were her source of comfort when hardships arose. That emotional connection is what drives her each time she picks up her camera. Whether photographing families or hanging out at the barn and capturing a horse and rider, every image is charged with emotion.
Artist Statement:
I remember photos everywhere in my home growing up: on the walls, in scrapbook albums and overflowing from boxes on the bottom shelf of the storage closet, which is how my home is now and what I want for you. Photos don't just hold on to a fleeting moment in time, they grab a snippet of emotion to seal in with it.
That emotional connection is what I want each person to develop when I take their photo. My passion is capturing those intimate, candid moments that are unique to your family, or the bond developed between a horse and rider after months of hard work. When you look back on your wedding photos, I want you to feel not just the bliss of the day, but the hope and excitement of a new future with your partner, the quiet butterflies you felt as each minute passed by till you said 'I do."
As someone who has worn her photos thin from looking at them so many times, I understand the comfort a photo can provide. When a beloved pet crosses that Rainbow Bridge, those photos will be a source of comfort and one of the only things left behind, or when your family is separated by yet another training cycle, having photos to show your kids will help ease the ache in their chest. Photos aren't just meant to be taken and forgotten. Display them, love them, laugh about them. Let me help you capture all of it.
Tara Swalgren– Botanical Essence
Paintings by Tara Swalgren
I am drawn to painting animals with a kind of urgency and desire. What am I doing with my skill if I do not create them? If I do not capture them? My talents have gone to waste. I want to create these intricate and beautiful creatures that we only see and hear about in folk lore or our fantasies. I want to bring them into our reality, our view. To allow us to gaze upon something so fantastical that it can only be made through art.
The imagination I have for these creatures is exaggerated with gold leaf and ink. It adds an idealization to the creatures that can only be attained through those mediums. My art demands the viewers to get lost in the lines and repetitive details of the flowers and fur. It encourages the viewers to enjoy their train of thought and indulge in their imagination, to be there in that moment if only for a minute.
Roux Americajun Restaurant (125 Franklin Street)
Roux is proud to support the June 2019 First Thursday Art Walk, but will not feature an artist this month.
Stop in and grab something to eat as you check out the other galleries located in Historic Downtown Clarksville.
Rogate's Boutique (115 Franklin Street)
Rogate's Boutique will be open late and is proud to support the June 2019 First Thursday Art Walk, but will not feature an artist this month.
But, stop in and find something for your Summer wardrobe!
Mildred & Mable's (109 Franklin Street)
Mildred and Mable's is proud to support the June 2019 First Thursday Art Walk.
Stop in and check out a new look and all of the great gift and clothing options!
Journey's Eye Studio (131 Franklin Street)
Artist Information
Journey's Eye Studio will host artist Rebecca Aldred for the June 2019 First Thursday Art Walk.
A little bit about Rebecca:
For as long as I can remember I have been an observer of everything – people, animals, nature- all kinds of things. I always drew what I saw. I had a love for drawing early on, and all through school. I used to sketch during class all around the margins of my notes. I've always been drawn to art. And I have always had a desire to learn to paint. So after raising four kids and retiring from the school system, I began taking lessons.
I have had many workshops with wonderful artists, but the one teacher and mentor who really helped me SEE and develop into an artist was Gayle Levee'. She teaches in Nashville and she has helped me find my passion. I can't begin to tell u how her influence has developed and help me improve everyday. I just want to paint- all the time. That's how passionate I am. It brings me great peace and joy. As I continue to learn and grow I can see a difference in my paintings. I hope you find a passion that brings u as much joy as painting brings me.
Couture Crush (101 Franklin Street)
Couture Crush is proud to support the June 2019 First Thursday Art Walk.
Stop in and find the perfect piece to spice up your Summer wardrobe , during the June First Thursday Art Walk!
Yada Yada Yada Deli (100 Strawberry Alley)
Yada, Yada, Yada Deli is proud to support the June 2019 First Thursday Art Walk!
DBOGallery (128 N. Second Street)
DBO Gallery is proud to host an exhibit featuring the work of Olasubomi Bashorun during the June 2019 First Thursday Art Walk.
Olasubomi Bashorun graduated with an art degree from Oklahoma Baptist University and now lives and works in the Middle Tennessee area. In addition to creating beautiful original work, he teaches art, instructs ballroom dancing and hosts creative workshops. Olasubomi's artistic inspiration was fostered and influenced, in part, by his high school art teacher, Kathleen Blake.
"I have always had talent to see and create, but she made me realize what art can do for the mind and soul. She taught me to be creative and express myself with my art. I've been doing that ever since." "I believe that everyone of us should create. Sure, some peoples creation maybe more esthetically pleasing than others. But its not only about the outcome, it is about the process of starting from nothing, adding the first scribble then creating relationships from scribble to line, working through rough edges and the mistakes and then knowing when to walk away. Creating is for us all to get lost in something, express words, moods, feelings. Creating is life."
Downtown Commons (215 Legion Street)
Downtown Commons Art Walk Activity
Arts for Hearts Clarksville co-founder Barbara Kane will lead you in collage making. You will be using Gelli Print paper created by Founder Rita Arancibia. Creative collage is lots of fun for all ages. You will be tearing, cutting gluing and creating a beautiful piece of art to share or frame for yourself.
The class is free and all supplies and instruction provided. Ages 6 and up welcome!
Hot Pita (136 Franklin Street Suite 100)
Hot Pita is proud to support the June 2019 First Thursday Art Walk, but will not feature an artist this month.