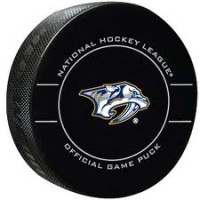 Denver, CO – The Nashville Predators suffered one of the most humiliating losses tonight at the hands of the Colorado Avalanche, 9-4. The nine goals against is a franchise record for the Predators in their NHL history.
In a game that, on paper at least, is one that Nashville was expected to win, it was just the opposite as the Avs put the pressure on Nashville right from the start.
With a back up goalie and several of their top line stars out of the line-up, Colorado played like a team on a mission to prove that they could play without their high dollar players, and they did.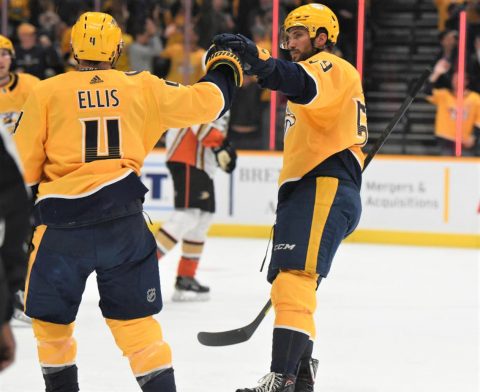 The game was a back and forth battle through the first thirty minutes with Colorado taking a 1-0 lead just 49 seconds into the contest, but Nashville would tie the game at 12:08 when Ryan Ellis scored on goalie Pavel Francouz to tie it at 1-1.
Nathan MacKinnon gave Colorado the 2-1 lead at 17:56 on a wrist shot that beat Pekka Rinne and the period ended with the Avs leading 2-1.
As the second period began, Filip Forsberg would bring the Predators even at 1:25 to make it 2-2. Then Matt Duchene gave the Predators the only lead they would have tonight, when he deflected a Viktor Arvidsson shot into the goal and Nashville had a brief 3-2 lead.
Colorado would come right back though at 5:26 on a Joonas Donskoi wrist shot to tie the contest once again, 3-3.
That's when the walls came crashing down for Nashville.
Ryan Graves would give Colorado the lead at 5:46 of the second period beating Rinne with a wrist shot and when Andre Burakovsky scored to make it 5-3, Pekka Rinne was pulled from goal. This would be his first loss of the season.
With Juuse Saros in goal now, Colorado continued to pour it on, scoring four more goals including a hat trick from Joonas Donskoi for the final score of the night, 9-4.
This is the second game of a four game road trip for the Predators who beat Detroit on Monday night and will travel to San Jose on Saturday. The final game of this road trip will be in Vancouver before the Predators return home to face the Chicago Blackhawks on Saturday night.