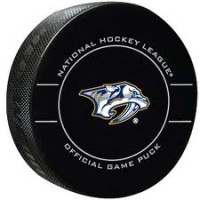 Nashville, TN – The Nashville Predators were hoping to "kick start" the second half of their season tonight after their "bye" week but the visiting Toronto Maple Leafs had other ideas.
The Leafs took the game 5-2.
The Predators, who are in desperate need of some wins, came out with some reshuffled lines, but fell behind early on William Nylander's goal at 4:13 of the opening period to take the early 1-0 lead.
Nashville came right back though at 4:53 when Mikael Granlund took a pass from Matt Duchene on the 3 on 1 break to score the equalizer past Frederik Anderson for the 1-1 score.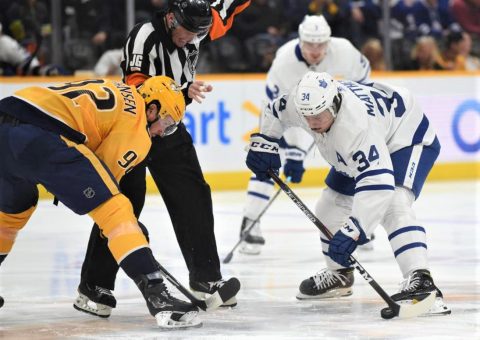 Toronto would take charge from there.
Before the end of the first period, Zac Hyman would gather a deflected puck on a Mitchell Marner shot on the Predators net and tuck the puck in the goal for the 2-1 lead.
Toronto would control the second period scoring twice with Rasmus Sandin scoring his first NHL goal for the 3-1 Toronto lead, then Jason Spezza would score at 12:17 and suddenly the Maple Leafs had this one under control, 4-1.
Nashville would add another goal late in the game as Viktor Arvidsson scored at 12:52 to bring the Predators to within two, 4-2.
When the Predators pulled Rinne for the man advantage, Austin Mathews would grab the empty netter for the final score, 5-2.
Nashville out shot the Leafs 36-31.
The Predators have 51 points in the Western Conference standings, trailing in the wild card race by six points.
Nashville is desperately close to missing any opportunity of making the playoffs without a change of direction and some wins.
Nashville hits the road for a back-to-back series on Wednesday and Thursday, visiting the Washington Capitals and New Jersey Devils.
Predators return home on Saturday night to host the Las Vegas Golden Knights at 7:00pm.