APSU Sports: Austin Peay Football

Clarksville, TN – Austin Peay State University football team hopes to end the season on a high note when it hosts Tennessee Tech in an 11:00am, Saturday contest at Governors Stadium.
The Govs won their last home game – a 56-0 spanking of Culver-Stockton – and look to make it two in a row in Clarksville. Saturday also represents Austin Peay's last chance to earn an Ohio Valley Conference victory in 2012.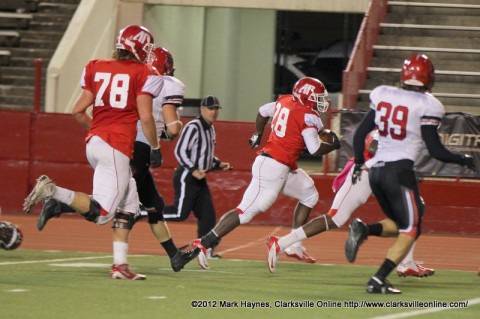 Austin Peay's passing game has been on fire in recent weeks. Senior quarterback Jake Ryan has thrown for 1,321 yards and 12 touchdown passes while completing 61 percent of his passes over the last seven games. Last week at Jacksonville State, Ryan set Austin Peay records for attempts (61) and completions (40) on his way to a career-best 375 yards through the air.
Ryan's favorite target, senior Devin Stark, has 43 catches for 494 yards and five scores over the last seven games. He needs eight catches in his final game to break into the top-five all-time in Austin Peay history.
Tennessee Tech comes in with a little momentum after upsetting UT Martin 45-44 last weekend, its first victory since September 6th; the Golden Eagles saw Sports Network National Offensive Player of the Week Darian Stone threw for 277 yards and three touchdowns and gained 190 yards on the ground.
His favorite target is former Tennessee Vol Da'Rick Rogers, who has 55 catches for 845 yards and nine touchdowns since coming to Cookeville, TN. He broke school records in receptions (18) and yards (303) against Southeast Missouri, September 22nd.
Tennessee Tech's trio of preseason All-OVC defenders have lived up to the hype this season. Defensive back Austin Tallant has 84 tackles (second on the team), while Will Johnson leads the team with six pass break-ups and has 80 tackles of his own. Defensive lineman Marcus Edwards has seven tackles for loss and three sacks.
Sophomore linebacker Tra'Darius Goff leads Tennessee Tech with 94 tackles.
This contest will be televised by Fox College Sports (UVerse Channel 649, Charter Channel 304-306), with Kevin Ingram and Bob Belvin on the call.
It also will be Senior Day for Austin Peay football, and will conclude the collegiate career of 10 Governor football players.
Offensive Notes
Austin Peay enters the game with a streak of scoring in 82 straight games. The last time APSU was shutout was by Drake, 54-0, September 24th, 2005.
APSU finished the 2011 season ranked 13th in the FCS in sacks allowed per game (1.0). It was the second straight year the Governors were ranked in the Top 15 in fewest sacks allowed per game. They were 8th in 2010. However, with a revamped offensive line in the season opener, senior quarterback Jake Ryan was pressured constantly, being sacked twice. Since then he has been sacked just seven times.
The Govs are tied for 11th nationally in sacks allowed (1.0 per game) this season.
In the last seven games, Govs senior quarterback Jake Ryan has completed 136 of 223 passes (61 percent) for 1,321 yards with 12 TD passes and just three interceptions.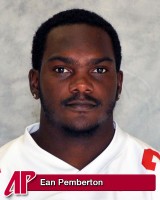 Jake Ryan's 40 completions and 61 pass attempts against Jacksonville State, November 10th, were both Austin Peay records. The 375 yards he accumulated through the air were a career high.
Ean Pemberton and Terrence Oliver each scored two rushing touchdowns against Culver-Stockton, becoming the first Austin Peay duo to score two rushing touchdowns in the same game since Rafael Hill and Kenneth Ellison did it against Davidson, October 25th, 2003.
By defeating Culver-Stockton 56-0, the Govs scored 50 points in a game for the first time since defeating Kentucky Wesleyan 59-7, October 20th, 2001.
When Ean Pemberton rushed eight times for 112 yards against Culver-Stockton he became the third Governor to rush for 100 single-game yards this season following Wesley Kitts (three times) and Reco Williams (twice).
Before missing the Culver-Stockton game with an injury, redshirt freshman Reco Williams has produced a pair of 100-yard rushing efforts in three games in the regular rotation. He had 110 yards against Murray State and then had an APSU season-best 133 yards on 22 carries against SEMO.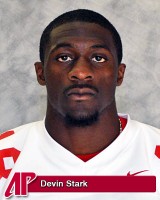 Senior wide receiver Devin Stark not only recorded his third 100-yard receiving effort this season against Southeast Missouri but tallied a career-best 145 receiving yards on nine catches. Earlier this season, he set a career best in receptions (10) against Murray State.
Junior running back/wide receiver Terrence Oliver enjoyed a career performance against Eastern Illinois, catching nine passes for 100 yards.
Senior wide receiver Devin Stark has caught at least two passes in all 10 games this season. He has 58 receptions for 680 yards on the season. He has 16 career touchdown catches, tied with Michael Farrell for second all-time.
With a 12-yard first-quarter pass reception against Tennessee State, Devin Stark reached the 1,000-career yard mark. He became only the 13th receiver in school history with 1,000 receiving yards.
Defensive Notes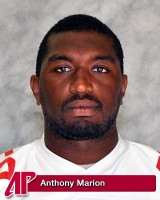 Although the Governors defense is more experienced in 2012, the depth chart still reveals much youth. In fact, only three seniors, safety Antwaun Majors, tackle Anthony Marion and linebacker Darrick Dillard were listed on the two-deep entering the season. Majors is out for the year after suffering a torn ACL while Dillard has not played since the opener.
When the Govs forced Jacksonville State into a third-quarter safety, it was the first points scored by the Austin Peay defense in 2012. It was also the first safety recorded by Austin Peay since September 24th, 2011 against EKU.
In defeating Culver-Stockton 56-0, Austin Peay held an opponent scoreless for the first time since November 5th, 2011, a 40-0 victory against Central State.
Junior linebacker Craig Salley leads the Govs in tackles with 65, followed by safeties Johnathan Shuler (61) and Steven Rich (59).
Sophomore free safety Johnathan Shuler set a team season-high with 19 tackles against Southeast Missouri. He was the first Governor to record 19 or more tackles since Daniel Becker, September 15th, 2007, against Tennessee State.
Freshman defensive end Corey Teague recorded his first career interception while also recording a sack at Eastern Kentucky.
Special Team Notes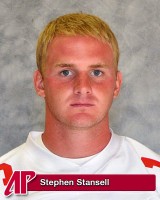 Senior placekicker Stephen Stansell became Austin Peay's all-time leader in field goals made (34) with a pair of 35-yard field goals against UT Martin. He passed the longtime mark held by Tom McMillan, who had 33 from the 1986-89.
With three extra points against Jacksonville State, Stephen Stansell moved past Jay Bailey (192) and into sole possession of second-place in scoring with 195 points.
Stansell was the only OVC kicker to be perfect in point-after-touchdown attempts in 2011. He ended the season 22 of 22. In his career he is 93 of 96 (96.9 percent) in extra-point attempts, ranking No. 1 in career extra-point percentage.
Stansell has both a new holder and snapper in 2012. After Nick Newsome served as APSU's long snapper for four seasons, the Govs have turned to redshirt sophomore Michael Dunphy in 2012. In addition, back-up kicker and long snapper Walter Spears now is serving as holder for Stansell after Jake Ryan handled much of the duties a year ago.
Two seasons after losing All-America kick return specialist Terrence Holt, APSU still is seeking a replacement for kickoff and punt returns. Freshman J.J. Rutledge has handled much of those duties in the season's first half. Meanwhile, Tyler Clendenene returned five punts for 75 yards against Culver-Stockton.
Ben Campbell averaged 40 yards or better per punt in three straight games (Eastern Illinois, Murray State, Eastern Kentucky), the first time it has been done since Ryan Key opened 2010 with five straight games averaging 40 yards per punt or more.
Although he failed to attempt a punt against Culver-Stockton, Ben Campbell averaged 40.9 yards per punt over the previous four games, with six punts downed inside the 20 and five more in excess of 50 yards, including a career-long 68 yarder. He has had nine punts fair caught in that span.