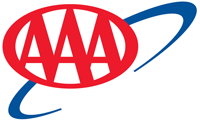 Tampa, FL – The Auto Club Group joins organizations nationwide to encourage parents and caregivers to make sure their children are riding in a safe seat.
"Three out of four car seats today are installed incorrectly," said Michele Harris, director of traffic safety culture, AAA – The Auto Club Group. "Too often, we see kids who are in a car seat that's installed incorrectly or not using an age-appropriate booster seat. It's a timely reminder to be sure children are safe and secure in the right seat for them."
One of the most frequent car seat mistakes is the positioning of harness straps. If straps are too loose, children will not be properly restrained in the event of a crash. This may subject them to higher crash forces, or even ejection from the seat altogether. Harness straps should lie flat and not have any twists. The harness should be snug enough that you cannot pinch any extra material at the child's shoulder.
With schools back in session, carpooling among parents increases, which can result in situations where children are not riding in a car seat or booster seat. A recent AAA Consumer Pulse™ survey found that 43 percent of people surveyed in Tennessee agree it's difficult to make arrangements to have booster seats available for other people's children.
The use of booster seats can reduce injuries by 45 percent compared to using an adult safety belt alone, according to the National Highway Traffic Safety Administration. Children who have outgrown their five-point harness car seat by weight or height should use a booster seat until they reach 4'9'', typically between the ages of 8-12.
For younger children using a five-point harness car seat, many hospitals offer car seat installation classes and car seat inspection stations provide certified child passenger safety technicians to inspect seats to make sure they are installed properly. To find an inspection station or learn more, visit SafeSeats4Kids.AAA.com.
Statistical Statement
The AAA Consumer Pulse™ Survey was conducted online among residents living in Tennessee from August 22nd – 29th, 2014. A total of 400 residents completed the survey. State results have a maximum margin of error of ± 4.9 percentage points.
Overall survey responses are weighted by gender and age to ensure reliable and accurate representation of the adult population (18+) in Tennessee.
About The Auto Club Group
The Auto Club Group (ACG) is the second largest AAA club in North America. ACG and its affiliates provide membership, travel, insurance and financial services offerings to approximately 9 million members across 11 states and two U.S. territories including Florida, Georgia, Iowa, Michigan, Nebraska, North Dakota, Tennessee, Wisconsin, Puerto Rico and the U.S. Virgin Islands; most of Illinois and Minnesota; and a portion of Indiana.
ACG belongs to the national AAA federation with nearly 55 million members in the United States and Canada and whose mission includes protecting and advancing freedom of mobility and improving traffic safety.