Clarksville, TN – The Customs House Museum is pleased to host the Southern Watercolor Society's 38th Annual Juried Exhibition this May. The show features eighty-seven paintings, eleven coming from Tennessee artists.
Exhibits Curator, Terri Jordan, states "I am honored to have the Southern Watercolor Society (SWS) present its 38th Annual Juried Exhibition here at the Customs House Museum. We have featured the talents of some of the best artists living in the South and I am happy to add the SWS to that list."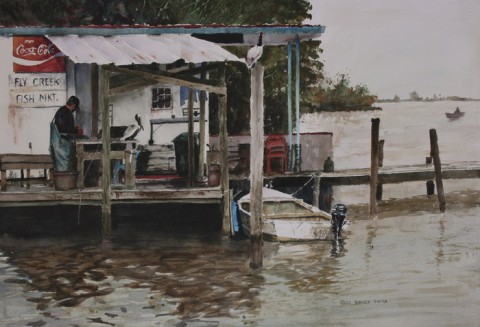 "Our visitors will be thrilled to experience such an exceptional exhibition as this. The quality of work and the professionalism of the group's representatives have made this partnership a most enjoyable endeavor," said Jordan.
The Southern Watercolor Society, founded in 1975, is a non-profit corporation formed to elevate the stature of watercolor and educate the public to the significance of watercolor as an important creative permanent painting medium.
Membership in the Southern Watercolor Society is open to persons living in Alabama, Arkansas, Delaware, District of Columbia, Florida, Georgia, Kansas, Kentucky, Louisiana, Maryland, Mississippi, Missouri, North Carolina, Oklahoma, South Carolina, Tennessee, Texas, Virginia, and West Virginia.
This year's juror Kathleen Conover will be instructing a sold-out workshop during the opening week. Kathleen has received national and international recognition for her expressive paintings. Her current involvement in the growing international watercolor scene includes invitations to exhibit, judge, and demonstrate in China, Turkey, France, Belgium, Thailand and Greece. She has been honored as one of the 40 international master watercolorists invited to exhibit at the first watercolor-exclusive museum in Qingdao, China, the "Birthplace of Watercolor".
The Southern Watercolor Society's Juried Exhibition will be on exhibit through July 5th in the Crouch, Orgain, and Bruner galleries. Located at the corner of Second and Commerce Streets, the Customs House Museum is the second largest general museum in Tennessee.
For more information on above events contact Terri Jordan, Exhibits Curator, at 931.648.5780 or terri@customshousemuseum.org.
About the Customs House Museum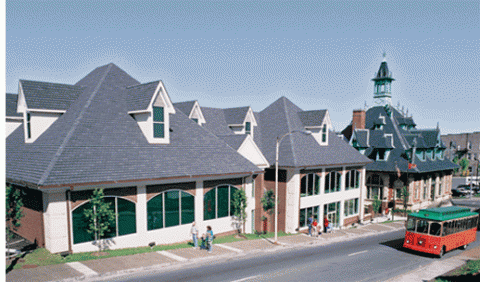 Located in the heart of historic downtown Clarksville, Tennessee, the Customs House Museum and Cultural Center is the State's second largest general museum.
With over 35,000 square feet of the region's best hands-on activities and special events…people of all ages agree – the Customs House Museum is well worth the stop!
The Explorer's Gallery is packed with fun, learning and fantasy in Aunt Alice's Attic, McGregor's Market and kitchen, and of course – the Bubble Cave! Finally, get "all aboard" to see our fantastic model trains. Our volunteer engineers "ride the rails" every Sunday afternoon from 1:00pm to 4:00pm.
Regular museum hours are 10:00am to 5:00pm Tuesday through Saturday, and 1:00pm to 5:00pm on Sundays. Adult admission is $7.00, Senior Citizens and College ID $5.00, Ages 6 to 18 $3.00, and under six years and Museum members are free.
The Customs House Museum is located at 200 South Second Street. For more information, call 931.648.5780 or visit their website at www.customshousemuseum.org