#7 Tennessee Lady Vols (18-12) vs. #2 Texas A&M Aggies (21-8)
Friday, March 4th, 2016 | 6:00pm ET/5:00pm CT
Jacksonville, FL | Veterans Memorial Arena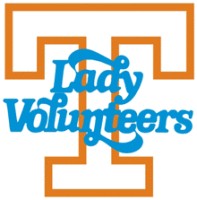 Knoxville, TN – The No. 7 UT Lady Vols (18-12) will look to take down No. 2 seed #15/15 Texas A&M (21-8) in the quarterfinals of the SEC Tournament at Veterans Memorial Arena in Jacksonville on Friday at 6:00pm ET/5:00pm CT on SEC Network and available via WatchESPN.
The state of Florida and city of Jacksonville are hosting their first-ever SEC women's tourney. This marks the ninth meeting between these schools, their second bout this season and the third time they have played one another in the SEC Tournament.
Tennessee enters Friday's game with a 76-19 (.800) all-time record in the 37th year of the SEC Tournament.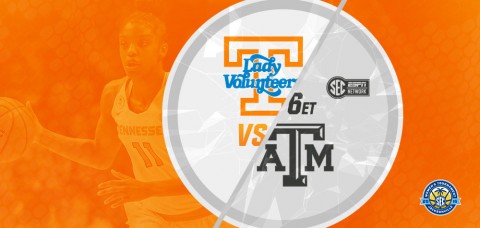 Tennessee will be seeking to win its league-leading 18th SEC championship trophy. UT was victorious in 1980, 1985, 1988, 1989, 1992, 1994, 1996, 1998, 1999, 2000, 2005, 2006, 2008, 2010, 2011, 2012 and 2014. The Lady Vols were runners-up on six occasions, including 1982, 1990, 1991, 1995, 2003 and 2015.
UT has advanced to the title game the past two seasons, winning in 2014 as a #2 seed, 71-70, over #4 Kentucky and falling as a #2 seed to #1 South Carolina, 62-46, a year ago.
The Big Orange women are 21-3 in SEC Tournament play since 2007-08. Holly Warlick has forged a 7-2 record in SEC Tournament games as a fourth-year head coach, including 1-1 in title games.
Can UT Win It as a No. 7 Seed?
Tennessee entered the SEC Tournament as a No. 7 seed, marking the program's lowest spot. UT has twice been seeded No. 5 in the league tourney, advancing to the semifinal round in 1997 and 2009 before Auburn squads ended its run.
The 1997 squad lost to a No. 9 Auburn unit in the semis, 61-59, before the Tigers went on to edge Florida for the title, 52-47. That No. 9 seed AU squad is the lowest seeded team to ever win the SEC Tournament.
No. 6 Vanderbilt won in 2004, while No. 4 Texas A&M and LSU captured crowns in 2013 and 1991.
Since the league expanded to a 14-team tournament format in 2013, No. 6 Kentucky in 2015 is the only occasion where a team outside the top four seeds made it to the semifinal round.
Big Orange Tailgate Tour
The UT Office of Alumni Affairs has taken its Big Orange Tailgate Tour to Jacksonville, FL, for the SEC Women's Basketball Tournament. The event features trivia, door prizes, and plenty of Lady Vol fans! No reservations required.
Headquarters will be Jacksonville Sports Tavern, which is located next to Jacksonville Veterans Arena at 234 A. Philip Randolph Boulevard. The first event will take place 3:00pm-5:00pm on Friday.
If UT advances, the next BOTT events would be Saturday (2:00pm-4:00pm) and Sunday (11:30am-1:30pm) in the same location.
Contact Susie Orr (865.974.2513/) with questions.
About the Tennessee Lady Vols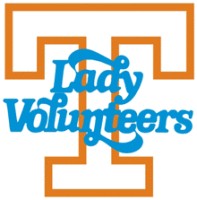 Tennessee enters Friday's contest on the heels of a 68-51 victory over Arkansas on Thursday night. The Lady Vols have put together back-to-back wins for only the second time in the 2016 calendar year and perhaps their finest consecutive performances of the season. The Lady Vols dominated the opening stanza, 17-7, and led 37-22 at the half in claiming their seventh wire-to-wire win of the year.
UT posted its second-lowest turnover total of the season at 10, giving Holly Warlick's squad the best three-game run of turnover totals (13-12-10) all year long. Tennessee gave up 12 fast break points to Arkansas in each of the first two meetings but allowed zero on Thursday night.
Diamond DeShields led the Big Orange in scoring for the 16th time this season, firing in 15 points. Junior Jordan Reynolds, who is not a double-figure scorer for the season or her career, tallied 10 or more points for the fourth time in SEC Tournament play during her career. She had 10 vs. Arkansas to go along with eight rebounds, four assists and two steals.
Bashaara Graves
is eight rebounds shy of 1,000 for her career and of becoming only the fifth player in Lady Vol history to record 1,000 points and rebounds.
Diamond DeShields
continues to lead UT at 13.4 points per game this season.
Bashaara Graves
also scores in double figures at 10.3 per game, while Russell is just off 10 at 9.8.
Tennessee is led in rebounding by Bashaara Graves and Mercedes Russell, each at 8.2 per game.
Due to injuries this season, Tennessee has utilized 12 different starting lineups, going with combo No. 12 (Jaime Nared, Bashaara Graves, Nia Moore, Jordan Reynolds and Diamond DeShields) vs. Georgia and Arkansas.
The Lady Vols have played a brutal slate this season, facing what the NCAA ranks as the No. 1 toughest strength of schedule in the nation. UT's opponents this season have the highest combined winning pct. (.677, 484-231) in the nation. At 18-12, the Lady Vols are at No. 28 in the RPI.
Holly Warlick is in her fourth season as Tennessee's head coach, and she possesses a 104-32 record during that time. She is only the 17th women's basketball coach to reach 100 wins in her first four seasons at the NCAA Division I level.
About the Texas A&M Aggies
Texas A&M comes into the tournament smarting from a 71-58 homecourt loss to #15/14 Kentucky last Sunday in College Station. The Wildcats blitzed A&M on the boards in that game, 57-32, and had a 19-2 points-off-turnovers advantage.
A 76-71 come-from-behind, overtime win over Tennessee on February 7th had propelled the Aggies on a six-game winning streak until the UK setback. A&M this season finished in a tie for second place in the SEC standings and has its highest seed in the league tourney at No. 2.
Senior Courtney Walker is the SEC's leading scorer at 19.7 points per contest.
Texas A&M is 6-6 against ranked teams this season.
Head coach Gary Blair is 308-127 in his 13th season at the helm of the Aggies and is 716-290 overall in his 31st year.
The Aggies had five receive postseason honors, including All-SEC players Courtney Walker (1st), Courtney Williams (2nd) and Jordan Jones (2nd).
Series History
Tennessee holds a 6-2 all-time record vs. Texas A&M, dating back to December 19th, 1997. UT is 2-0 in Knoxville, 1-1 in College Station and 3-1 at neutral sites vs. the Aggies. The Big Orange women are 4-2 vs. A&M since the Aggies joined the SEC.
In the most recent tilt between these squads, Texas A&M erased a 13-point fourth quarter deficit to send the game to overtime, where the Aggies prevailed, 76-71, on February 7th in College Station.
In the initial meeting between these teams in Knoxville, on Feb. 28, 2013, Tennessee defeated A&M, 82-72, on Senior Day to give Holly Warlick an SEC regular-season championship on the Lady Vols' home court in her first season as head coach. Her squad had been picked to finish as low as fifth and returned no starters.
Isabelle Harrison had 10 points and four boards in that regular season game before being injured late in the contest and missing the second meeting that season at the 2013 SEC Tournament.
The Aggies won that second match-up vs. UT in 2013, overcoming
Taber Spani's
career-high 33 points to topple Tennessee and advance to the SEC title game, 66-62.
Tennessee made its first-ever women's basketball appearance in College Station on Jan. 26, 2014, and the (then) #11/12 Lady Vols picked up a key victory over the (then) #17/15 Aggies, 76-55. A&M was the SEC leader at the time of that defeat.
That game marked Andraya Carter's first start in place of Ariel Massengale, who suffered a head injury vs. Florida the game before and would wind up missing the rest of the season. Carter stepped up in a big way for her team, playing all 40 minutes and tallying 10 points, six assists, two rebounds and two steals. She credited Massengale for showing her the ropes and having her ready to play.
Meighan Simmons also had a phenomenal game in her final trip to Texas as a Lady Vol that season, hitting 12 of 19 shots and scoring 26 points in 39 minutes.
As in 2013, UT would meet A&M again in 2014, this time completing a season sweep in the SEC tourney semifinals with an 86-77 score in Duluth, GA. UT overcame a 10-point deficit, with Isabelle Harrison posting a double-double of 20 points and 13 rebounds to lead the way.
Last season, UT won 81-58 in Knoxville on January 8th in a battle of top 10 teams. Harrison had 21 points for Tennessee. UT has met A&M in other tournaments, including one regular-season and one postseason event.
After both of those tourney wins over the Aggies, the Lady Vols would advance to, and win, the NCAA Final Four in those seasons of 1997-98 and 2007-08.
In the first meeting, the #1/1 Lady Vols rolled to a 105-81 victory over the Aggies at the Northern Lights Invitational in Alaska in game two of a three-game stay.
The famed "Three Meeks" dazzled #8/9 A&M in that contest, as Chamique Holdsclaw tallied 29, Semeka Randall tossed in 23 and Tamika Catchings added a double-double of 21 points and 12 rebounds for #1/1 UT in the high-scoring affair.
In 2008, Candace Parker scored 26 points and Alexis Hornbuckle chipped in 14, as the Lady Vols defeated Texas A&M, 53-45, in the Oklahoma City Regional Final to advance to the Final Four in Tampa.
Looking Ahead
The winner of the Tennessee-Texas A&M game will meet the winner of the contest between #3 Mississippi State and #11 Vanderbilt in the semifinal round at approximately 7:30pm on Saturday. ESPNU will have the telecast. NCAA Selection Monday will be held on March 14th at 7:00pm ET/6:00pm CT on ESPN.
Broadcast Information
Television | SEC Network
Play by Play: Paul Sunderland
Analyst: Carolyn Peck
Reporter: Steffi Sorensen
---
Radio |  Lady Vol Network
Play by Play: Mickey Dearstone
---
Online/Mobile
www.UTsports.com
Free audio stream only
www.WatchESPN.com
Free video stream to registered cable subscribers