#7 Tennessee Lady Vols (19-13) vs. #10 Green Bay Phoenix (28-4)
Friday, March 18th, 2016 | 5:10pm ET/4:10pm CT
Tempe, AZ | Wells Fargo Arena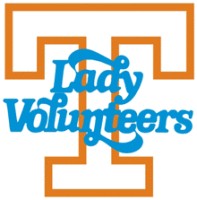 Knoxville, TN – The No. 7 seed Lady Vols (19-13) will make their 35th consecutive NCAA Tournament appearance as they play No. 10 Green Bay (28-4) in the first round in Tempe, Arizona on Friday at 2:00pm PT/ 5:00pm ET / 4:00pm CT on ESPN2. The game is at Wells Fargo Arena on the Arizona State University campus.
Tennessee (19-13, 8-8 SEC) has been awarded a No. 7 seed in the Sioux Falls (South Dakota) Regional of the 64-team 2016 NCAA Division I Women's Basketball Championship.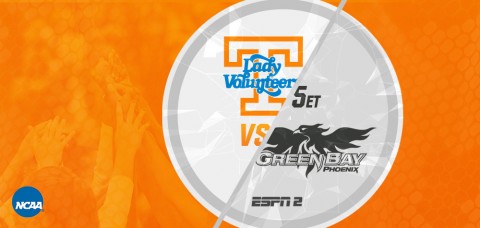 The Lady Vols will face No. 10 seed Green Bay (28-4, 16-2 Horizon League) on Friday in Tempe, Arizona, in the first round.
UT will take aim at its 40th-straight 20-win season.
No. 2 seed Arizona State (25-6) and No. 15 seed New Mexico State (26-4) meet in the other first round contest at 4:30pm PT (7:30pm ET/6:30pm CT).
The winners will play in the second round on Sunday. Tip and TV info. is to be determined.
UT'S NCAA Tournament History
The Lady Vols are making their 35th appearance in the NCAA Women's Basketball Championship, and UT is the only program to appear in all 35 tournaments. Tennessee is an at-large qualifier for the tourney field, finishing tied for seventh in the Southeastern Conference and making it to the semifinal round of the league tourney.
As a No. 7 seed, this is the lowest Tennessee has been slotted in the NCAA Tournament. The previous low was as a No. 5 in 2009. No. 7 NCAA women's seeds have an all-time record of 75-57 in the first round and are 13-62 in second-round play.
Before this season, Tennessee had been either the top or No. 2 seed six straight years and in 17 of the past 18 NCAA tournaments. The Lady Vols are 120-26 in NCAA tournament play, and they rank first in games played (146) and victories (120) in NCAA tourney history. Tennessee is second in winning percentage at .832 in tourney play.
UT has advanced to 18 NCAA Final Fours and won eight of them (1987, 1989, 1991, 1996, 1997, 1998, 2007, 2008). Tennessee has finished second in the nation five times and third on five more occasions.
UT has advanced to the NCAA regional round on 33 occasions, posting a 27-6 record in the Sweet 16. The only season UT did not make the regional level was 2009, when UT lost its opening round contest to Ball State in Bowling Green, KY.
UT has made the Elite Eight 27 times, posting an 18-9 record in that round. The Lady Vols have seen their season ended in the regional championship game in four of the past five years but in the Sweet 16 in 2015.
Tennessee's First/Opening Round opponents through the years have included: Jackson St. (1982), South Carolina St. (1983), Middle Tennessee State (1984), Virginia (1985), Iowa (1986), Tennessee Tech (1987), North Carolina A&T (1994), Florida A&M (1995), Radford (1996), Grambling (1997), Liberty (1998), Appalachian St. (1999), Furman (2000), Austin Peay (2001 & 2010), Georgia State (2002), Alabama State (2003), Colgate (2004), Western Carolina (2005), Army (2006), Drake (2007), Oral Roberts (2008 & 2013), Ball State (2009), Stetson (2011), UT Martin (2012), Northwestern State (2014), Boise State (2015) and Green Bay (2016).
All told, UT has played 82 different opponents during all rounds of the NCAA tourney.
UT in the First & Second Rounds
Tennessee is making its 35th appearance in the NCAA First/Second Rounds, and it owns a 54-1 record during those games. The Lady Vols are 27-1 all-time in the NCAA First Round and 27-0 in the NCAA Second Round. The only blemish is a first-round loss to Ball State, 71-55, in Bowling Green, KY, on March 22nd, 2009.
In NCAA First/Second Round play, UT is 44-0 at home, 3-0 away and 7-1 at neutral sites. The breakdown for that is 22-0 home/0-0 away/5-1 neutral for the first round and 22-0 home/3-0 away/2-0 neutral for the second round.
UT never has played an overtime frame in the NCAA First and Second Rounds.
NCAA Early Round Road Trips
Tennessee is going on the road for the NCAA First/Second Rounds for the seventh time after opening up at home the past two years. Tempe is the farthest from home the Lady Vols' have played in the first or second rounds.
UT played in Tallahassee, FL, in 2004; Norfolk, VA, in 2006; Pittsburgh, PA, in 2007; West Lafayette, IN, in 2008; Bowling Green, KY, in 2009 and Chicago, IL, in 2012. UT is 10-1 when playing away from Knoxville in NCAA First/Second Round games.
UT vs. the NCAA Tournament Field
Tennessee has played 18 games vs. 16 different teams in the NCAA Tournament field. The Lady Vols are 9-9 vs. those opponents.
UT faced non-conference foes Notre Dame, Oregon State, Texas, Stanford, Syracuse, Chattanooga, Albany and Central Arkansas, going 5-3. The Big Orange women also played South Carolina, Kentucky, Mississippi State (twice), Texas A&M (twice), Florida, Missouri, Georgia and Auburn, finishing 4-6 vs. those schools.
The SEC placed the most schools in the tournament of any league with nine. That total by the SEC is the most ever and ties with the BIG EAST (9 in 2011) for the most of any league in NCAA women's tourney history.
About the Tennessee Lady Vols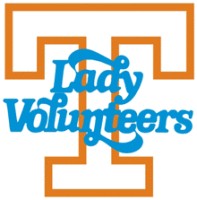 Tennessee enters Friday's contest having won three of its last four games to stand at 19-13. Included in that victory total was an upset win over #15/15 Texas A&M, 70-60, in the quarterfinals of the SEC Tournament.
The team has committed 13 or fewer miscues in its last five games after hovering around 18 per game earlier in the season.
Diamond DeShields leads Tennessee in scoring, averaging 13.9 per contest, but she has fired in 20.0 ppg. the last four contests. DeShields scored 20 or more points in three of her past four games and now has done so eight times time this season and 22 times in her career. DeShields went over 1,000 career points in the LSU game on February 21st.
Bashaara Graves also scores in double figures at 10.4 per game and averages a team-leading 8.4 rebounds per contest. Graves went over 1,000 rebounds vs. Mississippi State and became UT's fifth member of the 1,000 points/1,000 rebounds club. She ranks No. 4 all-time in rebounding at 1,014.
Reserve point guard
Te'a Cooper
(8.5 ppg., 2.2 apg., 1.9 rpg., 1.3 spg.) was named to the Coaches SEC All-Freshman Team, while DeShields and Graves were selected to the Associated Press All-SEC Second Team.
Due to injuries, Tennessee has utilized 12 different starting lineups, going with No. 12 (Jaime Nared, Bashaara Graves, Nia Moore, Jordan Reynolds and Diamond DeShields) the last four games.
UT's opponents this season have the highest combined winning pct. (.675, 512-247), and that translates to UT having the No. 1-ranked strength of schedule in the NCAA.
At 19-13, the Lady Vols are No. 28 in the RPI and stand 7-9 vs. teams with a top-50 RPI.
Holly Warlick is in her fourth season as Tennessee's head coach, and she possesses a 105-33 record during that time. She is only the 17th women's basketball coach to reach 100 wins in her first four seasons at the NCAA Division I level.
About the Green Bay Phoenix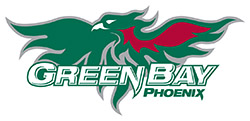 Green Bay clinched an automatic berth into the 2016 NCAA Tournament, defeating in-state rival Milwaukee, 64-32, in the Horizon League tourney title game to earn an NCAA Tournament bid for the seventh time in the past eight years. Green Bay (28-4, 16-2 Horizon) is making its 19th-straight postseason appearance, including its 16th NCAA showing. The school is 6-15 all-time in the NCAA Tournament.
Its most recent Green Bay NCAA appearance came in 2014-15 when it earned a nine seed and faced the nation's only undefeated team, Princeton. The Phoenix fell in the first round to the Tigers, 80-70. Among Green Bay's wins this season is a 58-56 home victory over Vanderbilt on November 21st. Tennessee defeated Vandy twice this season, taking the home tilt, 58-49, on January 21st and winning in Nashville, 69-51, on February 11th.
The two Phoenix losses in league play came vs. Oakland on the road in the regular season finale on March 5th, 77-69, and on January 28th in Green Bay, 58-56. Tennessee defeated Oakland in Knoxville on November 24th, 2013, 84-50.
Green Bay's only other losses came to Virginia, 68-59, on November 26th and to Rutgers, 54-43, on November 28th in the Paradise Jam in the U.S. Virgin Islands.
The Phoenix held 12 opponents to 50 or fewer points this season.
Allie LeClaire, a 5-10 sophomore guard, is the top scorer for the Phoenix, averaging 12.5 per game.
Kevin Borseth coaches Green Bay, and he is 323-84 in his 13th year with the Phoenix, and he is 635-254 overall in 29 seasons. Borseth coached nine years at Green Bay, spent five at Michigan and has been back with the Phoenix for the past four seasons.
The Series vs. Green Bay
This marks the second tilt between UT and GB. Tennessee won the only other match-up, with the #5/5 Lady Vols defeating an unranked Green Bay squad, 71-36, in Knoxville on November 26th, 1996. UT would endure an atypical season in terms of wins and losses that year, much like the 2015-16 Lady Vols.
The 1996-97 Tennessee squad would go on to finish 29-10 and surprisingly (to most) claim its fourth NCAA title and first of three straight.
UT associate head coach Kyra Elzy started at guard vs. Green Bay in that 1996 contest, tallying five points, three steals, two rebounds and two assists in 28 minutes. Holly Warlick was an assistant coach for Tennessee at the time.
Tennessee is 4-0 vs. teams from the Horizon League, but this marks the first-ever postseason meeting vs. a school from that conference.
UT is 2-0 vs. Youngstown State, 1-0 vs. Green Bay and 1-0 vs. Oakland from that league.
Broadcast Information
Television | ESPN2
Play by Play: Mark Jones
Analyst: Gail Goestenkors
---
Radio |  Lady Vol Network
Play by Play: Mickey Dearstone
---
Online/Mobile
www.UTsports.com
Free audio stream only
www.WatchESPN.com
Free video stream to registered cable subscribers
Tickets/Promotions
www.UTtix.com
1.800.332.VOLS (8657)