Tennessee Lady Vols (11-7/2-3 SEC) vs. Vanderbilt Commodores (10-9/0-6 SEC)
Sunday, January 22nd, 2017 | 4:02pm CT
Knoxville, TN | Thompson-Boling Arena | TV: ESPN2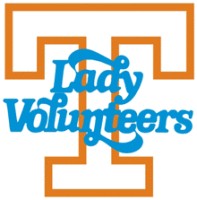 Knoxville, TN – Tennessee and Vanderbilt meet for the 78th time, as the Lady Vols host the Commodores at 4:00pm CT on Sunday at Thompson-Boling Arena.
The game will be broadcast on ESPN2 and will be available online through WatchESPN. Visit WatchESPN.com or download the WatchESPN app to view the game on a computer or mobile device. Tiffany Greene (PxP) and Nell Fortner (Analyst) will describe the action between the Lady Vols and the Commodores.
Fans also can tune into their local Lady Vol Network station to catch Mickey Dearstone describing the action.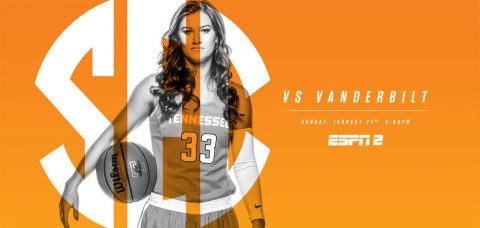 Tennessee vs. Vanderbilt
Tennessee (11-7, 2-3 SEC) returns home, seeking to even its record in league play when Vanderbilt (10-9, 0-6 SEC) comes to town on Sunday.
Tip-off is slated for 4:02pm CT at Thompson-Boling Arena for the 78th meeting between these in-state rivals.
Earlier this season, the Lady Vols won meeting number 77 in the series on January 5th in Nashville, 70-57.
After winning six straight from December 14th until that January 5th victory over the Commodores, the Lady Vols have dropped three of their past four contests.
UT, however, is 8-2 in home games this season.
Vanderbilt, meanwhile, comes to Knoxville winless in league play with an eight-game losing skid that began on December 21st. VU's last win was on December 18th at home vs. Tennessee Tech.
All of Vandy's losses in league play have been by six points or fewer, with the exception of a 13-point setback to UT.
The Commodores were riding a nine-game winning streak just prior to the current string of losses, standing 10-1.
Head coach Stephanie White's squad has a 3-5 road record, which matches UT's away mark.
After hosting #6 Notre Dame on Monday and playing at Auburn Thursday night, the Lady Vols will be playing their third game in seven days when Vandy invades Thompson-Boling Arena.
Special Promotions
The first 500 kids, ages 12 and under, will receive a free Lady Vol youth jersey.
A Sunday game means Kids' Corner at Gate F on the concourse will feature face painting, crafts and much more from 3:00pm until tip-off.
Broadcast Information
Tiffany Greene (PxP) and Nell Fortner (Analyst) will describe the action for the Tennessee-Vanderbilt television broadcast on ESPN2.
All of the games included in the SEC Network (SEC Network, SECN+) package and the ESPN package (ESPN, ESPN2, ESPNU) will be available through WatchESPN, accessible online at WatchESPN.com, on smartphones and tablets via the WatchESPN app, and streamed on televisions through Amazon Fire TV, Apple TV, Chromecast, Roku, Xbox 360 or Xbox One to fans who receive their video subscriptions from affiliated providers.
Mickey Dearstone will handle the call for the IMG College/Lady Vol Network radio/online broadcast. Airtime is 30 minutes prior to tip-off on network stations.
We Back Pat Week
This marks Tennessee's third game during the SEC's observance of We Back Pat Week.
Tennessee's designated We Back Pat game was vs. Notre Dame on January 16th.
There were several PSAs, poignant videos and check presentations that took place on that night.
Former players such at Candace Parker, Trish Roberts, Kara Lawson (working the game for ESPN2) and Pam Marr were on hand, as was UT's first-ever female chancellor, Dr. Beverly J. Davenport.
Fans at all SEC schools are encouraged to show their support for the dream of the late legendary Lady Vol basketball coach Pat Summitt to defeat Alzheimer's disease.
Please visit www.patsummitt.org to learn more about The Pat Summitt Foundation and to make a donation.
Foundation's Role
Pat Summitt and son Tyler founded The Pat Summitt Foundation in 2011 to help find a cure for Alzheimer's so that one day no family has to hear that a loved one has been diagnosed with Alzheimer's disease.
The Pat Summitt Foundation is fighting Alzheimer's disease with a comprehensive approach, awarding grants to organizations that provide:
Research to treat, prevent, cure and, ultimately, eradicate this disease.
Education and awareness of Alzheimer's, its onset and treatment.
Support services to patients, their families and caregivers.
The Pat Summitt Clinic, which opened in December 2016 at the University of Tennessee Medical Center in Knoxville, will greatly improve access to healthcare services for families and patients facing Alzheimer's disease in a facility created to advance Alzheimer's research, caregiver support and, ultimately, lead to a cure.
Tennessee in SEC Play
UT is 369-61 in SEC regular-season games, winning 18 championships through the years and capturing SEC tourney titles on 17 occasions.
During the Holly Warlick era, Tennessee is 52-17 in league games, making Warlick the top-ranked active SEC coach in terms of winning percentage in league play at .754.
South Carolina's Dawn Staley is the next coach behind Warlick at .674, followed by UK's Matthew Mitchell at .651.
In only her fifth season as a head coach, Warlick already ranks fifth in total league wins among active SEC coaches.
Tennessee Notes vs. Vanderbilt
Tennessee holds a 68-9 all-time record vs. Vanderbilt, dating back to January 18th, 1976.
The UT women are 238-60-1 all-time vs. four-year college teams from the Volunteer State.
The Lady Vols are a perfect 31-0 in Knoxville, 27-7 vs. the Commodores in Nashville, and 10-2 at neutral sites, with the latter being all postseason contests.
In the last 11 meetings in Nashville, Tennessee has an 8-3 record vs. Vandy, but has won three straight and four of its last five at Memorial Gymnasium.
These squads have been to overtime on one occasion, with Tennessee seizing a 92-79 decision in Nashville on January 19th, 1997.
Holly Warlick is 8-1 as head coach vs. Vanderbilt, including 4-0 in Knoxville and 4-1 in Nashville.
Tennessee senior Jordan Reynolds has a 6-1 record vs. Vanderbilt, including 3-0 in Knoxville and 3-1 in Nashville. Senior transfer Schaquilla Nunn got a win in her first visit to Memorial Gym as a Lady Vol on January 5th.
Strangely enough, UT has held Vandy to 49 points in three of the past five meetings and to 51 and 57 in their last two meetings for an average of 51.0 ppg. over the past five contests.
The first of those games came two seasons ago at Memorial Gym in Nashville, as the #7/9 Lady Vols held off Vanderbilt, 57-49, on January 5th, 2015.
That 49-point total by Vandy was the lowest scored by the Commodores in Nashville in the UT series since VU tallied 27 in a 96-27 loss in the first meeting on January 18th, 1976.
UT's victorious 57-point sum in the 2015 meeting in Nashville, meanwhile, was the lowest ever by the Lady Vols in the series.
Warlick had a hand as a player in the #4 Lady Vols' 77-53 road victory over Vanderbilt on November 21st, 1979.
The senior point guard dished out a game-high 10 assists and added four points and a rebound with only one turnover in 27 minutes of action in her only career contest vs. the Commodores.
About Vanderbilt Commodores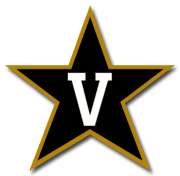 Vanderbilt returns nine letterwinners and three starters from last season's squad, which finished 18-14 overall and 5-11 in the SEC (tied for 11th).
The top returning player is 5-11 sophomore guard Christa Reed, who is the team's second-leading scorer at 10.3 per contest.
Junior guard Rachel Bell is the scoring leader at 12.2 per game, while senior forward Marqu'es Webb is the squad's top rebounder at 9.2 rpg.
A quintet of freshmen is contributing to the squad, as well, led by Kayla Overbeck (9.7 ppg., 6.7 rpg.), Cierra Walker (7.9 ppg., 3.3 apg.) and Erin Whalen (7.1 ppg.).
Vanderbilt is led by first-year head coach Stephanie White, who departed the WNBA's Indiana Fever to take over the Commodore program after Melanie Balcomb turned over the reins.
An outstanding player at Purdue from 1995-99, UT was fortunate to forge a 3-1 record vs. the Boilermakers during her time there.
The lone victory over UT, however, came in 1998-99, when White and Purdue beat the Lady Vols, 78-68, on November 15th in the State Farm Hall of Fame Tipoff Classic in West Lafayette, IN. The Boilermakers would go on to win an NCAA Championship that season.
Vanderbilt associate head coach Carolyn Peck, who is a native of Jefferson City, Tennessee, and a Vandy graduate, was an assistant at Tennessee from 1993-95. She had been serving as a TV color analyst before Stephanie White asked her to join her staff in Nashville after being hired in summer 2016.
Peck was White's head coach at Purdue from 1997-99, claiming the NCAA title in her second season at PU's head coach.
Last Meeting Between These Teams
All five Lady Vol starters scored in double digits to lead Tennessee to a 70-57 victory over Vanderbilt on January 5th, 2017, at Memorial Gym.
Redshirt junior Mercedes Russell posted another dominant performance, scoring 15 points to go along with 13 rebounds for her ninth double-double of the season. She also tied a career-high in blocks with six to extend Tennessee's winning streak to six games.
Tennessee (10-4, 2-0 SEC) snapped a three-game losing skid on the road with the win over Vanderbilt (10-5, 0-2 SEC). UT now holds a 68-9 series lead against the Commodores and also has won six straight in the series.
Redshirt junior Diamond DeShields filled up the stat sheet, producing 16 points, five rebounds, four assists and four steals in 30 minutes of action. Senior Jordan Reynolds finished with 11 points, eight rebounds, three assists and a block.
Junior Jaime Nared had 12 points and six rebounds, with five of those coming on the offensive end of the floor. She also had two assists, two steals and a block.
Sophomore Meme Jackson was the fifth Lady Vol to reach double digits, scoring 10 points on the night, which marked the third time in the last four games she has reached double-digit scoring.
Lealea Carter fueled the offense for the Commodores, finishing with 17 points on 6-of-12 shooting and six rebounds.
Last Meeting in Knoxville
No. 18/22 Tennessee relied on its stingy defense and a strong third quarter to remain undefeated at home against Vanderbilt, improving to 31-0 all-time in Knoxville against the Commodores with a 58-49 victory on January 21st, 2016, at Thompson-Boling Arena.
The Lady Vols had to withstand a late fourth-quarter rally from their in-state rivals after leading by as many as 13 points in the final frame.
Freshman guard Te'a Cooper led Tennessee with 13 points and Tennessee forced the Commodores into 23 turnovers while holding them to just 37 percent shooting for the game.
UT took a three-point lead into the half after forcing 14 Vanderbilt turnovers in the opening 20 minutes. The Lady Vols were also able to convert those miscues into points, scoring 17 of their 28 first-half points off turnovers.
Diamond DeShields led the Big Orange with nine points in the first half and had 11 for the game, extending her double-digit scoring streak to nine consecutive games. She also tied a career high with three blocks on the night.
Vandy's Rebekah Dahlman led all scorers on the night with 17 points on 5-of-9 shooting, including three makes from behind the arc.
Vandy Falls at Arkansas, 59-56
The Vanderbilt women were saddled with another last-minute loss on Thursday night.
Continuing a theme that has followed them since the start of conference play, the Commodores delivered a gritty effort but came up short on the scoreboard, falling to Arkansas, 59-56, at Bud Walton Arena. It was the eight consecutive loss for Vanderbilt (10-9, 0-6).
The Commodores owned a 56-53 lead after a layup by Marqu'es Webb with 2:58 remaining, but Vanderbilt went scoreless the rest of the way, and Arkansas (13-6, 2-4) closed the game on a 6-0 run to steal the win.
The Commodores' 0-6 mark in the conference has included five games that were decided by a combined 21 points. Each of the five defeats was decided in the game's final minute.
Marqu'es Webb had a double-double for Vanderbilt, finishing with 10 points and 11 rebounds. Christa Reed had 12 points, and Bell added 11.
Russell Scores 26 in Lady Vols' Loss
Mercedes Russell scored a career-high 26 points and logged her 11th double-double of the season as Tennessee fell to Auburn, 79-61, on Thursday at Auburn Arena.
Tennessee (11-7, 2-3 SEC) committed 22 turnovers in the loss. Auburn (14-5, 4-1 SEC) scored 33 points off turnovers and surged in the second and third quarters to take control of the game.
Russell was 11-of-14 from the floor and collected 11 rebounds. Diamond DeShields was close to pulling off a triple-double, finishing with 17 points, nine rebounds and eight assists. Jaime Nared added 12 points.
Janiah McKay scored a career-high 29 points, including a 3-for-3 effort from 3-point range, to lead Auburn. Katie Frerking added 22 points and seven boards.
UT opened the game with a 14-0 run, holding the Tigers scoreless for the first five minutes of the game, and led 25-10 after the first period.
Coming Up on the Schedule
Following the in-state battle with Vandy, the Lady Vols play their next two on the road – at Florida on January 26th and #5/5 South Carolina on January 30th.
The Live Pink, Bleed Orange game, which brings awareness to the fight against breast cancer, will be held on February 2nd, as UT plays host to LSU at 6:00pm CT.
Vanderbilt next hosts Alabama on January 26th at 8:00pm CT.