Nashville, TN – The Tennessee Wildlife Resources Agency is reminding hunters, who travel beyond the state border, that they must be mindful of import restrictions before they return home. The restrictions are in an effort to keep chronic wasting disease (CWD) out of Tennessee.
The TWRA is concerned about hunters who pursue big game out of state in the cervid family, which includes white-tailed deer, elk, and moose. Currently, 24 states and two Canadian provinces are CWD positive.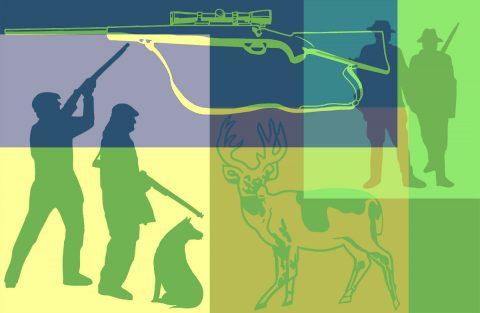 CWD is a contagious and neurological disease deadly to members of the cervid family. CWD is transmitted through animal to animal contact, animal contact with a contaminated environment and with contaminated feed or water sources.
Prions, which are misfolded or abnormal proteins, are responsible for the CWD transmission, not a bacteria or a virus. CWD is not known to infect humans or livestock.
The agency urges sportsmen to read the 2017-18 Tennessee Hunting & Trapping Guide for instructions on properly preparing game for transport.
Import restrictions apply to the states and the Canadian provinces where CWD has been discovered which includes neighboring Arkansas, Missouri, and Virginia.
"We are so fortunate that we have not had to deal with CWD in our state," said Chuck Yoest, TWRA Assistant Wildlife and Forest Chief. "If Tennessee ever becomes CWD positive, it will mean that our agency will have to spend a tremendous amount of our focus on containing it. In terms of deer hunting, this disease would cause us to rethink how we manage our herds."
Yoest also noted that Tennessee's much smaller elk herd could also be jeopardized by a CWD outbreak.
While Tennessee's import restrictions do not halt the transport of legally taken deer, elk, or moose, they do require carcasses be cleaned and dressed beyond what is typically done by most hunters.
The following can be imported into Tennessee from CWD positive areas:
Meat that has bones removed.
Antlers, antlers attached to cleaned skull plates, and cleaned skulls (where no meat or tissues are attached to the skull.)
Cleaned teeth.
Finished taxidermy, hides, and tanned products.
The following 24 states and two Canadian provinces are included in the CWD importation ban: Arkansas, Colorado, Illinois, Iowa, Kansas, Maryland, Michigan, Minnesota, Missouri, Montana, Nebraska, New Mexico, New York, North Dakota, Ohio, Oklahoma, Pennsylvania, South Dakota, Texas, Utah, Virginia, West Virginia, Wisconsin, Wyoming, Alberta, and Saskatchewan.