#11/13 Tennessee (9-0) vs. #2/4 Texas (7-0)
Sunday, December 10th, 2017 | 2:00pm CT
Knoxville, TN | Thompson-Boling Arena | TV: ESPN2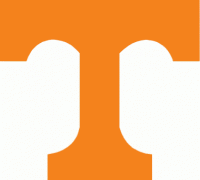 Knoxville, TN – No. 11/13 Tennessee (9-0) plays host to #2/4 Texas (7-0) at 2:00pm CT on Sunday in Thompson-Boling Arena, continuing one of the nation's top rivalries in women's college basketball.
These programs have met at least once (sometimes twice) every season since 1982. Holly Warlick and Karen Aston coach two of 14 Division I women's teams that remain unbeaten in 2017-18 (as of Friday).
The Lady Vols remain undefeated after dismantling a Troy team that entered with a 4-1 record by an eye-popping score of 131-69 on Wednesday night in Knoxville.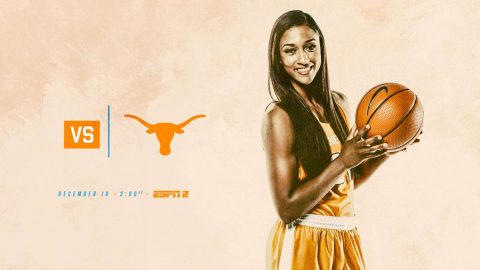 The triumph was Tennessee's sixth at home this season and marked the first-time the Orange and White had posted 100 points in back-to-back games since the 2001-02 season (February 8th vs. Ole Miss, 119-52 & February 11th vs. Florida, 103-73).
The Lady Vols will be aiming to go 10-0 for only the 10th occasion in school history and for the first time since Warlick's squad did so at the outset of the 2013-14 campaign en route to a 29-6 mark.
Texas comes to Knoxville on the heels of a resounding 81-53 victory at Georgia last Sunday.
The Longhorns have dominated nearly every game they've played thus far, except for a nine-point win at LSU (75-66) on November 24th.
Game Promotions
Sunday's game vs. the Longhorns is being billed as an ORANGE OUT, with fans being asked to show up in true Tennessee Orange to counter the burnt orange of Texas.
The first 2,000 fans will receive Lady Vol flags.
The first 350 fans receive nachos, and the next 250 fans receive Petros "hint of orange" tea.
There will be a halftime recognition, as UT welcomes back Lady Vol National Champions spanning three different decades, including NCAA title teams from 1987, 1997 and 2007.
Every Sunday home game is Kids' Day! Check out the fun at Kids' Corner at Gate F!
There are post-game lay-ups for kids every Sunday home game!
High-five tunnel for the first 50 kids every game! Pick up a wristband for the tunnel at section 113 on the concourse.
Free parking & shuttle service from UT's Ag Campus.
Broadcast Information
Beth Mowins (PxP) and Debbie Antonelli (Analyst) will describe the action for the Tennessee-Texas broadcast on ESPN2 in the Lady Vols' first linear telecast of the season.
Mickey Dearstone will handle the call for IMG College/Lady Vol Network radio/online broadcasts for the 19th season. A link to the live audio stream can be found on each Hoops Central page or the Lady Vol schedule on UTSports.com.
Air time for games on the Lady Vol Radio Network generally occurs 30 minutes prior to tip-off.
Coming Up for UT Lady Vols
Following the Texas contest, UT will head west and play its first two true road games of the season at Long Beach State on December 17th (4:00pm CT/2 PT) and at #18/18 Stanford on December 21st (8:00pm CT/6 PT).
The Long Beach State game will be streamed on Beach Vision, while the Stanford match-up will be carried by the Pac-12 Networks.
Tennessee will conclude a three-game road swing at Kentucky on December 31st (Noon, Rupp Arena, SEC Network).
The Lady Vols will next play at home on January 4th, 2018 as Auburn comes to Thompson-Boling Arena for UT's first game of 2018 and the second game of the SEC schedule. Tip time is 6:00pm, and the game can be seen on SEC+ (WatchESPN).
Tennessee vs. No. 2 Teams
Tennessee is 30-26 all-time vs. No. 2 teams (either poll), including 12-6 at home.
UT is 5-12, though, vs. No. 2 teams at all locations since 2000, including 3-3 at home.
UT is 1-4 (0-3 at home) vs. No. 2-ranked opponents under Holly Warlick, beating No. 3/2 Mississippi State in Starkville last season, 82-64, in the regular season finale on February 26th.
UT has come close vs. No. 2 teams at home in recent years (L, 62-56 vs. South Carolina in 2016; L, 71-66 vs. South Carolina in 2015), but the last victory at home over a top-two team came in 2010, when No. 6/6 UT toppled No. 3/2 Stanford, 82-72, in overtime on December 19th.
Tennessee Reset
The Big Orange women have won eight of nine games by double-digit margins, including by 43 vs. Central Arkansas and 53 vs. Alabama State and 62 vs. Troy in their last three games.
The Lady Vols have posted 61 or more points in three of their last four halves of basketball, marking the first time in program history that has been accomplished.
They've scored 100 or more points three times in a season for the first time since doing so in 2010-11. UT hasn't had more than three 100+ games in a campaign since hitting that mark four times in 2000-01. The Big Orange record for 100-point efforts in a year is seven in 1987-88.
Holly Warlick has started the same five players every game thus far. That quintet includes Jaime Nared and Rennia Davis at the forward positions, Mercedes Russell at center and Evina Westbrook and Meme Jackson at guard.
This is the longest Warlick has gone with the same lineup to open a season since she began the first six games of the 2013-14 campaign 6-0 with the same starting five of Cierra Burdick, Bashaara Graves, Isabelle Harrison, Ariel Massengale and Meighan Simmons.
The last time Tennessee opened a season with a starting five and utilized the same quintet this long was in 2007-08, when the lineup of Candace Parker, Angie Bjorklund, Nicky Anosike, Shannon Bobbitt and Alexis Hornbuckle reported for the opening tip the first 11 games of that campaign. UT went 10-1 in that span and went on to win the NCAA title with a 34-3 record and the SEC title with a 14-0 mark.
UT has four players averaging double figures in scoring, including seniors Mercedes Russell (17.4) and Jaime Nared (17.0), and freshmen Rennia Davis (13.2) and Anastasia Hayes (12.6). Junior Meme Jackson is knocking on the door at 9.0.
Russell has led Tennessee in scoring five times, while Nared has done so three times, and Davis and Hayes tied for honors on one occasion.
Russell has scored in double figures in every game, while Hayes has done so eight times and Nared and Davis have hit 10 or more in seven games.
Holly Warlick's squad has led at the half of all nine games, including a double-digit margin in seven of those.
Lady Vols Last Time Out (UT 131, TU 69)
Senior Jaime Nared scored 27 points and freshman Evina Westbrook dished out a career-high 12 assists to lead No. 11/13 Tennessee to a 131-69 victory over Troy on Wednesday night at Thompson-Boling Arena.
The Lady Vols (9-0) used a balanced offensive effort to put away the Trojans (4-2), as seven players reached double figures in points. Defensively, UT was able to hold the nation's fifth highest scoring offense to 22 points below its average of 91.8 per game.
Tennessee was ready from the tip again, racing out to a 12-0 lead for the second consecutive game. UT's All-SEC duo of Nared and classmate Mercedes Russell led the way offensively through the first quarter, with Nared going 5-for-7 from the field for 14 points and Russell scoring nine points on 3-for-3 shooting. The Lady Vols led 34-15 at the end of the frame.
Tennessee's unselfishness was on full display throughout the game, as the team finished with 38 assists on 54 baskets. The assist total ranked second in school history, while the number of field goals made ranked fourth.
Davis and Meme Jackson recorded 16 points and 10 rebounds each, while Cheridene Green picked up a double-double of her own, scoring a career-high 16 points and bringing down 13 boards in just 20 minutes of play. It was Davis' fourth of the season and the first of Jackson's and Green's careers.
Freshman point guard Anastasia Hayes also tossed in 12 points and notched career highs with nine assists and seven rebounds. Kortney Dunbar shot 6-for-7 from the floor in the second half to finish with 17 points, and Kasiyahna Kushkituah added six points and five boards. Shatterika O'Neal finished with 15 points on 6-for-15 shooting to lead Troy offensively.
Impressive Marks vs. Troy
Tennessee set a school record for points in a quarter (44, 3Q) and broke arena marks for field goals (54) and assists (38).
Evina Westbrook tied a UT freshman record with 12 assists, matching Ariel Massengale, and that mark tied for seventh among all UT players.
The point total of 131 was third all-time at UT and second all-time at home, rating as the most points the program has registered since 2002 (11/29, 136 vs. Puerto Rico Mayaguez).
The 38 assists were second all-time at UT, while the rebound total (73) was third, field goals made (54) were fourth and field goals attempted (91) were fifth.
UT posted 60+ points in both halves of a game for only the third time (67-63=130 vs. Hawaii Pacific, 1/20/85 and 69-67=136, 11/29/02 vs. Puerto Rico Mayaguez).
UT posted 60-point halves in back-to-back games for only the second time. The previous time was 68 in the second vs. Ole Miss and 62 in the second vs. Florida on February 8th & 11th, 2001.
The Series vs. Texas
Tennessee leads the series with Texas, 23-15, and has an 11-6 edge in Knoxville, a 10-8 record in Austin and a 2-1 mark at neutral sites.
The Lady Vols have dropped three straight to the Longhorns, including two straight in Austin and a 64-53 decision in Knoxville on November 29th, 2015.
While the first meeting in the series was on December 8th, 1978 (Tennessee 84, Texas 60), this marks the 36th-consecutive season these programs have met. The UTs played twice in 1986-87 and 1991-92 in regular-season tourney match-ups in addition to the regularly-scheduled games.
Last season marked the first time in the series Tennessee was not ranked entering the game. Texas has been unranked six times in 38 meetings. An unranked team has never won in this series.
Tennessee ran off 13-straight wins over Texas from January 20th, 1990, to December 22nd, 2000, but since then the series is tied, 8-8.
Head coaches Holly Warlick and Karen Aston have some common ground, with both having served as assistants (HW: 1985-2005/KA: 1998-2000) and associate head coaches (HW: 2005-12/KA: 2000-06) for two of women's basketball's legendary coaches.
Warlick, of course, follows in the footsteps of Pat Summitt (NCAA-best 1,098-208 record in 38 seasons) at Tennessee, and Aston, with some stops at other schools from 2006-12, holds a job her mentor Jody Conradt (900-307) had for 31 years.
When the statue and plaza bearing Summitt's name was dedicated on November 22nd, 2013, Conradt was in Knoxville for the festivities. Likewise, Summitt was in Austin when Conradt's statue was dedicated on October 5th, 2012.
Longhorn senior Ariel Atkins hails from Duncanville (Texas) High School, the alma mater of Lady Vol and WNBA legend Tamika Catchings, as well as the current school of Tennessee signee Zarielle Green.
Three Texas players may be familiar to SEC followers, as post Jatarie White began her career at South Carolina, and Vanderbilt was the first stop for the Caron-Goudreau twins.
Last Meeting Between Tennessee & Texas
Tennessee made a valiant rally after trailing by 15, but fell 72-67 against #17 Texas on December 11th, 2016, at the Erwin Center.
Tennessee (4-4) trailed by 15 in the second quarter but made a run to bridge the last part of the second period and the first five minutes of the third quarter to take the lead. Texas was able to recapture the lead and withstood late three-pointers from Alexa Middleton and Diamond DeShields to hold on for the win.
Jaime Nared tallied a career-high 22 points to go with five rebounds and two blocks. DeShields chipped in 16 points to score in double figures for the seventh time in eight games this year.
Texas (3-4) started the game on a 9-0 run and led 22-12 after the first quarter. The Lady Vols were out-rebounded 17-9 in the opening frame, which helped the Longhorns score nine second-chance points.
Texas had five players score in double figures, led by 13 from Brooke McCarty and 12 from Joyner Holmes, Lashann Higgs and Kelsey Lang. Lang also added eight rebounds and six blocks for the Longhorns.
Texas Reset
Texas comes in at 7-0 and is averaging a sizzling 93.0 points per game.
Like Tennessee the Longhorns have four scoring in double figures, led by senior guards Brooke McCarty and Ariel Atkins at 13.4 points per game each.
Another guard, Lashann Higgs (11.9), and forward/center Jatarie White (11.4) round out that quartet.
Another similarity to the Lady Vols, Texas is shooting 49.9 percent from the field and out-rebounds its opponents, 46.6 to 31.1.
The Longhorns return two starters and nine letterwinners from a squad that finished 25-9 overall and 15-3 in the Big 12 to finish second. UT made it to the Sweet 16 round in the NCAA Tournament.
Texas is coached by Karen Aston, who is 121-55 in her sixth year in Austin and 222-118 overall in her 11th season.
The Longhorns will be playing their third SEC foe this season, as they already took care of LSU, 75-66, on November 24th and Georgia, 81-53, on December 3rd.
Texas Last Time Out (UT 81, UGA 53)
The Texas Women's basketball team earned its seventh win of the season, handing the previously undefeated Georgia Lady Bulldogs their first loss of the 2017-18 season, 81-53, last Sunday in Stegeman Coliseum.
The Longhorns shot 43.5 percent (30-of-69) for the game with 46 points in the first half and 35 in the second.
Senior Ariel Atkins led the way for the Longhorns, scoring 17 points overall with 14 in the first half alone. The guard was 3-for-3 in three-pointers and tallied nine defensive rebounds, both season highs.
Additional top performers for Texas were junior Jatarie White who had 13 points, six rebounds, and a steal, and junior Lashann Higgs with 12 points, five assists and four rebounds. Senior Brooke McCarty also joined in the double-digits for points with 12.
Texas went on an early 12-0 run to separate the score to 19-4 before closing out the first quarter 22-9.