#21 Tennessee Vols at Missouri
Wednesday, January 17th, 2018 | 8:00pm CT
Columbia, MO | Mizzou Arena | TV: SEC Network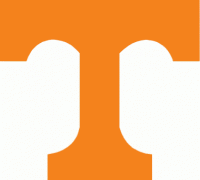 Columbia, MO – Riding a three-game winning streak, the 21st-ranked Tennessee Volunteers are back on the road this week, beginning with a trip to face Missouri at Mizzou Arena on Wednesday night. The game will tip at 8:00pm CT and will be televised live on SEC Network and streamed online via WatchESPN.
The Vols (12-4, 3-2 SEC) have picked up their offense since starting SEC play, ranking as the No. 2 scoring attack in the conference with 84.0 ppg through five contests. Grant Williams continues to shine for UT, leading the team in scoring (16.7 ppg) and rebounding (6.7 rpg) this season. The sophomore forward had a historic performance during Tennessee's win at Vanderbilt last Tuesday, dropping a career-high 37 points on 12-of-20 shooting in 33 minutes, an effort that earned him SEC Player of the Week honors for the first time in his career.
Williams, the SEC's leading scorer in league play at 19.6 ppg, is joined by Admiral Schofield as the Vols' top performers.
Schofield has stepped up as the vocal leader of the team while averaging 13.4 ppg and 6.0 rpg. The junior forward has led the team in rebounding in six of the last seven outings and paces the Volunteers in steals with 18 on the season.
Missouri (12-5, 2-2 SEC) is coached by former Tennessee head coach Cuonzo Martin, who's in his first season with the Tigers. MU holds wins over Iowa State, Stephen F. Austin and UCF from its non-conference slate. The Tigers began SEC play with a road win over South Carolina and a home win over Georgia last Wednesday, 68-56. Missouri is paced by graduate transfer guard Kassius Robertson, who is averaging 16.0 ppg, 2.3 rpg and 2.1 apg. In conference play, Robertson stands as the second-highest scorer with 19.0 ppg.
After Wednesday night's matchup, the Vols head to the other Columbia in the SEC to take on Frank Martin and the South Carolina Gamecocks at Colonial Life Arena on January 20th at 5:00pm CT. UT then returns home for its second meeting with the Vanderbilt Commodores on January 23rd at 6:00pm CT.
The Series
Overall: Series tied, 6-6
In Knoxville: UT leads, 4-2
In Columbia: Missouri leads, 4-1
Neutral Sites: UT leads, 1-0
Current Streak: UT has won one
Last Meeting: UT won, 90-70, in Knoxville, 2/18/17

Rick Barnes vs. Missouri: 12-8
Rick Barnes vs. Cuonzo Martin : Barnes leads, 1-0
Right Now
In SEC games, reigning SEC Player of the Week Grant Williams leads the league with a scoring average of 19.6 ppg.
Mizzou's Cuonzo Martin spent three seasons as Tennessee's head coach from 2011-14.
The Vols are rated No. 13 in the NCAA RPI and own the nation's third-rated SOS, per ESPN.
A Win Would
Give Tennessee four true road wins in five tries this season. The Vols totaled four true road wins all of last season.
Give the Vols their first four-game SEC win streak since February-March 2014.
Give Tennessee a 7-6 lead in its all-time series with Missouri.
Give the Big Orange seven wins over teams occupying a top-100 spot in the current NCAA RPI.
About the Missouri Tigers
In his first season at Mizzou, former Tennessee head coach Cuonzo Martin has turned the Tigers (12-5, 2-2 SEC) around after they finished 8-24 last season.
Missouri holds wins over Iowa State, Stephen F. Austin and UCF from its non-conference slate. The Tigers began SEC play with a road win over South Carolina and a home win over Georgia last Wednesday, 68-56. MU's two losses have come by just two points each against Florida and at Arkansas.
Missouri is paced by graduate transfer guard Kassius Robertson, who is averaging 16.0 ppg, 2.3 rpg and 2.1 apg. In conference play, Robertson stands as the second-highest scorer with 19.0 ppg, behind only UT's Grant Williams (19.6 ppg).
Senior forward Jordan Barnett has stepped up in a big way for the Tigers this season, posting 15.2 ppg and 6.4 rpg to go along with an impressive 92-percent (48-of-52) shooting percentage from the free-throw line. Barnett, who leads the SEC with 37.0 mpg in conference play, has been crucial down low after ESPN Preseason National Freshman of the Year Michael Porter Jr. went down with a season-ending injury in the first game of the year.
Missouri ranks as one of the best defensive teams in the SEC, allowing just 66.5 ppg in conference play so far to come in at third. The Tigers sit on top of the standings when it comes to long-range shooting, connecting on 45 percent (41-of-92) of their shots from beyond the arc, and in defensive rebounding with 32.5 per game.
Last Meeting with Missouri
A pair of 20-point scorers led Tennessee to a 90-70 victory over Missouri at Thompson-Boling Arena on February 18th, 2017.
Grant Williams led the Vols with 25 points and was on fire from the charity stripe, where he made 12 of his 13 shots. It marked Williams' third game this season in which he has made at least 10 free throws.
Robert Hubbs III dropped 21 points to go along with eight rebounds in the contest. The senior wing is six points shy of 1,000 for his career.
In the second half, the Vols carried over their momentum from the first stanza and outscored Missouri, 49-42, to cruise to the win. Tennessee's lead was insurmountable for the Tigers, who never pulled closer than seven points in the game after UT's first-half run.
Admiral Schofield and Shembari Phillips also eclipsed double-digit points with 17 and 10, respectively.
Terrence Phillips led the Missouri offense throughout the game with 18 points, including four 3-pointers.
After the opening basket by the Tigers, Tennessee responded with a 16-1 run against Missouri, beginning with a jumper by Hubbs. After the Tigers' first field goal, the Vols held them without a field goal for a span of 8:08.
Hubbs led the Volunteers' offense with 11 points in the first half, with Williams not far behind with nine. Starting guard Jordan Bowden started for the 26th straight game but played limited minutes as he had been battling an illness (flu-like symptoms).
Memorable Vol Performances against Missouri
Knoxville native Rob Jones totaled 14 points, 11 rebounds, one assist and a team-high three blocks against the Tigers December 10th, 1984, in Columbia, but it wasn't enough, as Missouri posted a 70-61 victory. Five Tigers scored in double figures in the win.
Mizzou had no answer for the great Bernard King, as the legendary Vols forward recorded a double-double with 32 points and 18 rebounds in a 99-77 Tennessee triumph at the Big Sun Invitational on December 21st, 1974 in St. Petersburg, FL.
Two-time first-team All-SEC honoree Mike Edwards tallied a team-high 19 points against Missouri during a 67-57 loss to the 12th-ranked Tigers in the 1972 Vol Classic title game in Knoxville on December 16th, 1972.
In the first-ever meeting in this series, 6-10 Tennessee center Orb Bowling led the Vols in scoring (12) and rebounding (8), but Missouri managed an 86-61 win on December 20th, 1961, in Knoxville.
Barnett a Former Barnes Signee
Missouri second-leading scorer Jordan Barnett originally signed with Rick Barnes' Texas program as a top-100 prospect out of Christian Brothers College High School in St. Louis in November 2013. Rob Lanier was Barnett's lead recruiter.
In Barnes' 17th and final season at Texas (2014-15), Barnett appeared in 21 games with the Longhorns. In 2015-16, playing for head coach Shaka Smart, Barnett saw action in four games before transferring to Missouri in January 2016.
Martin Led Vols for Three Years
First-year Missouri head coach Cuonzo Martin was the head coach at Tennessee for three seasons from 2011-14. Martin led the Vols to a 63-41 (32-20 SEC) record and a memorable 2014 NCAA Tournament run that began in the First Four and ended in the Sweet Sixteen (one possession away from the program's second all-time Elite Eight appearance).
On April 15th, 2014, it was announced that Martin had accepted the head coaching job at Cal, where he spent the past three seasons.
Vols vs. Former UT Head Coaches
Tennessee is 6-4 all-time when facing a team led by a former UT head coach. This is the first time the Vols will oppose Cuonzo Martin since his tenure at UT ended.

HEAD COACH LATER COACHED AT TENNESSEE'S RECORD VS.
Don DeVoe, 1979-89 Florida 2-0
Kevin O'Neill, 1994-97 USC 0-2
Bruce Pearl, 2005-11 Auburn 4-2
*Cuonzo Martin, 2011-14 Missouri 0-0

* Martin is 0-1 against Tennessee, having suffered a loss with Missouri State (11/17/11) prior to his tenure at UT.
Trending Now
In SEC play, Tennessee leads the league in assists per game (16.6) and rebounding margin (+3.8) while ranking second scoring offense (84.0).
Admiral Schofield
has led the Vols in rebounding in each of the last three games (8.0 rpg), and he has 11 offensive rebounds during that span. He has been UT's leader on the boards in six of the last seven contests.
Admiral Schofield also leads the team with 18 total steals through 16 games. In his first two seasons combined, he totaled 21 steals in 61 games played.
In three of Tennessee's last four games, a Vol has set a new career-high for scoring: 25 for Lamonté Turner vs. Auburn; 37 for Grant Williams at Vanderbilt; and 14 for Kyle Alexander vs. Texas A&M.
Vols Win in Barnes' 1,000th Game
Head coach Rick Barnes—who is in his third season at Tennessee but his 31st season as a Division I head coach—hit a career milestone on Jan. 13, as UT's win over Texas A&M marked his 1,000th career game as a college head coach. His 647 wins rank seventh among active Division I head coaches.
Williams had Historic Scoring Effort in Nashville
Sophomore forward Grant Williams scored a career-high 37 points while leading Tennessee to a 92-84 win at Vanderbilt on January 9th. He earned SEC Player of the Week honors for the first time in his career as a result.
Williams' 37 points were the most by any SEC player in a league game this season.
Williams' 37 points were the most in a game by a Vol since 2003 SEC Player of the Year Ron Slay scored 38 vs. New Mexico on January 4th, 2003.
Williams' 37 points were the most by a Vol in a road game since All-American guard Allan Houston scored 37 at Oregon State on December 22nd, 1990.
Williams' 37 points were the most by a Vol without making a 3-pointer since All-American guard Tony White scored 49 at Florida State on December 30th, 1986.