#6/7 Tennessee Lady Vols vs. #5/5 Notre Dame
Thursday, January 17th, 2018 | 6:02pm CT
Notre Dame, IN | Joyce Center | TV: ESPN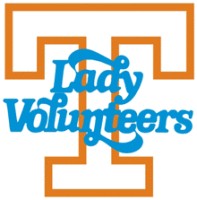 Knoxville, TN – No. 6/7 Tennessee (16-1, 4-1 SEC) makes one final stop on a challenging three-game road swing with a Thursday night, January 18th visit to Purcell Pavilion at the Joyce Center to take on No. 5/5 Notre Dame (16-2, 5-1 ACC). The Lady Vols' final regular-season non-conference contest is slated to tip at 6:02pm CT.
This marks the 28th meeting between these schools in women's basketball, with UT holding a 21-6 advantage. The Lady Vols will try to halt a three-game road losing skid in the series and end a 17-game homecourt winning streak by the Irish. A year ago, Tennessee ended a six-game Notre Dame series win streak, defeating the (then) No. 6/6 Fighting Irish, 71-69, at Thompson-Boling Arena in Knoxville on a last second jumper by Jaime Nared.
The Lady Vols' match-up with Notre Dame is the third of four straight UT contests vs. teams ranked in the AP Top 20; the second of three straight vs. top-10 foes and the first of two in a row against top-five opponents. This marks the second run of four straight ranked opponents during the Holly Warlick era.
UT beat #22/NR North Carolina and #18/20 Texas, then lost to #3/3 Baylor and #1/1 Stanford in 2012-13 (her first year). This set of foes is the highest ranked quartet Tennessee has played consecutively since UT swept #15/19 Notre Dame, #8/9 Texas A&M, #6/5 LSU and #4/4 Stanford in the 2008 Regional Final and Final Four en route to the Lady Vols' eighth NCAA title.
The Lady Vols split the first two tilts on the current road trip, falling at No. 17/16 Texas A&M, 79-76 in overtime, on January 11th and beating No. 9/8 South Carolina in Columbia for the second straight season, 86-70.
Notre Dame also split its last two games, falling 100-67 at (now) No. 2/2 Louisville and bouncing back with an 89-60 home win over Boston College on Sunday. The only other blemish on the Irish schedule was an 80-71 loss at UConn on December 3rd.
Broadcast Information
Adam Amin (play-by-play), Kara Lawson (analyst), Rebecca Lobo (analyst) and Holly Rowe (reporter) will describe the action for the Tennessee-Notre Dame TV broadcast on ESPN.
Mickey Dearstone is handling the call for IMG College/Lady Vol Network radio/online broadcasts for the 19th season. A link to the live audio stream can be found on each game's Hoops Central page or the Lady Vol schedule on UTSports.com.
Air time for games on the Lady Vol Radio Network generally occurs 30 minutes prior to tip-off.
UT Lately Against Ranked Foes
Tennessee is 4-1 this season vs. ranked opponents, including 2-0 vs. top-10 foes and 1-0 vs. top-five teams.
The Lady Vols were 5-4, 4-2 and 2-2 last year vs. ranked, top-10 and top-five squads.
Over the past two years, UT is 9-5 vs. ranked, 6-2 vs. top-10 and 3-2 vs. top-five opponents.
A Peek At UT's Schedule
Tennessee is in the midst of a grueling stretch featuring four ranked opponents in the span of 11 days.
After the Notre Dame contest, UT returns home to face #3/3 Mississippi State on Sunday at 2:00pm CT (ESPN2) with hopes of knocking off a top-three team on its home court for the second time this season.
UT is 2-8 vs. AP top-three teams and 1-8 vs. USA Today top-three squads during the past six seasons, but it has beaten #2/4 Texas at home this season and it knocked off #3/2 Mississippi State in Starkville last year.
The last time a Tennessee team beat two top-three-ranked opponents during the same season was 2004-05, when UT defeated No. 2 Stanford at home and No. 1 LSU in the SEC Tournament title game.
The last time the Lady Vols beat more than one top-three team on its home court in the same season was 1997-98, when UT defeated No. 2/2 La. Tech, No. 3/3 UConn and No. 3/3 Old Dominion.
We Back Pat Week Starts Sunday
January 21st through January 28th marks the seventh annual observance of We Back Pat Week.
The initiative began in collaboration with the SEC basketball coaches is dedicated to remembering legendary Tennessee women's basketball head coach Pat Summitt and bringing awareness to the Pat Summitt Foundation.
The Pat Summitt Foundation was created by Pat and (son) Tyler Summitt in 2011 to support organizations that deliver care to patients with Alzheimer's disease, provide resources for caregivers and families, and conduct research for treatment and a cure.
You can visit www.patsummitt.org to learn more about the Pat Summitt Foundation.
USA U23 Teammates Reunite
Tennessee's Jaime Nared and Mercedes Russell and Notre Dame's Arike Ogunbowale were teammates this summer on the USA U23 National Team.
They joined forces to help the USA win the U24 Four Nations Tournament in Tokyo, Japan, with a 3-0 record.
Nared and Russell started all three games, while Ogunbowale was a key performer off the bench on a very balanced team.
Lady Vols And Alumns In The News
Seniors Jaime Nared and Mercedes Russell, who were on the John R. Wooden Award preseason watch list, have advanced to the midseason list.
Signees Amira "Mimi" Collins, Zarielle "Zay" Green and Jazmine Massengill were chosen to play in the McDonald's All American Game. UT's fourth signee, Rae Burrell was nominated from the state of Nevada but was not chosen.
Collins, Green and Massengill are all on the Naismith midseason watch list.
Lady Vol alum Chamique Holdsclaw and former UT assistant coach Mickie DeMoss were recently named as finalists vying for spots in the Women's Basketball Hall of Fame Induction Class of 2018.
Cindy Brogdon (1977-79) was named as Tennessee's 2018 SEC Basketball Legend. The three-time All-American and 1976 U.S. Olympian will be honored at the SEC Tournament in Nashville.
The Latest On Tennessee
Tennessee's win over South Carolina was its second straight in Columbia after defeating the Gamecocks there last season. UT will try to earn a second consecutive win over Notre Dame on Thursday night.
UT (at 15-0) was one of only four remaining unbeaten teams in women's basketball until Texas A&M knocked off the Lady Vols on January 11th. Not bad for a team that went 20-12 last season and 22-14 the year before while struggling to find consistency.
That 15-0 start was the fourth best in school history, behind 39-0 (1997-98), 18-0 (2005-06) and 16-0 (1994-95) season-opening streaks.
It also was the Lady Vols' longest winning streak since reeling off 25 in a row from December 18th, 2010, to March 28th, 2011.
The last time UT stood 16-1 through 17 games was in 2009-10, a year in which UT finished 32-3 and won the SEC with a 15-1 mark.
The Big Orange women have won 14 of 17 games by double-digit margins.
UT has led every game this season at the half, except for a tie vs. Auburn (30-30), and has owned a double-digit advantage at the intermission in 10 of 17 contests.
The Lady Vols have allowed only four opponents to score more than 71 points (Marquette – 99, Texas – 75, Vandy – 73, A&M 79) and have allowed only two teams to shoot better than 41 percent from the field (Vanderbilt, .491 & Marquette, .437).
Holly Warlick has started the same five players every game thus far. That quintet includes Jaime Nared and Rennia Davis at the forward positions, Mercedes Russell at center and Evina Westbrook and Meme Jackson at guard.
It's the longest Tennessee has opened a season with the same starting five since at least the 1977-78 season. Box scores that season and prior do not indicate who started.
In Lady Vol history, the most recent long streak for the same starting five reached 11 games in 2007-08, when Pat Summitt chose the same lineup of Candace Parker, Angie Bjorklund, Nicky Anosike, Shannon Bobbitt and Alexis Hornbuckle to report for the opening tip. UT went 10-1 in that span and went on to win the NCAA title with a 34-3 record and the SEC title with a 14-0 mark. In game 12, in the team's visit to Chicago, Parker missed curfew and didn't get the starting nod vs. DePaul on January 2nd, 2008.
UT has five players averaging double figures in scoring, including seniors Jaime Nared (17.7) and Mercedes Russell (17.2), and freshmen Rennia Davis (11.1) and Anastasia Hayes (10.4) and Evina Westbrook (10.1).
Russell (7) and Nared (7) have led UT in scoring the most times, followed by Hayes (2), and Davis, Meme Jackson and Westbrook (1).
Russell has scored in double figures 17 times, followed by Nared (15), Hayes (11), Davis (9), Westbrook (8), Jackson (4), Green (4) and Dunbar (1).
The Lady Vols dished out 24 and 20 assists vs. Vanderbilt and Texas A&M, respectively, marking the first time UT has had back-to-back 20+ assist games vs. SEC foes since doing so vs. Alabama (22) and Arkansas (20) in 2015-16.
Tennessee has outscored its opponents in the points-in-the-paint category in 14 of 17 games, averaging a 43.1 to 30.2 difference.
The Lady Vols bested their foes in second chance points 12 times and tied twice. UT averages 15.6 second chance points, while its opponents tally 10.6 after South Carolina got 15 on Sunday.
Tennessee shot its (then) sixth-best field goal percentage of the season (48.6) vs. Vanderbilt, but surrendered its highest percentage (49.1) as well vs. the 'Dores.
Streak Busters
Tennessee has put an end to some negative streaks this season and last, as the Lady Vols elevate themselves back into the national conversation.
Last season, UT ended a six-game losing streak in the Notre Dame series, defeating the #6/6 Fighting Irish in Knoxville.
UT has a three-game road losing skid at Notre Dame it will have a chance to end on January 18th.
The Lady Vols ended a three-game skid vs. Texas this season with a home victory over the No. 2/4 ranked Longhorns.
UT ended a five-game venue losing skid at Stanford's Maples Pavilion, winning there for the first time since December 4th, 2005, with an 83-71 defeat of the No. 18/24 Cardinal on December 21st.
UT ended a two-game losing streak at Rupp Arena (the Kentucky women usually play in Memorial Coliseum) and beat UK in Lexington for only the third time in the last seven visits.
The Lady Vols brought an end to two more bad jags a year ago, ending three-game dry spells vs. #3/2 Mississippi State and #4/4 South Carolina, both on the road.
Tennessee Notes vs. Notre Dame
Tennessee holds a 21-6 all-time record vs. Notre Dame, dating back to November 25th, 1983.
The Fighting Irish had claimed the last six encounters between these programs until UT pulled off the upset of the nation's No. 6/6 team, 71-69, a year ago in Knoxville.
UT will attempt to end a three-game road skid vs. UND.
That Irish run had begun when #9/7 Notre Dame defeated the #4/4 Lady Vols, 73-59, in an Elite Eight matchup in Dayton, Ohio, on March 28th, 2011.
The Lady Vols are 9-2 all-time in Knoxville, 8-3 at Notre Dame and 4-1 at neutral sites vs. the Irish. The teams have never played an overtime game.
The series has returned to a typical home and home rotation) after Notre Dame played back-to-back games at Thompson-Boling Arena in 2013 and 2014, and UT visited Notre Dame in 2015 and 2016.
The series has typically alternated away and home games since its inception, but five of the last 16 matchups have come at neutral sites.
Holly Warlick is seeking her second win vs. Notre Dame as head coach in her sixth game vs. the Irish.
UT (1987, 1989, 1991, 1996, 1997, 1998, 2007, 2008) and Notre Dame (2001) have combined for nine NCAA Championships.
These two teams have played only seven games that were decided by 10 or fewer points, with Tennessee winning five of them. The scores were: 62-57 UT on 11/24/84, 71-63 UT on 12/9/85, 85-82 UT on 1/12/92, 74-64 UT on 3/30/2008, 77-67 ND on 1/28/13, 88-77 ND on 1/19/15 and 71-69 UT on 1/16/17.
#1/1 Tennessee hit 7-of-8 three-pointers for a school-record percentage of 87.5% in a 105-70 victory at Notre Dame on January 7th, 1994.
UT's Angie Bjorklund knocked down seven threes at Notre Dame on January 5th, 2008, tying a (then) school-record (now tied for fourth) for most treys by a Lady Vol in a single game.
Tennessee is 109-27 all-time vs. ACC schools, going 1-2 last season (L-Va. Tech, W-Notre Dame, L-Louisville).
Last Meeting Between UT and ND
Jaime Nared drained the winning jumper with 10.3 seconds remaining, Diamond DeShields scored 20 points and Tennessee clawed its way back to seize a 71-69 upset win over No. 6/6 Notre Dame on January 16th, 2017, at Thompson-Boling Arena.
After trailing for most of the game, the Lady Vols (11-6) flipped the script on Notre Dame (16-3) in an exciting fourth quarter. The win was Tennessee's first against Notre Dame since March 30th, 2008, ending a six-game losing streak to the Fighting Irish.
DeShields' high-energy play at both ends of the floor to start the fourth turned a nine point deficit (62-53) into a two-point deficit (62-60). DeShields had eight points, five rebounds, one block and one assist in the fourth quarter to spark the Tennessee comeback while Notre Dame was just 3-for-14 in the fourth.
With under five minutes remaining, Schaquilla Nunn made back-to-back layups off offensive rebounds and UT trailed just 65-64. Mercedes Russell made two clutch free throws with 2:32 to go to keep it a one-score game and Meme Jackson buried a corner 3-pointer with 1:22 left to put the Lady Vols up 69-67.
Notre Dame's Lindsay Allen quickly answered with a jumper to tie the game at 69-69. On UT's next possession, Nared connected from 15 feet to put Tennessee up, 71-69.
DeShields was 7-of-17 from the floor and had six boards and four assists to go with her game-high 20 points. Russell had 13 points and four rebounds. Jordan Reynolds had 12 points on an efficient 6-of-10 shooting night to go with seven rebounds and four assists. Nared added 12 points, five boards and two assists.
Marina Mabrey led Notre Dame with 17 points and her 3-point shooting (3-for-5) and mid-range shooting kept the Fighting Irish in control for most of the contest. Arike Ogunbowale added 14 points.
Last Time At Notre Dame
Despite a strong start, No. 13/15 Tennessee could not keep pace with hot-shooting No. 3/3 Notre Dame on January 18th, 2016, falling to the Fighting Irish, 79-66, at Purcell Pavilion.
Diamond DeShields paced the Lady Vols (11-6) with 17 points on 7-of-13 shooting. Bashaara Graves posted a double-double with 13 points and 10 rebounds. Jaime Nared added 11 points.
Tennessee committed 20 turnovers in the loss, marking the fourth-straight game the Lady Vols had 19 or more miscues. UT out-rebounded Notre Dame (17-1), 36-32. The Fighting Irish were 19-of-25 from the free throw line, while the Lady Vols were 8-of-14.
Notre Dame led by as much as 25 points in the fourth quarter. The Fighting Irish shot 61.5 percent (16-of-26) from the field in the second half. Brianna Turner led the way, scoring 12 of her 14 points after halftime.
ND had six players in double figures with Turner and Arike Ogunbowale tying for the team lead at 14 points each.
The Lady Vols drew to within five points in the third quarter when Graves made a layup with 6:28 on the clock. Notre Dame closed the third quarter with a 13-2 run, however, building an 18-point lead at 57-39 that would never be relinquished.
Notre Dame Reset
Notre Dame has four players scoring in double figures, led by Arike Ogunbowale at 19.7 ppg.
Jessica Shepard is second (15.2), followed by Jackie Young (13.8) and Marina Mabrey (12.4).
Like Tennessee, the Irish survived an overtime battle with Marquette, prevailing 91-85 on December 20th. UT beat the Golden Eagles, 101-99 in OT, on November 23rd in the Cancun Challenge.
Notre Dame is very accurate from the field, shooting 48.6 percent as a team and averaging 83.7 points per game.
Notre Dame gets to the free throw line well, averaging 15.2 makes per game and hitting 74 percent.
The Fighting Irish have had to overcome the loss of several key players due to injuries, including Brianna Turner, Mikayla Vaughn, Lili Thompson and Mychal Johnson.
Head coach Muffet McGraw is in her 31st season at Notre Dame and owns a 781-229 record. She is 869-270 in 36 years overall.
The Irish have been to seven NCAA Final Fours and claimed the 2001 championship while finishing second in 2011, 2012, 2014 and 2015.
Notre Dame Last Time Out (ND 89, BC 60)
No. 2/2 Notre Dame downed Boston College, 89-60, in a Sunday matinee at Purcell Pavilion at the Joyce Center.
The Irish (16-2, 5-1) used a dominant 30-point third quarter to surge past the Eagles (6-11, 1-3) for their fifth Atlantic Coast Conference win and 17th straight victory on their home court.
Jessica Shepard finished with 24 points and eight rebounds en route to her third game of the season with 20-plus points. Shepard has recorded double-digit points in 14 games this season.
Notre Dame came out of the gates firing on all cylinders, opening play with a 9-0 run against the Eagles. Arike Ogunbowale's seven points in the period led all Irish scorers and gave the Irish a 21-12 lead. She finished with 18 for the game, while Danielle Patterson and Marina Mabrey added 10 each.
The Irish parlayed 26 offensive boards into a 26-0 advantage in second chance points.
Tennessee Last Time Out (UT 86, USC 70)
Senior Mercedes Russell recorded a 16-point, 12-rebound double-double to lead No. 6/6 Tennessee to an 86-70 victory over No. 9/8 South Carolina on Sunday at Colonial Life Arena.
Jaime Nared added 21 points as the Lady Vols (16-1, 4-1 SEC) bounced back from their first loss of the season with a win over the defending national champions and their second consecutive victory in Columbia. UT was fueled by a balanced attack, with five different players reaching double figures.
Tyasha Harris put on an offensive display for South Carolina (14-3, 3-2 SEC) with a game-high 28 points and four assists. The Gamecocks were able to cut the deficit to four with under six minutes remaining in the fourth quarter, but Tennessee relied on strong defense and timely scoring to end the game on a 16-4 run.
UT's freshman trio of Evina Westbrook, Rennia Davis, and Anastasia Hayes had a strong showing in the second half, combining for 29 points over the final 20 minutes. Westbrook finished with 14 points, including 2-for-2 shooting from behind the arc, as well as a game-high five assists, while Davis and Hayes netted 11 points apiece.
The fourth quarter proved to be the up-and-down affair that many expected in this top-10 matchup. South Carolina upped the pressure quickly, and went on a 7-0 run highlighted by an Alexis Jennings and-one put-back to bring USC back to within four. However, it would prove to be the closest the Gamecocks could get to the Lady Vols, who were able to close out the final six minutes with a 16-4 run. Westbrook continued her strong play through the late stages of the fourth quarter, scoring nine points during the run.
Jennings finished with 12 points and seven rebounds for the Gamecocks, while LeLe Grissett added 10 points with eight boards.