#18 Tennessee Vols vs. South Carolina Gamecocks
Tuesday, February 13th, 2018 | 8:00pm CT
Knoxville, TN | Thompson-Boling Arena | TV: ESPNU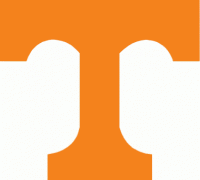 Knoxville, TN – Coming off its worst loss of the season, No. 18 Tennessee will look to bounce back on Tuesday night at Thompson-Boling Arena in a matchup with the South Carolina Gamecocks. The game tips at 8:00pm CT and will be televised live on ESPNU and streamed online via WatchESPN.
The Vols (18-6, 8-4 SEC) were on the losing end for just the second time in over a month on Saturday, falling on the road at Alabama, 78-50. UT shot a season-low 28 percent (16-of-58) from the floor and made only one basket in the final 10 minutes of play. Tuesday night offers a chance to bounce back as the Vols prepare to close out strong during the final stretch of the regular season. In the first meeting with South Carolina, UT came out on top in Columbia, 70-63, behind Lamonté Turner's 25 points off the bench.
The Gamecocks (13-12, 4-8 SEC) have lost five straight games and six of their last seven entering Tuesday night's showdown.
On the season, Chris Silva leads the Gamecocks in scoring (14.3 ppg) and ranks fourth in the SEC in rebounding (7.6 rpg). Graduate transfer guard Frank Booker is the team's other double-digit scorer, tallying 11.3 ppg to go along with 3.1 rpg, 1.1 spg and 1.0 apg in 25 minutes of action per game.
After Tuesday's matchup, the Vols prepare for a 5:00pm CT tip at Georgia on February 17th, the first of two meetings in the final five games of the regular season. UT then returns home for a crucial game against the Florida Gators, who Tennessee is currently tied with for second in the SEC standings, on February 21st at 8:00pm CT.
The Series
Overall: UT leads, 43-27
In Knoxville: UT leads, 25-9
In Columbia: SC leads, 16-15
Neutral Sites: UT leads, 3-2
Current Streak: UT has won one
Last Meeting: UT won, 70-63, in Columbia, 1/20/18

Rick Barnes vs. South Carolina: 7-3
Rick Barnes vs. Frank Martin : Martin leads, 7-5
Right Now
Tennessee ranks eighth nationally in average home attendance, having drawn 15,981 fans through 12 home games at Thompson-Boling Arena.
Despite Saturday's 28-point loss, the Vols still have the SEC's second-best scoring margin in league play (+4.8). The Vols are rated No. 13 in the NCAA RPI and own five "quadrant 1" wins.
A Win Would
Extend Tennessee's home win streak to six games.
Complete the regular-season, 6-0 sweep over "permanent" SEC opponents Vanderbilt, Kentucky and South Carolina.
Give Tennessee nine SEC victories for the first time since 2013-14, when the Vols finished with 11 league wins.
About the South Carolina Gamecocks
Since defeating Kentucky before hosting the Vols on January 20th, Frank Martin and the Gamecocks (13-12, 4-8 SEC) have struggled to get a win.
Following the close 70-63 loss against UT, South Carolina went on the road and upset Florida, 77-72. USC then returned home for its matchup against top-10 ranked Texas Tech in the Big 12/SEC Challenge. Despite Caroline holding a two-possession lead with less than four minutes to play, the Red Raiders used a 13-2 run to close out the game and get the win.
Entering Tuesday's contest, the Gamecocks have lost five straight games and six of their last seven.
On the season, Chris Silva leads the Gamecocks in scoring (14.3 ppg) and ranks fourth in the SEC in rebounding (7.6 rpg). Graduate transfer guard Frank Booker is the team's other double-digit scorer, tallying 11.3 ppg to go along with 3.1 rpg, 1.1 spg and 1.0 apg in 25 minutes of action per game.
In its most recent outing, South Carolina fell to Florida at home, 65-41. Booker scored a game-high 17 points on 6-of-13 shooting. The Gamecocks shot just 28 percent (15-of-54) from the field in the loss.
Last Meeting With South Carolina
No. 21 Tennessee went on the road for a hard-fought, 70-63 victory against South Carolina at Colonial Life Arena on January 20th, 2018.
The Vols held the lead for nearly 37 minutes. South Carolina stayed within striking distance with its 3-point shooting, draining six of 10 in the second half. UT was able to counter that with a strong presence down low, scoring 39 points in the paint.
During the final stretch of play, Tennessee held South Carolina to just 1-of-11 shooting from the field to spur an 11-3 run, during which UT was 6-of-6 from the free-throw line to seal the victory.
Lamonté Turner posted another strong performance off the bench, dropping 25 points, six boards and a pair of assists in 32 minutes of action. Grant Williams added 14 points and a pair of blocks.
Admiral Schofield chipped in 12 points, four rebounds, three assists and two steals, while true freshman Derrick Walker scored a career-high 10 points on 5-of-5 shooting to help the Vols shoot 57 percent (23-of-40) from the floor in the game.
Tennessee put together a solid first half on offense, converting on 58 percent (11-of-19) of its shots from the floor.
Despite UT hitting seven of its final 10 attempts in the period, the Vols were held without a basket during the final 3:52 of the half. But their defense stepped up, holding the Gamecocks to just two points during the last four minutes of the frame.
Memorable Vol Performances Against South Carolina
On December 6th, 1969, unranked Tennessee strolled into Columbia and upset the No. 1-ranked Gamecocks, 55-54, thanks to 20 points from Jimmy England, and double-doubles by Don Johnson (18 pts, 12 rebs) and Bobby Croft (12 pts, 13 rebs).
A two-overtime thriller in Columbia saw South Carolina pull out a 111-107 win on Feb. 10, 1993, despite 20-point efforts from Allan Houston (29), Lang Wiseman (26) and Corey Allen (22).
Wayne Chism scored 23 points, JaJuan Smith added 19 and Tyler Smith had 13, but it was Chris Lofton's 25-footer with 12.0 seconds remaining that lifted the Vols to an 89-87 win over South Carolina in the 2008 SEC Tournament in Atlanta on March 14th, 2008.
2011 first-team All-SEC guard Scotty Hopson had a bright career against South Carolina, owning a sterling 6-0 record against the Gamecocks. Hopson threw down a posterizing dunk in the 2011 Knoxville win that placed fourth in the CBS Dunk of the Year Contest.
Current Vols' Careere Stats vs. South Carolina
In three career games against South Carolina, Grant Williams averages 12.3 points and 5.3 rebounds (3.0 offensive rebounds per game). He is also 17-of-21 from the free-throw line (.810). In three career games against South Carolina, Lamonté Turner averages 14.7 points and is 22-of-24 from the foul line (.917).
Admiral Schofield averages 7.6 points in five career meetings against the Gamecocks. Kyle Alexander averages 6.0 rebounds and 1.4 blocks in five games against South Carolina.
Former Big 12 Rivals Barnes, Martin Now Under SEC Banner
Tennessee coach Rick Barnes and South Carolina headman Frank Martin meet for the 13th time as conference rivals Saturday, but just the sixth time under the SEC banner.
The two squared off seven times as coaches in the Big 12 Conference, when Barnes was with Texas and Martin was at the helm at Kansas State. Martin owns a 7-5 edge in head-to-head meetings.
The 51-year-old Martin went 117-54 in five seasons at Kansas State, taking his 2009-10 squad to the Elite Eight and winning the Big 12 Coach of the Year award that same season. Barnes was one of the top coaches in the Big 12 during his 17-year tenure at Texas, winning four Big 12 Coach of the Year awards.
Martin accepted the head coaching position at South Carolina in 2012 and owns a 109-86 record with the Gamecocks.
Tennessee Has Played Four of NCAA Committee's Top-16 Seeds
The NCAA Tournament Selection Committee announced its current top-16 seeds Sunday on CBS. Tennessee has played five of those teams—six if you count the Vols' preseason charity exhibition at Clemson. Tennessee has faced two projected No. 1 seeds (Villanova and Purdue), one No. 2 seed (Auburn) and one No. 3 seed (UNC).
Trending Now
In SEC play, Tennessee leads the league in assists per game (15.4) and assist/turnover ratio (1.4) while ranking second in scoring margin (+4.8) and rebounding defense (33.4 rapg).
Sophomore point guard Jordan Bone leads the SEC with a 3.7 assist/turnover ratio during SEC play. He has a positive or even assist/turnover ratio in 10 of 11 conference games.
Sophomore guard Lamonté Turner has made 10 3-pointers over UT's last three games. Turner leads the SEC with a .929 (39-of-42) free-throw percentage during league play.
Jordan Bone and James Daniel III share the team lead with 83 assists this season. Bone's assist/turnover ratio is 2.59, and Daniel's is 2.52 to rank fourth and fifth in the SEC, respectively.