Tennessee Lady Vols (19-12 | 7-9 SEC) vs. UCLA (20-12 | 12-C Pac-12)
Saturday, March 23rd, 2019 | 12:00pm CT
College Park, MD | XFINITY Center | TV: ESPN2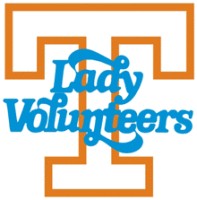 Knoxville, TN – The Tennessee Lady Vols (19-12, 7-9 SEC) are the No. 11 seed in the Albany Region and will meet No. 6 seed UCLA (20-12, 12-6 Pac-12) at College Park, MD, on Saturday in the first round of the 2019 NCAA Tournament.
Tip-off is slated for approximately 12:00pm CT at the XFINITY Center on the University of Maryland campus. The game will be televised by ESPN2 and carried by the Lady Vol Radio Network.
In the other first round game in College Park, No. 3 seed Maryland (28-4) will meet No. 14 seed Radford (26-6) at 10:00am CT on Saturday. The winner of those games will advance to the second round and play in College Park on Monday. Tip time and TV info. are to be determined.
The Lady Vols enter the NCAA Tournament having won two of their past three and seven of their last 12. In the SEC Tournament at Greenville, SC, on March 7th and 8th, they defeated LSU, 68-66, in the second round and then fell in the quarterfinals to eventual champion No. 5/5 Mississippi State, 83-68.
The No. 20/24-ranked Bruins, meanwhile, are 5-3 in their last eight games and are coming off an overtime loss in the Pac-12 Tournament to No. 6/6 Oregon, 88-83, on March 9th.
Broadcast Information
Roy Philpott (play-by-play) and Brooke Weisbrod (analyst) will have the call for ESPN2.
Mickey Dearstone is behind the microphone for IMG College/Lady Vol Network radio/online broadcasts for the 20th season. A link to the live audio stream can be found on each game's Hoops Central page or the Lady Vol schedule on UTSports.com.
Air time for games on the Lady Vol Radio Network generally occurs 30 minutes prior to tip-off.
Random First-Round Tennessee Lady Vols Notes
This marks UT's sixth game in College Park but its first NCAA appearance in the state of Maryland.
It is Tennessee's initial visit to the XFINITY Center.
UT is 3-1 vs. Maryland and 1-0 vs. George Washington in games played in College Park.
Tennessee Lady Vol freshman Mimi Collins hails from Waldorf, MD, and attended high school at Paul VI Catholic in Fairfax, VA.
In games played on March 23rd, the Lady Vols are 10-0.
This marks UT's latest-on-the-calendar NCAA First Round game since 2013, when UT hosted Oral Roberts in an opening round contest on March 23rd.
Series History
This marks the 20th meeting between the Tennessee Lady Vols and UCLA, with UT possessing an 18-1 record in the series.
UT is 1-0 at neutral sites, 8-1 at home and 9-0 on the road vs. the Bruins.
All 19 games between these teams have been completed in regulation.
The closest margin has been three points, with UT winning, 80-77, on December 13th, 1979, UCLA prevailing, 65-62, on January 3rd, 1981, and UT triumphing, 73-70, on December 10th, 1983.
UT carries a 15-game series winning streak into Saturday's match-up, but this will mark the first meeting between the Lady Vols and Bruins with Holly Warlick and Cori Close at the helm of the respective programs.
Tennessee is 68-21 all-time vs. Pac-12 schools.
The Lady Vols are 0-1 this season vs. Pac-12 teams, dropping a 95-85 decision at home to Stanford on December 18th.
The last time these programs met during the postseason, Tennessee raced to a 104-86 victory in Greensboro, NC, in the third-place game of the 1979 AIAW Championships on March 25th.
The Lady Vols' point guard that season was Holly Warlick, who had nine assists, four steals, six points and the team's only blocked shot of the day vs. the Bruins.
Warlick had the offense clicking, distributing the rock to three UT players who finished with 20+ points in the contest to offset the hot shooting of UCLA's Denise Curry (38 points on 18-of-25 shooting).
The Last Time We Met
Meighan Simmons scored 18 points, Glory Johnson added 17 and No. 6 Tennessee made 18 of its first 20 shots in beating UCLA in Los Angeles, 85-64, on December 17th, 2011,
Vicki Baugh had 14 points and 12 rebounds, Taber Spani added 14 points and Shekinna Stricklen scored 11 for the Lady Vols, who shot 36 of 52 (69.6 percent) from the floor — not far off the school record of 72.1 percent against Old Dominion on January 4th, 1989.
Rebekah Gardner scored 15 of her career-high 24 points in the first half for UCLA (5-4), and Thea Lemberger and Markel Walker added 11 points each for the Bruins.
Common Foes
UT and UCLA share four common opponents this season. UT was 1-3, while UCLA was 2-3.
UT beat Oklahoma State (76-63) and fell to Georgia (66-62), Kentucky (73-71) and Stanford (95-85).
UCLA beat Oklahoma State (71-59) and Georgia (80-69) and fell to Kentucky (75-74 OT), Stanford (86-80) and Stanford again (65-51).
Tennessee Lady Vols NCAA Tournament History
The Lady Vols are making their 38th appearance in the NCAA Women's Basketball Championship, and UT is the only program to appear in all 38 tournaments.
Tennessee was an at-large qualifier for the tourney field, finishing eighth in the Southeastern Conference regular season and bowing out in the quarterfinal round of the league tourney to No. 5/5 Mississippi State, the eventual champion.
UT earned a No. 11 seed for the first time.
No. 11 NCAA women's seeds have an all-time record of 37-79 in first-round play.
The Lady Vols are 125-29 in NCAA Tournament play, and they rank first in games played (154) and victories (125) in NCAA tourney history.
Tennessee is second behind UConn in winning percentage at .812 in tourney play.
UT is 13-6 in NCAA play under Holly Warlick.
UT has advanced to the NCAA regional round on 34 occasions, posting a 28-6 record in the Sweet 16.
The only seasons UT did not make the regional level were 2009, 2017 and 2018. UT lost its opening round contest as a No. 5 seed to No. 12 Ball State in Bowling Green, KY, in 2009. No. 5 seed UT lost its second-round game at No. 4 seed Louisville in 2017. No. 3 seed UT lost its second-round game to No. 6 seed Oregon State in Knoxville in 2018.
UT has made the Elite Eight 28 times and in three of the past six seasons, posting an 18-10 record in that round.
The Lady Vols have seen their season ended in the regional championship game in five of the past eight years (2011, 2012, 2013, 2015, 2016).
UT has advanced to 18 NCAA Final Fours and won eight of them (1987, 1989, 1991, 1996, 1997, 1998, 2007, 2008), ranking second to UConn.
Tennessee has finished second in the nation five times and third on five more occasions.
Tennessee's First/Opening Round opponents through the years have included: Jackson St. (1982), South Carolina St. (1983), Middle Tennessee State (1984), Virginia (1985), Iowa (1986), Tennessee Tech (1987), North Carolina A&T (1994), Florida A&M (1995), Radford (1996), Grambling (1997), Liberty (1998, 2018), Appalachian St. (1999), Furman (2000), Austin Peay (2001 & 2010), Georgia State (2002), Alabama State (2003), Colgate (2004), Western Carolina (2005), Army (2006), Drake (2007), Oral Roberts (2008 & 2013), Ball State (2009), Stetson (2011), UT Martin (2012), Northwestern State (2014), Boise State (2015), Green Bay (2016), Dayton (2017), UCLA (2019).
All told, UT has played 87 different opponents during all rounds of the NCAA tournament, including UCLA on Saturday.
Tennessee Lady Vols In The First and Second Rounds
Tennessee is making its 38th appearance in the NCAA First/Second Rounds, and it owns a 58-3 record during those games.
The Lady Vols are 30-1 all-time in the NCAA First Round and 28-2 in the NCAA Second Round.
The only blemishes are a first-round loss to Ball State, 71-55, in Bowling Green, KY, on March 22nd, 2009, a second-round setback to Louisville, 75-64, in Louisville, KY on March 20th, 2017, and a second-round loss to Oregon State, 66-59, in Knoxville, on March 18th, 2018.
In NCAA First/Second Round play, Tennessee is 45-1 at home, 4-1 away and 9-1 at neutral sites.
The breakdown for that is 23-0 home/0-0 away/7-1 neutral for the first round and 22-1 home/4-1 away/2-0 neutral for the second round.
Under Holly Warlick, UT is 6-0 in NCAA First Round games (4-0 at home/2-0 at neutral sites).
She is 4-2 in NCAA Second Round tilts (3-1 at home/1-1 away).
About the UCLA Bruins
The UCLA Bruins finished the regular season 20-12 and were 12-6 in the Pac-12, placing fourth.
UCLA returned two starters and 10 total letterwinners from last year's team, which finished 27-8 overall and 14-4 (t3rd) in the Pac-12. That unit posted an NCAA Elite Eight finish.
Returning starters included guard Kennedy Burke and forward Lajahna Drummer.
Joining Burke (15.2 ppg., 6.0 rpg.) and Drummer (9.1 ppg., 8.6 rpg.) in UCLA's senior class is guard Japreece Dean (13.8 ppg., 4.9 apg.).
Sophomore forward Michaela Onyenwere has emerged, leading the team at 18.2 ppg. and 8.1 rpg.
The Bruins are coached by Cori Close, who is 170-98 in her eighth season as a head coach, all at UCLA. She has guided the program to five NCAA appearances during her tenure and one WNIT berth, winning a WNIT title in 2014-15.
UCLA'S Last Game
The 25th-ranked UCLA women's basketball team took No. 6 Oregon wire-to-wire before the valiant effort came up short to the Ducks in overtime, 88-83, on March 9th at MGM Grand Arena in the semifinals of the Pac-12 Tournament in Las Vegas.
Kennedy Burke collected her second double-double of the season, tallying a team-high 27 points and 10 rebounds to go along with three blocks and two steals.
Japreece Dean flirted with a triple-double, posting 22 points, seven rebounds and seven assists. UCLA got another double-double from Michaela Onyenwere (17 points, 10 rebounds), her 12th of the season.