Tennessee Lady Vols vs. Carson-Newman
Tuesday, October 29th, 2019 | 6:02pm CT |
Knoxville, TN | Thompson-Boling Arena | SECN+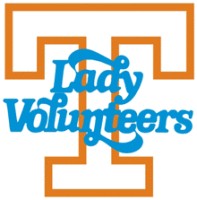 Knoxville, TN – Tennessee Lady Vols basketball hits the court for its lone exhibition game of 2019-20 on Tuesday, facing off vs. NCAA Division II school Carson-Newman at 6:02pm Central at Thompson-Boling Arena in Knoxville.
The contest will mark the seventh-straight year UT embarks on a campaign with one exhibition game on its schedule and the 16th season in a row it faces C-N in an exhibition contest. UT is 15-0 in previous preseason meetings and 14-2 all-time in regular-season match-ups vs. the Lady Eagles.
UT opens the season vs. East Tennessee at 6:00pm CT on Tuesday, November 5th, at Freedom Hall in Johnson City.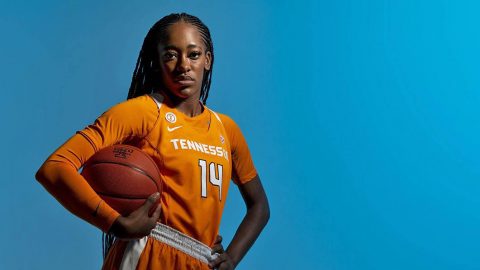 Michael Wottreng (play-by-play) and Steve Hamer (analyst) will have the call for the UT/C-N game on SECN+.
SECN+ games are online broadcasts and are available only on WatchESPN via computers, smartphones and tablets.
Mickey Dearstone is behind the microphone for IMG College/Lady Vol Network radio/online broadcasts for the 21st season. A link to the live audio stream can be found on each game's Hoops Central page or the Lady Vol schedule on UTSports.com.
Air time for games on the Lady Vol Radio Network generally occurs 30 minutes prior to tip-off.
Promos
All tickets for the exhibition game are just $5.00. Gates open at 5:00pm.
Free parking & shuttle service will be available from UT's Ag campus. Shuttles begin running two hours prior to tip-off.
Tennessee In Exhibition Games
UT is 48-4 all-time in preseason exhibition games, with the only losses coming to the Soviet National Team (1979), Athletes in Action (1992) and the USA National Team (1995, 2007).
Tennessee is 8-0 in preseason exhibition games in the post-Pat Summitt era, defeating C-N seven times (2012, 2013, 2014, 2015, 2016, 2017, 2018) and Coker (2012) on one occasion.
Including a 17-7 record on international tours, Tennessee is 65-11 overall in exhibition games.
The Kellie Harper ERA Begins
Former Lady Vol Kellie Harper takes the reins at Tennessee after leading Missouri State to a Sweet 16 appearance in last season's NCAA Tournament.
Harper, a native of Sparta, Tennessee (White County H.S.), played point guard at Tennessee from 1995-99, helping lead the Lady Vols to an NCAA Championship three-peat in 1996, 1997 and 1998. The '98 squad went 39-0.
In 15 seasons as a head coach, Harper is 285-208 and is one of only 11 coaches to lead three different women's programs to NCAA Tournament appearances (Western Carolina/NC State/Missouri State).
She will attempt to join Jim Foster (St. Joe's, Vanderbilt, Vanderbilt, Ohio State, Chattanooga) in becoming the only coaches to take four different women's teams to the NCAA tourney.
Harper has rebuilt and directed teams to 12 postseason appearances (5 NCAA/7 WNIT) during her career.
The LVFL was 118-79 at Missouri State in six seasons, earning 2019 Kay Yow National Coach of the Year and 2019 Missouri Valley Conference Coach of the Year accolades last season for leading the Lady Bears to the NCAA Sweet 16.
She guided Missouri State to 2016 & 2019 MVC tourney titles, two NCAA appearances (2016, 2019) and three WNIT berths (2015, 2017, 2018).
Harper's Staff
Harper's staff includes husband Jon Harper as well as Lacey Goldwire and Jennifer Sullivan, who were at Arkansas and Ohio State, respectively, last year.
Jon Harper is in his 16th season as a vital member of Kellie Harper's staff and assists with all aspects of the program. The two have worked together since they were assistants at Chattanooga from 2001-04.
The 2019-20 campaign marks Lacey Goldwire's first as assistant coach and recruiting coordinator at UT, her eighth season as a full-time coach and her 12th year overall in the coaching profession, including stops at Oklahoma State, Morehead State, Iowa, Arkansas and now Rocky Top. She has been part of programs that have earned postseason berths in nine of 11 seasons.
Jennifer Sullivan is in her first season at UT after spending the 2018-19 campaign as an assistant at Ohio State. Sullivan was an integral part of Kellie Harper's program at Missouri State from 2013-18, serving as an assistant coach and recruiting coordinator there alongside current UT colleague Jon Harper. She has 14 years of experience under her belt as an assistant.
The Returnees
Tennessee returns two starters and six total letterwinners from last season's 19-13 squad that fell in the NCAA First Round.
The Lady Vols return two highly-regarded starters in 6-2 junior guard/forward
Rennia Davis
(14.9 ppg., 7.7 rpg.) and 6-0 sophomore guard
Zaay Green
(9.4 ppg., 4.0 rpg., 2.3 apg.).
Davis was a WBCA All-America Honorable Mention selection and All-SEC Second Team choice, while Green was named to the SEC All-Freshman Team.
Top returning reserves include 6-4 junior center Kasiyahna Kushkituah (4.8 ppg., 3.5 rpg.), sophomore wing Rae Burrell (3.6 ppg., 2.8 rpg.) and sophomore point guard Jazmine Massengill (3.4 ppg., 3.4 rpg., 1.3 apg.). Also back is 6-3 senior forward Kamera Harris.
Kushkituah started 11 games and was averaging 10.2 ppg. and 6.2 rpg. in 24.8 mpg. through five games before a knee injury forced her out of action for two contests and set back her progress significantly.
Burrell and Massengill, meanwhile, played in all 32 games a year ago.
Brown Gets Sixth Year From NCAA
Tennessee has a seventh player who was on the roster last season but didn't play due to injury.
Graduate transfer Lou Brown, who came from Washington State and hails from Melbourne, Australia, has been granted a sixth season of eligibility due to an injury suffered prior to the 2018-19 season.
On October 17th, 2018, Brown tore the ACL in her right knee and was lost for the year. She remained a key part of the team at practice and games, always encouraging her teammates.
Brown is UT's second-ever international player and the first from Australia.
Brown averaged 6.4 points, 6.0 rebounds and knocked down 29 three-pointers while starting 23 of 28 games as a redshirt junior in 2017-18 for the Cougars.
For her career, she tallied 529 points, 167 rebounds, 106 assists, 88 steals, 80 three-pointers and 66 blocks while drawing 71 starts in 95 contests.
Brown was ranked No. 2 by ProspectsNation.com among international high school recruits in 2014.
No. 9-Ranked Freshman Class
UT has the No. 9 ranked signing class in the nation, according to espnW HoopGurlz.
The group is led by 6-2 freshman guard Jordan Horston, ranked as the No. 2 player overall and No. 1 guard in the nation. She was the MVP of the 2019 McDonald's All-America Game.
Also included in that rookie group are 6-5 posts Tamari Key and Emily Saunders, ranked as a five-star by espnW HoopGurlz and a four-star by ProspectsNation.com, respectively.
UT also added 5-foot-8 three-point ace Jessie Rennie from Bendigo, Australia, and 6-3 forward Jaiden McCoy, a Knoxville native who played at Northwest Florida State College and earned All-Panhandle Conference honors last season.
Lady Vols Feature Tallest Roster Ever
The 2019-20 squad is the tallest team in Lady Vol history, averaging 72 inches tall or 6-2.
The 2018-19 squad tied with the 2005-06 unit as the previous tallest teams, averaging 6-1 41/64 in height. The 2017-18 team was fourth at 6-1 19/32, followed by the 2016-17 and 2003-04 groups in fifth at 6-1.
Tennessee has only one player standing shorter than six-feet tall, and that is 5-8 freshman guard Jessie Rennie.
This year's Lady Vols have 11 players standing 6-feet tall or higher, marking the most in program history.
This marks the fourth time in school history that the Lady Vols have sported 10 or more players standing six-feet tall or higher on a roster. The other occasions were in 2009-10, 2014-15 and 2018-19, when UT had 10.
The Lady Vols feature six players 6-3 or taller, marking the third time that has occurred. The only other times UT has had six on the roster standing 6-3 or taller occurred in 2005-06 and 2004-05.
Tennessee Lady Vol 2019-20 Outlook
Members of the media who cover SEC women's basketball have projected the Lady Vols to finish No. 6 in the league this season.
Considering Tennessee lost three starters and four total letterwinners from last season's eighth-place-finishing squad, that's a positive development.
The SEC coaches' poll will be released on October 29th.
UT is picked fifth in the league and 24th nationally by CollegeSportsMadness.com.
The AP preseason poll is slated to be released on October 30th.
The USA TODAY coaches' poll is scheduled to be released on October 31st.
About Carson-Newman
Carson-Newman is coached by Mike Mincey, who has a 159-79 record entering his ninth season.
The Lady Eagles return three starters and 11 total letterwinners, and they welcome three newcomers.
C-N's top returnee is 5-10 senior guard Kayla Marosites of Elizabethton, who averaged 14.1 ppg. and 11.3 rpg. en route to D2CCA All-Southeast Region Second Team and All-SAC First Team honors last season.
Junior Addison Byrd was an All-SAC Second Team honoree after tallying 12.2 ppg. and 4.6 rpg. a year ago.
Mincey welcomes former Lady Eagle Haris Price of Gatlinburg to his coaching staff in 2019-20. Price was a WBCA All-America Honorable Mention selection and first-team D2CCCA Southeast Region and first-team All-SAC performer in 2018-19.
Also assisting Mincey on the Carson-Newman staff is Tatum Burstrom, a Maryville native who begins her fourth year as a coach at Mossy Creek after a playing career with the Lady Eagles.
The Lady Eagles finished the 2018-19 campaign with a 22-8 overall record and a 15-5 mark in the South Atlantic Conference, good for a tie for second place.
Carson-Newman qualified for the NCAA Division II Tournament, losing to Lander, 82-79, in the region quarterfinal round. It marked the school's ninth trip to the NCAA Tourney.
The Last Time Tennessee Met Carson-Newman
No. 11/12-ranked Tennessee cruised past Carson-Newman, 128-59, in its season-opening exhibition game on November 5th, 2018, at Thompson-Boling Arena in Knoxville.
The Lady Vols, who defeated the Lady Eagles for the 15th year in a row in preseason match-ups, had eight players register double-digit points in the win. True freshman Zaay Green (28 points, 10 rebounds) posted a double-double in her college debut to lead the way.
Sophomore Rennia Davis (17 points, nine rebounds) and freshman Jazmine Massengill (12 points, nine rebounds) were each a rebound shy of double-doubles. Redshirt senior Cheridene Green (16 points), sophomore Kasiyahna Kushkituah (12 points) and freshman Rae Burrell (11 points) rounded out the Big Orange players scoring 10 or more points.
Tennessee out-rebounded the Lady Eagles by a 72-31 margin and forced 25 turnovers on the night.
The Lady Vols had an impressive 68 points come from the bench.