Tennessee vs. Eastern New Mexico
Wednesday, October 30th, 2019 | 6:01pm CT
Knoxville, TN | Thompson-Boling Arena | SEC Network+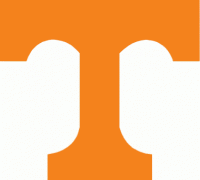 Knoxville, TN – The Tennessee Vols basketball team hits the hardwood for the first time in 2019-20 when it takes on Eastern New Mexico on Wednesday night at Thompson-Boling Arena for its lone exhibition matchup of the preseason. Tip-off is set for 6:00pm CT on SEC Network +.
Wednesday's game can streamed online through SEC Network+/WatchESPN. Visit espn.com/watch or download the WatchESPN app to view the game on a computer or mobile device. Roger Hoover (play-by-play), Vincent Yarbrough (analyst) and Casey Funderburg (reporter) will have the call.
Fans in Knoxville can hear Bob Kesling and Bert Bertelkamp's call of the game on WNML while this week's edition of Vol Calls will air on WIVK. Vol Network affiliates throughout the state will have the option to carry one of the two programs, but both are available to stream online through UTSports.com and the UT Gameday app.
The Vols are coming off one of the greatest season's in program history as UT tied the school record for wins, finishing 31-6 (15-3 SEC). National Coach of the Year Rick Barnes guided Tennessee to a school-record 19-game win streak and a perfect 18-0 record at Thompson-Boling Arena, with a program record tying three wins over teams with a top-five ranking. The Orange & White also spent the entire season ranked inside the top 10, including four weeks atop both major polls.
The 110th season of Tennessee Basketball officially begins next Tuesday, November 6th, when the Vols take on UNC Asheville (6:00pm CT on SEC Network +).
Layup Lines
Tennessee enters Wednesday's game with a 78-18 all-time record in exhibition contests, including a 61-10 mark on the U.S. mainland.
The 2019-20 campaign is Tennessee's 33rd season in Thompson-Boling Arena. UT owns a 385-129 record in 514 games at TBA (exhibition results do not count toward official wins totals).
Four Tennessee home games have already sold out: Memphis, Kentucky, Florida and Auburn.
With sales of 15,465 to date, UT's season-ticket sales this season are the third-most in program history and the most since 2008-09.
Last Season
Top Spot
The Vols spent four weeks atop the Associated Press Top 25 rankings. And for the first time in program history, Tennessee spent the entire season ranked among the top 10.
Eighth Sweet Sixteen
Tennessee advanced to last year's Sweet Sixteen with NCAA Tournament wins over Colgate and Iowa. It marked the eighth time UT reached the Round of 16 in its history, and the sixth since 2000.
Bringing In The Hardware
Grant Williams was a consensus first-team All-American and repeated as SEC Player of the Year. Admiral Schofield was a first-team All-SEC selection, and Jordan Bone garnered second-team honors. All three players were selected in June's NBA Draft. Rick Barnes earned a pair of National Coach of the Year honors, including the Werner Ladder Naismith College Coach of the Year Award.
A Win Would
Give the Volunteers a 9-0 record in exhibition games under head coach Rick Barnes.
Extend Tennessee's exhibition win streak to 20 games.
About Eastern New Mexico
Eastern New Mexico is a public university located in Portales, New Mexico founded in 1934, with an enrollment of 6,027.
Greyhounds head coach Tres Segler got his start in collegiate basketball as a student assistant with Rick Barnes' Texas program. From 2003-09, Segler served as a student manager, camp coordinator, weight room assistant and graduate assistant with the Longhorns.
Notable alumni of ENMU include current Oregon men's basketball coach Dana Altman. Altman was the former coach of current Tennessee guard Victor Bailey Jr. at Oregon.
Former longtime Kansas State football coach Bill Snyder also is an alumni of Eastern New Mexico, earning a master's degree in 1965.
ENMU competes in the Lone Star Conference. The conference headquarters are located in Richardson, Texas. The league has 18 member institutions located in Texas, Oklahoma and New Mexico.
ENMU has a longstanding tradition of wearing green around campus on Fridays, similar to the tradition of Big Orange Fridays at the University of Tennessee.
There is a time capsule buried on ENMU's campus that is set to be opened in 2035.
ENMU is New Mexico's largest regional comprehensive university and is the most recently founded state university in New Mexico.
The Greyhounds, following a solid 2018-19 campaign, return their leading scorer, junior Devin Pullum. The slashing guard was named to the All-Lone Star Conference second team after averaging 12.7 points per game, with all but three of his 27 appearances coming off the bench.
The Hounds, however, do lose significant production entering the new season as their second-, third- and fourth-leading scorers graduated this past May.
The Hounds took a big step forward last season, finishing better than .500 in conference play (10-8) for the first time since 2005-06 when they finished 9-3.
League Media Picks Vols Fifth; Turner Preseason All-SEC
In mid-October, a panel of league media picked Tennessee to finish fifth in the SEC regular-season race.
The media tabbed guard Lamonté Turner as a second-team preseason All-SEC selection. Turner also was one of nine players who received votes for SEC Player of the Year.
Vols Five Freshmen Average 6-8
Tennessee's five scholarship freshmen have an average height of 6-8.
Josiah-Jordan James is the shortest of the bunch at 6-6. The others, in ascending order, are Davonte Gaines (6-7), Olivier Nkamhoua (6-8), Drew Pember (6-9) and Uroš Plavšic (7-0).
Vol Fans Eager To Pack TBA
Four of Tennessee's home games this season sold out before the end of October: Memphis (December 14th), Kentucky (February 8th), Florida (February 29th) and Auburn (March 7th).
Last season, Tennessee had five sellouts.
The Vols and Lady Vols combined for a total attendance of 476,317 last season—the most of any school in the country.