Tennessee (19-9 | 9-6 SEC) at Auburn (10-16 | 4-11 SEC)
Sunday, March 1st, 21020 | 2:05pm CT (3:05pm ET)
Auburn, AL | Auburn Arena | TV: SEC Network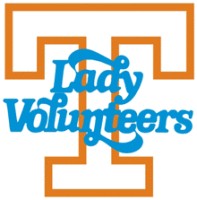 Auburn, AL – The Tennessee Lady Vols basketball team (19-9, 9-6 SEC) closes out the regular season on the road, taking on the Auburn Tigers (10-16, 4-11 SEC) in their Senior Day game on Sunday afternoon at Auburn Arena. Tip-off is slated for 2:05pm CT (3:05pm ET).
This will mark the first meeting of 2019-20 between the Lady Vols and AU, who stand tied for fifth and in 12th, respectively, in the SEC standings entering the final game of the regular season.
The Big Orange women have bounced back from the roughest part of their schedule to emerge victorious in their last two games and equal last season's final victory total.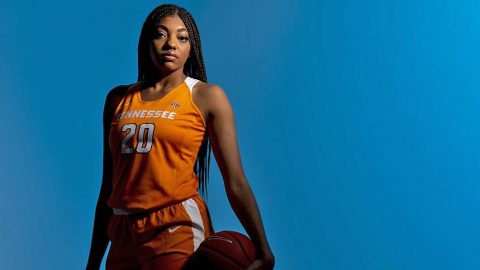 On Sunday, they'll try to post the program's 43rd 20-win season in the past 44 years and put themselves into more secure position for a 39th berth in the NCAA Tournament.
UT currently would receive the No. 7 seed for next week's conference tournament at the Bon Secours Wellness Arena in Greenville, SC, but there is a possibility to move up a spot. With a win, Tennessee would climb to 10-6 and move past the loser of the Arkansas (9-6) vs. LSU (9-6) game into the No. 6 seed and face the winner of the game between the No. 11 and No. 14 seeds. UT's first SEC Tournament game would be at approximately 7:30pm CT next Thursday in Greenville. A loss vs. Auburn, and the Lady Vols would remain the seven seed and face the No. 10 team at 5:00pm CT next Thursday.
Broadcast Information
Sunday's game will be televised as part of SEC Network whip-around coverage and streamed in its entirety online with Roy Philpott (PxP) and Brooke Weisbrod (Analyst) handling the call.
The contest also can be heard on Lady Vol Network radio stations and by audio stream, with Mickey Dearstone calling the action for the 21st season and Bobby Rader serving as the studio host.
A link to the live audio stream can be found on each game's Hoops Central page or the Lady Vol schedule on UTSports.com.
For a list of Lady Vol Network affiliates, please click on the Fans tab at the top of UTSports.com, select Vol Network and then click on Vol Network Affiliates in the black bar at the top of the page.
Air time for games on the Lady Vol Radio Network generally occurs 30 minutes prior to tip-off.
SECN+ games are online broadcasts and are available only on WatchESPN via computers, smartphones and tablets.
All of the games included in the ESPN package (ESPN, ESPN2, ESPNU) and the SEC Network will be available through WatchESPN, accessible online at WatchESPN.com, on smartphones and tablets via the WatchESPN app, and streamed on televisions through Amazon Fire TV, Apple TV, Chromecast, Roku, Xbox 360 or Xbox One to fans who receive their video subscription from an affiliated provider.
Connections Of Interest
Tennessee Lady Vols basketball head coach Kellie Harper spent two seasons working under Auburn legend Joe Ciampi, serving as an administrative assistant in 1999-2000 and moving up to assistant coach for the 2000-01 season, in which the Tigers advanced to the NCAA Second Round.
Kellie Harper's husband and assistant coach, Jon Harper, is a 1999 graduate of Auburn. He was a manager and later intern for Coach Ciampi from 1996-99.
Auburn head coach Terri Williams-Flournoy was an assistant coach from 2002-04 at (then) Southwest Missouri State. The school later changed its name to Missouri State.
Tennessee's Kellie Harper spent six years as the head coach at Missouri State before coming to Knoxville.
Jon Harper was her assistant at MSU all six years.
UT assistant Jennifer Sullivan was an assistant at Missouri State from 2013-18.
UT director of recruiting operations Jessica Jackson was an assistant coach and recruiting coordinator for Harper at Missouri State in 2018-19.
UT director of women's basketball sports performance Tyler Watson was Harper's strength and conditioning coach in 2018-19.
Auburn assistant La'Keshia Frett played at Georgia from 1993-97, while UT's Kellie (Jolly) Harper played at Tennessee from 1995-1999, allowing for a two-year overlap of their teams battling on the SEC hardwood.
Lee Taylor, Tennessee's women's basketball strength and conditioning coordinator from 2013-19, is in his first season in the same role at Auburn.
A Closer Look At Tennessee
The Tennessee Lady Vols' only losses this season are to nine teams that appear destined for NCAA Tournament bids. Seven of those were ranked, including four that were top-10 ranked teams, when UT played them.
While UT beat Notre Dame when the Irish carried a No. 15/14 ranking, the most appealing win on the résumé currently appears to be the home triumph over LSU on January 26th.
UT has a two-point loss to #16/18 Texas A&M, a four-point setback at #RV/RV LSU and a six-point loss to Texas among its "Ls".
In the February 25th edition of Bracketology, Charlie Creme has the Lady Vols listed as a No. 11 seed, playing sixth-seeded Princeton in the NCAA First Round in Iowa City, as part of the Dallas Regional. The winner would meet No. 3 Iowa or No. 14 Marist in the second round.
Road Leading Up To This
Tennessee has won its last two contests, defeating Vanderbilt (67-63) and Ole Miss (77-66) in back-to-back home games to improve to 19-9 overall and 9-6 in league play.
Despite its substantial personnel losses from a year ago, UT has managed to improve upon its 19-13/7-9 outcome of 2018-19.
The past two wins have been critical bounce-back contests after UT dropped five straight during a brutal stretch that included No. 1 South Carolina, No. 8 Mississippi State, LSU (receiving votes), No. 16 Texas A&M and No. 22 Arkansas in succession.
UT had won six straight SEC contests and stood at 7-1 before dropping those five consecutive contests.
Tennessee's Rennia Davis is averaging 18.1 ppg. in all games and 19.7 ppg. in SEC play, shooting 49.5 percent (109-220) from the field and 83.3 (45-54) percent at the charity stripe vs. league foes.
Sophomore
Rae Burrell
and freshman
Jordan Horston
join Davis as double-figure scorers in SEC play, contributing 11.0 and 10.2 per game.
Burrell has started the past six games after coming off the bench the previous 22. She is averaging 14.7 ppg. and 7.0 rpg. over her last six contests and 15.7 ppg. and 7.3 rpg. over her last three.
Horston has come off the bench and has produced 10.3 ppg. and 5.3 apg. the past three games.
Auburn's record belies its talent and play in the latter part of the season. In three of their last four games, the Tigers have beaten LSU, lost to No. 10 Mississippi State in overtime and scored 95 points in a road win at Missouri on Thursday night.
AU began SEC play 0-5 but is 4-6 since then, including a seven-point road loss at No. 15 Kentucky.
Where Do We Go From Here
The SEC Tournament is next. It will be held at Bon Secours Wellness Arena in downtown Greenville, SC, March 4th-8th.
Play begins on Wednesday, and Tennessee will see action on Thursday evening.
The SEC Network will broadcast all games from Wednesday through Friday, while ESPNU will carry Saturday's semifinal games and ESPN2 will televise the title game on Sunday.
This marks the second straight season, third time in four years and fourth time overall that Greenville as served as host.
Recapping Tennessee Lady Vols Last Game
The Tennessee Lady Vols prevailed over an upset-minded Ole Miss team on Thursday, taking a 77-66 win on Senior Night at Thompson-Boling Arena.
Junior Rennia Davis was Tennessee's (19-9, 9-6 SEC) high scorer, recording her 28th career double-double with 19 points and 11 rebounds. Freshman Tamari Key and sophomore Rae Burrell were also in double figures, with Key scoring a career high of 17 points and Burrell finishing with 14 in the final regular-season home game of the 2019-20 campaign.
Ole Miss (7-21, 0-15 SEC) was led by Deja Cage and Mimi Reid, who posted 22 and 21 points, respectively.
Notes From The Ole Miss Game
Senior Salute
Tennessee seniors Lou Brown and Kamera Harris were honored before the contest in their final regular-season appearance on The Summitt. Both will earn master's degrees in communication and information with emphasis in journalism and electronic media from UT.
Explosive First Half
The Tennessee Lady Vols strung together a 15-0 run in the first quarter against UM. It marked their fourth longest run of the season and the 19th time they have managed a run of 10 or more points.
Jessie…From Downtown
Jessie Rennie went two of three from behind the arc against Ole Miss, moving her season shooting percentage to .489. She is shooting at an even higher rate in SEC play, hitting .571 of her 3-point attempts. She went five of six from three-point range in two games against the Rebels this season.
Cashing In At The Line:
For the second time in three games, Tennessee shot 80 percent or better from the line, hitting 16 of 19 (.842) attempts against Ole Miss. The team previously hit eight of nine (.889) free throws against Arkansas.
Lou Taking Charge
Redshirt senior Lou Brown drew her 12th charge of the season against Ole Miss. That total leads the team and ties UT's total for the 2018-19 season.
Double-Double Davis
Rennia Davis recorded her 28th career double-double against UM with 19 points and 11 rebounds. She is now just one double-double away from tying Bashaara Graves for 10th all-time among Tennessee Lady Vols.
Tennessee-Auburn Series Notes
Tennessee Lady Vols basketball holds a 45-11 all-time record vs. Auburn, dating back to February 9th, 1980, and has won 29 of the past 32 games in the series.
The Lady Vols are 14-5 in games played at Auburn, 22-2 vs. the Tigers in games held in Knoxville, and 9-4 at neutral sites.
UT has won in 14 of its last 16 trips to The Plains after getting a "W" there on February 14th, 2019.
UT is 2-0 vs. AU in overtime games, winning extra-frame contests in Knoxville vs. the Tigers in 1996 and 2004.
Tennessee has limited Auburn to 66 points or fewer 12 of the last 14 times they've met and to 61 or less on nine of those occasions.
Tennessee and Auburn played for the 1989 NCAA Championship in Tacoma, WA, with the Lady Vols prevailing, 76-60.
Tennessee also beat the Tigers in regional finals in 1987 and 1991 en route to NCAA Final Fours they would end up winning.
UT and AU four times played for SEC Tourney titles from 1985 to 1990, with the Lady Vols winning three of those (1985, 1988, 1989).
Chamique Holdsclaw scored a career-high 39 points vs. the Tigers on February 14th, 1998, marking the sixth-highest point total in Lady Vol history.
AU coach Terri Williams-Flournoy beat UT and Pat Summitt while coaching Georgetown on November 27th, 2010, 69-58, at the Paradise Jam tourney in the U.S. Virgin Islands.
Kellie Harper is 1-2 all-time vs. Auburn and 1-1 vs. Terri Williams-Flournoy as a head coach.
She is 1-0 vs. Terri Williams-Flournoy while she has been at AU, beating the Tigers, 85-71, in Raleigh, NC, while coaching at NC State.
Harper's Wolfpack team fell to Coach Flo's Georgetown team in Washington, D.C., 67-66, on December 22nd, 2009.
Harper was 0-2 vs. Auburn, then coached by Nell Fortner, while at Western Carolina.
About the Auburn Tigers

AU returned three starters and eight letter winners from a year ago, when it finished 22-10 overall and 9-7 in league play to tie for sixth place.
The Tigers were picked to finish seventh by the media and eighth by the coaches in the preseason polls. Those projections are just behind UT.
Auburn is led by the trio of Unique Thompson (16.6 ppg., 11.6 rpg.), Daisa Alexander (13.6 ppg.) and Robyn Benton (10.5 ppg.).
Recapping Auburn's Last Game
Unique Thompson set the Auburn career record with her 41st double-double, three players finished with 20-plus points, and Auburn got its first road SEC win of the season with a 95-82 victory over Missouri Thursday night.
Auburn used a blistering third quarter, hitting its first 10 shots of the period, to pull ahead by as many as 18 points, and Missouri would get no closer than seven points the rest of the way. The Tigers' 34 points in the third quarter was a school record for a single period.
Tennessee Lady Vols Last Game Against Auburn
Freshman guard Zaay Green logged 19 of her career-high 25 points in the second half, powering Tennessee past Auburn, 73-62, at Thompson-Boling Arena on February 14th, 2019.
The triumph gave UT a season sweep of the Tigers (18-7, 6-6 SEC). The Big Orange (16-8, 5-6 SEC) had won at AU in the SEC opener on January 3rd, 78-69.
The Lady Vols recorded their third-straight home win, as the duo of senior Cheridene Green (16 points and 11 rebounds) and sophomore Rennia Davis (15 points and 10 rebounds) each tallied double-doubles on the evening.
Junior guard Daisa Alexander led Auburn with 22 points. Sophomore Unique Thompson paced the Tigers on the boards with a double-double of 12 points and 13 rebounds, while Janiah McKay also chipped in 12 points.
Tennessee Lady Vols Last Game At Auburn
The No. 10/10 Lady Vols (12-1, 1-0 SEC) shot a season-high 54 percent from the floor to claim their first SEC win of the season at Auburn (12-2, 0-1 SEC) on January 3rd, 2019, 78-69.
Senior Meme Jackson went five of eight from behind the arc and a perfect 6-of-6 from the line to lead Tennessee in scoring with 27 points. Sophomore Rennia Davis managed her fourth double-double of the season with 21 points and a career-high tying 14 rebounds. Zaay Green also found her way into double digits with 10 points.
The Tigers were led by Unique Thompson who posted 19 points and 12 rebounds. Crystal Primm was their second highest scorer with 16 points, while Daisa Alexander added 13.