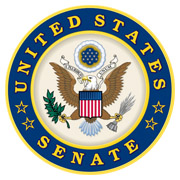 Washington, D.C. – This week, President Donald Trump appointed a congressional task force to provide counsel on the re-opening of America. Since the day COVID-19 Coronavirus reached our shores, President Donald Trump's resolve to defeat it has not wavered.
His administration has worked day and night to identify the most effective ways to keep the American people safe, from supplying health care workers with needed equipment to aiding small business owners through a volatile economic period.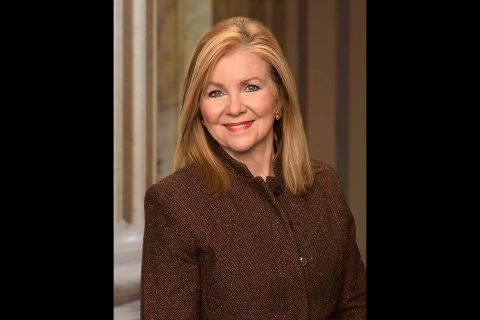 These efforts must be complemented by legislative action that will move us through and out of the pandemic.
Last month, I introduced bipartisan legislation to bring critical elements of our drug supply chain back to the United States.
When it became clear that our health care facilities would require as much space as possible to treat COVID-19 Coronavirus, I urged the Centers for Medicare and Medicaid Services to eliminate regulations and enable the widespread use of telemedicine for routine care. This week, I asked Secretary Esper to identify ways to help service members who may be struggling with their mental health during social distancing.
This pandemic is affecting Americans of all backgrounds, in every sector, and figuring out how we re-open our country requires a targeted approach. I am grateful that President Donald Trump has selected me to join that effort, and look forward to working with my colleagues to come up with a solution that serves the American people.
Supporting Small Businesses
Our top priority must be helping small businesses. It pains me that the Paycheck Protection Program, designed to support millions of small business owners and workers, has run out of funds. I supported the unanimous consent request from Senate Majority Leader Mitch McConnell (R-KY) to provide more funding for small businesses through the Paycheck Protection Program, but Senator Benjamin Cardin (D-MD) objected.
Now is not the time for partisan politics. We must work together in taking issues one at a time, and the single most important issue is getting small businesses the help they need.
Praying For Chattanooga
My heart broke when I woke up to news that yet another tornado struck our state. In Chattanooga, Representative Chuck Fleischmann, Hamilton County Mayor Jim Coppinger, and I stopped by the Salvation Army to thank first responders and volunteers for their hard work. I continue to pray for all those affected.
COVID-19 Coronavirus Resource Guide
Health Coverage
Tennessee Employers and Small Businesses
Our Tennessee Workforce
Our Tennessee Farmers
Our Health Care Workers
Federal Taxes and Rebate Checks
Competitive Federal Grants
Education
Living or Traveling Abroad
The Volunteer Spirit
You can access a downloadable version of this resource guide as well as an online version to send to coworkers, friends, and neighbors.
Coronavirus Resources
Marsha's Roundup
Tornado Recovery Updates, Resources
Stay In Touch
As a reminder, you can reach any of my six offices in Tennessee to share a concern or request assistance with a federal agency.
Be sure to follow my work on behalf of Tennesseans on social media:
Facebook: facebook.com/marshablackburn
Twitter: @MarshaBlackburn
Instagram: @MarshaBlackburn
My Best,

Marsha