Austin Peay Lady Govs vs. Eastern Kentucky
Monday, January 16th, 2012 | Tipoff: 5:15pm (CT)
Clarksville, TN | Arena: Winfield Dunn Center (7,257)

Clarksville, TN – Austin Peay and Eastern Kentucky will meet for the second time this season in a 5:15pm, Monday contest. The rematch will come just two weeks following the Lady Govs 66-63 victory in Richmond, January 2nd.
Both teams return to action following Saturday losses. Austin Peay dropped a 74-73 decision to Jacksonville State on a buzzer-beating game-winning shot. Eastern Kentucky fell 68-58 at Morehead State for its second OVC loss.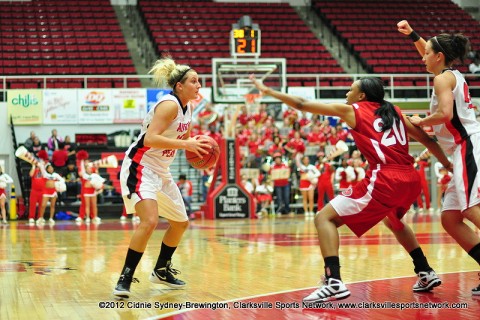 Austin Peay has found its shooting touch during OVC play, making 42.6 percent of its shots, including a 40.6 percent effort against Jacksonville State. The Lady Govs surrendered a 15-point second half lead against Jacksonville State, the largest lead it has surrendered in a loss this season.
After holding its two previous opponents under 70 points, APSU allowed JSU to score 74, losing for the third time in OVC play when doing so. Austin Peay tied a season high with 16 assists.
Austin Peay made a season-high 11 three-pointers, its most since the 2008-09 season when they made 10 against Morehead State.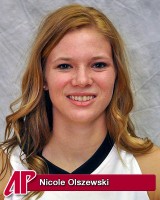 Hanley's career-high 32-point effort was her fifth consecutive 20-plus scoring effort and 10th this season. It was the first 30-point outing by a Lady Govs player since Ashley Herring scored 33 points against Eastern Illinois during the 2008-09 season.
Nicole Olszewski handed out a career-high seven assists while committing only three turnovers. The Gamecocks 52 rebounds were the most by an opponent this season. Jacksonville State won for only the second time in Clarksville.
About Eastern Kentucky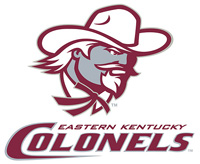 Eastern Kentucky suffered its second OVC loss in a 68-58 defeat at Morehead State, Saturday. The Lady Colonels only previous OVC loss came at the hands of Austin Peay. The Lady Colonels bench supplied most of the offensive output at Moreehad State, accounting for 33 of the team's 58 points as Carla Booth and Jade Barber each had 14 points.
Marie Carpenter leads EKU in scoring, averaging 13.3 points per game, but was held to two points from the free-throw line at Morehead State. Since December's start, EKU has followed a loss with two consecutive wins.
Daniels To Coach 100th OVC Outing, Monday
Austin Peay sixth-year head coach Carrie Daniels will coach her 100th career Ohio Valley Conference contest against Eastern Kentucky, Monday. She has a 47-52 all-time mark in OVC outings, but has led Austin Peay to three consecutive winning seasons, improving its win total by one each season, including last season's 12-6 mark.
Fast Break Points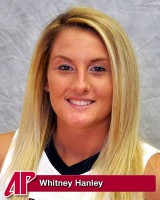 Austin Peay continues to search for the right starting five combination. The Lady Govs have used 11 different starting lineup combinations this season. Those 11 combinations are the most used by a Division I team this season, only Colorado State has put forth at least 10 different lineups this season.
Senior guard Whitney Hanley became the 14th Austin Peay women's basketball player to reach the 1,000-point plateau with her 21-point performance at Lipscomb, November 14th. Her 1,293 career points is ninth on the Lady Govs all-time scoring list and she needs 15 points to move into eighth on the list – a spot currently held by Elaine Swafford (1.307 pts, 1977-81).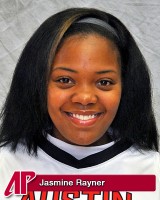 Hanley saw her school-record streak of consecutive made free throws stopped at 25 when she missed her first free throw at Tennessee State, December 29th. She made her final three attempts. She broke the record, previously held by Brooke Armistead (24 consecutive FTM), with a 4-of-4 effort against Alabama A&M, December 21st.
Senior forward Jasmine Rayner is working towards the 1,000 career point plateau – and now needs only three points to become the 15th Lady Govs player to reach the milestone.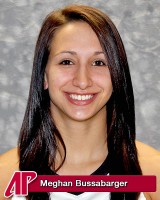 Austin Peay returns its four leading scorers from last season's team: Hanley (12.2 ppg), Rayner (10.5 ppg), junior forward Meghan Bussabarger (8.0 ppg) and sophomore guard Nicole Olszewski (8.0 ppg).
Hanley was named to the Preseason All-OVC team after receiving second-team All-OVC honors last season.
Austin Peay is 47-52 (.475) in regular-season OVC play under Daniels.
The Lady Govs are 23-23 (.500) in January under Daniels.
An Austin Peay Win Would
Make it 3-1 in 2012… move it to .500 in OVC play (3-3)… give a sweep of the regular-season series vs. Eastern Kentucky… make it 3-5 in home contests… improve Daniels' record to 69-108 overall, including a 48-52 record in OVC play… make the Lady Govs 421-579 overall since 1976-77.
An Austin Peay Loss Would
Be its second consecutive loss… drop it two games below .500 in OVC play (2-4)… be its sixth loss at the Dunn Center this season (2-6)… drop Daniels' record to 68-109 overall, including a 47-53 record in OVC play… make the Lady Govs 420-580 overall since 1976-77.
Last Time Out
Austin Peay Lady Govs vs. Jacksonville State
January 14th, 2012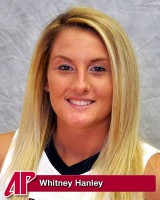 Clarksville, TN – Jacksonville State's Briana Morrow hit a three-pointer as time expired, handing Austin Peay a 74-73 Ohio Valley Conference loss, Saturday night, at the Dunn Center.
Austin Peay, which led by 13 points at halftime, saw senior Whitney Hanley score back-to-back baskets to give APSU a two-point, 71-69, lead with 34 seconds remaining. Jacksonville State got three looks at the basket on their ensuing possession, Danielle Vaughn converting on the third try to tie the game with eight seconds left.
Hanley again answered the call for the Lady Govs, driving down the right side of the lane and making an off-balance jumper to give APSU another two-point lead with 6.5 seconds remaining. Jacksonville State attempted to drive the length of the court, but got trapped in their offensive end and called timeout with 1.9 seconds remaining.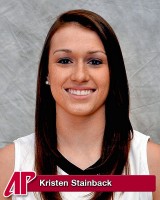 On the ensuing in-bounds play, Morrow started in the low post but moved up to the three-point line and received a pass with her back to the basket. She turned and faced the rim as she put the shot up and the shot found nothing but net as the horn sounded.
Austin Peay led by as much as 15 points – 42-27 with 18:54 left – in the second half. The Lady Govs held a 13-point, 53-40 advantage with 14:08 left on a Hanley three-pointer. However, Jacksonville State roared back with a 20-7 run over the next eight minutes, tying the game on a Candace Morton free throw.
The first half was a see-saw affair with the team's trading the lead six times. Austin Peay scored the half's final 13 points, including back-to-back three-pointers by Hanley and freshman Kristen Stainback, to take build a 37-24 halftime lead.
The Gamecocks' last second heroics wiped out a career-outing for Hanley who finished with a career-high 32 points on 12-of-21 shooting, including 5-of-11 from three-point range. It was the fifth-consecutive game – all in OVC play – she
has scored more than 20 points.
Jacksonville State won thanks to a tremendous rebounding performance that saw it post a 52-30 advantage on the glass. That effort translated into 24 second-chance points, including 16 in the second half.
Lady Govs Last Meeting With Eastern Kentucky
January 2nd, 2012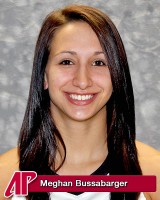 Richmond, KY – A strong start made all the difference as Austin Peay rang in the New Year with a 66-63 OVC victory against Eastern Kentucky, at McBrayer Arena.
Austin Peay exhibited its full court press early on in the contest and it clearly made a difference at both ends of the court. Offensively, the Lady Govs broke out to a seven point lead in the opening five minutes and led by as many as 13 points in the first period.
Defensively, Eastern Kentucky committed 13 turnovers in the opening period. Austin Peay made good use of the miscues, scoring 13 points to help its cause.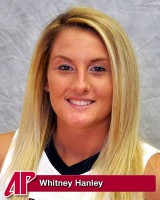 Eastern Kentucky made a charge in the second half, scoring 11 consecutive points to take a 46-42 lead with 13:11 remaining. Jade Barber four points and Cantelle Gray added five points to lead the charge. The Lady Colonels would build a seven-point advantage, 57-50, at the 7:49 mark on a Carrie Booth three-pointer.
But Austin Peay responded with its own 12-0 run over the next six minutes to regain the lead and build a five-point margin, 62-57, with 1:50 remaining. Whitney Hanley scored six points and Meghan Bussabarger chipped in four points to lead the push.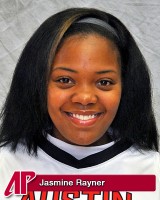 The two teams traded baskets over the final 1:30, Jasmine Rayner making a layup with 34 seconds left to give APSU a three-point lead. Eastern Kentucky got a layup on its next possession to get back within one. The Lady Colonels fouled Hanley in the backcourt with 12 seconds remaining and she made her two free throws to set the final score. Eastern Kentucky had one last opportunity but Booth's three pointer at the horn rimmed in and out.
Hanley recorded her third consecutive 20-point outing, finishing with 24 points and eight rebounds. Bussabarger added 17 points while Rayner finished with 12 points and six rebounds.
Marie Carpenter led Eastern Kentucky with 19 points while Barber added 13 points off the bench.
Haynes To Join APSU Athletics Hall Of Fame
Ashley Haynes, a Lady Govs alumnae who played from 2002-06 will become the ninth women's basketball player inducted into the Austin Peay Athletics Hall of Fame in a January 28th ceremony. She will join the following list of Lady Govs alumnae:
Stella Schnupp (1978)
Joanne Arnold-Tribue (1988)
Shandra Maxwell-Chambers (1998)
Andrea Miller (2003)
Amanda Behrenbrinker-Sloan (2005)
Brooke Armistead (2009)
Gerlonda Hardin (2010)
Paige Smith (2011)
Carrie Daniels Show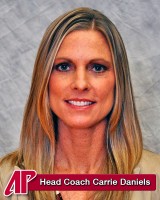 The Carrie Daniels Show airs at 6:00pm, each Wednesday, live from Edwards Steakhouse on Franklin Street in downtown Clarksville.
Hosted by Brian Rives for the fourth consecutive season, the show will air live on WVRY 105.1 FM and be simulcast over the internet at www.LetsGoPeay.com.
Next Game
Austin Peay Lady Govs Meet OVC Co-Leader Eastern Illinois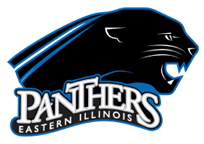 Austin Peay will begin a difficult two-game trek through Illinois with a 4:00pm, Saturday contest at league-leading Eastern Illinois. The Lady Govs own a 9-7 record in Charleston, IL but have lost in their last four trips, each by a double-digit margin.
Eastern Illinois has won three of the last five meetings (and nine of the last 13) in the series – but Austin Peay's two wins both came in the OVC Tournament, including a 78-72 decision in last season's tourney.