Written by Whitney Clavin
NASA's Jet Propulsion Laboratory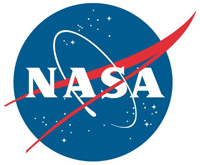 Pasadena, CA – NASA's WISE mission has released a new and improved atlas and catalog brimming with data on three-quarters of a billion objects detected during two full scans of the sky.

WISE, which stands for Wide-field Infrared Survey Explorer, scanned the entire sky in infrared light in 2010, snapping a dozen pictures of every star and galaxy. By October of that year, the spacecraft ran out of the coolant needed to chill some of its heat-seeking detectors. NASA then decided to fund a second scan of the sky to look for asteroids and comets, in a project called NEOWISE.

But the images from that second sky scan were designed to catch moving asteroids, not stars and galaxies.

Now NASA has funded a project called AllWISE to stack up all the WISE images, including those from the second sky scan, thereby doubling exposure times and making new stars and galaxies visible.

"By stacking up the data, we have created a monster database with dozens of individual measurements on every one of the infrared sources we detect," said Ned Wright of UCLA, the principal investigator of WISE.

One new feature of the enhanced WISE images is the ability to search for nearby stars, especially cooler ones that only show up in infrared light. Objects that are closer to us will appear to move across the sky over time in relation to background stars.

This is the same reason why the planets march across our night skies while the stars seem to stay still. With the new atlas, astronomers can look at images of the sky taken six months apart; if something jumps across the images, then it must be located nearby and could be a never-before-seen neighbor.

The new catalog will also help with studies of distant galaxies, bringing those that were invisible to us before out of hiding.

"The extra depth of AllWISE lets us see galaxies so distant that their light was emitted in the first half of the history of the universe," said Peter Eisenhardt, the WISE project scientist at NASA's Jet Propulsion Laboratory, Pasadena, CA.

In addition to AllWISE, NASA decided to wake up the WISE spacecraft again to search for more asteroids, see: NASA Spacecraft Reactivated to Hunt for Asteroids.

The technical details for accessing the AllWISE data are online.

NASA's Jet Propulsion Laboratory, Pasadena, CA, manages and operates the newly activated NEOWISE mission for NASA's Science Mission Directorate. The WISE mission was selected competitively under NASA's Explorers Program managed by the agency's Goddard Space Flight Center in Greenbelt, MD.

The science instrument was built by the Space Dynamics Laboratory in Logan, Utah. The spacecraft was built by Ball Aerospace & Technologies Corp. in Boulder, CO. Science operations and data processing take place at the Infrared Processing and Analysis Center at the California Institute of Technology in Pasadena. Caltech manages JPL for NASA.

More information is online at http://www.nasa.gov/wise and http://wise.astro.ucla.edu and http://www.jpl.nasa.gov/wise .



Sections
News
Topics
Asteroids, Astronomers, Ball Aerospace and Technologies Corp., Boulder CO, California Institute of Technology in Pasadena, Comets, Galaxy, Greenbelt MD, Infrared Light, NASA, NASA's Goddard Space Flight Center, NASA's Jet Propulsion Laboratory, NASA's Science Mission Directorate, NASA's Wide-field Infrared Survey Explorer, National Aeronautics and Space Administration, NEOWISE, Pasadena CA, Star, UCLA, Whitney Clavin, WISE