Tennessee (16-11, 7-7 SEC) vs. Alabama (14-13, 3-11 SEC)
Thursday, February 25th, 2016 | 7:31pm CT/8:31pm ET
Tuscaloosa, AL | Foster Auditorium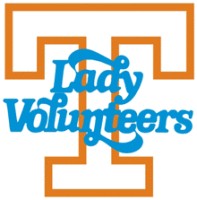 Knoxville, TN –  The Tennessee Lady Vols (16-11, 7-7 SEC) will play their final road game of the season as they look to sweep Alabama (14-13, 3-11 SEC) . Tipoff is slated for 7:30pm CT/8:30pm ET at Foster Auditorium and the game will be available on SEC Network + (Online) and WatchESPN.
Additionally the game will also be a part of SEC Network's Whip-Around coverage. The multi-game TV coverage will alternate between the seven games being played, 7:00pm-11:00pm ET.
Every SEC women's team is featured in the television presentation. SEC Now will recap the events with highlights at 11:00pm, as well as news and information from the day.
Under
Holly Warlick
, Tennessee is 31-17 in road games, 61-9 at home and 10-5 at neutral sites for a total of 102-31.
The Big Orange fell out of the AP Poll this week (February 22nd), ending an incredible streak of 565 weeks in the top 25 that dated back to February 10th, 1985. History shows that the Lady Vols appeared in the second week of the AP Poll in 1976-77, fell out and came back during 1981-82 and did the same in 1984-85 before embarking on the long streak.
UT dropped out of the USA TODAY Coaches Poll on February 9th for the first time since the final poll of 2008-09 and for only the second time ever. They have not returned this season.
The Big Orange women are 567-56 (.910) in all home games, beginning with the 1974-75 season. Tennessee is 414-32 (.928) all-time in Thompson-Boling Arena (1987-88 to present).
About the Tennessee Lady Vols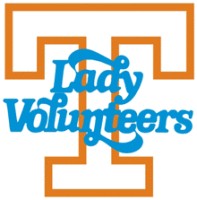 Thursday night's contest in Tuscaloosa will be Tennessee's final regular season road game of the 2015-16 campaign. UT is 4-7 on the road this season, including 2-5 in SEC games.
The Lady Vols are coming off a devastating 57-56 loss to LSU in Baton Rouge on Sunday. It marked Tennessee's fourth heartbreaking setback in its last five road games, after losing 64-63 at Kentucky, 65-63 in overtime at Mississippi State, and 76-71 in overtime at Texas A&M. Against the Lady Tigers on Sunday, UT overcame a second-quarter deficit of 14 points and a lead of 10 at the half by the hosts.
After taking the lead by two in the third quarter, Tennessee fell behind by as many as six in the final stanza. The Lady Vols then regained the lead by three and held that advantage with 10 seconds to go before succumbing in regulation with two free throws by LSU with 3.4 seconds remaining.
Redshirt sophomore Diamond DeShields led all scorers with 19 points, eclipsing the 1,000-point mark in her career with a three-pointer on the first shot attempt of the third quarter. DeShields continues to lead UT at 13.6 points per game this season as a reserve.
Tennessee is led in rebounding by Mercedes Russell and Bashaara Graves at 8.4 and 8.3 per game, respectively. Bashaara Graves and Mercedes Russell also score in double figures at 10.3 and 10.2 per game.
Tennessee reported in with its 11th different starting five of the season on Sunday at LSU, with
Bashaara Graves
,
Jaime Nared
,
Nia Moore
,
Te'a Cooper
and
Andraya Carter
checking in for the opening tip.
The Lady Vols have played a brutal slate this season, facing what the NCAA ranks as the No. 1 toughest strength of schedule in the nation. Tennessee is 24th in the NCAA's February 23rd RPI.
Holly Warlick is in her fourth season as Tennessee's head coach, and she possesses an impressive 102-31 record during that time. She is only the 17th women's basketball coach to reach 100 wins in her first four seasons at the NCAA Division I level.
Looking Ahead
After facing Alabama, Tennessee will return home and play its regular-season finale in Knoxville on Sunday at 1:00pm ET/12:00pm CT on ESPN2. Georgia will be UT's guest on Senior Day, as Tennessee honors Bashaara Graves, Jasmine Jones and Nia Moore in their final regular season appearances at Thompson-Boling Arena.
About the Alabama Crimson Tide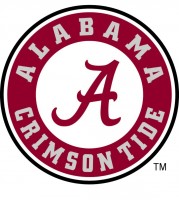 The Crimson Tide fell to 14-13, 3-11 in the SEC, on Monday night with a 66-46 loss to #3/2 South Carolina in Tuscaloosa. Shaquera Wade scored 11 points to pace Alabama, which trailed 14-6 after one and 32 to 22 at the half.
Bama began the season 6-0 and improved to 9-1 and 12-2 before losing 11 of its last 13 games. The Tide's three SEC wins have been at home vs. LSU, Georgia and Ole Miss.
Alabama features a very youthful team, with only two seniors and two juniors on the roster.
Forward Nikki Hegstetter is the only senior starter and usually joins three sophomores and a freshman for the opening tip. She is UA's leading rebounder at 6.5 per contest. Sophomore guard Hannah Cook is the Crimson Tide's leading scorer and second-leading rebounder at 12.4 points and 5.6 rebounds, respectively. Sophomore guard Meoshonti Knight is the only other player averaging in double figures, putting up 10.1 per contest.
Last year's star player, 6-0 junior forward Ashley Williams (13.7 ppg., 6.1 rpg.), is out for the season due to medical reasons.
Alabama is led by veteran head coach Kristy Curry, who is 41-48 at Bama in her third year and 350-197 overall in her 17th season.
The Series vs. Alabama
Tennessee holds a 49-2 all-time record vs. Alabama, dating back to January 22nd, 1977. Tennessee has won 42 consecutive games over the Crimson Tide. The last Alabama win was on March 3rd, 1984, at the SEC Tournament in Athens, GA, by a score of 85-66.
Against the Tide, the Lady Vols have never lost in Knoxville (22 consecutive wins) or Tuscaloosa (18 consecutive wins).
Bama's two victories both came in the SEC Tournament. In 1981, the Tide knocked off #10-ranked Tennessee, 77-71. In 1984, #17 Alabama upset #10 UT, 85-66.
Only one game in the last 21 vs. Alabama has the margin of victory by Tennessee been less than 10 points, with that taking place on February 18th, 2010, when UT prevailed in Tuscaloosa by seven, 74-67.
Two seasons ago in Tuscaloosa, an upset-minded Crimson Tide squad led by 15 in the first half before UT rebounded for a 64-54 win. UT went from 15 down in the first half to up 16 in the second half in that game for a 31-point turnaround before winning by 10.
Tennessee is making a return trip to Alabama after defeating Alabama, 70-42, on February 25th in the Lady Vols' last road trip of the regular season. Bama's point total in that contest was the second-lowest it has tallied in the series behind a 36-point output on January 3rd, 2007.
Second-Longest League Streak
Tennessee's 42-game winning streak over Alabama ranks as the second-longest active NCAA Division I in-conference winning streak in the nation. It had been No. 3 until Coastal Carolina ended a 45-game Liberty spree on February 20th, 2016.
Stanford's 60-game streak vs. Washington State ranks No. 1.
Crimson Ties
Tennessee redshirt junior forward Jasmine Jones is the daughter of former Alabama standout Latrish Jones. UT announced this week that Jones' hoops career had ended due to injury. She earned her diploma in 3 1/2 years, though, graduating in December with a degree in sociology.
The elder Jones played for the Crimson Tide from 1996-99. The younger Jones has said her mom didn't have a problem cheering for her daughter, but she doesn't wear orange on game days.
UT Vice Chancellor/Director of Athletics Dave Hart is a 1971 Alabama graduate and played basketball for the Crimson Tide.
Broadcast Information
TV | SECN+ & SEC Network Whip
Play by Play: Tom Hart
Analyst: Steffi Sorensen
---
Radio | Lady Vol Network
Play by Play: Mickey Dearstone
---
Online/Mobile
www.UTsports.com
Free audio stream only
www.WatchESPN.com
Free video stream to registered cable subscribers