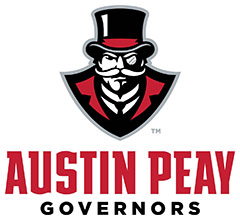 Brentwood, TN – Austin Peay State University (APSU) student-athletes accounted for 103 of a record 1,335 student-athletes named to the 2015-16 Ohio Valley Conference Commissioner's Honor Roll, announced Wednesday by the conference office.
"Academic success is part of our department's responsibility and a mission for our student-athletes," said Austin Peay athletics director Ryan Ivey. "Similar to a successful on-field performance, what you do in the classroom comes down to how hard you're willing to work; the sacrifice and dedication these student-athletes put in to have success on and off the field is second to none."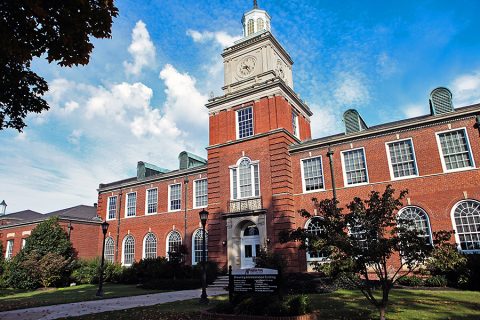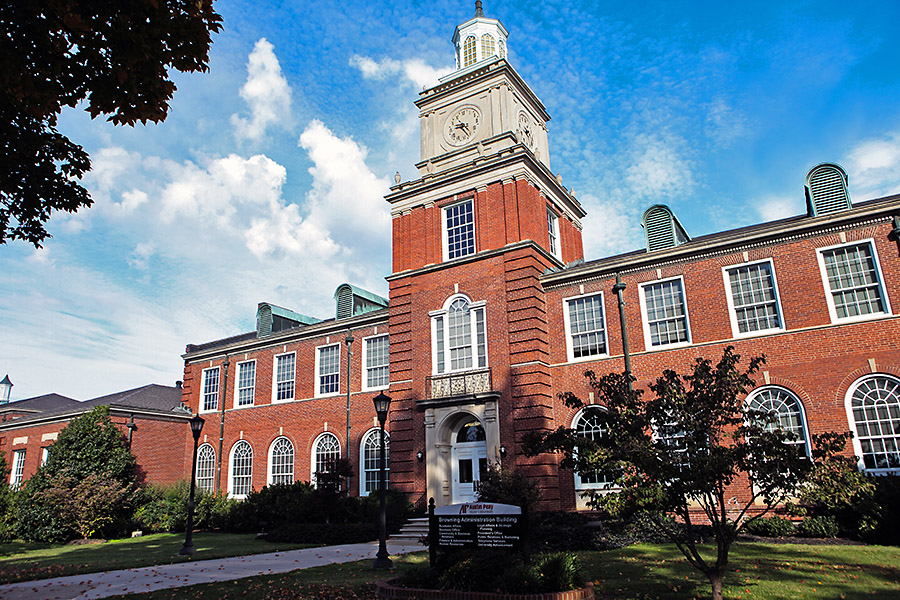 The OVC Commissioner's Honor Roll recognizes those student-athletes that achieve at least a 3.25 grade-point average for the entire academic year, been eligible and used a season of competition while participating in their chosen NCAA-sponsored sport.
More than 10,500 student-athletes have been recognized on the OVC Commissioner's Honor Roll during the past 10 years.
"We are immensely proud of these students because they have not only achieved on the playing field but also in the classroom," said OVC Commissioner Beth DeBauche. "These students have demonstrated a sense of balance already in their lives which is important to life-long success. From the League perspective we are proud because we have had continual growth in the number of honorees which demonstrates the Conference's sustaining commitment to the broader student-athlete experience."
The OVC will announce Academic Medal of Honor recipients, Thursday, and team and overall Academic Achievement Awards Friday.
2015-16 OVC Commissioner's Honor Roll: Austin Peay
Baseball (8)
Gunnar Scholato
Savanna Oliver
Cayce Bredlau
Ethan Self
Mel Pavel
Jared Carkuff
Ryan Sinkler
Kendall Vedder
Jordan Harmon
Wesley Thomas
Men's Tennis (4)
Shane Lantigua
Evan Toby
Evan Borowski
Zach Neff
Men's Golf (2)
Aleh Drobysh
Josh Rye
Chris Baker
Manuel Montenegro
Clayton Smithson
Erik Hedberg
Chad Woodham
Josh Wilson
Women's Golf (5)
Women's Tennis (4)
Women's Basketball (9)
Amber Bosworth
Brittney Covington
Falon Baker
Jessica Cathey
Isabela Jovanovic
Tearra Banks
Ashton Goodley
Claudia Yanes Garcia
Tiasha Gray
Taylor Goodley
Lidia Yanes Garcia
Lauren Maki
AnnaMichelle Moore
Track and Field (19)
Symantha Norton
Women's Soccer (16)
Savannah Amato
Shelby Olszewski*
Brianna Avitabile
Savannah Ayers
Beth Rates
Amber Bateman
Sarah Carpenter*
Madison Rich
Kate Carney
Mallory Crawford
April Rivers
Katie Costantino
Alexis Eldridge*
Men's Cross Country (3)
Ann Peyton Diffenbaugh
Nia Gibbs-Francis
Marshall McReynolds
McKenzie Dixon
Dascha Hix
Martin Rejman
Sophia Fabbro
Breigh Jones
Elijah Wilson
Nikki Filippone
Chancis Jones
Women's Cross Country (7)
Isabel Holmes
Unjala Lester*
Sarah Carpenter
Mary Ruth Locastro
Demi Nicolozakes
Alexis Eldridge*
Shelby Olszewski*
LaMontra Robinson
Jessica Gray
Kirstin Robertson
Gretchen Rosch
Unjala Lester*
Courtney Sheppard
Keyondria Ross
Natalie Norville
Jennifer Smith
Kymmalett Ross
Hanna Wise*
Caroline Wistrom
Sonja White
Sarah-Emily Woodward*
Nicole Wojcik
Hanna Wise*
Football (13)
Softball (11)
Ashleigh Woods
Darrien Boone
Kacy Acree
Sarah-Emily Woodward*
Max Ewoldt
Natalie Ayala
Volleyball (7)
Zeandre Floyd
Courtney Brower
April Adams
Benedict Louis
Breanna Dickson
Kelly Ferguson
Tyler Miles
Chandler Groves
Cecily Gable
Adam Noble
Alexis Hill
Aubrey Marsellis
Roderick Owens
Carly Mattson
Samantha Strother
Ryan Rockensuess
Heather Norris
Kristen Stucker
Kaylee Taff
* – Member of honor roll in two different sports, only counted once in final total.