#7 Tennessee at #18/24 Standford
Thursday, December 21st, 2017 | 8:00pm CT
Stanford, CA | Maples Pavilion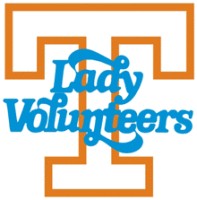 Stanford, CA – No. 7/7 Tennessee (11-0) is in the midst of an eight-day West Coast trip, concluding it on Thursday evening vs. No. 18/24 Stanford (6-5) at Maples Pavilion. Tip time is 6:00pm PT (8:00pm CT).
UT will be looking to snap a five-game venue losing streak at Maples, last winning on Stanford's home court on December 4th, 2005. The Lady Vols will be aiming to go 12-0 for only the fifth occasion in school history and for the first time during the Holly Warlick era.
The last time Tennessee began a season 12-0, the Lady Vols extended the streak to 18 games before finally falling during the 2005-06 season en route to a 31-5 overall record. Incidentally, that was the last time UT beat the Cardinal in Maples.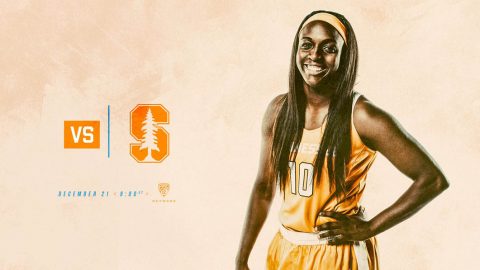 Tennessee enters on the heels of a 90-61 victory at Long Beach State on Sunday afternoon. The game was UT's first true road contest of the season, with the only other games away from Knoxville coming at the Cancun Challenge on November 23rd-25th.
Stanford stands 6-5 after beating UNLV, 74-33, on December 16th and then unexpectedly dropping a 71-64 home decision to Western Illinois on Monday night. The Cardinal, which has played a tough non-conference schedule, previously lost at Ohio State, vs. UConn (in Columbus, Ohio), vs. Ohio State (in Las Vegas) and at Baylor.
Lady Vol reserve Kasiyahna Kushkituah and Cardinal back-up Maya Dodson were teammates at St. Francis High School in Alpharetta, GA, helping that suburban Atlanta program to two state titles.
Broadcast Information
Krista Blunk (play-by-play) and Mary Murphy (analyst) will describe the action for the Tennessee-Stanford television broadcast on the Pac-12 Networks.
Mickey Dearstone is handling the call for IMG College/Lady Vol Network radio/online broadcasts for the 19th season. A link to the live audio stream can be found on each game's Hoops Central page or the Lady Vol schedule on UTSports.com.
Air time for games on the Lady Vol Radio Network generally occurs 30 minutes prior to tip-off.
Coming Up On The Schedule
The Lady Vols will head off for a brief winter break following this contest, catching their breath before embarking on their Southeastern Conference slate.
Tennessee will conclude a three-game string of road games at Kentucky on December 31st (Noon, Rupp Arena, SEC Network), opening league play against the Wildcats.
The Lady Vols will be back in action at home on January 4th, as Auburn comes to town for UT's first game of 2018 and the second contest of the SEC schedule. Tip time is 7:00pm, and the game can be seen on SEC+ (WatchESPN).
Tennessee Reset
At 11-0, the Lady Vols are in the midst of their longest winning streak since reeling off 25 in a row from December 18th, 2010 to March 28th, 2011.
On December 10th, UT got its biggest home win since beating (then) No. 3/2 Stanford on December 19th, 2010, as the Lady Vols outlasted No. 2/4 Texas, 82-75.
For that signature win, Tennessee was chosen NCAA Team of the Week. while senior forward Jaime Nared was named the U.S. Basketball Writers Association Ann Meyers Drysdale National Player of the Week, the SEC Player of the Week and the College Sports Madness National and SEC Player of the Week.
The Big Orange women have won nine of 11 games by double-digit margins, including by 43 vs. Central Arkansas and 53 vs. Alabama State, 62 vs. Troy and 29 vs. Long Beach State in four of their last five games.
They've scored 100 or more points three times in a season for the first time since doing so in 2010-11. UT hasn't had more than three 100+ games in a campaign since hitting that mark four times in 2000-01. The Big Orange record for 100-point efforts in a year is seven in 1987-88.
Holly Warlick has started the same five players every game thus far. That quintet includes Jaime Nared and Rennia Davis at the forward positions, Mercedes Russell at center and Evina Westbrook and Meme Jackson at guard.
UT has four players averaging double figures in scoring, including seniors Jaime Nared (17.0) and Mercedes Russell (16.9), and freshmen Anastasia Hayes (12.4) and Rennia Davis (12.3).
Russell has led Tennessee in scoring five times, while Nared has done so four times, Hayes twice, and Davis and Meme Jackson once each.
Russell has scored in double figures in every game, while Hayes and Nared have done so nine times and Davis has hit 10 or more in seven games.
Holly Warlick's squad has led at the half of all 11 games, including a double-digit margin in eight of those.
Tennessee has outscored its opponents in the points-in-the-paint category in 10 of 11 games, averaging a 45.3 to 28.7 difference.
The Lady Vols bested their foes in second chance points nine times and tied another time. UT averages 17.3 second chance points, while its opponents tally 10.4.
UT had an 18-0 fast break points edge vs. Long Beach State, improving the team's season advantage to 15.7 to 7.7 per game.
Tennessee has allowed only one opponent this season to shoot better than 38 percent (Marquette, .437, fourth game).
You Can Call UT A Basketball School
Tennessee is one of only seven schools to currently have its men's and women's basketball programs ranked in the AP 25, with the Lady Vols at No. 7 and the Vols at No. 21.
Other schools and their women's/men's rankings include: Villanova (20/1) Duke (14/4), Texas A&M (19/8), West Virginia (9/10), Baylor (6/18) and Florida State (13/24).
Streak Busters
Tennessee has put an end to some negative streaks this season and last season, as the Lady Vols continue to elevate themselves back into the national conversation.
The Lady Vols ended a three-game skid vs. Texas this season with a home victory over the No. 2/4 ranked Longhorns.
Last season, UT ended a six-game losing streak in the Notre Dame series, defeating the #6/6 Fighting Irish in Knoxville.
The Lady Vols ended two more bad jags a year ago, ending three-game dry spells vs. #3/2 Mississippi and #4/4 South Carolina, both on the road.
While Tennessee has been able to solve Stanford in Knoxville during the Cardinal's last two trips, the Lady Vols would like to put an end to a five-game string of misery at Maples Pavilion. UT hasn't won at Stanford since December 4th, 2005, a 74-67 triumph for (then) No. 2/1 UT over #12/11 Stanford.
What Have You Done Lately?
Meme Jackson has scored in double figures in four of her past five games and is averaging 13.0 ppg. and 6.2 rpg. during that span. She had a career-best five three-pointers vs. Long Beach State. Jackson had only three other double-figure efforts in her career prior to the recent spree.
Evina Westbrook has averaged 12.0 ppg. and 6.0 apg. over the past four games. She only scored in double figures in one game prior to that stretch.
Mercedes Russell has three double-doubles in her last three games.
Jaime Nared has scored 23 or more points in two of her last three contests.
After nailing a pair of treys vs. Long Beach State, Kortney Dunbar has made 12 three-pointers on the season, already surpassing last year's total of 11 and approaching her freshman year total of 14.
Cheridene Green has come off the bench to grab five or more rebounds in the last six games.
Reserve guard Anastasia Hayes has made six fields in two of her last three games and has scored in double figures in nine of 11 contests this year.
The Last Time Out (UT 90, LBSU 61)
Junior Meme Jackson hit a career-high five three-pointers, and seniors Mercedes Russell and Jaime Nared each posted their fifth double-doubles of the season, propelling No. 7/7 Tennessee to a 90-61 win over Long Beach State (2-8) at Walter Pavilion on Sunday afternoon.
With the win, the Lady Vols improved to 11-0 for the first time since 2005-06. That season, UT won its first 18 contests before suffering a loss.
Russell finished with 14 points and 11 rebounds to log her 35th career double-double, tying her with Mary Ostrowski for fourth on UT's all-time list. Nared, meanwhile, contributed 11 points and 11 rebounds.
On the strength of a 5-for-9 day beyond the arc, Jackson tossed in 15 points, tying freshman Anastasia Hayes as UT's high scorer. Freshman Evina Westbrook chipped in 14 to give Tennessee five players in double digits. She also added seven assists.
Jackson started the game with a hot hand, going 4-of-5 from behind the arc to help propel Tennessee to a 27-16 lead by the end of the first quarter. The Lady Vols connected on six of 11 three-point attempts in the period, with Westbrook and freshman Rennia Davis adding to the long-range bonanza. Davis also had six rebounds in the opening 10 minutes and finished with 10 for the game.
The Series vs. Stanford
This is the 35th all-time meeting between these programs, and the Lady Vols own a 24-10 record vs. the Cardinal in a series that dates back to December 18th, 1988.
This will mark the 33rd time these teams have played when both schools were ranked in the top 25, and there have been 14 occasions when both programs were ranked in the top five of either the AP or coaches polls.
Tennessee is 13-2 in Knoxville vs. Stanford, 6-0 at neutral sites and 5-8 at Maples Pavilion.
One of those neutral site wins for Tennessee, came in the Lady Vols' run to NCAA Championship trophy number eight, when the Lady Vols defeated Stanford, 64-48, on April 8th, 2008, in Tampa, FL
The programs have combined for 10 National Championships (UT 8, SU 2), 31 NCAA Final Fours (UT 18, SU 13) and 2,372 victories (UT 1,330, SU 1,042)
Tennessee won 11 games in a row over their West Coast foes from 1997-2006.
Tennessee has won two of the last three games in the series (both in Knoxville), but Stanford has won the last five tilts at Maples Pavilion and owns a 6-5 record against the Lady Vols since SU ended the 11-game streak.
The Lady Vols have not scored above 60 points in four of their last five games vs. the Cardinal.
UT and SU have needed overtime to settle scores in six contests, with the club from Rocky Top holding a 4-2 record. Tennessee is 2-0 in OT games played in Knoxville.
UT is 67-19 vs. the Pac-12 Conference, with a win at home over Stanford last season.
Last Meeting Between UT & Stanford
The Lady Vols picked up their first top-10 win of the season, as they defeated No. 10 Stanford, 59-51, at Thompson-Boling Arena on December 18th, 2016.
With 9,137 people in attendance, head coach Holly Warlick earned the 1,000th win of her coaching career. The Lady Vols improved to 24-10 all -time against Stanford and 13-2 when playing at home.
Tennessee (6-4) played stellar defense in the game, forcing 18 turnovers, getting nine steals, blocking five shots and grabbing 27 defensive boards to avoid second chances by the Cardinal (8-2).
Senior Jordan Reynolds was huge for the Lady Vols, scoring a season-high 14 points with three assists, two rebounds, two steals and a block. Redshirt junior Diamond DeShields had a game-high 15 points to go along with seven rebounds, three assists, three blocks and two steals.
Redshirt junior Mercedes Russell posted her sixth double-double of the season and 17th of her career with 11 points and 13 rebounds.
Defense was the story in the first quarter, as the Lady Vols struggled to get shots to fall to begin the period. After falling behind 15-4 with 4:40 remaining, UT came alive and went on a 7-2 run to end the frame while holding Stanford to 1-of-8 shooting. Reynolds had six points in quarter to fuel the offense.
Tennessee's defensive momentum continued into the second stanza, with UT holding the Cardinal to 12 points on 5-of-14 shooting and also holding Stanford scoreless for more than four minutes. DeShields netted eight points in the quarter to go along with an assist, a block, a rebound and a steal. The two teams went to halftime tied, 29-29.
During the third period, the Lady Vols held Stanford to only nine points and pulled out to a 45-38 lead going into the final stanza. UT ended the quarter on an 8-0 run.
Tennessee's defense held off a comeback by the Cardinal in the fourth quarter, limiting Stanford to 2-of-9 shooting to end the game. In the win, UT's defense held Stanford to a season-low 51 points.
Stanford Reset
Stanford comes into the game having lost two of its last three games and three of its last five.
The Cardinal only had leading scorer Brittany McPhee (16.2 ppg.) two games before an injury sidelined her. The guard has not played since then.
Guard DiJonai Carrington (11.7 ppg., started 7 of 9 games) missed the past two games, adding to Stanford's woes.
Alanna Smith is the Cardinal's active leading scorer and rebounder at 15.0 ppg. and 8.5 rpg., and she has blocked 20 shots.
Smith had a double-double of 18 points and 15 rebounds in Stanford's 71-64 home loss to Western Illiinois on Monday night.
Stanford returned 10 letterwinners and two starters from last season's 32-6 squad that finished second in the Pac-12 and reached the Final Four.
Head coach Tara VanDerveer reached 1,000 career victories last season in the game vs. USC on February 3rd.
VanDerveer already is a member of the Naismith Memorial Basketball Hall of Fame (2011) and the Women's Basketball Hall of Fame (2002).
With the exception of Western Illinois, all of Stanford's losses came to teams ranked among the top 12 teams in the AP poll (UConn, No. 1; Baylor, No. 6; Ohio State x 2; No. 12)
SU Last Time Out (WIU 71, SU 64)
Emily Clemens scored 15 of her season-high 26 points in the second half and Taylor Higginbotham had 17 points and 10 rebounds to help the Western Illinois upset No. 18 Stanford 71-64 on Monday night for its first win over a ranked team.
Olivia Braun and Morgan Blumer scored 12 points apiece for Western Illinois (10-2), which has won five in a row.
Braun hit a 3-pointer and Clemens made a layup to give the Leathernecks the lead, 55-52, for good midway through the fourth quarter. Kiana Williams hit a three to pull Stanford (6-5) within three points with 1:31 to play, but Higginbotham made two free throws before Braun converted a 3-point play to make it 66-58 with 49 seconds left. Western Illinois made 5-of-6 free throws from there to seal it.
Alanna Smith had 18 points and 15 rebounds and Williams scored 17 points for Stanford. Kaylee Johnson grabbed 18 rebounds for the Cardinal, which outrebounded WIU 57-46, including 24-14 on the offensive glass. But despite being undersized, Western Illinois dominated offensively on the block, outscoring Stanford 34-26 in the paint. The Leathernecks also had a 23-8 edge in points off turnovers.