Written by Mari-Alice Jasper
Fort Campbell Public Affairs Office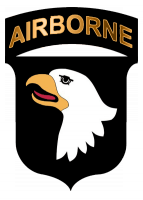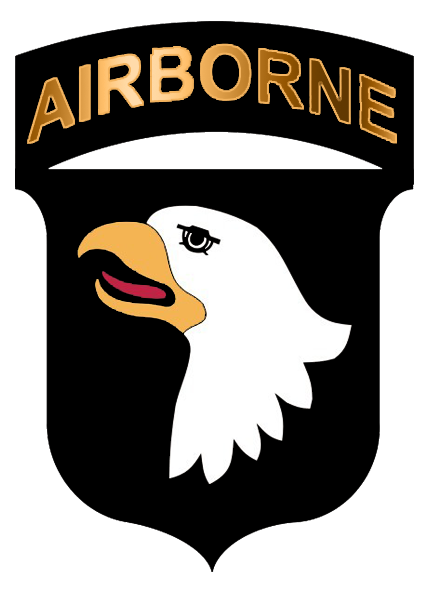 Fort Campbell, KY – U.S. Army Soldiers, veterans, community members and Fort Campbell leadership gathered Saturday, December 15th, 2018, at 101st Airborne Division (Air Assault) Headquarters to honor the fallen during a Wreaths Across America ceremony.
Fort Campbell hosted the event that was part of the Clarksville Sunrise Rotary club's participation in the worldwide wreath-laying effort. This year, more than 2 million volunteers visited about 1,400 locations around the globe to place wreaths.
Wreaths Across America is a nonprofit organization founded to continue and expand the annual wreath-laying ceremony at Arlington National Cemetery.
A Beautiful Moment
Brig. Gen. K. Todd Royar, acting senior commander of the 101st Airborne Division and Fort Campbell, welcomed guests to division headquarters and thanked everyone for participating.

"It means so much to us to have this here," Royar said. "What we will do today is simple … we will honor those who have gone before us. We will honor those who have made the ultimate sacrifice."

The ceremony took place in front of the monument on the headquarters' front lawn that honors Soldiers who have served in the 101st Airborne Division throughout its history, including those who have served in Afghanistan and Iraq in support of the war on terror.

The colors were presented by the Northwest High School [Clarksville, Tennessee] JROTC color guard – Serena Henderson, senior; Devon Brooks, freshman; Makaya Lane, sophomore; and Taylor Rel, sophomore. The color guard was under the direction of retired Command Sgt. Maj. Glenn Louk.

Henderson was honored to attend the ceremony, he said.

"It makes me feel proud to be able to say I was part of such an important event that honors those who have fallen," Henderson said. "It's a beautiful moment to see everyone come together in one spot to recognize everyone's sacrifices."

Adannis Delis-Luna, Kenwood High School senior, sang the national anthem.

During the ceremony, seven wreaths were placed around the American flag displayed on the headquarters' lawn. Before placing the wreaths, Royar asked everyone to reflect on "what we are doing, how we are doing it, and most importantly, why we are doing it."

Royar placed the wreath representing the U.S. Army. The U.S. Navy wreath was presented by Petty Officer 2nd Class Tyler Hornavius, recruiter for Clarksville's Naval Recruiting Station. Sgt. Cameron Madden, U.S. Marine Corps Recruitment, Clarksville, placed the wreath honoring U.S. Marines. The U.S. Air Force wreath was presented by Tech. Sgt. Richard Boothe, Clarksville's Air Force Recruiting Office.

Seaman William Cody, Coast Guard veteran, and his wife, Mary, presented the wreath honoring fallen members of the Coast Guard. Fallen Merchant Marines were honored by Robert Huffman, Army retiree and Rotary club member, who presented their wreath.

Finally, Cindy Stonebraker, accompanied by Staff Sgt. Cody Mackall, Fort Campbell's Better Opportunities for Single Soldiers president, presented the wreath honoring prisoners of war and those missing in action.

"Historically, wreaths have been used for multiple reasons," Royar said. "If you go back to ancient Roman times it was a sign of victory and prominence. In early Christian days and now, [wreaths] have religious connotations."

Sergeant Douglas Grover, 101st Airborne Division Band, played "Taps" to conclude the ceremony.
A Solemn Obligation
More than 50 volunteers hung 101 evergreen wreaths on the fence inside T.C. Freeman Gate to remember and honor the sacrifices of service members and their Families.

"Our [ceremony] is a little bit different, because we aren't laying the wreaths at a cemetery," said Candice Coleman, president of Clarksville's Sunrise Rotary Club. "We are hanging the wreaths at [T.C. Freeman Gate] so they will be there for people to see as they drive by. That makes this unique."

Travelers who see the wreaths while driving past may wonder why they are there, Royar said.

"We do this to honor those in the past. The worst thing we can possibly do is not remember them. We have a solemn obligation to honor them publicly," Royar said. "This is an opportunity to say 'thank you' not only to them, but to their Families for what they have sacrificed for our freedom and nation. So what can we do? We can certainly hang a wreath, but more importantly, we can tell others why that wreath is hung."

Wreaths Across America's mission is to remember the fallen, honor those who serve and their Families, and teach the future generations about the sacrifices made to preserve our freedoms.
When the Sunrise Rotary Club learned about the organization's mission, they were inspired to bring the program on post as a way to honor the veterans in their club and community, Coleman said.

"Wreaths Across America is done around this time of year because the holidays are a time where there may be an empty seat in someone's home because someone is currently serving or they have passed away," Coleman said.

The 101 wreaths at T.C. Freeman Gate represent those who served in World War II, the Vietnam War, the Gulf War, humanitarian and peacekeeping missions, the Global War on Terrorism and current missions.

Capt. Nathan Edmondson, 101st Airborne Division Sustainment Brigade, 101st Airborne Division, helped hang wreaths in honor of World War II fallen service members. Edmondson said memorial and remembrance are important values to him, so he was motivated to participate.

"I'm new to Fort Campbell, so when I saw this volunteer opportunity come up I wanted to get involved to pay my respects. It's an important thing to do, especially around the holidays," Edmondson said.

Stonebraker hung a wreath in honor of her father, Lt. Col. Kenneth Stonebraker, who served in the 11th Tactical Reconnaissance Squadron out of Udorn Royal Air Force Base. She was 5 years old when her father went missing.

With the wreath on the fence, Stonebraker straightened out the branches and tightened the red ribbon the front. She kissed her fingers and rested them on the wreath, saying a silent prayer for her father.

"My father is still missing in action in Vietnam. He's been missing for 50 years. He is very much on my mind this morning," Stonebraker said. "This is very special to me because his birthday is Christmas Day, so to get to be here and help represent him at Fort Campbell for his birthday is big. It's an honor to get to be here and represent him on this day."



Sections
News
Topics
101st Airborne Division, 101st Airborne Division Band, 101st Airborne Division Sustainment Brigade, Afghanistan, Arlington National Cemetery, Clarksville Sunrise Rotary Club, Clarksville TN, Fort Campbell, Fort Campbell KY, Fort Campbell Public Affairs Office, Gulf War, Kenwood High School, Northwest High School, Robert Huffman, Todd Royar, U.S. Air Force, U.S. Army, U.S. Coast Guard, U.S. Marine Corps, U.S. Navy, Veterans, vietnam, Vietnam War, World War II, Wreaths Across America