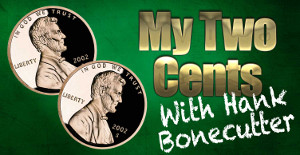 Clarksville, TN – This article is strictly my opinion and does NOT reflect the opinion of the staff, management or sponsors of Clarksville Online and it's partners.

I've just finished watching President Trump's speech from the oval office. I watched it online and watched in horror the HATE that has consumed this country and is perpetuated by all of us in some form or fashion.

I'm no expert and I'm not trying to change the world, I'm just trying to enjoy life, my family, my grandsons and my faith. I want ALL of us to do good, to be healthy, happy and fulfilled.

I spent 40 years in broadcasting. The last 20 of those as the owner of a radio station and the host of a morning talk show. I spent a lot of time chasing the truth from public figures who wanted nothing more than to hide it. I DID stir the pot. I DID demand the truth and I wasn't afraid to ask for it.

I was loved and hated. I was threatened. I was finally humiliated for it.

In 2012, I retired. I was SO burnt out, I was absolutely at the end of my rope. I ran off friends and coworkers. I strained relationships with sponsors and public figures. If I was going to live another day, I HAD to get out of this business.

I was tired of all the lies, and all of the "smoke and mirrors" that I was having to deal with on a daily basis.

I wasn't perfect by any means, but I chased the truth and guarded the public airwaves the best I could. I'm proud AND disappointed at my career.

As I watched tonight's speech and followed all of the disgusting comments online, I just sat here and shook my head and wondered, "what has happened to my country?"

So I want you to do me a favor as you read this post. I want you to put aside your politics, your love or hate for this President. I want you to just step outside of this insidious bubble and just take a look at what's going on.

Look at how the mainstream media has absolutely lost all credibility. Regardless of which side you favor, they have absolutely SOLD OUT! There was a time when we had an impartial media, but no longer.

They've sold out for page views, "clicks,' "likes" and something that's "trending. They're not chasing the truth, they're pushing a narrative. Just forget about your position, just look at what they're doing to you and me. There's NOTHING good to report and we all know that there's plenty of good news to appreciate.

Again, forget your opinion, just look at what's happening. Look how divided we've become and it's getting worse.

Look at how social media is driving these narratives that seem to get all of us worked up. Then, take a look at how YOU and I contribute to that.

WHAT. THE. HELL. IS. GOING. ON??

I don't care what you think about religion, guns, gays, blacks, Mexicans, whites, transgenders or rednecks. You can agree or disagree with whatever you want, but there will come a day where we will ALL be held accountable. So, say what you want. Do what you want. I believe we will all have to give an accounting, but that's MY opinion and it doesn't have to be yours.

LOOK. WHAT. WE'VE. BECOME!

Sometimes I don't even feel like ANYONE is working for me. Not just me, but our country.

LOOK. AT. OUR. BEHAVIOR!

There's no civility whatsoever in Washington D.C. NONE! There's certainly no civility on the internet. There's no attempt to compromise for the common good. There's no effort to come together, regardless of the politics, to do what's BEST for you and me.

LOOK. AT. OUR. BEHAVIOR!

Social media is censoring opinion. Social media is dictating what we actually SEE on their platforms. Social media giants are collecting personal data on ALL OF US and selling it for profit. Whatever they want you to see, to think, to buy, or who to vote for, is controlled by them. Don't deny it. It's the truth! And the more they can keep things stirred up, the better.

Regardless of which side of the aisle you're on, it's WRONG! And the day will come when YOU'RE caught in the crosshairs, then what?

Twitter "shadowbans" opinions they don't want you to see. Facebook "filters" what they want you to see. Google controls what you search for and what you get when you do.

Not only am I disgusted at the hypocrisy and the lies, from ALL of them, but I'm TOTALLY disgusted at OUR behavior. The nation we've become. The hate. The racism. The prejudice. The snippy little comments from trolls who never leave their mother's basement.

From public figures who are selfish and self serving, to you and I chasing "likes" and "shares" and worried more about our latest Instagram post than we are about who's driving the car. When did it become a headline what Snoop Dog thinks? When did we care what Jim Carrey thinks? Why are high profile celebrities willing to alienate half the country to spew their hate of push their opinion? When did all of that become breaking headlines?

Just last week, a newly elected member to Congress actually took pride in shouting, "we're gonna impeach the mother……!"

Really?

And the MSM celebrated. Social media almost had a meltdown as we all "chimed in" with our opinions. It's disgusting behavior and it's disgusting language from ANYONE much less a woman.

It's disgusting and we're all guilty to some level. You might not think so, but you are.

Is there no respect for opposing opinions? Is there no yearning for spirited debate, then compromise for the common good? Is it just spewing hate at one another? Unfriending people we've known for years? Blocking friends we don't agree with?

"There, that'll show 'em!"

Step outside of your politics, and your hate and just look at what we've become. Just look at it and how despicable it is and tell me you're not as disgusted as I am.

God help us.



About Hank Bonecutter
Sections
News
Topics
Clarksville TN, Congress, Donald J. Trump, Donald Trump, Facebook, Google, Hate, Tennessee, Twitter, U.S. President, Washington D.C.