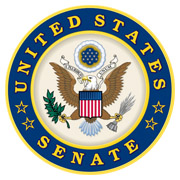 Washington, D.C. – It's an honor to join the Senate Finance Committee for the 118th Congress. With inflation still exorbitantly high, we need fiscally responsible tax policies to provide hardworking Tennessee families and business owners with critical relief.
I especially look forward to working with healthcare innovators on ways we can increase access to care and lower patient costs.
Additionally, I plan to champion trade policies that advance competition in the United States. The Tennessee business owners who have transformed the Volunteer State into one of the nation's most important manufacturing hubs should not have to fight for a level playing field while the Chinese Communist Party cheats its way to the top.
Weekly Rundown
From Beale Street to Music Row to the hills of East Tennessee, Tennessee's songwriters and artists have undeniably made their mark. However, while broadcasters demand compensation for the content they create and distribute, they don't apply this view to the songwriters, artists, and musicians whose music they play on the radio without paying royalties. Tennessee's creators deserve to be compensated for their work. This week, I reintroduced legislation to ensure artists are fairly compensated for their work.
The federal government has an increasing appetite for the taxpayer's hard-earned dollar. With the U.S. debt now over $31 trillion and inflation soaring, we simply cannot continue down this path toward economic destruction. I joined more than 20 of my colleagues in sending a message to President Joe Biden: we will oppose a hike to the debt limit without cuts in federal spending or major spending reform.
Hardworking Americans should not be forced to foot the bill for coastal elites to get their Ph.D. in gender studies. Still, President Joe Biden has unilaterally used his national COVID emergency to justify student loan bailouts. My colleagues and I urge the Supreme Court to preserve the constitutional separation of powers and stop this partisan handout on the taxpayer's dime.
It was a delight to welcome Walter Crouch, President & CEO of the Appalachia Service Project, as my guest to the 71st National Prayer Breakfast this week. Walter's impactful leadership as CEO of the Appalachia Service Project (ASP) sets an example for all Tennesseans. ASP embodies the Volunteer Spirit as its teams repair and rebuild homes across Central Appalachia.
ICYMI