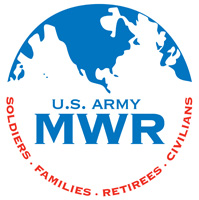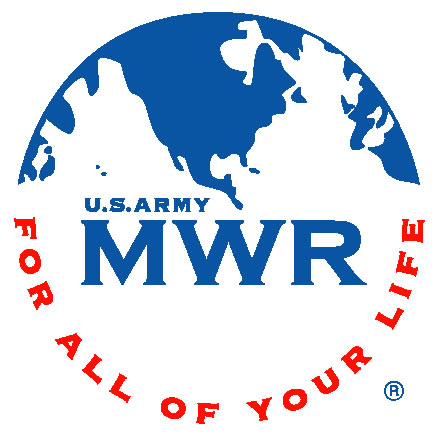 Fort Campbell, KY – It's time for eerie dark nights filled with fright. Are you ready for Halloween this year? We have researched many chilling events locally and beyond to satisfy your need to scream this season.
From Haunted Houses to "Terrorific" theatre productions, as well as, harmless hayrides and mystical mazes, we found some great spooky selections for all ages to enjoy.
Local Spooks and Scares…

Nashville has a variety of creepy ghost tours that offer an interesting mix of historic facts, local legends and true ghost stories. Choose from a "Haunted Downtown Nashville" walking Tour, a "Haunted Tavern Tour" or the newest tour "The Haunted Hearse Tour". Reservations Required, call 615.884.3999 for more information or check out their website at www.nashvilleghosttours.com.
---
The War of the Worlds
If a frightening theater show is more your speed, The Roxy Regional Theater in downtown Clarksville will be presenting, "The War of the Worlds" On October 28th-29th. The infamous Mercury Theatre 1938 radio broadcast, is recreated live on stage, it's one of the earliest depictions of an alien invasion which caused public outcry as many listeners believed that an actual Martian invasion was in progress.
Tickets can be purchased online at www.roxyregionaltheatre.org or in person at the box office.
---
The Legend of The Bell Witch
"No supernatural story in American history is more famous than that of the Bell Witch. In fact, tales of the spirit were so widespread that they caught the attention of General and future President, Andrew Jackson." "What was the Bell Witch? Like most supernatural stories, certain details vary from version to version. But prevailing account is that the Bell Witch claimed to be the spirit of Kate Batts, a mean old neighbor of John Bell who believed she was cheated by him in a land purchase.
On her deathbed, she swore that she would haunt John Bell and his descendents. Betsy Bell, John Bell's daughter was tortured by the Witch for several years of her childhood. The story was picked up by the Guidebook for Tennessee, published in 1933 by the Federal Government's Works Project Administration." The famous Cave is only a short 30 minute drive away in Adams, Tennessee which is home to the Bell Witch legend. The Bell Witch cave is always a crowd favorite during the Halloween season.
Get the story straight from the source. The Bell Family descendants offer tours of the Bell Witch Cave, as well as, hayrides and storytelling weekends in October. The attraction is open year round-weather permitting. "We invite you to come take a tour of the old Bell farm and canoe down the Red River. For a truly haunting experience, schedule a Special Night Time Candlelight Tour." For more information please visit www.bellwitchcave.com or call 615.696.3055.
---
SPIRIT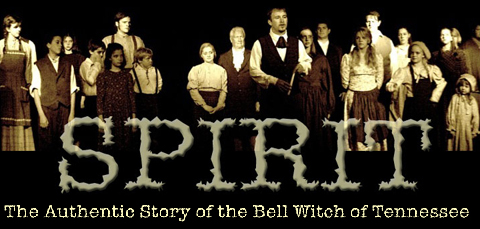 SPIRIT, The Authentic Story of the Bell Witch will begin production the last two weekends in October. October 20th-22nd and October 27th-29th. Written by local playwright David Alford will be held outside at the Bell School Pavilion in Adams, TN.
Show time is 7:00pm. Tickets may be purchased online at www.bellwitchplay.com with paypal or in person at the Robertson County Chamber of Commerce, the Bell School in Adams or by phone at 615.696.1300.
---
Port Royal By Lantern
Take a lantern guided tour through Port Royal State Historic Park and hear stories from some of Port Royal's most infamous residents such as a Longhunter in the year 1770, and tales of a Civil War murder mystery!
Tours are first come, first serve. All Ages. Cost is free. While waiting for your tour to begin or while relaxing afterwards, enjor free cider and other refreshments by the bonfire. First tour leaves at 6:00pm and last tour leaves at 9:00pm. Tours last approximately 1 1/2 hours.
Friday, October 21st and Saturday October 22nd
First tour leaves at 6:00pm
Last tour leaves at 9:00pm
For more info, call 931.358.9696.
Port Royal State Historic Park, 3300 Old Clarksville Springfield Road, Adams, TN
Clarksville Events
5th Annual Wags to Witches Fur Ball Bash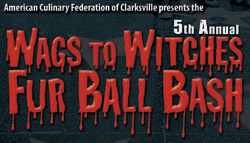 On Saturday October 29th from 7:00pm-Midnight, the Clarksville-Montgomery County Humane Society will hold their  at The Riverview Inn ballroom Our 5th Annual Wags to Witches Fur Ball Bash fundraiser at the Riverview Inn ballroom.
Tickets are $50.00 and include Heavy Hors d'oeuvres prepared by the American Culinary Federation of Clarksville, Beer provided by Budweiser of Clarksville, Dancing, Frolicking & Lots of Laughs, Costume Contests, Door Prizes, Fondue Fountains & More!
For more information, call 931-249-4312.
---
Kleeman Haunted Mansion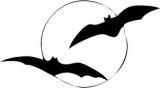 Come for a night of fun and frights at the Kleeman Community Center located at 166 Cunningham Lane. The haunting will take place October 28th & 29th from 7:00pm to 10:00pm. Cost is $2.00 for adults (Ages 18 and up) and $1.00 for children (Ages 6-17).
---
Fright on Franklin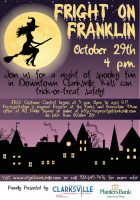 The 3rd Annual Fright on Franklin, presented by City of Clarksville and Planter's Bank, will once again offer safe trick-or-treating. Local businesses will line the streets in Downtown Clarksville on Saturday, October 29th to pass out candy.
Fright on Franklin activities will begin at 4:00pm with the Costume Contest kicking off at 5:00pm. Contest participants must register by 4:30pm, October 28th at the Parks and Recreation office or online at recpro.cityofclarksville.com.
The contest is free to enter and open to ages 0 to 17 Prizes will be awarded. Register early, only the first 40 registrants will be accepted for each age group.
"Annual Ghost Story Festival"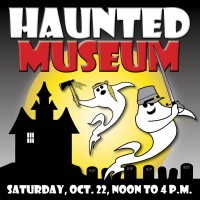 The State Museum's annual Ghost Story Festival, Haunted Museum, is back for its ninth year and promises to be more entertaining than ever! The Family oriented event takes place from 1:00pm-4:00pm on Saturday, October 22nd. Haunted Museum, which is free to the public, will feature a "ghost trail" through the museum with prizes, crafts, and refreshments. At stops along the ghost trail there will be chilling ghost stories from Tennessee's past, including those of the Bell Witch and the Cherokee spirit, Spearfinger. The trail concludes at the tall tales stage where professional storytellers will relate stories about Tennessee.
Children who complete each ghost trail stop will receive prizes. Those attending the Haunted Museum event are invited to wear costumes and enjoy complimentary refreshments. Located at Fifth and Deaderick Streets in downtown Nashville, the museum is open 10:00am to 5:00pm, Tuesday through Saturday and 1:00pm to 5:00pm on Sunday, and is free to the public. On Saturdays, parking is free at state employee parking lots to the west of the State Capitol. Information above retrieved from www.tnmuseum.org
"Ghouls at Grassmere"
Just a bit further away in Nashville, you can find something for the little ones at the Nashville Zoo at Grassmere. "Ghouls at Grassmere" comes to life with "Merry not Scary" fun for the whole Family. Two more nights have been added this year due to the popularity of this annual event. October 14th-16th, 21st-23rd,and 28th- 30th from 5:00pm-9:00pm each evening. (NOT open Halloween night).
"Ghouls at Grassmere" is designed to appeal to families with children under 12 years of age. The event features trick-or-treating at themed treat stations situated throughout the park as well as animal shows, activities, games and more.
Popular attractions include the Haunted Hayride with quite a few "tricks and treats" of its own. You can also boogie down at the costumed Monster Mash to shake your "ghoul" thing, take a spin on the Scarygo-Round, get lost in the Gypsy Mystery Maze, and play some ghoulish games at Carn-Evil. Children are encouraged to come in costume and strut their stuff in the nightly costume parade.
Visit their website at www.nashvillezoo.org for more information and admission cost.
Hayrides, Pumpkin Patches & Corn Mazes…
Gentry's Farm is a historic working farm located in Franklin, Tennessee. Here you can pick your own pumpkin and journey through a 4 acre cornfield maze. Gentry's farm is open to the public until October 30th. Saturdays 9:00am-5:00pm, Sundays 1:00pm-5:00pm and Mondays 9:00am-12:00noon. Admission to activity area is $6.00 for ages 2-65. Visit www.gentryfarm.com for more information.
---
Boyd's Pumpkin Patch and Corn Maze located at 1425 Hwy 76 Clarksville, TN offers a pumpkin Patch, four Acre Corn Maze, Gourds and Winter Squash. www.boydspumpkinpatch.com for more information.
---
J & J Century Farm located at 1219 Saint Michael Road, Southside, TN hosts a Pumpkin Patch (pick in the field or already harvested), Fall festival, corn maze, haunted corn maze and tractor-pulled hay rides. Visit www.jandjcenturyfarm.com or call 931.387.2594.
---
Honeysuckle Hill Farm located at 1765 Martins Chapel Church Road, Springfield, TN has a Pumpkin Patch, corn maze (kiddie maze, flashlight corn maze), 7-acre corn maze tribute & celebration, petting farm, pumpkin train, hayride, pumpkin cannon and Scream Creek Haunted Woods. Honeysuckle Hill Farm is number one in fall Family fun. www.honeysucklehillfarm.com or call 615.382.7593.
---
RiverView Mounds Farm located at 1715 Boyd Rinehart Road, Clarksville, TN offers a Pumpkin Patch (pick in field or already harvested), Fall festival, train rides, pony rides, specially designed 101st corn maze and tractor-pulled hay rides. Visit www.riverviewmoundsfarm.com or call 931.624.1095.
---
Walden Pumpkin Farm located at 8653 Rocky Fork Road, Smyrna, TN has assorted pumpkins, gourds, straw, Indian corn and other fall harvest favorites. They also host farm animals, play area, and hay maze. Please check the website www.waldenfarm.biz for hours of operation and directions or call 615.220.2918.
Six Flags "Fright Fest" St. Louis, Missouri
Thrills by day and fright by night Fright Fest is an annual event that offers fun and excitement in the company of Ghouls, Ghosts and Goblins. October 7th-30th, 2011.
Thrills by Day:
Fright's Freakout, Love at First Fright, Scary-oke, Mr. Six's Sppktacular Street Party, Cornelius' Corner, McBoogles, Juggler, Tommy Drake, Kids Crafts and Kids Costume Contest.
Fright by Night:
Haunted excursions such as The Slaughter House, Haunted Hayride or the Terror Train: The Legend Continues. Nightly shows and entertainment such as Dead Man's party and Trick-or-Trance featuring Las Vegas Comedy Hypnotist, Steve Daly.
More Frightful Fun:
As you travel from one haunt to another, through darkened passageways filled with tombstones, cobwebs, and more you are sure to encounter some of our unsightly creatures. Leisure Travel Services has your discounted general admission tickets ready for purchase.
For more information contact Leisure Travel Services at 270.798.7436/0509 or visit the Six Flags website at www.sixflags.com/stLouis/events/FrightFest.aspx.
Haunted Houses
Bikers Who Scare 9th Annual Haunted House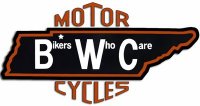 The 9th Annual Bikers Who Scare Haunted House is set to open Friday October 14th at 7:00pm. The location is the same as last year at the old Carmike Theater located 1955 Madison Street, Clarksville TN.
The dates for the Haunted House are: October 15th, 16th, 22nd, 23rd, 29th, 30th, 31st. Gate Opens 7:00pm each night  with a $10.00 Entry Fee per person. Money from the Haunted House goes to Benefit Bikers Who Care Children's Charities.  Be sure to go out and have a great time at the Haunted House.
For more information call 931.551.9878 – Bikers Who Care
---
Scream Creek Haunted Woods
THIS ATTRACTION IS NOT FOR SMALL CHILDREN
www.screamcreek.com
Located at Honeysuckle Hill Farm
1765 Martins Chapel Church Road
Springfield, TN
615.382.7593
Open Friday and Saturday Nights in October. The first group goes through at dark and the last ticket is sold at 11:00pm.
General Admission: $13.00 per person
Combo Ticket: $18.00 Includes Scream Creek Haunted Woods, Flashlight Corn Maze, Hayride and Jump Pillow and the Tennessee Twister and take a 60ft. plunge into "The Abyss".
---
Ruby Falls Haunted Cavern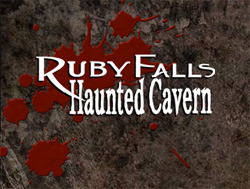 Due to the extreme nature of the Haunted Cavern, it is not recommended for children under 10. Parental discretion is advised for any children going through the haunt.
Checkout the website for the story of Wyrmwood Asylum www.hauntedcavern.com/pages/Story/
Wyrmwood Asylum
1720 South Scenic Hwy.
Chattanooga, TN
423.821.2544
Open Friday and Saturday Nights beginning September 30th through November 4th.
Open Friday-Sunday Nights October 7th-23rd. Open through Monday on Halloween Weekend 28-31st only. Purchase tickets online for $20.00 or at the door for $22.00. On site Ticket sales begin at 7:30pm. Attraction opens at 8:00pm and closes at 10pm on Sunday and 11:00pm on Friday and Saturday.
---
Haunted Nashville Portal to the Otherworld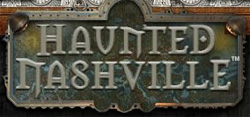 www.hauntednashville.com
3436 Lebanon Pike
Hermitage, TN
615.752.4292
Tennessee's ultimate haunted attraction complex with three mind blowing walk through show's in one location.
House of Distortion~ A terrifying journey through a relic display from the 1897 Tennessee Centennial Exposition. Dive into the electrical, the metaphysical, and the horrific, assaulting your senses as you try to keep your sanity. Not for the faint of heart, it's easy to get lost here!
Turbidite Manor ~ During this award winning museum like tour of the super-natural, you will explore the Gold Rush era home of the now deceased Turley Family, come face to face with the specters trapped here!
The Vault~ Prof. Ivan Wulfbayne's private medicine show, brought back by popular demand and at great expense, promises to be a lesson for the inquisitive. The Patriarch has reluctantly agreed to allow Wulfbayne, his second cousin, to peddle his wares here – under the condition that he brings no one harm. So far there have been no serious incidents, as he seems far too distracted by the looming structure nearby.
Open Friday-Saturday and Thursday-Sunday, October 6th-31st. Check the website for more information and specific times as they vary. Box Office prices-Triple Pass $23.00; Slash Pass to $30.00 for minimal wait times; Group Triple Pass $21.00; Group Slash Pass $27.00. Ticket prices are up to $5.00 less when purchase directly online.