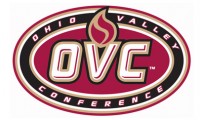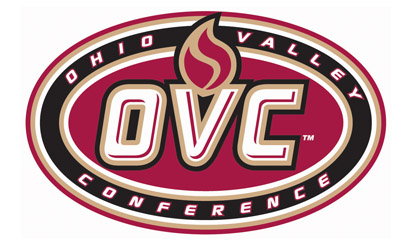 Nashville, TN – For the first time since the 2007 season Eastern Illinois has been picked the favorite in the Ohio Valley Conference football race.
The defending champion Panthers picked up 12 of the 18 first-place votes in the 2013 poll which is a vote of league head coaches and sports information directors.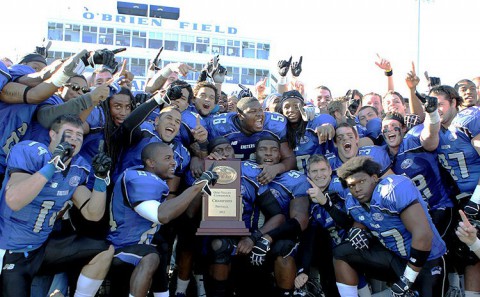 Eastern Illinois totaled 122 points to top the poll. Eastern Kentucky picked up four first-place votes and was second with 114 points while Tennessee State picked up the final two first-place nods and was third with 90 points.
Jacksonville State was picked fourth (87 points) and was followed closely by UT Martin (78). Murray State and Tennessee Tech each received 53 points to tie for sixth while Southeast Missouri (35) and Austin Peay (16) rounded out the poll.
Eastern Illinois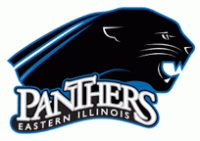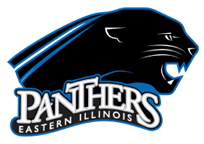 Eastern Illinois was tabbed the preseason favorite for the fifth time since joining the OVC prior to the 1996 season. The Panthers were also picked as the favorites heading into the 1997, 2001, 2002 and 2007 seasons. In last year's preseason poll EIU was picked eighth but proved the voters wrong when the squad claimed its sixth OVC Championship and made its 14th NCAA Football Championship Subdivision (FCS) playoff appearance. This season second year head coach Dino Babers welcomes back 44 letterwinners and 16 starters.
At the top of the returnees list is the duo of senior quarterback Jimmy Garoppolo and senior wide receiver Erik Lora, both of who start the 2013 season on the Walter Payton Award Watch List. A season ago the teammates helped the Panthers rank seventh nationally in total offense (470.92 yards/game) and eighth in scoring offense (36.5 points/game). Garoppolo passed for an OVC record 3,823 yards last season to go along with his 31 touchdowns and 61.3 completion percentage.
Lora set the all-time NCAA FCS record for receptions in a season (136), breaking the old NCAA mark by 13 and shattering the old OVC record by 44. He also racked up 1,664 receiving yards (fifth in NCAA FCS single-season history) and was an unanimous All-American selection as well as being selected OVC Male Athlete of the Year.
Both were preseason All-OVC selections along with senior kicker Cameron Berra, who connected on 12-of-13 field goals and 48-of-52 point after attempts, and junior guard Collin Seibert on the offensive side of the ball.
Defensively senior lineman Pat Wertz, who was given a sixth year of eligibility by the NCAA, and senior defensive back Nick Beard were also named preseason All-OVC selections. Wertz had 53 total tackles and 8.5 tackles-for-loss last season while Beard had 85 tackles and nine pass breakups.
Eastern Kentucky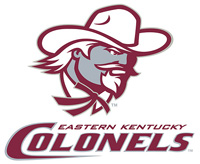 Eastern Kentucky finished in a tie for second place last season, one loss behind Eastern Illinois. This season the Colonels return five offensive and six defensive starters from that unit. Offensively the team has to replace an All-American running back, its starting quarterback and both of its starting wide receivers.
EKU should be strong in the blocking game, however, as the team returns four offensive linemen who started at least one game last season and starting fullback Jeremy James. The team should also be strong defensively, returning its nucleus from last year's team that ranked second nationally in turnover margin (+1.73/game), ninth in rushing defense (108.18 yards/game allowed) and 32nd nationally in total defense (21.73 points/game allowed).
Included in the six returning defensive starters are four players who were selected preseason All-OVC in senior lineman Shawn Shupperd, senior linebackers Anthony Brown and Ichiro Vance and junior defensive back Brandon Stanley. Stanley led the team with 81 tackles last season and Brown added a team-best 12.5 tackles-for-loss while Vance and Shupperd each totaled 56 tackles during their junior campaigns.
Tennessee State
Fourth-year head coach Rod Reed has helped his alma mater improve in each of his first three seasons at Tennessee State. Last year the Tigers started the season 7-0 and rose to as high as 17th in the national rankings before losing an overtime game at Jacksonville State. The team finished the season 8-3 overall, marking just the third eight-win campaign for the program over the last 13 years.
Reed, a linebacker while playing at TSU, will have another strong defensive unit this season after his team led the OVC in total defense (361.64 yards/game) last year. All 11 starters return from last season including Preseason OVC Defensive Player of the Year Steven Godbolt III. The junior cornerback ranked first nationally in interceptions/game (0.60), hauling in six picks to go along with 45 tackles, six pass breakups and two forced fumbles in 10 games last year.
Three other TSU defensive players were named preseason All-OVC, including senior lineman Antonio Harper, junior linebacker Nick Thrasher and junior defensive back Daniel Fitzpatrick. Thrasher led the team in tackles (105) and tackles-for-loss (9.0) last season while Harper was second in sacks (3.5) and Fitzpatrick was first in pass breakups (8) and second in tackles (61). Among the returning offensive players is All-American tight end A.C. Leonard, who had 51 catches for 733 yards last season, and preseason All-OVC offensive linemen Demetrius Rhaney and Kadeem Edwards.
Jacksonville State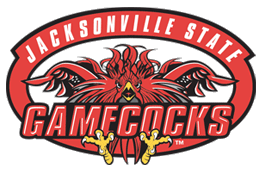 For the first time since 2000 Jacksonville State welcomes a new head coach as Bill Clark, a JSU alum, takes over the program. Clark, the 13th head coach in Jax State modern football history, spent the last five years on the staff at South Alabama helping building that program from scratch. At USA he was the defensive coordinator that helped the Jaguars lead the Sun Belt in total defense in its first full year in the league (2012).
Clark takes over a program that has had 10-straight winning seasons and returns 53 total letterwinners and 14 starters. Although the Gamecocks will have to break in a new quarterback, the team does return preseason All-OVC selection DaMarcus James at running back. Despite playing in just nine games last season, the now junior led JSU with 867 rushing yards (96.3 yards/game) and also scored six touchdowns.
The team also returns junior offensive guard Tarik Milner who was also a preseason All-OVC pick. Among the team's returning defensive starters are the two leading tacklers from 2012 in senior linebacker Rashad Smith (89 stops) and junior linebacker Ben Endress (85 tackles). Also back is OVC All-Newcomer pick Jermaine Hough who had three interceptions and eight pass breakups as a freshman a year ago.
UT Martin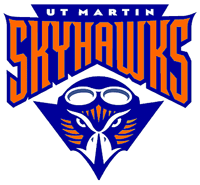 UT Martin is coming off its first eight-win season since 2008. The Skyhawks finished the year 8-3 overall which included a victory over Football Bowl Subdivision (FBS) foe Memphis; that win was the first over an FBS opponent in 15 all-time games for UTM. This season head coach Jason Simpson, who enters his eighth season with the team which ties him for the longest tenured active coach in the OVC, returns six offensive and six defensive starters.
Last season the team's potent offense ranked 10th nationally in passing (299.55 yards/game) and 18th in scoring offense (33.55 points/game) but lost its starting quarterback, its top two rushers and an All-American wide receiver. The team does, however, return four offensive linemen and senior wide receiver Jeremy Butler who hauled in 10 touchdown catches a year ago.
Defensively the team, who ranked seventh nationally in turnover margin (+1.18/game) last season, returns a pair of preseason All-OVC selections in senior linebacker Ben Johnson and senior lineman DJ Roberts. Johnson netted 131 total tackles last season, ranking him sixth nationally in tackles/game (11.91) while Roberts led the team with 11.5 tackles-for-loss which ranked first in the OVC (1.14/game).
Murray State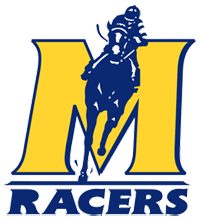 Murray State had its third-straight .500 or better Conference record under Chris Hatcher last season, as the Racers were 4-4 in league play with its high-octane offense. MSU ranked fifth nationally in total offense (484.36 yards/game) and scoring offense (39.18) behind All-American quarterback Casey Brockman. Brockman has graduated (and will serve as quarterbacks coach for the team this season) but the team does return eight offensive and nine defensive starters.
Offensively senior Walter Powell, one of three OVC players on the Walter Payton Award Watch list, returns after ranking second nationally in all-purpose yards (193.0/game) in 2012. Powell, who earned preseason All-OVC honors as both a wide receiver and return specialist, was fourth nationally in receptions/game (8.55), eighth in total receiving yards (1,213) and ninth in receiving yards/game (110.27) last season while also ranking fifth nationally in punt returns (15.84/return including an all-time FCS record 100-yard return for a touchdown) and 19th in kick returns (26.26 yards/return). His 94 total catches were second-most in OVC single-season history (and would have set the OVC record had it not been for Lora's record-breaking season for EIU).
Also back is the running back duo of Jaamal Berry (674 yards, 7 TDs; 29 catches, 1 TD) and Duane Brady (589 yards, 8 TDs; 35 catches, 1 TD) who give the Racers a solid rushing attack. Among the team's defensive returnees is linebacker Sam Small who missed last year with an injury but had 115 total tackles and 9.5 tackles-for-loss in 2011.
Tennessee Tech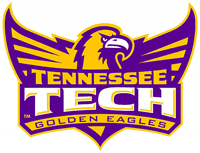 Tennessee Tech lost the battle to the injury bug last season, seeing critical injuries across both sides of the ball. The injuries led the defending OVC Champions to stumble to a 3-8 overall record and 1-7 Conference mark.
This season head coach Watson Brown, who enters his seventh season in Cookeville (and 29th overall as a Division I head coach), returns 23 players who made at least one start a season ago.
Among the returning starters is junior quarterback Darian Stone who was inserted into the lineup after a season-ending injury to senior Tre Lamb. In starting the final four games of the season Stone averaged 188 passing yards and 124 rushing yards/game. He was also named National Offensive Player of the Week after leading the Golden Eagles to an overtime win over nationally-ranked UT Martin; in that game he accounted for 467 yards of total offense, including 277 passing yards and three touchdowns and 190 rushing yards (a TTU quarterback record).
Also returning is preseason All-OVC selection Chad Zinchini who averaged 44.77 yards/punt last season, a mark that ranked fifth nationally; Zinchini booted 25 punts of 50 or more yards a season ago including a long of 64.
Southeast Missouri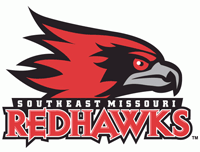 Head coach Tony Samuel, the 2010 National Coach of the Year, enters his eighth season at Southeast Missouri in 2013, tying him for the longest tenured active coach in the league (with UTM's Jason Simpson). This season Samuel has six offensive and three defensive starters returning along with 40 total letterwinners. The Redhawks ground attack ranked eighth nationally in rushing last season, averaging 262.36 yards/game.
Quarterback Scott Lathrop returns after being named OVC Freshman of the Year; he passed for 1,025 yards and seven touchdowns and rushed for 824 yards and seven additional scores in his debut season with the team. He will compete with redshirt junior Kyle Snyder who transferred from Ohio University prior to last season but suffered an injury in preseason workouts and missed the entire season.
Austin Peay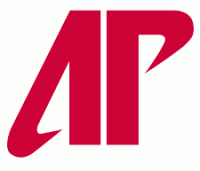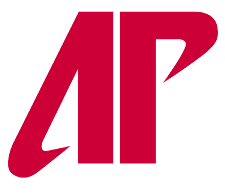 Austin Peay ushers in a new head coach in 2013 as Kirby Cannon takes over in Clarksville. Cannon joins the Governors program after spending the past three years as the secondary coach at Central Michigan and 11 years prior to that as the head coach at Missouri S&T.
APSU will have to replace many of its weapons on offense from last season but does return senior offensive tackle Ben Stansfield who was tabbed a preseason All-OVC pick.
2013 OVC Preseason Football Predicted Order of Finish
1. Eastern Illinois (12 first-place votes) – 122 points
2. Eastern Kentucky (4) – 114
3. Tennessee State (2) – 90
4. Jacksonville State – 87
5. UT Martin – 78
6. Murray State – 53
Tennessee Tech – 53
8. Southeast Missouri – 35
9. Austin Peay – 16
All-OVC Preseason Football Team
Eastern Illinois senior wide receiver Erik Lora was named 2013 Ohio Valley Conference Preseason Offensive Player of the Year while Tennessee State junior cornerback Steven Godbolt III was tabbed OVC Preseason Defensive Player of the Year in a vote of by the league's head football coaches and sports information directors.
Tennessee State led the way with seven selections on the preseason team while Eastern Illinois had six and Eastern Kentucky had four. Returning players who were first-team All-OVC selections last season (11 in total) were automatic selections to the preseason team this year. The squad also included 10 players who were second-team selections in 2012. Of the 27 total selections, 19 were seniors and eight were juniors.
The offensive unit was led by Lora, the reigning OVC Player of the Year, who set the NCAA FCS record for receptions in a season (136) in 2012. Lora also racked up 1,664 yards (fifth-most in FCS history) and caught 12 touchdown passes, threw a touchdown pass and also a two-point conversion that won his team an overtime contest.
He is the first wide receiver to be named Preseason OVC Offensive Player of the Year since the honor was first handed out in 2008. Lora will catch his passes this season from senior teammate Jimmy Garoppolo, who was named the preseason quarterback pick after throwing for an OVC record 3,823 yards last season (as well as 31 touchdowns). The duo both begin the season as two of 20 players on the Walter Payton Award Watch List.
The other wide receiver selection is Murray State senior Walter Powell (94 catches, 1213 yards, 10 TDs) and the tight end choice was Tennessee State junior A.C. Leonard (51 catches, 733 yards, 6 TDs).
The running back picks included Murray State senior Jamaal Berry (689 yards, 7 TDs) and Jacksonville State junior DaMarcus James (867 yards, 6 TDs). The offensive line included a pair of Tennessee State seniors in center Demetrius Rhaney and guard Kadeem Edwards, Eastern Illinois junior guard Collin Seibert, Austin Peay senior tackle Ben Stansfield, Jacksonville State junior tackle Tarik Milner and Tennessee Tech senior tackle Wesley Sherrill.
Defensively Godbolt ranked first nationally in interceptions/game (0.60) last season, picking off six total passes in 10 games to go along with 45 tackles, six pass breakups and two forced fumbles. He is the first defensive back named Preseason OVC Defensive Player of the Year since the honor was first handed out in 2008.
The three other defensive backs joining Godbolt on the team are Eastern Illinois senior Nick Beard (85 tackles, 3.0 TFL, 9 PBU), Eastern Kentucky junior Brandon Stanley (81 tackles, 3.0 TFL, 3 PBU, 2 FF) and Tennessee State junior Daniel Fitzpatrick (61 tackles, 5.0 TFL, 1 INT, 8 PBU's).
The four defensive linemen selected to the team were Eastern Illinois senior Pat Wertz (53 tackles, 8.5 TFL, 3.0 sacks, 3 FF), Eastern Kentucky senior Shawn Shupperd (56 tackles, 3.0 TFL), Tennessee State senior Antonio Harper (36 tackles, 6.5 TFL, 3.5 sacks) and UT Martin senior DJ Roberts (53 tackles, 11.5 TFL, 3.5 sacks).
The defensive unit was rounded out by four linebackers, Eastern Kentucky seniors Anthony Brown (60 tackles, 12.5 TFL, 2.5 sacks, 3 FF) and Ichiro Vance (56 tackles, 4.0 TFL), UT Martin senior Ben Johnson (131 tackles, 5.0 TFL, 4.0 sacks) and Tennessee State junior Nick Thrasher (105 tackles, 9.0 TFL).
Specialists selected to the preseason team include Eastern Illinois senior kicker Cameron Berra (12-of-13 FG's including 5-of-5 from 40-49, 48-of-52 PAT's), Tennessee Tech senior punter Chad Zinchini (44.8 yards/punt, 25 punts of 50+ yards, long of 64) and Murray State's Powell, who was selected as a return specialist (15.8 yards/punt return, 1 TD; 26.3 yards/kick return) in addition to being a selection at wide receiver.
2013 Preseason All-OVC Football Team
Preseason Offensive Player of the Year: Erik Lora (WR), Eastern Illinois
Preseason Defensive Player of the Year: Steven Godbolt III (CB), Tennessee State
Offense
QB – Jimmy Garoppolo, Eastern Illinois
RB – DaMarcus James, Jacksonville State
RB – Jaamal Berry, Murray State
WR – Erik Lora, Eastern Illinois
WR – Walter Powell, Murray State
TE – A.C. Leonard, Tennessee State
C – Demetrius Rhaney, Tennessee State
OG – Kadeem Edwards, Tennessee State
OG – Collin Seibert, Eastern Illinois
OT – Ben Stansfield, Austin Peay
OT – Tarik Milner, Jacksonville State
OT – Wesley Sherrill, Tennessee Tech
Defense
DL – Pat Wertz, Eastern Illinois
DL – Shawn Shupperd, Eastern Kentucky
DL – Antonio Harper, Tennessee State
DL – DJ Roberts, UT Martin
LB – Anthony Brown, Eastern Kentucky
LB – Ben Johnson, UT Martin
LB – Ichiro Vance, Eastern Kentucky
LB – Nick Thrasher, Tennessee State
DB – Nick Beard, Eastern Illinois
DB – Steven Godbolt III, Tennessee State
DB – Brandon Stanley, Eastern Kentucky
DB – Daniel Fitzpatrick, Tennessee State
Specialists
K – Cameron Berra, Eastern Illinois
P – Chad Zinchini, Tennessee Tech
RS – Walter Powell, Murray State