Tennessee (6-5) vs. Tennessee State (9-3)
Tuesday, December 29th, 2015 | 1:01pm ET (12:01pm CT)
Knoxville, TN | Thompson-Boling Arena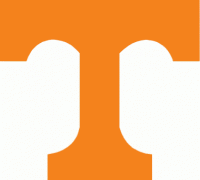 Knoxville, TN – The 2015 calendar shuts for Tennessee basketball when it takes on Tennessee State on Tuesday at Thompson-Boling Arena in the final pre-conference contest for both programs. The Volunteers and Tigers tip off at 1:00pm ET (12:00pm CT) on the SEC Network.
The Vols (6-5) are facing its second in-state foe in as many games, coming off a 76-67 win over ETSU last week. A battle throughout, Tennessee trailed the Buccaneers by four with less than five minutes to play. What followed was a 15-2 Tennessee run — including a 9-0 spurt over the final two minutes — to seal the victory and keep the Vols a perfect 6-0 at home this season.
Guard
Detrick Mostella
turned in another strong performance, leading UT with 17 points off the bench. He scored arguably the biggest basket of the night, burying a corner three with a minute to play that broke a 67-67 deadlock and sparked Tennessee's decisive final run. Mostella is averaging 15.0 points per game over his last two contests.
In the win, guard Kevin Punter Jr. saw his streak of seven consecutive 20-plus scoring outings snapped. He finished with 13 points and a career-high eight rebounds against ETSU. He also handed out five assists for the third straight game.
At 22.1 ppg, Punter continues to rank second in the SEC in scoring average. He also ranks 14th nationally.
Punter's 22.1 ppg lead a quartet of Vols that average double figures. Senior Armani Moore is putting up 15.6 ppg to go along with his team-leading 7.5 rebounds per game. He is coming off a double-double performance against ETSU, scoring 14 points and grabbing 12 rebounds. Robert Hubbs III — who played 30 minutes in his second game back from arthroscopic surgery on Tuesday — is putting up 13.4 ppg and Devon Baulkman is averaging 11.0 ppg.
Tennessee State (9-3) visits Thompson-Boling Arena for the third straight year. The Tigers have won seven of their last eight contests and have been stingy defensively, averaging 7.6 steals per game while allowing only 66.6 ppg to their opponents. Tennessee has never lost to TSU, holding a 5-0 record against the Tigers which includes wins in both 2014 and 2013.
About Tennessee State
Tennessee State has started its second season under head coach Dana Ford with a 9-3 record, with true road wins at Loyola (MD), Kennesaw State and Stetson. The Tigers were riding a seven-game win streak before suffering a loss at Illinois State Tuesday.
The Tigers' nine non-conference regular season victories are the most for TSU at the Division I level since joining the Ohio Valley Conference prior to the 1987-88 season.
In a preseason poll of the Ohio Valley Conference head coaches, Tennessee State was picked to finish sixth (last) in the OVC East Division. The Tigers did not land a player on the coaches' preseason All-OVC Team. The media also picked TSU to finish sixth in the OVC East Division.
TSU is led by guard Keron DeShields, who averages a team-high 16.1 points and is shooting .407 from 3-point range.
In mid-December, TSU juco transfer Wayne Martin (13.4 ppg, 11.1 rpg) was named the OVC Co-Newcomer of the Week after he averaged 14.3 points, 12.0 rebounds and 3.3 blocks in three Tiger wins.
Last Meeting with TSU
Tennessee used its trademark defense and impressive 3-point shooting to beat a pesky Tennessee State squad, 67-46, December 27th, 2014, at Thompson-Boling Arena. The Vols won their third game in a row and moved to 6-0 at home. Tennessee State fell to 2-11 overall, dropping their 10th game in a row.
The Tigers stayed close throughout, thanks to excellent 3-point shooting—sparked by Marcus Roper (16 points)—as they were 11-of-23 from behind the arc. Roper connected on four 3-pointers.
Kevin Punter Jr. led the Vols with 18 points, as he made all four of his 3-point field goal attempts. Vols' senior Josh Richardson had a solid all-around game with 16 points, while handing out a career-high eight assists, setting a new standard for the second game in a row. Richardson also added six rebounds and two steals.
Sophomore Robert Hubbs III tallied a then-season-high 11 points, making three 3-pointers. He also added then-career-highs for rebounds (5) and assists (3).
The Vols used the 3-point field goal to their advantage, making a season-best 13-of-29 from long range. Down 38-37 with 14 minutes left in the game, the Vols outscored TSU 30-8 from that point on.
Vols S.O.S. Third Nationally
Through the games of Friday, December 25th, ESPN's Basketball Power Index (BPI) rated Tennessee's strength-of-schedule as the third-toughest in the nation, trailing only Stanford and Georgia. UT is one of seven SEC teams with a top-20 SOS.
Unbeaten at Thompson-Boling Arena
Vols Riding Six-Game Home Win Streak
Tennessee's current six-game home win streak is its longest since the Vols won their first seven games at Thompson-Boling Arena last season.
The Vols are outscoring opponents by 13.7 ppg at home this year while shooting .476 as a team, including a .358 mark from 3-point range. The Big Orange also block 7.2 shots per game at home this season.
Good to be Home in December
Tennessee has won 18 of its last 19 December home games, dating to December 20th, 2011. That equates to a .947 winning percentage. The lone loss during that span came two season s ago, when the Vols suffered a 65-58 setback to NC State (December 18th, 2013).
Included in those 18 victories are wins over ranked Wichita State and Butler teams, as well as triumphs over Xavier, Virginia and Kansas State.
Vols Protecting the Rock
Despite having no "true" point guard on its active roster, Tennessee turns the ball over less than every SEC team except Florida, committing just 10.3 turnovers per game. UT ranks 18th nationally in fewest turnovers per game.
According to Ken Pomeroy (KenPom.com), Tennessee ranks sixth nationally in turnover percentage.
Tennessee among Nation's Top Shot-Blocking Teams
Tennessee ranks second in the SEC and eighth nationally with 6.3 blocks per game. Senior Armani Moore's team-high 21 blocks places him tied for fifth in the SEC with 1.9 blocks per game.
Every scholarship Vol — with the exception of 6-1 guard Detrick Mostella — has blocked at least one shot.
Kevin Punter 14th in NCAA in Scoring
One of UT's Top-Scoring Point Guards
Tennessee senior point guard
Kevin Punter
Jr. ranks second in the SEC and 14th in the country with 22.1 points per game. Among all-time Tennessee point guards, Punter stands beside the most prolific scorers of the bunch.
His 22.1 ppg stand as the second-best season scoring average among all-time UT point guards, trailing only the 23.7 ppg that the legendary Allan Houston averaged while handling PG duties as a freshman in 1990-91.
Detrick Mostella in a Grove
Sophomore guard Detrick Mostella is tied as Tennessee's second-leading scorer over the Vols' last two games, averaging 15.0 points per game while playing 20.0 minutes off the bench. The Decatur, Alabama, native was averaging 3.4 points through UT's first nine games before scoring 15 against Gonzaga (December 19th) and a team-high 17 points vs. ETSU (December 22nd).
Those two outings mark the first time Mostella has scored at least 10 points in consecutive games in his young career. Mostella is 4-for-9 from 3-point range in UT's last two games (.444), and he also has a 2.0 assist-to-turnover ratio in those contests.
Devon Baulkman on Target for Vols
After averaging just 14.7 minutes primarily off the bench last season (he started just seven games), senior wing Devon Baulkman is averaging 11.0 ppg and is shooting .369 from 3-point range this season. Baulkman has made at least one 3-pointer in 10 straight games, and he has multiple 3-pointers in seven of Tennessee's 11 games this season.
He has attempted 10 more 3-pointers than any other Vol, and 60 percent of his scoring this season has come from beyond the arc.
Robert HUBBS III Back
Hubbs looks to resume Efficiency
After missing consecutive games following an arthroscopic procedure on his right knee on December 1st, junior wing Robert Hubbs III returned to action against Gonzaga on December 19th. Including last week's ETSU game, the Newbern, Tennessee, native has scored 173 points over his last 13 games played, dating to last season (13.3 ppg).
After opening the season with seven straight games of at least 13 points (Nov. 13-28), Hubbs ranks third on the team in scoring (13.4 ppg) and is one of four Vols averaging more than 30 minutes per contest (30.1 mpg). Prior to surgery, Hubbs scored at a rate of 15.3 ppg over seven games.
Through 271 minutes of action this season, Hubbs has just four turnovers and ranks third in KenPom's turnover percentage (measuring the percentage of personal possessions which result in turnovers) at 4.0 percent.
Hubbs' arthroscopic surgery on December 1st addressed chronic swelling issues that had been present since the preseason.
Kyle Alexander Showing Growth
True freshman forward
Kyle Alexander
— who has been playing organized basketball for less than four years — logged double-digit minutes off the UT bench in four straight December games after averaging just 4.8 mpg in the Vols' first six contests. That stretch of play earned him his first career start last week vs. ETSU.
Over the last three games, the Canadian rookie is averaging 4.3 points, 4.3 rebounds and 3.0 blocks. Alexander has had four games with at least three blocks: Nebraska, FAU, Gonzaga and ETSU.
Broadcast Information
TV | SEC Network
Play by Play: Mike Morgan
Analyst: Chris Spatola
Producer: Jim Daddona
---
Radio | Vol Network
Play by Play: Bob Kesling
Analyst: Bert Bertelkamp
Engineer: Tim Berry
---
Satellite Radio
Sirius
Channel 81 (UT feed)
XM
Channel 81 (UT feed)
---
Online/Mobile
www.UTsports.com
Free audio stream only
www.WatchESPN.com
Free video stream