Tennessee (4-3) at #17 Texas (2-4)
Sunday, December 11th, 2016 | 3:30pm CT
Austin, TX | Erwin Center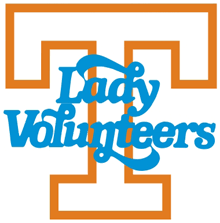 Austin, TX – Tennessee (4-3) will play its final non-conference road game on Sunday, as the Lady Vols take on #17 Texas (2-4) at 3:30pm CT (4:30pm ET).
Sunday's game will be televised on FS1, but fans can also catch the action online through the FOX Sports App. Visit foxsportsgo.com or download the FoxSportsGo app to view the game on a computer or mobile device. Brett Dolan (PxP) and Dan Hughes (Analyst) will call the action.
Fans can also tune into their local Lady Vol Network station to catch Mickey Dearstone describing the action as Tennessee takes on Texas.
Tennessee vs. Texas
#RV/RV Tennessee (4-3) heads on the road to face #17/17 Texas (2-4) in Austin in a game where both teams are eager to get back on the winning track.
The Lady Vols and Longhorns will tip at 3:30pm CT (4:30pm ET) on Sunday at the Frank Erwin Center in a game televised by FS1.
Both teams enter having lost three of their past four games.
Tennessee will be facing its second straight Big 12 opponent after playing host to Baylor last Sunday in conjunction with the SEC/Big 12 Challenge.
The Lady Vols are in a part of their schedule where they are playing seven of eight games at home and will be making their lone road appearance during that stretch as they visit the Lone Star State.
UT has managed a 2-2 record away from Thompson-Boling Arena this season, while Texas is 2-1 at home.
Broadcast Information
Brett Dolan (PxP) and WNBA coaching veteran Dan Hughes (Analyst) will describe the action for the Tennessee-Texas telecast on FS1.
The broadcast also is available via FOX Sports GO. With FOX Sports GO, you can watch live sports and great shows from FOX Sports, FS1, FS2, your FOX Sports Regional Network, FOX Deportes, FOX College Sports and FOX Soccer Plus.
You need to receive these channels in your TV channel line-up in order to watch them in FOX Sports GO. Some channels may not yet be available for every TV provider or on every platform.
You can watch FOX Sports on your Apple, Android or Windows device via the FOX Sports GO app, or access it at FOXSportsGO.com or on supported connected devices. There is no additional charge to use the FOX Sports GO service.
Mickey Dearstone will handle the call for the IMG College/Lady Vol Network radio/online broadcast. Airtime is 30 minutes prior to tip-off on network stations.
Tennessee-Texas Series Notes
Tennessee leads the series with Texas, 23-14, and has a 10-7 all-time record vs. the Longhorns in Austin.
The Lady Vols have won two of their last three at the Erwin Center, but they fell to Texas, 72-59, during their last visit to Austin on November 30th, 2014.
While the first meeting in the series was on December 8th, 1978 (Tennessee 84, Texas 60), this marks the 35th-consecutive season these programs have met. The UTs played twice in 1986-87 and 1991-92 in regular-season tourney match-ups in addition to the regularly-scheduled games.
This will mark the first time in the series Tennessee has not been ranked. Texas has been unranked six times in 37 meetings. An unranked team has never won in this series.
Tennessee ran off 13-straight wins over Texas from January 20th, 1990, to December 22nd, 2000, but since then the Lady Vols hold only an 8-7 advantage.
Head coaches Holly Warlick and Karen Aston have some common ground, with both having served as assistants (HW: 1985-2005/KA: 1998-2000) and associate head coaches (HW: 2005-12/KA: 2000-06) for two of women's basketball's legendary coaches.
Warlick, of course, follows in the footsteps of Pat Summitt (NCAA-best 1,098-208 record in 38 seasons) at Tennessee, and Aston, with some stops at other schools from 2006-12, holds a job her mentor Jody Conradt (900-307) had for 31 years.
When the statue and plaza bearing Summitt's name was dedicated on November 22nd, 2013, Conradt was in Knoxville for the festivities. Likewise, Summitt was in Austin when Conradt's statue was dedicated on October 5th, 2012.
Last Meeting Between These Teams
Diamond DeShields scored a (then) season-high 24 points and No. 4/5 Tennessee surged in the fourth quarter to pull within four points, but the late rally was not enough as the Lady Vols fell to No. 8/8 Texas, 64-53, on November 29th, 2015, at Thompson-Boling Arena.
DeShields was 9-of-22 from the field and made big shot after big shot to keep the Lady Vols (5-1) in the game. She grabbed a season-high 11 rebounds to record the second double-double of her career.
Her 24 points were her most as a Lady Vol (at that point) and her most since recording her only other double-double, a 24-point, 12-rebound effort against Michigan State on March 25th, 2014, when she played for North Carolina.
Texas (5-0) held a 28-18 advantage in points in the paint, relying on drives to the basket from its guards and strong post play from Imani Boyette (11 points, nine rebounds). Lashann Higgs led Texas with 18 points on 6-of-14 shooting and Brooke McCarty scored nine of her 11 points in the second half.
The loss snapped Tennessee's 27-game home winning streak, which dated back to a win over Auburn on February 20th, 2014. It also stopped Tennessee's home winning streak against ranked teams at eight games.
Last time They Played In Austin
The last time Tennessee played in Austin, Bashaara Graves scored 13 of her team-high 15 points in the second half, but No. 4/5 Tennessee could not rally back from an early deficit, falling to No. 6/9 Texas, 72-59 on November 30th, 2014.
The loss marked the first time Tennessee (4-2) had lost in back-to-back games since falling to Baylor and Stanford in December of 2012. It also halted the Lady Vols' five-game winning streak against Texas (5-0).
Leading Texas were Kelsey Lang and Nneka Enemkpali, who scored 18 and 17 points, respectively.
Texas shot 49 percent in the game and outscored Tennessee 38-26 in the paint and 12-2 on fast breaks.
With Graves' 15 points, she added 10 rebounds for her fourth double-double of the season and 17th of her career. Andraya Carter tallied a season-high 13 points to go along with seven rebounds. Jordan Reynolds and Jasmine Jones also added 10 points for the game.
Lady Vol Junior Trio Leading The Way
Tennessee has been paced by its junior trio of 6-foot-6 center Mercedes Russell, 6-1 guard Diamond DeShields and 6-2 forward Jaime Nared.
Those three players are the team's top scorers and rebounders through seven games, and they have combined for 11 double-doubles.
A preseason All-SEC Second Team pick, Mercedes Russell is having a breakout season, averaging nearly a double-double.
Her stats after seven games include a team-leading 17.7 ppg. and 9.3 rpg. while hitting 53 percent on field goals and 68 percent on free throws.
Russell has notched double-doubles in five of her first seven games this season to give her 16 for her career.
In her first two seasons of play, Russell had only four games of 15 or more points. She has 15 or more points in all seven games this season (17/18/15/19/17/16/22).
Nared is off to the best start of her career, as well, averaging 13.3 points and 8.7 rebounds while shooting 85 percent from the free throw line.
She has rung up double-doubles in her past four games, tallying 18 points and 11 rebounds vs. Penn State, 11/10 vs. Virginia Tech, 16/10 vs. Tennessee State and 19/11 vs. Baylor.
Nared already has two of the top scoring efforts of her career in her first seven games this season with 19 vs. James Madison and Baylor, and 18 vs. Penn State.
Her current streak of doubles-doubles marks the first time since early in 2015-16 she has strung together consecutive games scoring in double figures since doing so vs. Stetson (12), Missouri (13) and Florida (10).
A preseason All-SEC First Team selection, DeShields is a do-it-all player who is averaging 14.7 points per game to rank second on the team. She paces the Lady Vols in assists (4.0), is second in blocks (1.4), third in rebounding (7.0) and fourth in steals (1.1). She is shooting 42% from the field, 33% on threes and 81% from the charity stripe.
DeShields has scored 15 or more points in three of the past five games and has recorded a pair of double-doubles to match her total of a year ago.
DeShields has dished out five or more assists in four of seven games thus far.
A Deeper Look At Tennessee
Tennessee has been to the NCAA Elite Eight in three of Holly Warlick's first four seasons as a head coach. It's something only one other women's coach (Leon Barmore, Louisiana Tech) has done during a career's first four years.
UT has won three SEC titles during the past four years, including two regular season titles (2013, 2015) and a tourney title (2014).
The Lady Vols return eight players from last season's NCAA Elite Eight squad and have three newcomers for a roster of 11. Nine of those players will see action this season, while two (Te'a Cooper and Cheridene Green) redshirt due to injury.
Last year's unit finished 22-14 overall and 8-8 in SEC play (t7th) but rallied to earn the program's 28th overall NCAA Elite Eight berth.
Tennessee has been picked to finish third in the SEC by both the media and the league's coaches, following defending champ South Carolina and 2015-16 runner-up Mississippi State.
Diamond DeShields (first team) and Mercedes Russell (second team) were named to the 2016-17 Coaches Preseason All-SEC Team.
DeShields also made the five-player Media Preseason All-SEC Team.
After ending last season unranked in the AP Poll and 19th in the USA Today Coaches Poll, the Lady Vols opened ranked 13th and 14th, respectively.
In other polls, the U.S. Basketball Writers Association had UT 12th; AP, Sporting News and Athlon Sports had UT ranked 13th; the Lady Vols were 14th in the USA Today Coaches Poll and the espnW Poll (t14); and Lindy's had the Lady Vols at No. 16.
Tennessee Tumbles vs. Baylor, 88-66
Redshirt junior Mercedes Russell scored a season-high 22 points in No. 22/25 Tennessee's 88-66 loss to No. 4 Baylor last Sunday at Thompson-Boling Arena.
Russell added 12 rebounds and four blocks en route to her fifth double-double of the season and 16th of her career. Junior Jaime Nared recorded her fourth consecutive double-double with 19 points and a career-high-tying 11 rebounds. Nared added two assists, two blocks and a steal.
Despite being on the road in front of a crowd of 9,244, the Lady Bears (9-1) controlled the game from the opening tip, starting the game on an 11-0 run.
Baylor outscored the Lady Vols (4-3) in each of the first three quarters to take a 27-point lead into the final period.
Alexis Jones posted a dominant performance for Baylor, finishing with a career-high 30 points to go along with 10 assists, nine rebounds and three steals. Nina Davis added 20 points and nine rebounds for the Lady Bears in the outing.
About The Longhorns
Texas is off to a 2-4 start but returns eight letterwinners and two starters from last season's 31-5 NCAA Elite Eight squad.
All of the team's losses have been to top-10 teams, including #10/10 Stanford (71-59), #5/5 Mississippi State (79-68), #6/6 South Carolina (76-67) and #1/2 UConn (72-54).
The Longhorns are coached by Karen Aston, who is 91-50 in her fifth season in Austin.
Texas lost six players off last year's squad, including 6-7 center Imani Boyette, who was taken with the 10th overall pick of the WNBA Draft by the Chicago Sky.
The Longhorns welcomed four players to the active roster, including 6-3 freshman guard/forward Joyner Holmes, who is averaging 10.5 points and 5.0 rebounds per game.
Texas has made 29 all-time NCAA Tournament appearances, appearing in three Final Fours and winning a national title in 1986.
Tennessee won its first NCAA title the next season on the Longhorns' home court, defeating Louisiana Tech, 67-44.
Texas Falls To #2/2 UConn, 72-54
Junior Brooke McCarty led Texas with 15 points and senior Kelsey Lang picked up her second-straight double-double, as No. 14/15 Texas (2-4) was defeated by No. 2/2 UConn (7-0) at Mohegan Sun Arena last Sunday, 72-54.
Both McCarty and Lang carved their spots in all-time Texas top-10 lists. McCarty's three triples moved her into 10th all-time for three-pointers made with 117, while Lang's two blocks placed her ninth all-time for career rejections with 122.
McCarty's 15 points included a 3-of-7 shooting effort from downtown along with three boards and assists. Lang picked up her third career and second-consecutive double-double with 12 points and 10 boards with a side of two blocks.
As a team, Texas shot 43.1 percent (22-of-51), while UConn shot at a 49.1 percent mark (26-of-53). The Longhorns outrebounded the Huskies, 31-24, and haven't lost a battle of the boards this season.
What's Next for the Lady Vols
After facing Texas, the Lady Vols return home and host Appalachian State on Wednesday (SECN+, 6:00pm CT) and #10/10 Stanford on Sunday (SEC Network, 2:00pm CT).
The Lady Vols then entertain Troy (December 21st) and UNCW (December 29th) to wrap up 2016 and open 2017 with a New Year's Day tussle with #11/12 Kentucky.
After matching up with the Lady Vols, Texas plays host to UT Rio Grande Valley on Thursday at 7:00pm CT.