Written by Heather Huber
Fort Campbell Public Affairs Office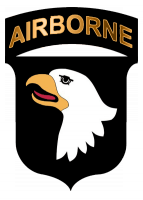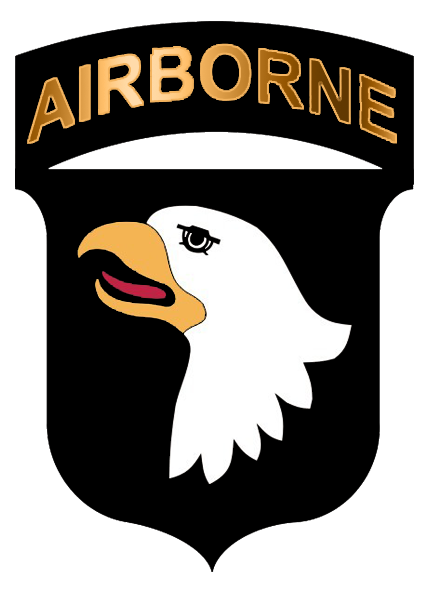 Fort Campbell, KY – When he was nominated for the GEICO Military Service Award, Sgt. 1st Class Julio Mella, 21st Brigade Engineer Battalion, 3rd Brigade Combat Team, 101st Airborne Division, was honored but did not think much about it.
"There were many, many people being nominated with me," Mella said. "I wasn't being pessimistic, just realistic."
The GEICO Military Service Awards Program "spotlights the valuable and lasting contributions enlisted members of the armed forces make in three specific areas of endeavor," according to the GEICO website.
Service members can be nominated for service in drug and alcohol abuse prevention, fire safety and fire prevention or traffic safety and accident prevention. Each year, one member from each branch of the service is selected to receive the award.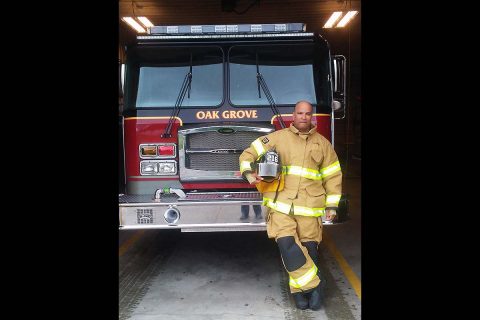 "When I was attached to the garrison command, they were looking for nominations to the GEICO award," Mella said.
Mella was selected for nomination because of his volunteer work as a medical technician, a volunteer firefighter in Oak Grove and a reserve deputy sheriff in Montgomery County. But before the results were announced, he was moved from the garrison to 3rd Brigade Combat Team and deployed to Afghanistan.
"I made a phone call around November or December asking and they told me they'd been looking for me for more information," Mella said. "Then I was deployed so I forgot about the award."
Also in November, he was awarded the Knowlton Award for excellence in Military Intelligence so Mella said he was not thinking about the GEICO award.
"I emailed my former first sergeant in January and he was trying to find some information [about the award]," Mella said. "Then again I let it rest."
On February 22nd, Command Sgt. Maj. Kenneth Chaney, 1st Battalion, 187th Infantry Regiment, 3rd BCT, called his senior noncommissioned officers together to say that he had to send one of them back to Fort Campbell to receive an award.
"I wasn't tracking it was me," Mella said.
He had just gotten over pneumonia and bronchitis and had not thought much about the award.
"I was listening, but I wasn't hearing and he kept looking at me," he said. "Then he told me 'You need to go back.' I was like 'What did I do now?'"
Mella was excited yet humbled when he learned that he won the GEICO award because so many well-qualified Soldiers from across the Army had been nominated.
"I didn't know the magnitude of the award to be honest until I read the program of activities," Mella said.
He and his wife, Jacqueline, traveled to Washington to accept the award. The couple spent a week in the nation's capitol visiting monuments, touring the Pentagon and meeting with Army commanders, including the Sergeant Major of the Army Daniel A. Dailey and Command Sgt. Maj. John Wayne Troxell, the senior enlisted adviser to the chiefs of staff.
Volunteer work
Mella has been volunteering at the Oak Grove Volunteer Fire Department since 2008 when he first arrived Fort Campbell. He volunteers as both a firefighter and an emergency medical technician.
"When you want to help the community and you do what you love, you find time," Mella said.
The fire department works with his schedule as a Soldier, including holding a place for him while he is deployed.
"I go and do my deployments. I go whenever I need to go, and I come back and my uniform is waiting for me like I left yesterday," Mella said. "They are really good people."
Although he only sees the other firefighters on Mondays and one Saturday a month, he considers them a second Family.
"I'm really proud to say that I belong to the Oak Grove Fire Department," he said.
Although he won the GEICO award for his work with the fire department, Mella also works as a reserve deputy sheriff in Montgomery County. He graduated the training academy in July 2012 and was placed on reserve status with the sheriff's office. He works a minimum of eight hours a month with the department when he is not deployed.
"Over there too, they're very supportive of me being in the Army," he said. "When I deploy and I come back … the only thing I have to do is complete the requirements that I need to go on patrol – qualify on my weapon, take classes."
Mella said that working all three positions and still seeing his Family takes good time management skills.
"I work my duty day like every other Soldier, then I go home," he said. "If an emergency call comes, if I can respond I go to the fire station. From there we go."
Mella's reserve duty with the Montgomery County Sherriff's Office includes working at Clarksville community events like Rivers and Spires, as well as transporting prisoners, serving warrants and registering sex offenders.
He began volunteering as a firefighter when he was 16, and still lived in the Dominican Republic. In 1979, his country was still recovering from Hurricane David and Mella wanted to do something to help. He walked up to the Santo Domingo Fire Department and asked how to join. Mella was told he had to be at least 18 to be a firefighter, but he could be a volunteer.
Mella became a police officer in 1983 when he graduated from the Dominican Republic's National Police Academy. He worked as a police officer in the Dominican Republic for 10 years before moving to Brooklyn, New York, where he joined the City of New York Auxiliary Police Department. He remained there until he joined the Army in 1998.
Mella jokes that being a Soldier, a firefighter and a sheriff's deputy at times confuses people in the communities that he serves.
"[People will say] 'Hey, do you have a brother who's a cop?' when I was in firefighter gear and I say 'Yeah, yeah, he's taller than me and stronger than me,'" he said.
But Mella takes it all in stride and finds his volunteer work worthwhile.
"It makes me feel like I'm doing something," Mella said. "Everywhere I go, if I can give time, I give time."
Even when deployed, Mella seeks opportunities to lend a hand. In 2010, while deployed to Afghanistan he volunteered for 480 hours as a medical technician in the emergency room at Craig Joint Theater Hospital at Bagram Airfield.
And before coming to Fort Campbell, Mella volunteered with EMS at Fort Huachuca, Arizona, and was the medic for his company during training events.
"I'll keep doing it until I'm too old," he said. "It's what I love to do. It's my passion, to volunteer and serve others."
Education
Mella joined the Army in 1998 because he wanted to be able to provide a better future for his Family.
He failed the Armed Services Vocational Aptitude Battery twice because of he was not proficient in English, but after completing additional training he passed the test on his third try.
Now Mella has four degrees, an associate of arts, an associate of applied science, and bachelor's and master's degrees in criminal justice, and he is working on his doctorate in criminal justice.
The first associate's degree he obtained on his own, but the second associate's, the bachelor's and the master's – and soon the doctorate – he obtained through the Army tuition assistance program.
Mella's ultimate goal was to become a criminal justice professor. He achieved that goal when he began teaching the subject part-time at Brown Mackie College in Hopkinsville Kentucky.
"That's another thing that I feel blessed, because every place that I work and participate, the reception is incredible," he said. "The campus president, Ms. Diane Dodd, always when I go away and come back, there is work waiting for me."
Initially Mella enlisted in the infantry, but each time he reenlisted he would choose to reclassify into a more technically challenging military occupational specialty.
"Not because my job was bad, but to get better," he said.
His first reenlisted was for helicopter mechanic, then as an intelligence analyst.
Family
"Every time my alarm goes off on my phone, my wife just looks at me because she knows I'm going to take it," Mella said. "But now she's more receptive after the award. She said this is big. They recognized me for what I do and I wasn't looking to be recognized."
Mella is proud of his children, Emanuel, Vanessa and Teresa, in whom he has tried to instill a good work ethic and a sense of community responsibility.
"I always told my son 'you need to be better than me,' … so I want him to go to college," Mella said, not because he believes his life is bad, but because he wanted his son to achieve more than he had.
"He went to college for a year or so to study the same thing, criminal justice, but he told me one day 'I don't want to go to college. I want to join the Army,'" he said.
Mella tried to convince him to stay in college, but when his son said he just wanted to be like Mella he could not argue anymore. Now Cpl. Emanuel Mella is a Cavalry scout assigned to 2nd Brigade Combat Team and works adjacent to his father when they are both home station.
"What I did with my son, I kind of created a career path for him," Mella said. "I told him this is what you're going to get when you get to your unit. Because of the way you are, with the way I raised you, this is what you're going to get. My projection is you're going to be a sergeant before your fourth year in the Army."
Emanuel joined the Army in December 2013 and Mella said he is up for promotion to sergeant next month.
Vanessa will graduate high school this month and plans to attend the University of Tennessee in Knoxville to study Spanish and international relations.
"She also wants to do social work because she's like me, she's very concerned about other people's well-being," Mella said. "She thinks being a social worker she may be able to help others."