#6 Tennessee Lady Vols at #9/8 South Carolina
Sunday, January 13th, 2018 | 12:02pm CT
Columbia, SC | Colonial Life Arena | ESPN2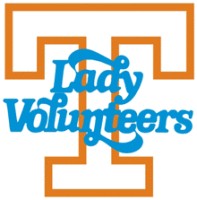 Knoxville, TN – No. 6/6 Tennessee (15-1, 3-1 SEC) continues its arduous three-game road swing with a stop in Columbia, SC, to take on No. 9/8 South Carolina (14-2, 3-1 SEC) in a contest slated to tip at 12:02pm CT on Sunday at Colonial Life Arena.
This marks the 55th meeting between these schools in women's basketball, and the Lady Vols and Gamecocks will face off again on February 25th in UT's Senior Day game in Knoxville.
The Lady Vols' match-up with South Carolina is the second of four straight UT contests vs. teams ranked in the AP Top 20.
This marks the second run of four straight ranked opponents during the Holly Warlick era. UT beat #22/NR North Carolina and #18/20 Texas, then lost to #3/3 Baylor and #1/1 Stanford in 2012-13 (her first year).
This set of foes is the highest ranked quartet Tennessee has played consecutively since UT swept #15/19 Notre Dame, #8/9 Texas A&M, #6/5 LSU and #4/4 Stanford in the 2008 Regional Final and Final Four en route to the Lady Vols' eighth NCAA title.
The Lady Vols are coming off their first defeat of the 2017-18 season, falling in overtime to #17/16 Texas A&M in College Station, 79-76, on Thursday night.
South Carolina, meanwhile, bounced back from a road loss at Missouri on January 7th by holding off Auburn, 71-63, in Columbia on Thursday night. USC star A'ja Wilson suffered an ankle injury late in that contest, and her status for Sunday is questionable.
UT is 3-3 vs. USC during the Warlick era, with Dawn Staley's squad entering as the higher ranked team in five of those encounters. Last season, #RV/25 Tennessee topped #4/4 South Carolina in Columbia, 76-74, to snap a three-game series skid to the Gamecocks and end the home team's 30-game win streak in SEC games.
Broadcast Information
Beth Mowins (play-by-play), Debbie Antonelli (analyst) and Steffi Sorensen (reporter) will describe the action for the Tennessee-South Carolina TV broadcast on ESPN2.
Mickey Dearstone is handling the call for IMG College/Lady Vol Network radio/online broadcasts for the 19th season. A link to the live audio stream can be found on each game's Hoops Central page or the Lady Vol schedule on UTSports.com.
Air time for games on the Lady Vol Radio Network generally occurs 30 minutes prior to tip-off.
Coming Up On The Schedule
Tennessee is in the midst of a grueling stretch featuring four ranked opponents in the span of 11 days.
After the South Carolina match-up the Lady Vols face two more ranked teams (both of them in the top five).
At #2/2 Notre Dame (January 18th, 6:00pm CT)
Home vs. #4/3 Mississippi St. (January 21st, 3:00pm CT)
Battle of the Bigs
Sunday's game could showcase two of the SEC's best bigs, UT's Mercedes Russell and USC's A'ja Wilson, if the latter returns from an ankle injury.
Russell averages 17.3 ppg., 8.6 rpg., 1.8 bpg. and 1.1 spg. while shooting 63 percent from the field to rank second among SEC players.
In SEC play, Russell is averaging 20.0 ppg., 7.8 rpg. and 3.0 bpg., while shooting 62 percent from the floor.
Wilson is averaging 23.2 ppg. and 11.1 rpg. and is shooting 57 percent from the field for the season but is at 19.3, 11.8 and 54% vs. league foes.
The standouts rank one-two among active SEC players for career double-doubles, with Wilson leading the way with 42 and Russell next at 37.
Bouncing Back After A Loss
Tennessee is 32-9 following a loss during the Holly Warlick era.
The Lady Vols have lost back to back games during her six years nine times, with seven of those occasions coming during the past two seasons.
In Warlick's first three seasons at UT, the program suffered consecutive setbacks only twice, with one coming in her first year (2012-13) and the other occurring in her third season.
While it may seem improbable, the incomparable Pat Summitt suffered back-to-back losses several times in her stellar career as well, with the most recent occasions occurring in 2011-12 (unranked Virginia, followed by #1/1 Baylor), 2008-09 (#7/10 Duke, followed by unranked Kentucky), 2005-06 (No. 2/2 Duke, followed by unranked Kentucky).
The Latest On Tennessee
UT was one of only four remaining unbeaten teams in women's basketball until Texas A&M knocked off the Lady Vols on Thursday night.
That 15-0 start was the fourth best in school history, behind 39-0 (1997-98), 18-0 (2005-06) and 16-0 (1994-95) season-opening streaks.
It also was the Lady Vols' longest winning streak since reeling off 25 in a row from December 18th, 2010, to March 28th, 2011.
The last time UT stood 15-1 through 16 games was in 2009-10, a year in which UT finished 32-3 and won the SEC with a 15-1 mark.
Mercedes Russell has scored in double figures in 46 of her last 48 games, including all 16 this season.
Russell's last two outings were a career-high 33 points vs. Vanderbilt and 21 vs. Texas A&M.
The Big Orange women have won 13 of 16 games by double-digit margins.
UT has led every game this season at the half, except for a tie vs. Auburn (30-30), and has owned a double-digit advantage at the intermission in 10 of 16 contests.
The Lady Vols have allowed only four opponents to score more than 71 points (Marquette – 99, Texas – 75, Vandy – 73, A&M 79) and have allowed only two teams to shoot better than 40 percent from the field (Vanderbilt, .491 & Marquette, .437).
Holly Warlick has started the same five players every game thus far. That quintet includes Jaime Nared and Rennia Davis at the forward positions, Mercedes Russell at center and Evina Westbrook and Meme Jackson at guard.
It's the longest Tennessee has opened a season with the same starting five since at least the 1977-78 season. Box scores that season and prior do not indicate who started.
In Lady Vol history, the most recent long streak for the same starting five reached 11 games in 2007-08, when Pat Summitt chose the same lineup of Candace Parker, Angie Bjorklund, Nicky Anosike, Shannon Bobbitt and Alexis Hornbuckle to report for the opening tip. UT went 10-1 in that span and went on to win the NCAA title with a 34-3 record and the SEC title with a 14-0 mark. In game 12, in the team's visit to Chicago, Parker missed curfew and didn't get the starting nod vs. DePaul on Jan. 2, 2008.
UT has four players averaging double figures in scoring, including seniors Jaime Nared (17.4) and Mercedes Russell (17.3), and freshmen Rennia Davis (11.1) and Anastasia Hayes (10.3). Evina Westbrook (9.8) is right behind them, knocking on the door.
Russell (7) and Nared (6) have led UT in scoring the most times, followed by Hayes (2), and Davis, Meme Jackson and Westbrook (1).
Russell has scored in double figures 16 times, followed by Nared (14), Hayes (10), Davis (8), Westbrook (7), Jackson (4), Green (4) and Dunbar (1).
The Lady Vols have dished out 24 and 20 assists vs. Vanderbilt and Texas A&M, respectively, marking the first time UT has had back-to-back 20+ assist games vs. SEC foes since doing so vs. Alabama (22) and Arkansas (20) in 2015-16.
Tennessee has outscored its opponents in the points-in-the-paint category in 13 of 16 games, averaging a 43.0 to 29.9 difference.
The Lady Vols bested their foes in second chance points 12 times and tied another time. UT averages 15.7 second chance points, while its opponents tally 10.4 after Texas A&M got an opponent-season-high 18 on Thursday night.
Tennessee shot its best field goal percentage of the season (48.6) vs. Vanderbilt, but surrendered its highest percentage (49.1) as well vs. the 'Dores.
Tennessee In SEC Play
UT is 380-65 in SEC regular-season games through the Texas A&M game, winning 18 championships and capturing 17 SEC tourney titles through the years.
During the
Holly Warlick
era, Tennessee is 63-21 in league games, making Warlick the top-ranked active SEC coach in terms of winning percentage in league play at .750 among coaches with at least one season at a school.
South Carolina's Dawn Staley is the next coach behind Warlick at .685 (100-46), followed by UK's Matthew Mitchell at .640 (103-58).
In only her sixth year as a head coach, Warlick already ranks fourth in total league wins among active SEC coaches and has won regular season titles in 2013 and 2015, and a tourney crown in 2014.
Warlick's record stands 80-26 in non-conference games.
What Have You Done For Me Lately?
Mercedes Russell is averaging 20.0 points, 7.8 rebounds and 3.0 blocks per game in SEC play, shooting 63 percent from the field and 78 percent from the free throw line.
Russell has led UT in scoring and rebounding the past two games with 33/8 and 21/10 workloads vs. Vanderbilt and Texas A&M, respectively.
Cheridene Green is hitting 70 percent of her shots during SEC play, averaging 8.3 points and 4.8 rebounds per game off the bench.
The last seven games, Evina Westbrook has averaged 13.1 ppg. The first nine, she put up 7.2 per contest.
Tennessee is averaging 20.0 assists per game in SEC play, up over 18.0 apg. overall.
The Lady Vols have improved their free throw percentage to 78.4 percent, which is better than their 72.2 season average.
Tennessee Notes vs. South Carolina
UT enters Sunday's contest with a 48-6 advantage in the series, including 20-2 in Columbia, 21-2 in Knoxville and 7-2 at neutral sites.
South Carolina had won the last three meetings, including twice in 2014-15, before unranked UT pulled the upset in Columbia last season.
Tennessee is 5-2 vs. USC during the postseason and is 1-0 in overtime, taking a 79-73 extra-frame decision over the Gamecocks in the Palmetto State on February 15th, 1996.
For the first time in six games, Tennessee will enter as the higher ranked team.
Since 2010, UT and USC each have won four SEC regular-season titles, with UT winning or sharing in 2010, 2011, 2013 and 2015 and USC doing so in 2014, 2015, 2016 and 2017.
Holly Warlick is 3-3 vs. the Gamecocks since taking over as head coach at UT prior to the 2012-13 season.
Warlick suffered her first loss to Dawn Staley and company on February 23rd, 2015, when USC prevailed, 71-66, in Columbia.
Three seasons ago, #10/9 Tennessee and #4/5 South Carolina met in the regular season finale in Knoxville, and the Lady Vols rolled to a 73-61 win on Senior Day for Meighan Simmons.
After defeating South Carolina, the regular season SEC champs at 14-2, the 13-3 Lady Vols went on to claim the 2014 SEC Tournament title in Duluth, GA.
Warlick picked up the first SEC victory of her head coaching career in Columbia on Jan. 3, 2013, as her #12/13 Lady Vols went into Colonial Life Arena and took down #18/15 USC, 73-53.
The Lady Vols went 1-1 vs. South Carolina in 2011-12, suffering their first loss to the Gamecocks since Jan. 23, 1980 (56-52 in Columbia), when UT head coach Holly Warlick was a senior point guard for the Big Orange.
Warlick's 1979-80 UT squad bounced back to win two follow-up games vs. USC that season, and she finished her playing career 4-1 vs. the team from the Palmetto State.
Tennessee lost to South Carolina, 64-60, on February 2nd, 2012, in Knoxville, but rebounded to defeat USC in the 2012 SEC Tournament semifinals in Nashville, 74-58, en route to its 16th SEC postseason championship.
Until the 2011-12 setback, Tennessee had won 40-straight in the series.
Last Meeting Between UT and USC
Despite a late three-pointer to tie the game by No. 4 South Carolina, junior Jaime Nared's clutch free throws in the final seconds stunned the Gamecocks for a huge road victory in Colonial Life Arena, 76-74.
Nared, who was 11 of 12 from the free throw line in the second half, drew a foul with five seconds remaining in the game and converted on both attempts to ice the game for the Lady Vols.
Tennessee (14-7, 5-3 SEC) picked up its third Top-10 win of the season and its first Top-5 win on the road since 2007 against UConn. South Carolina (18-2, 8-1 SEC) lost its first conference game of the season and saw its 30-game SEC home winning streak come to an end.
Nared finished with a career-high 27 points, five rebounds, three assists and three steals. Redshirt junior Diamond DeShields accounted for 21 points, eight rebounds, five assists, two blocks and two steals. It was the third consecutive outing in which DeShields had scored at least 20. Mercedes Russell posted her 12th double-double of the season and 23rd of her career, carding 16 points and 10 rebounds.
South Carolina had four players reach double-digit scoring. Bianca Cuevas-Moore led the Gamecocks with 18 points, including the game-tying 3-pointer with 15 seconds left in the contest.
South Carolina Reset
Tennessee has some ties to UT via a member of the coaching staff and one of its players.
USC assistant Jolette Law spent the past five years on Holly Warlick's staff before joining the Gamecocks this summer. Law is a South Carolina native from Florence.
Former Lady Vol Te'a Cooper transferred to South Carolina after last season. She sat out the 2016-17 campaign at Tennessee while rehabbing a knee injury suffered between her freshmen and would-be sophomore seasons.
The Gamecocks feature four players scoring in double figures, led by A'ja Wilson (23.2). She is joined by Alexis Jennings (11.8), Lindsey Spann (11.4) and Tyasha Harris (10.5).
UT faced Spann last season when she was at Penn State, with the former Nittany Lion scoring five points in the PSU win in University Park.
South Carolina's two losses are to #6/6 Notre Dame (92-85) on November 26th and to #15/15 Missouri (83-74) on January 7th.
The Gamecocks have big wins over #15/13 Maryland, #14/16 Duke and #22/21 Texas A&M. The win over the Aggies was by two points in Columbia.
Defending NCAA champion South Carolina is coached by Dawn Staley, who is 235-78 in her 10th year at the school. She is 407-162 in her 18th season overall as a head coach.
USC has won or shared a piece of the last four SEC titles and has claimed the last three tourney crowns.
USC Last Time Out (USC 71, AU 63)
A'ja Wilson had 19 points and 11 rebounds before leaving with a right ankle injury with 16 seconds left in No. 9 South Carolina's 71-63 win over Auburn on Thursday night.
Wilson was a force with her 12th double-double this season and, in the first quarter, became just the third player in program history to reach 2,000 career points. But she came down hard under her own basket in the final seconds and hobbled over to the corner of the court. Team trainers helped her off and she went right to the locker room.
Wilson and the defending national champion Gamecocks (14-2, 3-1 Southeastern Conference) rebounded from their first SEC loss of the season Sunday at Missouri to win their eighth straight over the Tigers (10-6, 1-3). Not that it was easy.
Auburn whittled a 22-point second-quarter deficit to 62-56 on Janiah McKay's jumper with 5:36 to play. But South Carolina point guard Tyasha Harris responded with five straight points to rebuild the double-digit edge.
Harris was the only other South Carolina player in double figures with 12 points. McKay led Auburn with 27 points and Daisa Alexander had 16.
Tennessee Last Time Out (A&M 79, UT 76 OT)
Danni Williams made three free throws with 7.8 seconds remaining in overtime to put No. 17/16 Texas A&M ahead and help hand No. 6/6 Tennessee its first loss of the season, 79-76, on Thursday night at Reed Arena.
Mercedes Russell recorded 21 points and 10 rebounds to lead the Lady Vols (15-1, 3-1 SEC). The loss marks the first time Tennessee has dropped a game since being eliminated from last year's NCAA tournament on March 20.
Khaalia Hillsman led the Aggies (14-4, 3-1 SEC) with 22 points on 8-of-9 shooting from the floor and added 11 boards. Williams chipped in 22 of her own while going 3-for-7 from 3-point range. Texas A&M has now won its past two match-ups with the Lady Vols and the last two meetings in College Station, both in overtime.
Jaime Nared added 18 points for the Lady Vols, including four 3-pointers. Rennia Davis and Cheridene Green netted 12 each, and Evina Westbrook put up nine points while dishing out seven assists.