#12/13 Tennessee Lady Vols vs. #14/12 Texas A&M
Thursday, February 1st, 2018 | 5:32pm CT
Knoxville, TN | Thompson-Boling Arena | TV: SEC Network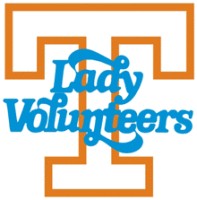 Knoxville, TN – No. 12/13 Tennessee (17-4, 5-3 SEC) will try to get back on the winning track when it plays host to #14/12 Texas A&M (17-5/6-2) on Thursday. An early tipoff time of 5:32pm CT is on tap at Thompson-Boling Arena.
This will mark the second meeting this season between these teams. The (then) #17/16 Aggies held serve at Reed Arena on January 11th, turning back the (then) #6/6 Lady Vols in overtime, 79-76. That setback ended a 15-0 start for Tennessee. Including that contest, the Big Orange women have gone 2-4 since opening the season in perfect fashion.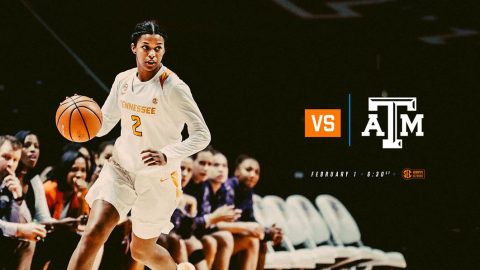 The Lady Vols are coming off a loss on Sunday, falling at unranked LSU, 70-59.
That marked UT's first setback to an unranked team this season and ended a run of 14 straight victories over unranked foes, dating back to an NCAA Tournament First Round triumph over Dayton last March.
Texas A&M comes to town having won three of four since knocking off the Lady Vols.
The Aggies won their third straight game on Sunday, cruising past Vanderbilt in Nashville, 91-67.
Broadcast Information
Pam Ward (play-by-play) and Gail Goestenkors (analyst) will describe the action for the UT-Texas A&M TV broadcast on the SEC Network.
Mickey Dearstone is handling the call for IMG College/Lady Vol Network radio/online broadcasts for the 19th season. A link to the live audio stream can be found on each game's Hoops Central page or the Lady Vol schedule on UTSports.com.
Air time for games on the Lady Vol Radio Network generally occurs 30 minutes prior to tip-off.
Game Promotions
Post-game autographs with Kortney Dunbar at section 116 on the concourse.
High-five tunnel for the first 50 kids every game! Pick up a wristband for the tunnel at section 113 on the concourse.
Free parking & shuttle service from UT's Ag Campus.
Halftime performance by Mutts Gone Nutts.
UT's Upcoming Schedule
Tennessee is in a stretch where it is playing three out of four games on the road, with the A&M game being the only home date.
After Thursday night, UT will pack its bags to play at Vanderbilt at 1:00pm CT (2:00pm ET) on February 4th and at Arkansas at 7:00pm CT (8:00pm ET) on February 8th. Those games will be carried by ESPNU and SECN+, respectively.
UT is back at home on February 11th, when Georgia comes to Rocky Top for the annual "Live Pink, Bleed Orange" game at 2:00pm CT on the SEC Network.
In another scheduling note, UT's February 18th game at Missouri has been set for 1:00pm CT (2:00pm ET) on ESPNU.
RPI Watch
Tennessee ranks No. 10 in the NCAA Women's Basketball RPI, as of the January 30th report.
Below are 19 teams (21 games when UT meets Texas A&M and South Carolina for the second time) on UT's schedule this season that are ranked in the top 100. The teams the Lady Vols already have played are underlined.
1. Notre Dame (L), 3. Mississippi State (L), 11. Texas (W), 12. Missouri, 14. Texas A&M (L), 16. Georgia, 17. South Carolina (W), 20. Marquette (W), 27. Stanford (W), 35. LSU (L), 63. Oklahoma State (W), 74. South Dakota (W), 85. Alabama, 90. James Madison (W), 93. Arkansas, 95. Kentucky (W), 96. Central Arkansas (W), 99. Auburn (W), 100. Ole Miss (W).
Bracketology Says
ESPN's Charlie Creme has Tennessee projected for a No. 4 seed in the NCAA Tournament and slotted in the Spokane Regional.
Creme has the Lady Vols hosting a first round game vs. No. 13 Mercer and meeting either No. 5 Green Bay or No. 12 Gonzaga in the second round.
Tennessee Notes vs. Texas A&M
Tennessee holds a 7-4 all-time record vs. Texas A&M, dating back to Dec. 19, 1997. UT is 2-1 in Knoxville, 1-2 in College Station and 4-1 at neutral sites vs. the Aggies.
The Big Orange women are 5-4 vs. A&M since the Aggies joined the SEC.
A&M is 2-0 in overtime games vs. UT, defeating the Lady Vols in an extra frame the past two times these squads met in College Station.
Mercedes Russell has posted double-doubles in her past two games vs. the Aggies, notching a 21/10 outing on January 11th, 2018, and a 17/11 output on February 12th, 2017.
Kortney Dunbar hit three treys in the 2016 game in College Station, all in the first quarter.
In the initial meeting between these teams in Knoxville, on February 28th, 2013, Tennessee defeated A&M, 82-72, on Senior Day to give Holly Warlick an SEC regular-season championship on the Lady Vols' home court in her first season as head coach. Her squad had been picked to finish as low as fifth and returned no starters.
Tennessee made its first-ever women's basketball appearance in College Station on January 26th, 2014, and the (then) #11/12 Lady Vols picked up a key victory over the (then) #17/15 Aggies, 76-55. A&M was the SEC leader at the time of that defeat.
UT has met A&M in other tournaments, including one regular-season and one postseason event.
After both of those tourney wins over the Aggies, the Lady Vols would advance to, and win, the NCAA Final Four in 1997-98 and 2007-08.
In the first meeting, the #1/1 Lady Vols rolled to a 105-81 victory over the Aggies at the Northern Lights Invitational in Alaska in game two of a three-game stay.
The famed "Three Meeks" dazzled #8/9 A&M in that contest, as Chamique Holdsclaw tallied 29, Semeka Randall tossed in 23 and Tamika Catchings added a double-double of 21 points and 12 rebounds for #1/1 UT in the high-scoring affair.
In 2008, Candace Parker scored 26 points and Alexis Hornbuckle chipped in 14, as the Lady Vols defeated Texas A&M, 53-45, in the Oklahoma City Regional Final to advance to the Final Four in Tampa.
Last Meeting Between UT And A&M
Danni Williams made three free throws with 7.8 seconds remaining in overtime to put No. 17/16 Texas A&M ahead and help hand No. 6/6 Tennessee its first loss of the season, 79-76, on January 11th at Reed Arena.
Mercedes Russell recorded 21 points and 10 rebounds to lead the Lady Vols (15-1, 3-1 SEC). The loss marked the first time Tennessee dropped a game since being eliminated from last year's NCAA tournament on March 20th.
Khaalia Hillsman led the Aggies (14-4, 3-1 SEC) with 22 points on 8-of-9 shooting from the floor and added 11 boards. Williams chipped in 22 of her own while going 3-for-7 from 3-point range. Texas A&M has won its past two match-ups with the Lady Vols and the last two meetings in College Station, both in overtime.
Jaime Nared added 18 points for the Lady Vols, including four 3-pointers. Rennia Davis and Cheridene Green netted 12 each, and Evina Westbrook put up nine points while dishing out seven assists.
Last Time In Knoxville
Texas A&M's Khaalia Hillsman scored the game-winning putback with four seconds left as No. 24/25 Tennessee fell to the Aggies, 61-59, on February 12th, 2017, at Thompson-Boling Arena.
Mercedes Russell led the Lady Vols (16-9, 7-5 SEC) with 17 points and 11 rebounds for her 14th double-double of the season. Texas A&M (19-6, 9-3 SEC) outscored UT 14-5 in the fourth quarter to maintain third place in the conference standings.
Alexa Middleton scored 14 points and recorded four assists, and Jaime Nared added nine points and seven rebounds. Danni Williams led the Aggies with 18 points. Hillsman logged a double-double with 10 points and 10 rebounds, while Curtyce Knox notched a double-double of her own, finishing with 10 points and 10 assists.
After holding a 20-15 advantage following the first quarter, Tennessee opened the second quarter with a 12-6 run over the first three minutes to build an 11-point lead. Texas A&M kept the score close as the Lady Vols went into the half ahead, 38-32.
Texas A&M Reset
Texas A&M enters having won its last three and six of its last seven. The Aggies are 5-1 on the road.
A&M has four players scoring in double figures, including Chennedy Carter (21.1), Khaalia Hillsman (15.8), Danni Williams (14.8) and Anriel Howard (11.6). Howard makes it a double-double, averaging 12.4 rebounds per game.
The Aggies' SEC losses were at South Carolina (61-59) and vs. Georgia (92-84, OT).
A&M, picked fifth by the coaches and fourth by the media in the preseason polls, returned four starters from last season's 22-12 squad that finished 9-7 (6th) in the SEC and advanced to the NCAA Second Round.
Legendary coach Gary Blair is in his 15th year at the helm of the Aggies, owning a 348-146 record there. He is 756-309 overall in 33 seasons as a college coach, having led programs at Stephen F. Austin and Arkansas before arriving in College Station.
Blair led the Aggies to the 2011 NCAA title.
A&M Last Time Out (A&M 91, VU 67)
No. 15 Texas A&M picked up its third straight win, defeating Vanderbilt 91-67 at Memorial Gym in Nashville on Sunday. Chennedy Carter led the Aggies with 28 points.
Texas A&M (17-5, 6-2) had four players score in double figures for the third time in four games, led by Carter, who has scored 20+ points in all six of her road games. Danni Williams added 18, and now is just 13 points away from 1,000 in her career, Khaalia Hillsman had 16 and Anriel Howard scored 12.
Texas A&M (17-5, 6-2 SEC) led 42-28 at the half, steadily increasing its lead throughout the game. The 91 points tied for the most for the Aggies in an SEC game all-time, matching the point total against Alabama on January 3rd, 2013, A&M's first conference game as a member of the SEC.
Tennessee Last Time Out (LSU 70, UT 59)
Mercedes Russell scored 14 points and added 10 rebounds, but No. 10/10 Tennessee could not overcome a 44-point second half by LSU in a 70-59 loss on Sunday at the Pete Maravich Assembly Center in Baton Rouge.
The Lady Vols (17-4, 5-3 SEC) shot 9-for-30 from the field over the final 20 minutes, and saw a five-point halftime lead slip away in their fourth loss of the season. UT was also faced with foul trouble in the second half, as six players picked up at least three personal fouls.
LSU (13-6, 5-3 SEC) was fueled by a dominant effort on the glass, including 23 offensive rebounds. Chloe Jackson led the Lady Tigers with 21 points and nine boards, while Raigyne Louis added 18 points.
Meme Jackson recorded 13 points and three 3-pointers, while Evina Westbrook dished out seven assists to go along with 10 points for UT.