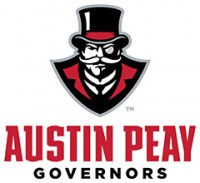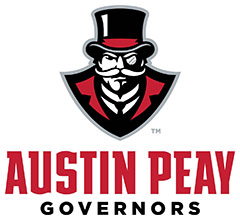 Clarksville, TN – Austin Peay State University (APSU) student-athletes posted a departmental grade-point average of 3.0 or better for a program-record fourth consecutive semester finishing the Spring 2019 semester with a 3.096 mark.
A department-record 70 percent of Austin Peay's 289 varsity student-athletes earned academic honors for the spring semester. The last eight semesters dating back to Fall 2015 have yielded eight of the top-10 semester GPA's since tracking data began in 1993. For just the fourth time, more than 100 Govs earned a spot on the Dean's List, with 48 posting perfect 4.0 GPA's for the semester.
"Our student-athletes, coaches and staff understand the importance of the "Total Gov" concept and these academic successes coupled with our over 2,000 hours of community service demonstrate the commitment of everyone involved," said APSU Director of Athletics Gerald Harrison.
"I would like to recognize Katie Ethridge and our Academic Success team for working with our 350 student-athletes on a daily basis to ensure each of them have the tools and assistance they need to be a successful student at Austin Peay," Harrison stated.
Thirteen of Austin Peay's 15 varsity sports posted team-wide GPA's of 3.0 or better.
Men's tennis and both the men and women's golf program saw each team member earn a 3.0 or better, with all eight members of the men's tennis team earning a spot on the Dean's List as part of its fourth straight semester with 100 percent of the roster earning at least a 3.0. It marked the second semester in a row the men's golf team all earned at least a 3.0, while the women's team is going on three semesters with all team members earning a 3.0 or better.
Men's golf (3.707) and softball (3.485) set records for single-semester GPA, with Kassie Stanfill's unit surpassing the old mark by one-thousandth of a point. At 3.874 overall, men's tennis topped the department, while their counterparts—and the 2019 Ohio Valley Conference regular season and tournament champions—on the women's tennis team posted a 3.713 to lead all women's programs at Austin Peay.
Other team-wide 3.0 GPA's were earned by men's cross country (3.076), women's cross country (3.483), women's soccer (3.423), volleyball (3.557), women's basketball (3.179), baseball (3.216), women's golf (3.633) and track and field (3.266).
In addition to the department's varsity teams its cheer and dance programs saw 12 students named to the athletics director's honor roll and another eight earned APSU dean's list honors.
A complete listing of the Spring 2019 Athletics Director's Honor Roll follows. Individuals that were named to the Austin Peay dean's list and earned a 4.0 grade-point average also are noted. The athletics department will recognize all its student-athletes receiving academic honors during a home football game at Fortera Stadium this fall.
Established in 1990-91, the Athletics Director's Honor Roll recognizes the outstanding academic accomplishments of Austin Peay State University student-athletes. To earn recognition, student-athletes must be enrolled full time and achieve at least a 3.0 grade-point average for a semester.
Spring 2019 Austin Peay Athletics Academic Honor Roll
All student-athletes listed received academic recognition during the spring. Any student-athlete listed without notation were members of the Athletics Director's Honor Roll (3.0-3.499 GPA).
Notations following a student-athlete's name indicate the following: (DL) – Austin Peay's Dean's List (Undergraduates with 12 hours earned and at least a 3.50 GPA); (4.0) – Posted a 4.00 GPA; + – student-athlete played multiple sports, is counted only once in department totals. The following list is based on grades reported to the athletics department by the APSU Office of the Registrar on May 20th, 2019.
Baseball
Gino Avros (DL)
Luke Brown
Aaron Campbell (DL)
Cooper Davidson
Andrew Flaherty
Harley Gollert (DL, 4.0)
Bobby Head
Tyler Hubbard
Matt Joslin (DL)
Garrett Kueber (DL)
Greg Leban (DL)
Noah Ludy
David Martinez (DL)
Sebastian Martinez (DL)
John McDonald
Drew McIllwain
Brett Newberg (DL)
Parker Phillips (DL)
Max Remy (DL, 4.0)
Josh Rye (DL)
Alex Sala (DL)
Garrett Spain (DL)
Tyler Thompson (DL, 4.0)
Brandon Vial (DL)
Ross Walker (DL, 4.0)
Tucker Weaver
Men's Basketball
Eli Abaev
Antwuan Butler
Dayton Gumm (DL)
Jabari McGhee
Chris Porter-Bunton
Terry Taylor (DL)
Women's Basketball
Logan Carger (DL) +
Nieja Crawford (DL)
Brandi Ferby
Brianah Ferby
Arielle Gonzalez-Varner
Gabby Gregory
Jemiah Harrison (DL)
Kasey Kidwell
Maggie Knowles (DL)
Myah LeFlore
Beach Volleyball
MiMi Arrington (DL) +
Claire Darland +
Ginny Gerig +
Karli Graham (DL) +
Aysha Hood (DL) +
Ciera Koons (DL, 4.0)
Nina Korfhage +
Brooke Moore (DL) +
Jenna Panning +
Lucy Randall (DL)
Chloe Stitt (DL, 4.0) +
Cori Theiss (DL, 4.0)
Haley Turner (DL) +
Men's Cross Country
Andrew Abel
Daniel Davis (DL, 4.0)
Wesley Gray
Hezron Kiptoo (DL)
Thomas Porter
Joseph Redman
Nash Young (DL)
Women's Cross Country
Alura Endres +
Larin Harr +
Molly Howard (DL, 4.0) +
Caroline Kiplagat (DL, 4.0) +
Emmaculate Kiplagat (DL, 4.0) +
Sara Martin (DL) +
Madison Morstad (DL) +
Destiny Nicholas (DL) +
Keleah Shell +
Mikaela Smith (DL, 4.0) +
Emily Woodward +
Football
Josh Alexander
Justyn Baker
Evan Beddoe
Garrett Bell
Logan Birchfield (DL)
Elijah Brown
Armond Carter
Matthew Gayle
Jarrett Giacchino (DL, 4.0)
Kadeem Goulbourne
Drew Harris (DL, 4.0)
Lennon Harris
Mason Harwell
Michael Hoover
Chris Hopkins (DL)
Seth Johnson
Jake Kilby
Jack McDonald
Blake Mitchell
Darius Nalls
Tre Nation
Jeremiah Oatsvall
Cole Phillips
Trey Pruitt
Aquantis Saunders (DL)
Hunter Scholato (DL)
Nic Screnock (DL)
Elijah Sheppard
Pat Walker (DL, 4.0)
Blake Watson
John Wesley Whiteside
Shaun Whittinghill (DL, 4.0)
Jaison Williams
Kam Williams
Kentel Williams
Bucky Williams
Men's Golf
Michael Busse
Jay Fox (DL, 4.0)
Micah Knisley (DL, 4.0)
Chase Korte (DL)
Austin Lancaster
Jordan Rodriguez (DL)
Alex Vegh (DL, 4.0)
Garrett Whitfield
Women's Golf
Riley Cooper (DL)
Shelby Darnell
Taylor Dedmen (DL)
Ashton Goodley (DL, 4.0)
Taylor Goodley (DL, 4.0)
Andrea Presilla
Meghann Stamps (DL, 4.0)
Soccer
Amber Bateman
Brice Bement (DL, 4.0)
Rachel Bradberry (DL, 4.0)
Goodwin Brown
Gwynevere Cardinal
Katie Costantino (DL)
Jade Dauriat
Meghan Dees (DL)
McKenzie Dixon (DL, 4.0)
Morgan Drawdy
Melody Fisher
Morgan Jackson
Maeve Kelly
Katie Kenward
Kaylee Kraft
Claire Larose (DL, 4.0)
Delanie McKeon (DL)
Pamela Penaloza (DL, 4.0)
Mary Parker Powell
Peyton Powell (DL, 4.0)
Gybson Roth
Renee Semaan (DL)
Shelby Stewart
Abby Therrell (DL)
Ashley Whittaker
Softball
Kacy Acree (DL, 4.0)
Victoria Eccleston
Kelsey Gray (DL)
Kelsey Gross (DL, 4.0)
Emily Harkleroad
Brett Jackson (DL, 4.0)
Katie Keen (DL)
Danielle Liermann
Kelly Mardones (DL)
Carly Mattson (DL)
Lauren Meitzler
Emily Moore (DL, 4.0)
Lexi Osowski (DL)
Brooke Pfefferle
Morgan Rackel (DL, 4.0)
Natalie Schilling (DL)
Bailey Shorter (DL)
Katie Smith (DL, 4.0)
Men's Tennis
Oliver Andersson (DL, 4.0)
Anton Damberg (DL)
Christian Edison (DL, 4.0)
Timo Kiesslich (DL, 4.0)
Jacob Lorino (DL, 4.0)
Almantas Ozelis (DL, 4.0)
Hunter Sanders (DL)
Chad Woodham (DL)
Women's Tennis
Ana Albertson
Helena Kuppig (DL, 4.0)
Danielle Morris (DL, 4.0)
Honoka Nakanishi (DL, 4.0)
Fabienne Schmidt (DL, 4.0)
Claudia Yanes Garcia (DL, 4.0)
Lidia Yanes Garcia (DL, 4.0)
Track and Field
Savannah Amato (DL, 4.0)
Kaylee Bartee
Diamond Battle (DL)
Kaitlyn Black
Morgan Bradley
Alura Endres +
Nia Gibbs-Francis (DL, 4.0)
Larin Harr +
Denia Hill-Tate
Molly Howard (DL, 4.0) +
Allana Johnson
Caroline Kiplagat (DL, 4.0) +
Emmaculate Kiplagat (DL, 4.0) +
Sara Martin (DL) +
Kori McDaniel (DL)
Camaryn McClelland
Madison Morstad (DL) +
Garielle Netter
Destiny Nicholas (DL) +
Maya Perry-Grimes
Sabrina Richman
Keleah Shell +
Mikaela Smith (DL, 4.0) +
Amelia Thiesing
Jackie Verseman (DL, 4.0)
Lennex Walker
Emily Woodward +
Volleyball
MiMi Arrington (DL) +
Logan Carger (DL) +
Claire Darland +
Cecily Gable (DL)
Ginny Gerig +
Karli Graham (DL) +
Aysha Hood (DL) +
Nina Korfhage +
Brooke Moore (DL) +
Jenna Panning +
Chloe Stitt (DL, 4.0) +
Kaylee Taff (DL, 4.0)
Haley Turner (DL) +