Tennessee (10-5 | 2-1 SEC) at Georgia (10-5 | 0-2 SEC)
Wednesday, January 15th, 2020 | 6:05pm CT
Athens, GA | Stegeman Coliseum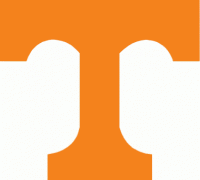 Athens, GA – The Tennessee Vols men's basketball team returns to the hardwood looking for its third consecutive win when it takes on Georgia inside Stegeman Coliseum on Wednesday night. Tipoff is set for 6:00pm CT on ESPNU.
Wednesday's game is available on ESPNU, online on WatchESPN at espn.com/watch and on any mobile device through the ESPN App. Kevin Fitzgerals and Fran Fraschilla will have the call.
Fans can also listen in on their local Vol Network affiliate to hear Bob Kesling and Bert Bertlekamp describing the action.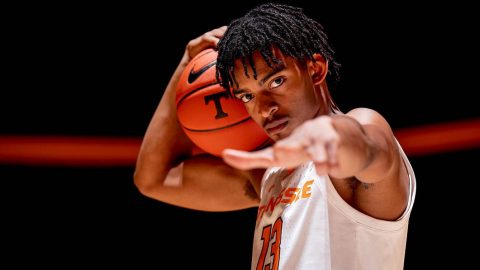 Last time out the Vols battled past South Carolina, 56-55, to improve to 10-5 overall and 2-1 in SEC action.
In the games waning seconds, South Carolina guard AJ Lawson grabbed a defensive board and flew down the floor looking for the go-ahead bucket.
With less than five seconds remaining junior John Fulkerson drew a charge to give the ball back to the Vols and seal the final score.
Fulkerson led the way for UT recording his second career double-double, scoring 15 points and pulling in 10 rebounds. The freshmen pair of Santiago Vescovi and Josiah-Jordan James also had productive afternoons scoring 13 and 10 points respectively.
The Vols have won the last two matchups against Georgia, but have lost five straight games in Athens dating to 2011.
A win would leave coach Rick Barnes just one win shy of his 100th victory as head coach of the Orange & White and would extend UT's win streak to three games.
Up next, Tennessee concludes its two-game road swing when it faces in-state foe Vanderbilt in Nashville on Saturday night. Tipoff is set for 5:00pm CT on SEC Network.
The Series
Tennessee leads the all-time series with Georgia, 96-60, dating to 1913. This is the 157th meeting overall and the only regular-season meeting set for this season.
The Bulldogs have a 39-33 edge when the series is played in Athens.
Tennessee has won two straight in this series but hasn't won at Stegeman Coliseum since 2011 (five straight losses in Athens).
A Win Would
Leave Rick Barnes just one win shy of recording his 100th victory as Tennessee's head coach.
Extend UT's win streak over Georgia to three games.
Give the Vols victories in each of their last two true road games.
Storylines
Tennessee's .259 field-goal percentage in its last game (vs. South Carolina) was its second-lowest during the Barnes era, but the Vols somehow found a way to win.
When these teams met last season in Knoxville, Tennessee's 53 first-half points were more than UGA managed the entire game (50).
In its five games during the month of December, Tennessee shot .228 from 3-point range. In UT's three games this month, the Vols are shooting .370 from long range.
Josiah-Jordan James (.615) and Santiago Vescovi (.556) rank second and fourth, respectively, in the SEC in 3-point percentage during league play.
Fifth-year senior and preseason All-SEC guard Lamonte Turner announced on December 21st that he will no longer suit up for the Vols due to thoracic outlet syndrome. The Vols are 2-2 without him.
Layup Lines
Tennessee's 14.0 assists per game are second-most in the SEC during league play. But it's 18.0 turnovers per SEC game are the most in the league.
Tennessee ranks second in the SEC and 10th nationally in scoring defense, allowing only 59.3 ppg.
Junior forward Yves Pons has blocked at least one shot in every game this season and ranks second in the SEC and 24th nationally with 2.6 bpg.
Pons is tied as the SEC leader with 3.7 bpg during league play.
Junior John Fulkerson is shooting a team-best .657 from the field while averaging a career-best 11.4 points per game this season.
True freshman Josiah-Jordan James leads the Vols with 6.0 rebounds per game. He is the SEC's third-leading rebounder among freshmen.
About the Georgia Bulldogs
After ending non-conference play with four consecutive wins, including a road triumph over ninth-ranked Memphis, Georgia dropped its first two conference contests to Kentucky and Auburn.
Against Kentucky, the Wildcats erased a six-point halftime deficit to leave Athens with a 78-69 victory. On Saturday against Auburn, the Tigers led for the final 25 minutes to walk away with a 22-point win.
Following a difficult 2018-19 season that saw the Bulldogs finish 11-21 and near the bottom of the SEC, head coach Tom Crean looks to lead Georgia back to the NCAA Tournament for the first time since 2015 in his second season at the helm.
So far this year, the Bulldogs have been led by freshman standout Anthony Edwards. The five-star recruit and the No. 1-rated prospect in the Class of 2019 is Georgia's most prolific scorer, averaging 18.7 ppg. He has also been effective on the glass, ranking third on the team in rebounds with 4.8 rpg.
Georgia has also seen great production from junior forward Rayshaun Hammonds, who ranks second on the team in scoring (13.6 ppg), first in rebounds (8.7 rpg) and fourth in assists (1.5 apg).
Hammonds has responded well after coming off an injury that ended his 2018-19 campaign prematurely. He has upped his rebounding production by 2.6 boards per game and his scoring output by 1.5 points per game from last season.
Graduate transfer Donnell Gresham Jr., who came from Northeastern, also has provided a spark for Georgia, averaging 4.9 rebounds and 1.3 steals, ranking second on the team in both categories.
The University of Georgia has produced 25 alumni who have gone on to become state governors, including six of the last seven governors of Georgia.
Last Time vs. Georgia
In front of a sold out Thompson-Boling Arena crowd, No. 3 Tennessee dominated its Southeastern Conference opener from the opening whistle, blitzing Georgia in a 96-50 win on January 5th, 2019.
Led by a combined 56 points from Jordan Bowden (20), Grant Williams (18) and Admiral Schofield (18), Tennessee led Georgia by as many as 49 points en route to a 46-point victory. The 46-point margin tied the second-largest margin of victory over an SEC opponent in Tennessee program history.
Kyle Alexander finished with a then-career-high 14 rebounds as he notched his second double-double of the season, finishing with 12 points in the game.
After taking a 29-point lead into halftime, Tennessee continued to build on its lead, as a Williams 3-pointer from the left wing pushed the lead over the 30-point barrier.
The Vols continued to clamp down defensively as they limited the Bulldogs to just 30.8 percent shooting in the second half and allowed only one 3-pointer on 12 attempts. Georgia finished 1-of-20 in the game from beyond the arc.
Williams was fouled eight times in the first half, attempting 11 free throws in total. He converted nine of his attempts, leading the team with 15 points in the first half.
Tennessee registered 25 assists in the win.
Oliver Coached At Georgia
Fifth-year UT assistant coach Desmond Oliver was an assistant coach at UGA under Dennis Felton from 2004-09.
During Oliver's tenure in Athens with Felton—who himself was once an assistant under Rick Barnes at Providence and Clemson from 1992-98—the Bulldogs made consecutive postseason appearances in 2007 (NIT) and 2008 (NCAA Tournament).
Oliver was on UGA's staff during one of the most memorable conference tourney runs in recent history when Georgia won two games on the same day to capture the 2008 SEC Tournament championship.
Memorable Vol Performances Against Georgia
Austin "Red" Robbins had what may have been the best performance in UT history at the time with 35 points and 20 rebounds on February 7th, 1966, as UT routed Georgia 100-71 at old Armory-Fieldhouse in Knoxville.
Bernard King made 18 field goals at Georgia on February 1st, 1975. King had 42 points and 18 rebounds in that 105-69 Vol victory.
The 12,666 paying customers who packed UT's Stokely Athletics Center on Feb. 10, 1979, got their money's worth, as Ellenwood, Georgia, native Reggie Johnson totaled 36 points and 13 rebounds, playing every minute of a three-overtime thriller as UT topped Georgia 87-81. Terry Crosby also played all 55 minutes, adding 21 points
Future NBA Lottery Pick Marcus Haislip paced the Vols with 18 points and 11 rebounds, while Vincent Yarbrough added 17 points as UT outscored the 16th-ranked Dawgs 11-3 in overtime to take a 71-63 win in Knoxville on March 2nd, 2002.
Mears Owned The Dawgs
Legendary Tennessee head coach Ray Mears was at his best against Georgia. Mears was 25-4 vs. UGA during his tenure on The Hill (1962-78).
Road Warriors
Dating to the start of the 2017-18 season, Tennessee is 16-8 (.667) in true road games.
That includes victories at Kentucky, Iowa State, Georgia Tech, Wake Forest, Memphis and Florida.
Turnover Woes Unusual
At the midway point of the season, this is the most turnover-prone team of Rick Barnes' tenure at Tennessee.
These Vols average 14.3 turnovers per game (18.0 in SEC play). Tennessee's previous high under Barnes was the 2016-17 squad, which averaged 12.5 tpg. It's the highest average for any Barnes team since his 2012-13 Texas squad averaged 14.8 tpg.
Upperclassmen are responsible for 56.7 percent of those turnovers (29.7 percent by seniors and 27.0 percent by juniors).
Freshmen have committed the remaining 43.3 percent of the team's turnovers.
To add some context, upperclassmen account for 66.4 of the team's total minutes played. Freshmen own 33.1 percent of the team's minutes.
Shooting Isn't Everything
Vols senior Jordan Bowden has been mired in an offensive slump since SEC play began, shooting .171 (7 of 41) from the field in league games. But he is still finding ways to impact winning.
Bowden ranks second in the conference with a 2.8 assist/turnover ratio during league play.