Tennessee (12-8 | 4-3 SEC) at Mississippi State (13-7 | 4-3 SEC)
Saturday, February 1st, 2020 | 2:01pm ET / 1:01pm CT
Starkville, MS | Humphrey Coliseum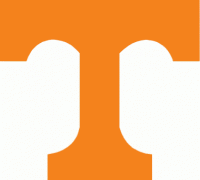 Starkville, MS – The Tennessee men's basketball team returns to action on Saturday afternoon for a road contest against Mississippi State. Tipoff from Humphrey Coliseum is set for 1:00pm CT on ESPNU.
Saturday's game can be seen on ESPNU, online through WatchESPN, which can be accessed at espn.com/watch, and on any mobile device through the ESPN App. Drew Fellios and Dalen Cuff will have the call.
Fans can also listen in on their local Vol Network affiliate to hear Bob Kesling and Bert Bertlekamp describing the action.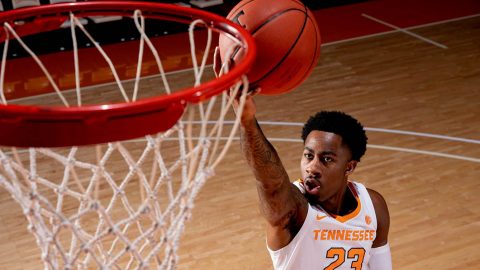 Last time out, UT fell to Texas A&M in a defensive battle, 63-58. The Vols were led by junior John Fulkerson, who tallied 15 points and seven boards.
Three of Fulkerson's seven rebounds were offensive bringing his season total to 39 and his season average to 1.9 to lead the team.
A victory on Saturday would give the Vols their 10th consecutive victory over teams from the state of Mississippi and prevent Tennessee's first three-game losing skid since February 22nd through March 1st of the 2016-17 season (Vanderbilt, South Carolina and LSU).
Up next, Tennessee will hit the road for its second of two consecutive road contests, when it travels south to take on Alabama in Tuscaloosa on Tuesday night. Tipoff is slated for 7:00pm CT on ESPNU.
The Series
Tennessee leads its all-time series with Mississippi State, 85-43, dating to 1924.
The Vols own a narrow, 30-28 advantage when the series is played in Starkville and have won four of their last five games at The Hump.
Tennessee is 6-1 against MSU under head coach Rick Barnes.
A Win Would
Give the Vols 10 consecutive wins over teams from the state of Mississippi.
Prevent UT's first three-game losing skid since February 22nd through March 1st of the 2016-17 season (Vanderbilt, South Carolina, LSU).
Storylines
This week one year ago, Tennessee was ranked No. 1 in both major polls.
Six or more international student-athletes are likely to see action in Saturday's game.
Vols freshman Uroš Plavši? and Bulldogs redshirt junior Abdul Ado are both graduates of Hamilton Heights Christian Academy in Chattanooga.
In Tennessee's eight games since the calendar flipped to 2020, junior Yves Pons has totaled 25 blocked shots (3.1 bpg).
Vols forward John Fulkerson has three double-doubles in UT's last six games and is averaging 13.5 points and 8.5 rebounds during that span.
In his first five college games, true freshman Santiago Vescovi averaged one turnover every 4.4 minutes played. But in the last three games, he has averaged one turnover every 22.8 minutes (four turnovers in 91 minutes).
Layup Lines
Tennessee leads the SEC in both scoring defense (60.0 ppg, 10th nationally) and field-goal percentage defense (.378, 15th nationally).
During SEC play, junior forward John Fulkerson leads the team in scoring (11.9 ppg), rebounding (7.0 rpg) and steals (1.1 spg) while shooting .653 from the field and .864 from the free-throw line.
The Vols are on pace to finish the regular season with 189 blocks. That would be the fifth-highest single-season total in program history.
Junior forward Yves Pons has blocked at least one shot in every game this season. He leads the SEC and ranks 18th nationally with 2.7 bpg. His 3.1 bpg during SEC play also leads the league.
Freshmen Josiah-Jordan James (13-28) and Santiago Vescovi (14-36) combine to shoot .422 from 3-point range during SEC play.
About The Mississippi State Bulldogs

Mississippi State is riding a four-game conference win streak with victories over Missouri, Georgia, Arkansas and Florida. The Bulldogs are 13-7 (4-3 SEC).
MSU head coach Ben Howland, like Tennessee head coach Rick Barnes, is in his fifth year in Starkville, looking to build off MSU's first NCAA Tournament appearance in nine years. The Bulldogs finished 2018-19 with a mark of 23-11 and finished sixth in the SEC before ultimately falling to Liberty in the first round of last year's NCAA Tournament.
The Bulldogs have been led this season by the outstanding play of sophomore forward Reggie Perry. Perry leads MSU in scoring (16.9 ppg) and rebounding (10.0), averaging a double-double while also showing his versatility as both a playmaker (2.3 apg) and defender (1.0 bpg). His 10.0 boards per game also lead the SEC.
Perry put together one of his best performances of the season in State's victory at Florida on Tuesday night, pouring in a career-high 27 points and grabbing eight rebounds.
Senior guard Tyson Carter has shown great production for the Bulldogs, ranking second in scoring (13.6 ppg) and steals (1.3 spg) and first in assists, dishing off 3.5 assists per contest. His contributions have stayed consistent while coming off the bench in each of the last five games.
One notable native of Starkville, Mississippi, is Pro Football Hall of Famer Jerry Rice. Rice was born in Starkville and grew up in the nearby town of Crawford. He later attended Mississippi Valley State, where he set numerous NCAA I-AA football records before becoming arguably the greatest NFL receiver of all-time.
Tennessee Vols Last Game Against Mississippi State
A second-half run vaulted No. 8 Tennessee to an 83-76 victory over Mississippi State in the quarterfinals of the SEC Tournament on March 15th, 2019, at Bridgestone Arena in Nashville.
All-SEC wing Admiral Schofield finished with a game-high 20 points on 9-of-12 shooting from the floor. Senior Kyle Alexander also posted a dominant performance, dropping 16 points on 8-of-11 shooting, with nine rebounds, three steals and two blocks.
SEC Player of the Year Grant Williams chipped in 16 points, and All-SEC point guard Jordan Bone narrowly missed a double-double with 14 points and nine assists. Junior guard Lamonte Turner was also effective at getting open shots for his teammates, dishing out eight assists to go with four steals. Fellow junior Jordan Bowden rounded out UT's double-digit scorers with 10 points.
Mississippi State had four players score in double figures, with Aric Holman's 20 points on five 3-pointers leading the way.
Similar to the first half, both teams traded buckets to begin the second half. However, a 10-0 run by Tennessee made it a 13-point game with 9:33 to play. The run was highlighted by a merciless one-handed slam by Schofield over a Mississippi State player that brought the crowd to its feet and gave the Vols all the momentum.
The game was never closer than seven points after the swing in UT's favor. Tennessee sealed the victory by knocking down seven of its final nine shots. For the game, UT shot 52 percent (34-of-66) from the floor.
The first half went back and forth as both teams traded baskets. The Bulldogs held an early lead, but the Vols responded with a 9-0 run to pull ahead with 10 minutes left.
Tennessee maintained at least a two-possession game for the remainder of the period to head into the break up, 34-28.
Memorable Vol Performances Against Mississippi State
Junior Dale Ellis grabbed a school-record seven steals as the Vols defeated the Bulldogs 54-44 at "The Hump" in Starkville on January 20th, 1982.
Bill Justus's two game-winning free throws in the third overtime in Starkville on March 6th, 1967, gave the Vols the outright SEC regular-season title. Justus scored 14 in the contest.
While Justus earned the credit for sealing the win in Starkville in 1967, the Vols would not have contended for the win without 35 points from Knoxville native Ron Widby, who went on to be a Pro Bowl punter for the NFL's Dallas Cowboys.
Ernie Grunfeld scored 37 and Bernard King added 30 as the "Ernie & Bernie Show" rolled to a 97-87 win in Starkville. on January 25th, 1975.
Road Warriors
Dating to the start of the 2017-18 season, Tennessee is 17-10 (.630) in true road games.
That includes victories at Kentucky, Iowa State, Georgia Tech, Wake Forest, Memphis and Florida.
Minute Distribution Shows Youth
During SEC play, freshmen account for 40.1 percent of Tennessee's total minutes played.
The Vols regularly start two true freshmen in guards Josiah-Jordan James and Santiago Vescovi. They average 32.1 and 26.0 minutes, respectively, in SEC games.
Pons Riding Block Streak
Yves Pons, the SEC's leading shot-blocker, has blocked at least one shot in every game this season.
His streak of 20 straight games with at least one block is the longest such streak by a Vol since at least the 1997-98 season (research is ongoing).
Pons has blocked three or more shots in 12 games this season, including a program-record-tying six-block effort against Jacksonville State on December 21st.
With 11 regular-season games left to play, he already ranks tied for ninth on UT's single-season blocks list. The record is 73, by C.J. Black in 1997-98.

| | | | | | |
| --- | --- | --- | --- | --- | --- |
| Rank | Player | Season | Blocks | Games | BPG |
| 1 | C.J. Black | 1997-98 | 73 | 29 | 2.52 |
| 2 | Kyle Alexander | 2018-19 | 64 | 37 | 1.73 |
| 3 | Grant Williams | 2016-17 | 61 | 32 | 1.91 |
| 4 | Doug Roth | 1988-89 | 60 | 30 | 2.00 |
| 5 | Kyle Alexander | 2017-18 | 57 | 34 | 1.68 |
| T-6 | Grant Williams | 2018-19 | 55 | 37 | 1.49 |
| T-6 | C.J. Black | 1999-00 | 55 | 32 | 1.72 |
| 8 | Armani Moore | 2015-16 | 54 | 33 | 1.64 |
| T-9 | Yves Pons | 2019-20 | 53 | 20 | 2.65 |
| T-9 | Dyron Nix | 1986-87 | 53 | 29 | 1.83 |
Pons On NBA Mock Draft Board
Junior forward Yves Pons currently appears on ESPN's latest 2021 NBA Mock Draft, released January 22nd.
ESPN projects Pons to go to the Philadelphia 76ers as the 52nd overall pick.