#23/25 Tennessee (13-8, 4-4 SEC) vs. Arkansas (9-13, 4-5 SEC)
Thursday, February 4th, 2016 | 7:00pm ET/6:00pm CT
Knoxville, TN | Thompson-Boling Arena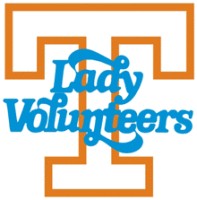 Knoxville, TN – The #23/25 Tennessee (13-8, 4-4 SEC) and Arkansas (9-13, 4-5 SEC) meet for the second time this season, as the Lady Vols play host to the Razorbacks on Thursday night at Thompson-Boling Arena in Knoxville. It will mark the 30th meeting between these schools.
UT and UA face off at 7:01pm ET/6:00pm in a match-up streamed via SECN+ and available through WatchESPN.
The contest will be the second between these programs in 2015-16, as the Razorbacks came from 11 down at the half to upset the #13/15 Lady Vols, 64-59, on January 14th in Bud Walton Arena in Fayetteville.
Tennessee is coming off a 70-42 victory over Alabama on Sunday, in which the Lady Vols posted one of their finest complete-game performances of the season.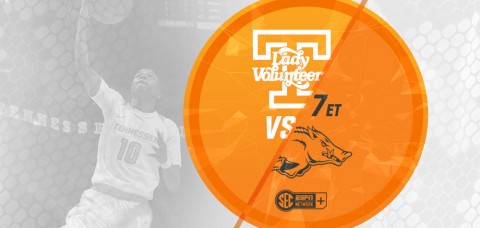 The win was UT's third straight at home and moved the Big Orange women to 10-3 in Thompson-Boling Arena this season.
Though they played well for large stretches of games at #12/9 Kentucky and #13/13 Mississippi State, Tennessee enters with a 2-2 record over its last four after sandwiching a pair of home wins around those two road losses that came by a combined total of three points.
Arkansas continues to be an enigma, losing its last three games (two in OT) after winning its previous three, including upsets of #13/15 Tennessee and #24 Missouri.
The Razorbacks are coming off a 65-55 loss at home to No. 13 Mississippi State on Sunday afternoon.
Under Holly Warlick, Tennessee is 59-8 at home, 30-15 in road games, and 10-5 at neutral sites for a total of 99-28.
The Big Orange women are 565-55 (.911) in all home games, beginning with the 1974-75 season.
Tennessee is 412-31 (.930) all-time in Thompson-Boling Arena (1987-88 to present.
Warlick within One of 100-Victory Club
Holly Warlick enters Thursday night's contest with a 99-28 record (.780) and stands one win away from becoming the 17th person to lead her squad to 100 wins in her first four seasons as head coach of an NCAA Division I women's basketball team. Whenever Warlick accomplishes that feat, she also would become only the sixth coach since 1992 to do so.
When Warlick reaches 100, she would join Kristy Curry (Purdue, 1999-2003/now at Alabama) as the only Power Five coaches in the past 24 years to win 100 games in their first four years.
Warlick's numbers are even more impressive when one considers the Tennessee job was her very first head coaching experience.
Many of the coaches on the above list coached their college teams under the auspices of AIAW prior to the NCAA adding women's sports under its umbrella, meaning many of these coaches already had experience as a full-fledged head coaches when they posted these numbers.
Some of these coaches directed high school programs or college programs below the Division I level before achieving these results.
Pat Summitt
ranks 37th with 92 wins in the first four years UT competed at the NCAA level instead of AIAW. Summitt was 55-28 in her actual first four years as UT's coach and had seven years under her belt before the Lady Vols began competition under the NCAA's direction.
A selection of other coaches and their records in their first four years at NCAA DI: Kim Mulkey (98), Jeff Walz (96), Nikki Caldwell (95), Kay Yow (94), Tara VanDerveer (93), Joe Ciampi (92), C. Vivian Stringer (92), Karen Aston (86), Joanne P. McCallie (80), Gail Goestenkors (76), Dawn Staley (74), Muffet McGraw (71).
About the Tennessee Lady Vols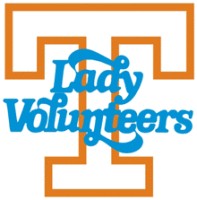 UT remained in the AP poll this week at No. 23, making it 563 weeks in a row that the Lady Vols have remained in the top 25.
Tennessee is coming off a very positive effort vs. Alabama on Sunday, running its win streak in the series to 42 straight games. UT held Alabama to 42 points, which marked the fewest points the Lady Vols had allowed in a game since surrendering only 41 to Georgia in the SEC Tournament last season. That defensive effort vs. Bama was the fourth time this season Holly Warlick's squad had held an opponent in the 40s.
Te'a Cooper hit double figures for the fourth straight game, dropping in 17 points and running her average over the last four contests to 14.8 per game, hitting 52.3% from the field and 63.6% on three pointers.
The Lady Vols recorded 22 assists on 27 buckets vs. Bama, tallying the second-best total this year. UT won all four quarters vs. Alabama, making only the fourth time this season (UCA, East Tennessee State, Auburn, Alabama) that occurred. The Lady Vols also had two other games (Stetson, Mizzou) where they didn't lose any quarters but were tied in one period.
Tennessee has had 10 single-digit scoring quarter this season, but never in the same game. UT is 4-6 in those contests. The Lady Vols shot their fifth-highest field goal percentage of the season at 44.3% and limited Bama to 27.5%, which is the second-lowest allowed.
Led by Te'a Cooper with three and Kortney Dunbar with two, the Lady Vols connected on eight of 21 three-pointers vs. Alabama, registering the team's second-highest total of threes this season behind nine in the opener vs. Central Arkansas.
Jaime Nared became the sixth different Lady Vol this season to card a double-double, posting 17 points and 10 rebounds to run UT's total of D-Ds this season to 17. Tennessee is 12-3 in games where Nared is in double figures, including 9-0 last season and 3-3 this year.
Mercedes Russell notched her ninth double-double of the season vs. Alabama (12 pts., 13 rebs.) and has posted double figures on the boards in the past three games (10/10/13), in five of her last seven games and in nine contests overall in 2015-16.
Against Alabama, UT staved off its first three-game losing streak since February 5th-10th, 1986.
Tennessee has eight remaining regular-season games, and only two are against ranked teams (at #12/11 Texas A&M, vs. #2/2 South Carolina).
UT plays at A&M (February 7th/3:00pm CT/ESPN) and at Vanderbilt (February 11th/8:00pm CT/SEC Network) in its next two games.
Tennessee's Live Pink, Bleed Orange game is set for February 18th vs. Ole Miss (7:00pm).
About the Arkansas Razorbacks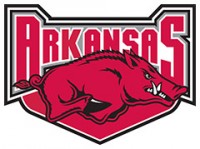 Arkansas enters with a 9-13 overall record and 4-5 SEC mark after dropping its last three games. The Razorbacks had been on a three-game winning streak that Jimmy Dykes' squad ignited with an upset win over Tennessee.
Arkansas has wins over #13/10 Texas A&M, #13/15 Tennessee and #24 Missouri and has a recent overtime loss to a Florida team that is now ranked #22. All of those wins were in Fayetteville, as Arkansas is 8-4 at home, 1-6 away and 0-3 at neutral sites.
Do-it-all junior forward Jessica Jackson is UA's only player in double figures, averaging 17.0 points and 6.7 rebounds. She leads the team in threes (37) and blocked shots (28) this season. Jimmy Dykes is 27-27 in his second season of leading the Razorbacks.
After playing at Tennessee, Arkansas returns home to host Vanderbilt on Monday night.
The Series vs Arkansas
Tennessee holds a 26-3 all-time record vs. Arkansas, dating back to February 29th, 1992, when UT prevailed, 105-59, in the initial meeting. The Lady Vols are 12-1 in Knoxville, 13-2 in Fayetteville and 1-0 at neutral sites. Tennessee is 1-0 in overtime and 1-0 in the postseason vs. UA.
After defeating the Hogs, 60-51, at Bud Walton Arena on January 11th, 2015, the Lady Vols had won 11 in a row in Fayetteville, dating back to December 29th, 1996, when #22/24 Arkansas took down Chamique Holdsclaw-led #6/6 Tennessee, 77-75.
That all changed on January 15th, however, when Arkansas erased an 11-point UT halftime lead and defeated the Lady Vols in Fayetteville, 64-59, to snap the streak.
UT's only setback to the Razorbacks in Knoxville came at Thompson-Boling Arena on February 23rd, 2012, when Arkansas walked away with a 72-71 overtime victory and ended an 18-game Lady Vol winning streak in the series.
Despite the series disparity, Tennessee has overcome significant deficits to win three of its last four games vs. UA and also fell to the Razorbacks in overtime, 72-71, in Knoxville on February 23rd, 2012 in Pat Summitt's final campaign.
UT overcame a nine-point second-half gap in Fayetteville on January 11th, 2015, to win, 60-51; an eight-point first-half deficit to win 70-60 in Knoxville on January 30th, 2014; and an 11-point second-half gap on February 24th, 2013, in Fayetteville to win, 60-54.
Tennessee has been ranked in the top 25 in all 29 prior meetings with Arkansas, while the Razorbacks have been ranked in just five meetings. The last time the two teams faced each other as ranked squads was in 2003 when #4-ranked Tennessee won 92-79 over #12-ranked Arkansas in Fayetteville.
No. 1/1 Tennessee and unranked Arkansas met in an NCAA Final Four semifinal game in Kansas City, MO, on March 27th, 1998, and the Lady Vols cruised past the Razorbacks, 86-58, en route to their perfect 39-0 season.
Tennessee has had one player from the state of Arkansas in its history. Standout Shekinna Stricklen (2008-12) hailed from Morrilton, AR.
Tennessee Trending Topics
Tennessee has the nation's toughest schedule this season, according to the NCAA. UT's opponents thus far have a .708 winning percentage (294-121), and UT's future opponents are winning at a .627 rate (106-63). The Lady Vols are No. 12 in the RPI after the win over Alabama.
The Big Orange women rank No. 2 in attendance per game at 10,199, trailing South Carolina (14,511). UConn (9,720), Louisville (9,656) and Iowa State (9,556) round out the top five. Tennessee had a season-high crowd of 12,613 vs. Alabama on Sunday and now has six crowds of 10,000+ in 2015-16 with four home dates left.
Te'a Cooper, who hadn't scored more than seven points in a game since December 30th, has hit double figures in four straight games.
Tennessee has posted turnover totals of 20+ in seven games this season, with five of those coming in the last eight games. UT is 3-5 during that span.
Mercedes Russell has shot 50% or better in 19 of 21 games this season. Her eight double-doubles by a sophomore are tied for seventh with Tamika Catchings in Tennessee women's basketball history. Russell already has equaled her block total from 2013-14 (40).
Jordan Reynolds continues to be UT's most efficient with the basketball, tallying 53 assists to 36 turnovers. Alexa Middleton and Jaime Nared are second and third at 31/30 and 14/12, respectively.
Oregonians and AAU teammates
Jaime Nared
,
Jordan Reynolds
and
Mercedes Russell
have been starters the past two games and have a 1-1 record.
Diamond DeShields was recently named to the John R. Wooden Award Women's Midseason Top 20 and the USBWA Ann Meyers Drysdale Midseason Watch List.
Seven Lady Vols have combined to miss 46 games this season due to injuries, making it a slow process for UT to develop on-court chemistry and continuity this season.
After knocking off undefeated Missouri on January 4th, Tennessee had handed six teams their first loss this season (Central Arkansas, Penn State, Syracuse, Albany, Oregon State, Missouri).
Broadcast Information
Television | SEC Network
Play by Play: Bob Kesling
Analyst: Brittany Jackson
Reporter: Maddy Glab
---
Radio | Lady Vol Network
Play by Play: Mickey Dearstone
---
Online/Mobile
www.UTsports.com
Free audio stream only
Free video stream to registered cable subscribers
Game Promotion
3-Point Play: With the purchase of every 3-Point Play ticket, you receive a voucher for one personal size Papa John's pizza and a photo with Smokey.
After Thursday night's game, UT has only three more regular season home contests remaining (South Carolina/Ole Miss/Georgia).
Tickets
www.UTtix.com
1.800.332.VOLS (8657