Tennessee (3-0 | 0-0 SEC) vs. Tennessee State (1-0 | 0-0 OVC)
Thursday, November 14th, 2019 | 6:00pm CT
Knoxville, TN | Thompson-Boling Arena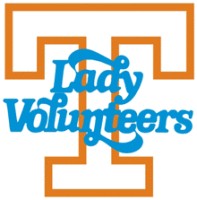 Knoxville, TN – The Tennessee Lady Vols basketball team (3-0), who are receiving votes in both the AP and USA Today Coaches Polls, welcome in-state foe Tennessee State (1-0) to Thompson-Boling Arena on Thursday night, November for a 6:00pm CT match-up.
After opening with two of its first three games on the road, Tennessee takes up residence on Rocky Top for a six-game home stand. After facing TSU, the Lady Vols welcome Stetson (November 19th), Arkansas-Pine Bluff (November 26th), Air Force (December 1st), No. 22/15 Texas (December 8th) and Colorado State (December 11th) to The Summitt. The Air Force game is UT's Salute to Service game, while the Texas match-up is part of the Big 12/SEC Challenge.
The meeting with Tennessee State is the sixth between the programs, with the first occasion occurring in 1986 but the last three match-ups happening between 2013 and 2016. The Lady Vols hold a 5-0 advantage in the series.
Tennessee enters on the heels of a 74-63 road victory over No. 15/14 Notre Dame that was televised by ESPN2 on Monday night. UT had previously toppled East Tennessee and Central Arkansas.
The Lady Tigers, meanwhile, opened their season with an 83-65 home win vs. Wilberforce University last Friday night.
Broadcast Information
Thursday night's game will be streamed live on SECN+ with Roger Hoover (PxP), Madison Blevins (Analyst) and Kasey Funderburg (Report) on the call.
The contest also can be heard on Lady Vol Network radio stations and by audio stream, with Mickey Dearstone calling the action for the 21st season.
A link to the live audio stream can be found on each game's Hoops Central page or the Lady Vol schedule on UTSports.com.
For a list of Lady Vol Network affiliates, please click on the Fans tab at the top of UTSports.com, select Vol Network and then click on Vol Network Affiliates in the black bar at the top of the page.
Air time for games on the Lady Vol Radio Network generally occurs 30 minutes prior to tip-off.
SECN+ games are online broadcasts and are available only on WatchESPN via computers, smartphones and tablets.
All of the games included in the ESPN package (ESPN, ESPN2, ESPNU) and the SEC Network will be available through WatchESPN, accessible online at WatchESPN.com, on smartphones and tablets via the WatchESPN app, and streamed on televisions through Amazon Fire TV, Apple TV, Chromecast, Roku, Xbox 360 or Xbox One to fans who receive their video subscription from an affiliated provider.
Promos
Tickets are available at AllVols.com.
Gates open at 6:00pm, and fans can enter at Gates A, C and E.
It's Dollar Dog Night on Thursday. Hot dogs are just $1.00 from the time gates open until tip-off with a voucher.
Participate in "High-5 the Lady Vols." Kids 12 & younger can pick up a wristband at the Fan HQ table on the concourse to participate in the pregame High-5 tunnel. Wristbands are limited. To purchase discounted group tickets and reserve wristbands for your team, please call 865.946.7000.
Free parking & shuttle service is available from UT's Ag Campus. Shuttles begin two hours prior to tip.
Recapping UT Lady Vols Last Game
Rennia Davis tied her career high of 33 points to lead Tennessee (3-0) to victory at No. 15/14 Notre Dame on Monday night, 74-63. It was the Lady Vols' first victory on the road in the series since 2008.
Davis, a 6-foot-2 junior from Jacksonville, FL, also pulled down 10 boards to record her second double-double of the season and the 20th of her career.
Freshmen Jordan Horston and Tamari Key were also in double digits for UT with 12 and 11 points, respectively, while Jazmine Massengill narrowly missed a double-double, pulling down a team-high 13 rebounds and dishing out nine assists to set new career highs in both categories.
Notre Dame (2-1) was led by Destinee Walker, who finished with 18 points. Sam Brunelle pitched in 16.
Notes From The Big Win
Setting The Record Straight on Beating Ranked Opponents
The win over Notre Dame was the first ranked opponent Tennessee had beaten since December 9th of last year when UT, then ranked No. 9, knocked off No. 12 Texas on the road. The last time an unranked UT team beat a ranked opponent was during the 2016-17 season, when the Lady Vols defeated No. 3/2 Mississippi State in Starkville in the regular season finale, 82-64. In that same season, unranked UT toppled a sixth-ranked Notre Dame squad in Knoxville, 71-69, January 16th, 2017.
Jaz Doing Work
Sophomore Jazmine Massengill dished out a career-high nine assists on offense while also leading UT in rebounds with a team-high 13. While not setting another career high, she also led the team in blocked shots with four.
"Re" Making It Rain
Junior Rennia Davis poured in a career-high five 3-pointers en route to tying her career high of 33 points. She shot a scorching 60 percent from the floor, including 55.6 percent from behind the arc.
Davis Moving On Up
With 33 points and 10 rebounds, David recorded her 20th career double-double to tie for 16th all-time at UT. Other Lady Vols with 20 include Dana Johnson, Debbie Groover and Cindy Noble.
Cleaning The Glass
UT dominated the boards at Notre Dame, out-rebounding the Fighting Irish 55-28. UT is averaging 52.7 rebounds per game through three contests while holding opponents to an average of 35.0 for a margin of +17.7.
Big-Time Blockers
Tennessee combined for 12 blocked shots against Notre Dame, tying for fourth all-time in shots blocked in a single game. UT is averaging 9.7 per contest.
Tennessee Lady Vols Topics
Tennessee has opened a season 3-0 for the seventh straight season and will try to go 4-0 for the third year in a row.
UT's highest total point quarters have been the first (60) and third (63), while the second (36) and fourth (38) have been the team's best defensively.
The Lady Vols have won the rebounding battle in all three games and have a +17.7 margin vs. opponents.
Six players currently are averaging at least five rebounds per game, led by Rennia Davis at 8.3 and Tamari Key at 7.3, and six different players have led the squad in rebounds during the first three games.
The Big Orange have been big on swatting shots, averaging 9.7 blocks per contest. Tamari Key averages 3.7 per game.
Rennia Davis (6-14, .429) and Jordan Horston (5-8, .625) have accounted for 11 of UT's 15 three-pointers this season.
UT is allowing only 55.7 points per game and 31 percent shooting from the field.
There have been three different leading scorers thus far, including Zaay Green vs. ETSU (17), Jordan Horston vs. Central Arkansas (17) and Rennia Davis vs. Notre Dame (33).
UT-TSU Series Notes
Tennessee owns a 5-0 record vs. Tennessee State, with all of those contests taking place in Knoxville.
This will mark the first time that neither team is ranked in the series.
The Lady Tigers are members of the Ohio Valley Conference, and UT has a 56-21 all-time record vs. that league.
These two teams met in Knoxville on November 30th, 2016, with #22/25 Tennessee posting an 86-36 victory in UT's most recent game against the OVC squad.
UT has averaged 99.0 points in the series vs. the Lady Tigers, tallying a low total of 86 in the most recent meeting between these in-state foes in 2016.
The Lady Vols have allowed Tennessee State to score an average of 47.8 points per game in five meetings, including a low total of 36 the last time these schools faced off.
That's an average victory margin of +51.2 for the Lady Vols.
There are six players from the Volunteer State on the rosters of the teams, including Knoxville product Jaiden McCoy and Chattanooga native Jazmine Massengill for Tennessee.
Tennessee State has four in-state players on its roster, including Takya Bennett and Andreana Wrister (Memphis), and Amber Appiah-Kubi and Akiya Harris (Nashville).
Teresa Phillips, mother of former Tennessee football player and current member of the NFL's New York Jets Kyle Phillips, is the athletics director at Tennessee State. She has held that position since April of 2002.
About the Tennessee State Tigers
Tennessee State returned two starters and five other letterwinners from a year ago, when the Lady Tigers were 5-25 overall and 5-13 in the Ohio Valley Conference, good for 11th place.
Taylor Roberts, a 5-foot-11 junior guard is TSU's top statistical returnee, averaging 12.5 ppg. and 3.6 rpg. a year ago. She came off the bench as a sophomore and was the team's second-leading scorer.
Returning starters include 5-10 junior forward Jaden Wrightsell (6.1 ppg., 6.3 rpg.) and 5-7 junior guard Andreana Wrister (3.9 ppg., 1.7 rpg.).
TSU is led by third-year coach Jessica Kern, who is 6-25 with the Lady Tigers and 73-131 in her eight-year coaching career. She is a 2002 graduate of Penn State.
Recapping Tennessee State's Last Game
The Tennessee State University women's basketball team opened the 2019-20 slate with an 83-65 victory over Wilberforce on November 8th in the Gentry Center in Nashville.
Tennessee State opened its season with a win for the first time since the 2012-13 season.
Junior Taylor Roberts led TSU in scoring with 19 points, while junior Jaden Wrightsell pulled down a game-high 14 rebounds. Jazmine Young also scored in double digits, registering 11 points and six steals.
The Lady Tiger offense featured a balanced attack, as nine players scored five points or more.
TSU out-rebounded WU, 48-37, and forced the Bulldogs into 30 turnovers.
The Last Time We Met
Junior Jaime Nared recorded her third consecutive double-double, as No. 22/25 Tennessee defeated Tennessee State, 86-36, on November 30th, 2016, at Thompson-Boling Arena.
Nared scored 16 points to go along with 10 rebounds, three steals and two assists on the night. Redshirt junior Diamond DeShields posted her second double-double of the season, totaling 15 points, 10 rebounds, three assists, three blocks and two steals.
A strong defensive outing by Tennessee (4-2) helped the Lady Vols roll past the Lady Tigers (1-5) in front of a home crowd of 7,845. TSU was held to 20 percent (13-of-65) shooting on the night and no Tiger reached double digits in scoring. UT finished with 14 steals and 10 blocks in the game.
Several Lady Vols posted notable performances on the night. Redshirt junior Mercedes Russell dropped 16 points on 7-of-8 shooting to go along with four blocks and four rebounds.
Senior Schaquilla Nunn (15/9 rebs.) and juniors Alexa Middleton (9/11 assts.) and Kortney Dunbar (13/9 rebs.) narrowly missed double-doubles.