Tennessee (14-3 | 4-1 SEC) vs. Alabama (11-6 | 1-3 SEC)
Monday, January 20th, 2020 | 6:02pm CT
Knoxville, TN | Thompson-Boling Arena | TV: SEC Network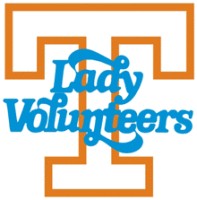 Knoxville, TN – No. 24/25 Tennessee Lady Vols basketball team (14-3, 4-1 SEC) is back home for a Monday night tussle with Alabama (11-6, 1-3 SEC) at Thompson-Boling Arena. Tip-off is slated for 6:02pm CT.
This will mark the 57th meeting between these programs, with the Lady Vols leading the all-time series by a 49-7 advantage. The series has been a streaky one. UA brings a five-game winning spree into Knoxville.
That string came after Tennessee had won an otherworldly 42 straight from March 23rd, 1984, through January 31st, 2016.
Tennessee won its third straight league game and picked up its sixth victory in its last seven contests on Thursday night, as the Lady Vols scored 27 points off turnovers and shot 53.3 percent en route to a 78-50 runaway over Florida in Gainesville.
UT also has SEC wins over Missouri (77-66), Ole Miss (84-28) and Georgia (73-56) and is tied for third in the league with Kentucky. UT's only losses this season are to (then) No. 1/1 Stanford, Texas and (then) No. 13/13 Kentucky. The Lady Vols defeated Notre Dame, which was ranked #15/14 when the teams played in November.
Alabama comes into Monday night's contest with a week's worth of preparation. The Crimson Tide women haven't played since going on the road and defeating in-state rival Auburn by a 75-48 count on January 12th. The win over the Tigers was a big one, as Bama had entered that game on a three-game losing skid to open the SEC schedule at 0-3. UA now is tied for 10th in the league standings.
Following Monday night's battle, Tennessee departs Tuesday for Hartford, Conn. The Lady Vols will renew a storied rivalry with #4/5 UConn on Thursday at 6:00pm CT (ESPN). The match-up is part of a fundraising effort for the Pat Summitt Foundation, the Women's Basketball Hall of Fame and the Naismith Memorial Basketball Hall of Fame, and both teams will be taking part in festivities leading up to the game.
Alabama, meanwhile, returns to Tuscaloosa, where it will host #12/12 Texas A&M at 7:00pm CT on Thursday (SECN+).
Broadcast Information
Monday night's game will be televised by the SEC Network with Brenda Van Lengen (PxP) and Christy Thomaskutty (Analyst) handling the call.
The contest also can be heard on Lady Vol Network radio stations and by audio stream, with Mickey Dearstone calling the action for the 21st season and Bobby Rader serving as the studio host.
A link to the live audio stream can be found on each game's Hoops Central page or the Lady Vol schedule on UTSports.com.
For a list of Lady Vol Network affiliates, please click on the Fans tab at the top of UTSports.com, select Vol Network and then click on Vol Network Affiliates in the black bar at the top of the page.
Air time for games on the Lady Vol Radio Network generally occurs 30 minutes prior to tip-off.
SECN+ games are online broadcasts and are available only on WatchESPN via computers, smartphones and tablets.
All of the games included in the ESPN package (ESPN, ESPN2, ESPNU) and the SEC Network will be available through WatchESPN, accessible online at WatchESPN.com, on smartphones and tablets via the WatchESPN app, and streamed on televisions through Amazon Fire TV, Apple TV, Chromecast, Roku, Xbox 360 or Xbox One to fans who receive their video subscription from an affiliated provider.
Promos
Monday is Martin Luther King Jr. Day, and Lady Vol Basketball will commemorate the life and achievements of the influential American civil rights leader throughout the evening.
Gates open at 5:00pm CT on Monday. Tickets are all just $5.00. Purchase yours today at AllVols.com.
There is free parking & shuttle service available from UT's Ag Campus. Shuttles begin two hours prior to tip-off.
Want to be the Jr.Vol of the Game? Sign up for the Jr.Vol Club today and get the chance to see yourself on the video board. Members also receive free Jr.Vol swag, tickets to games for all sports and exclusive Jr.Vol events.
Come High-Five the Lady Vols. Kids 12 & younger can pick up a wristband at the Fan HQ table on the concourse to participate in the pregame High-Five Tunnel. Wristbands are limited. To purchase discounted group tickets and reserve wristbands for your team, call 865.946.7000.
You can be a part of the Lady Vols' electric introductions. Make sure to download our light show app courtesy of Coca Cola. The "Hoops Hype" app is available free of charge from the Apple Store or the Google Play Store.
Halftime entertainment will be the very popular Mutts Gone Nuts.
Recapping Tennessee Lady Vols Last Game
The No. 24/25 Lady Vols picked up their third-straight SEC win on Thursday night, defeating the Florida Gators in Gainesville, 78-50.
Junior Rennia Davis, playing in front of family and friends who made the drive from Jacksonville, led the effort for Tennessee (14-3, 4-1 SEC), finishing with 18 points and five rebounds. Sophomore Rae Burrell was also in double digits with 11 points.
Freshmen Lavender Briggs and Brylee Bartram led Florida (11-7, 2-3 SEC) with 11 points each.
Notes From Tennessee's Last Game
Who Says You Can't Go Home?
Junior Rennia Davis, a Florida native from nearby Jacksonville, put on a show for her home state, knocking down 10 points in the first quarter alone. She went on to finish with 18 points and five rebounds in 28 minutes of action.
Turning The Tables

After falling behind 6-2 in the opening minutes of the game, Tennessee put together a 26-5 run over 10 minutes to lead 28-11 by the 7:19 mark of the second quarter.
Cashing In On Turnovers
Tennessee forced 16 turnovers against UF, turning them into 27 points to account for more than a third of the UT's total points on the night.
Thunder From Down Under
Freshman Jessie Rennie continued her sharp-shooting ways, going 2-of-4 from beyond the arc against Florida. She is averaging 60.9 percent over the last nine games. Her season 3-point shooting average of .447 leads the team.
Owning The Line
UT hit nine of 10 free throws against Florida and is 57 of 71 in SEC play, shooting 80 percent from the free-throw line in conference games.
Potent Offense
The Lady Vols shot 53 percent on the night, marking the eighth time this season and the third time in SEC play they have hit at least half of their shots. That occurred only three times during the 2018-19 season.
Milestone Watch
If Tennessee is victorious against the Crimson Tide, Kellie Harper would earn the 300th victory of her 16-year head coaching career.
With a win over Bama, UT would claim its 400th SEC regular season triumph. That total ranks first in the league by more than 90 victories.
A UT win would equal its 10th home "W" of 2019-20. UT has had at least 10 home victories in every one of Thompson-Boling Arena's 33 seasons.
The Lady Vols are trying to open 5-1 in SEC play for the first time since 2014-15. That year, UT was undefeated through six games and won the SEC title with a 15-1 record.
Tracking Tennessee

Rennia Davis has scored in double figures in 15 straight games and in 16 of 17 contests this season. Including last year, she has scored 10 or more points in 29 of her past 30 games. Davis is third in the SEC in scoring (19.6 ppg.) in league games, is third in double-doubles this season with seven and is third among active SEC players with 25 career double-doubles.
Freshman Jordan Horston and sophomore Jazmine Massengill are each averaging 5.4 apg. in SEC play to rank fourth in the league.
In SEC play, redshirt senior Lou Brown (Melbourne) has hit six of 12 three-point attempts (.500) and freshman Jessie Rennie (Bendigo) has swished five of nine (.556). The Aussies are dialed in.
Freshman Tamari Key is tops in the SEC with a 4.6 blocks per game average in league play.
Rae Burrell brings energy and productivity off the bench for UT, averaging 10.4 ppg., 5.8 rpg. and shooting 45% on field goals.
After hitting 75 percent on free throws only once the first 13 games, UT has hit 75 percent or better the past four contests and is leading the SEC in league games at 80.3 percent.
Just 17 games into the season, UT has blocked 120 shots and is tops in the SEC with 8.0 bpg. in league games. The blocks total is higher than 17 Lady Vol teams had for an entire season, including the 2018-19 squad's 95.
The Lady Vols allowed 69.1 points per game in 2018-19, which was the second highest ever allowed by UT. In 2019-20, UT is allowing a 54.4 average which currently is tops in school history, albeit with a tough schedule ahead.
UT is shooting 45.9 percent from the field for the season (3rd, SEC/17th, NCAA) and 50 percent in five SEC games (1st).
The Lady Vols have assists on 310 of their 504 field goals (61.5 percent). They are No. 1 at 18.8 apg. in SEC games.
UT is shooting 80.3 percent on free throws (No. 1) in SEC play and is led by a trio of players hitting 80+ percent. Kasiyahna Kushkituah entered the season shooting 38 percent for her career and is knocking down 83.3 percent (10 of 12) thus far in league games. Rae Burrell is shooting 81.3 (13-16), while Rennia Davis has hit 12 of 15 (80.0).
Freshman Jordan Horston is averaging 12.0 points per game in SEC play, which ranks second on the team. She is tied for the team lead with 27 assists.
Jazmine Massengill also has 27 assists in league contests and has committed only six turnovers for a 4.5 to 1 assist-to-turnover ratio.
Freshman Tamari Key's 46 blocked shots rank her No. 12 in the nation and second in the SEC. She is currently averaging 4.6 per game in SEC play, which leads all league players.
Rae Burrell had 11 points off the bench vs. Florida, marking the eighth time she has hit double figures as a reserve this season.
Jordan Horston had a six-game streak of scoring in double figures end at Florida. With another point vs. Florida and one more vs. Stanford, Horston's streak would be standing at nine games.
Jazmine Massengill shot 53.3 at the free throw line a year ago. This season, she is hitting 76.5 percent, including 80 percent (20-25) in home games.
Tennessee-Alabama Series Notes
The Tennessee Lady Vols hold a 49-7 all-time record vs. Alabama, dating back to January 22nd, 1977, but the Crimson Tide is riding a five-game win streak in the series with Tennessee.
UT failed to surpass 65 points in any of those losses and gave up 72, 72 and 86 the past three times these schools played.
Against the Tide, the Lady Vols are 22-1 in games played in Knoxville, 18-3 in Tuscaloosa and 9-3 at neutral sites.
There has never been an overtime game in the series.
UT is 16-2 vs. Alabama in Coleman Coliseum, losing for the first time there on Feb. 16, 2017, 65-57.
From 2011-16, the Crimson Tide women played in Foster Auditorium, where UT was 2-1, including a 54-46 loss on February 25th, 2016.
The 2016 loss ended a 42-game UT win streak.
Prior to that victory, the last Alabama win was on March 3rd, 1984, at the SEC Tournament in Athens, GA, by a score of 85-66.
The other came at the 1981 SEC Tournament, as the Tide knocked off #10-ranked Tennessee, 77-71, on January 30th.
Kellie Harper is 1-2 vs. Alabama as a head coach, forging a 1-1 mark vs. the Tide while at NC State and a 0-1 record as Missouri State's coach. MSU lost at Tuscaloosa, 65-61, on December 19th, 2017, in her last encounter vs. UA.
Harper (then Kellie Jolly) was 7-0 vs. Alabama as a player at Tennessee.
Alabama director of operations Brian Johnson is a 2016 Tennessee graduate who served as a manager on the Lady Vol staff for four seasons.
About The Alabama Crimson Tide
Alabama enters the game with an 11-6 overall record and 1-3 SEC mark.
UA returned four starters and 10 letterwinners from last year's team that posted a 14-17 record, including 5-11 in the league (11th).
Juniors Jordan Lewis and Jasmine Walker lead the Crimson Tide, posting 13.4 ppg. and 11.5 ppg., respectively. Walker also pulls down 6.9 rpg.
Recapping Alabama's Last Game
Alabama bounced back in a big way with its largest margin of victory in Auburn Arena after defeating the Tigers (6-9, 0-4 SEC), 75-48, Sunday afternoon. The win for the Crimson Tide (11-6, 1-3) was its first in 2020 and its first in SEC play.
Junior Jasmine Walker tallied her third double-double of the season after dropping in 23 points, including knocking down four three-pointers to go along with 10 rebounds.
Junior Jordan Lewis poured in 16 points, six rebounds and a game-high five assists. Senior Cierra Johnson also added 11 points and four assists off the bench, while junior Ariyah Copeland chipped in 10 points in the win.
Tennessee Lady Vols Last Game Against Alabama Crimson Tide
Zaay Green recorded her first career double-double and No. 20/17 Tennessee out-rebounded Alabama, 49-44, but it wasn't enough to overcome a UA team that shot a blistering 50 percent from the floor en route to an 86-65 Tide victory in Tuscaloosa on January 17th, 2019.
Green finished the day with 14 points and 11 rebounds, while fellow freshman Rae Burrell managed 12 points and seven rebounds.
Alabama (10-8, 2-3 SEC) was led by junior Cierra Johnson, who had 17 points and seven rebounds. Ariyah Copeland finished with 16 points and nine rebounds, while Shaquera Wade added 15 points.
Last Time In Knoxville
Jaime Nared had a game-high 22 points, but it was not enough as No. 11/11 Tennessee lost to Alabama 72-63 on February 15th, 2018, in Thompson-Boling Arena.
The Lady Vols (21-5, 9-4 SEC) came out on the losing end of a streaky game that saw leads exchanged on three different double-digit runs. Tennessee had the advantage in the paint, out-rebounding the Crimson Tide 45-39, but Alabama (16-10, 6-7 SEC) won the game behind a 42.6% field goal percentage.
Tennessee had three players in double figures. Nared led the Lady Vols with 22 points, Rennia Davis scored 18 and Mercedes Russell added another 11. Both Davis and Russell collected double-doubles on the night, grabbing 10 and 11 rebounds, respectively.