#13/15 Tennessee (11-4, 2-1 SEC) vs. Arkansas (6-10, 1-2 SEC)
Thursday, January 14th, 2016 | 8:05pm CT (9:05pm ET)
Fayetteville, AR | Bud Walton Arena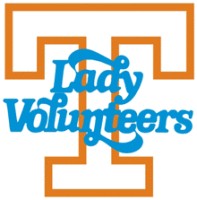 Knoxville, TN – The #13/15 Lady Vols (11-4, 2-1 SEC) will look to continue the momentum they built from a 27-point win over Auburn, as they travel to Arkansas (6-10, 1-2 SEC) for a Thursday night game. Tipoff is slated for 8:05pmCT/9:05pm ET, and the game will be broadcast on the SEC Network and available online via WatchESPN.
Tennessee enters on the heels of a 79-52 victory over Auburn on Sunday and has won two of its last three. Arkansas, meanwhile, is coming off an 80-55 setback at No. 7 Mississippi State and has dropped two of its last three contests.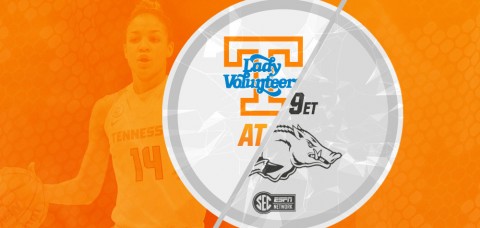 UT will use its SEC bye this weekend, traveling to northern Indiana on Sunday to take on Notre Dame in an ESPN2 Big Monday tilt at 7:00pm ET/6:00pm CT.
Under Holly Warlick, Tennessee is 30-11 in road games, 57-8 at home and 10-5 at neutral sites for a total of 97-24.
Tennessee holds a 26-2 all-time record vs. Arkansas, dating back to February 29th, 1992, when UT prevailed, 105-59, in the initial meeting. The Lady Vols are 13-1 in Fayetteville, 12-1 in Knoxville and 1-0 at neutral sites. Tennessee is 1-0 in overtime and 1-0 in the postseason vs. UA.
After defeating the Hogs, 60-51, at Bud Walton Arena on January 11th, 2015, the Lady Vols have won 11 in a row in Fayetteville, dating back to December 29th, 1996, when #22/24 Arkansas took down Chamique Holdsclaw-led #6/6 Tennessee, 77-75.
UT is 12-1 vs. the Razorbacks in Knoxville, with the only loss at Thompson-Boling Arena coming on February 23rd, 2013, when Arkansas walked away with a 72-71 overtime victory and ended an 18-game Lady Vol winning streak in the series.
Despite the series disparity, Tennessee has overcome significant deficits to win its last three games vs. UA and fell to the Razorbacks in overtime, 72-71, in Knoxville on February 23rd, 2012 in Pat Summitt's final campaign.
UT overcame a nine-point second-half gap in Fayetteville on January 11th, 2015, to win, 60-51; an eight-point first-half deficit to win 70-60 in Knoxville on Jan. 30, 2014; and an 11-point second-half gap on February 24th, 2013, in Fayetteville to win, 60-54.
Tennessee has been ranked in the top 25 in all 28 prior meetings with Arkansas, while the Razorbacks have been ranked in just five meetings. The last time the two teams faced each other as ranked squads was in 2003 when #4-ranked Tennessee won 92-79 over #12-ranked Arkansas in Fayetteville.
No. 1/1 Tennessee and unranked Arkansas met in an NCAA Final Four semifinal game in Kansas City, MO, on March 27th, 1998, and the Lady Vols cruised past the Razorbacks, 86-58, en route to their perfect 39-0 season.
Tennessee has had one player from the state of Arkansas in its history. Standout Shekinna Stricklen (2008-12) hailed from Morrilton, AR.
About the Arkansas Razorbacks
Arkansas comes into the game with a 6-10 overall record and 1-2 SEC mark, having lost two of its last three. The Razorbacks are 1-4 vs. ranked teams this season, suffering losses vs. #7/7 Oregon State (63-47), vs. #5/6 Texas (61-50), at #2/2 South Carolina (85-32) and while hosting #7/6 Mississippi State (80-55).
UA claimed a victory over #13/10 Texas A&M (67-61) in Fayetteville on January 7th.
UT played both Oregon State and Texas this season, defeating the Beavers in Corvallis, 53-50, and losing to the Longhorns in Knoxville, 64-53.
In Arkansas' last game, at Mississippi State, the Bulldogs led by as many as 28 before prevailing by 25.
The Razorbacks' top scorer, forward Jessica Jackson, led all scorers vs. MSU with 20 points. Melissa Wolff pulled down a game-high 10 rebounds. Jackson averages 17.0 points per contest and is the only player on the team in double figures.
UA has a negative scoring margin, with opponents outscoring the Razorbacks, 62.2 to 61.6. The Cardinal and White also are being outshot by opponents from the field (.386 to .368), on three-pointers (.314 to .239) and at the free throw line (.711 to .684).
Arkansas is coached by second-year skipper Jimmy Dykes, who is 24-24.
UA plays host to #24 Missouri on Sunday at 2:00pm CT.
About the Tennessee Lady Vols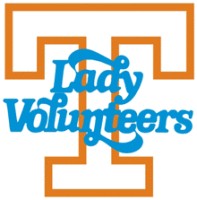 Tennessee bounced back from a loss to Florida with a rousing 79-52 victory over Auburn on Sunday afternoon. UT has won four of its last five games after struggling through a stretch where it lost three of five.
The Lady Vols recorded their highest shooting percentage of the season, hitting 59.6% (34-57) vs. the Tigers after shooting their lowest percentage (29.3%) vs. Florida. The Big Orange women held AU to 29.4% from the field, the second lowest UT allowed all season.
Diamond DeShields tied a career high with seven assists in the game.
UT also recorded a season-high-tying 22 fast break points vs. Auburn, while holding an opponent to a season low with 0. Those numbers came after UT allowed a season-high 20 fast break points to Florida.
Tennessee held Auburn ace Brandy Montgomery, who had been averaged more than 17.0 points per game, to 11 on 4-of-13 shooting. UT's +12 rebounding margin was its second best of the season behind +15 vs. Stetson on December 30th.
Diamond DeShields leads Tennessee in scoring at 15.3 per game and adds 5.5 rebounds. Mercedes Russell (11.2) and Bashaara Graves (11.1) round out UT's double-figure scorers. Graves (8.7) and Russell (8.5) are Tennessee's top rebounders.
UT improved its season shooting percentage to 41.6% and its free throw number to 71.7%.
Tennessee Trending Topics
Tennessee has the nation's No. 1 ranked strength of schedule this season, according to the NCAA. UT's opponents thus far have a .731 winning percentage (152-56), and its future opponents are winning at a .741 rate (129-45). The Lady Vols stayed at No. 10 in the RPI after the win over Auburn.
Tennessee had 20 assists vs. Auburn, marking only the third time in 2015-16 that UT had posted 20 or more. UT is averaging 7.0 blocks per game over the last three contests, tying a season-high with eight vs. Auburn.
Diamond DeShields
is averaging 17.3 points and 6.3 rebounds in SEC contests.
Alexa Middleton
is hitting 53.3% from the field (8-15) in SEC play to lead UT.
Bashaara Graves
is averaging a double-double of 11.7 points and 10.7 rebounds in league action.
Andraya Carter
is hitting .500 (5-10) on three-pointers in her first three SEC games, raising her season percentage to a team-leading .304 (7-23).
UT is hitting 75.9% (44-58) on free throws against league foes. Bashaara Graves is 11-of-11 on her charity tosses in SEC play.
Six Lady Vols have combined to miss 39 games this season due to injuries, making it a slow process for UT to develop on-court chemistry and continuity this season. Nia Moore has pushed UT's available player list back up to 11, playing four minutes vs. Auburn. It marked the most Lady Vols in action since 11 played vs. both Syracuse and Chattanooga on November 20th and November 23rd.
After knocking off undefeated Missouri, Tennessee has handed six teams their first loss this season (Central Arkansas, Penn State, Syracuse, Albany, Oregon State, Missouri).
Broadcast Information
TV | SEC Network
Play by Play: Cara Capuano
Analyst: Nell Fortner
Analyst: Andy Landers
Radio | Lady Vol Network
Play by Play: Mickey Dearstone
---
Online/Mobile
www.UTsports.com
Free audio stream only
www.WatchESPN.com
Free video stream to registered cable subscribers
Tickets/Promotions
www.UTtix.com
1.800.332.VOLS (8657)