Tennessee vs. Appalachian State
Wednesday, December 14th, 2016 | 6:00pm CT
Knoxville, TN | Thompson-Boling Arena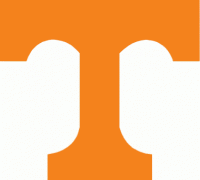 Knoxville, TN – Tennessee will open a five-game homestand as they take on Appalachian State at Thompson-Boling Arena for a 6:00pm CT tip on Wednesday.
Wednesday's game will be available online through WatchESPN. Visit WatchESPN.com or download the WatchESPN app to view the game on a computer or mobile device. Bob Kesling (PxP), #LVFL Brittany Jackson (Analyst) and Maddy Glab (Reporter) will describe the action on Wednesday evening.
Fans can also tune into their local Vol Network station to catch Mickey Dearstone describing the action as the Lady Vols take on the Mountaineers.
Tennessee vs. Appalachian State
Tennessee (4-4) begins a five-game homestand on Wednesday, as Appalachian State (4-5) comes to Thompson-Boling Arena for a 6:00pm CT contest.
The Lady Vols will try to get back on the winning track after dropping two in a row and four of their past five games.
ASU, meanwhile, also is in need of a victory, having dropped two straight and three of four.
Women's basketball will try to become the third of UT's most visible sports programs to defeat the Mountaineers this season.
The UT football team defeated ASU in overtime on September 1st in the season opener, 20-13, while the men's basketball team topped App State on November 15th, 103-94.
Broadcast Information
Bob Kesling (PxP), #LVFL Brittany Jackson (Analyst) and Maddy Glab (Reporter) will describe the action for the Tennessee-Appalachian State online broadcast on SECN+.
All of the games included in the SEC Network (SEC Network, SECN+) package and the ESPN package (ESPN, ESPN2, ESPNU) will be available through WatchESPN, accessible online at WatchESPN.com, on smartphones and tablets via the WatchESPN app, and streamed on televisions through Amazon Fire TV, Apple TV, Chromecast, Roku, Xbox 360 or Xbox One to fans who receive their video subscription from an affiliated provider.
Mickey Dearstone will handle the call for the IMG College/Lady Vol Network radio/online broadcast. Airtime is 30 minutes prior to tip-off on network stations.
Home Sweet Home
This is the 30th season that the Tennessee women's and men's basketball teams have called Thompson-Boling Arena home, and the Lady Vols own an incredible 417-33 mark (.927) in the venue.
All-time, the Lady Vols have a 570-57 (.909) home record in games played at Thompson-Boling Arena, Stokely Athletics Center and Alumni Gym.
UT is 2-1 at home in 2016-17.
Thompson-Boling Arena has an official seating capacity of 21,678.
UT has led the nation in attendance 19 times in the past 25 years, finishing second the past two years after an 11-season run at No. 1.
Tennessee ranks fourth this season (8,434).
Tennessee-ASU Series Notes
Appalachian State leads the all-time series vs. Tennessee, 5-3.
In the modern era of women's basketball at UT (since the 1974-75 season), however, the Lady Vols own a 3-1 advantage.
Tennessee is 1-5 vs. the Mountaineers when the Lady Vols are unranked.
ASU is 2-0 vs. UT in overtime games.
The Big Orange women are 5-6 all-time vs. teams from the Sun Belt Conference. UT also will play SBC squad Troy on December 21st.
Holly Warlick was 1-0 as a player vs. App State, winning 82-65 at the Winthrop Invitational on February 18th, 1977, during her freshman season at Tennessee.
The last match-up between these teams occurred on March 13th, 1999.
No. 2/2 Tennessee won the schools' only meeting during the postseason, racing by ASU, 113-54, in Knoxville in the 1999 NCAA First Round.
That point total by UT is a school NCAA Tournament record, as are the 44 field goals the Lady Vols hit.
ASU also set a UT NCAA tourney opponent record for most turnovers in game with 33.
The Last Meeting Between These Teams
No. 2/2 Tennessee ran away from Appalachian State, 113-54, the last time these teams met on the court on March 13th, 1999, in the first round of the NCAA Tournament at Thompson-Boling Arena.
Chamique Holdsclaw led the charge, tallying 23 points and grabbing eight rebounds in the win.
With those numbers, Holdsclaw became the NCAA's all-time leader in points and rebounds during the tournament.
Semeka Randall (20), Tamika Catchings (18) and Sarah Edwards (10) also scored in double figures, while Kristen "Ace" Clement dished out nine assists in a game UT led at the half, 53-19.
UT connected on 44 of 73 shots from the field for 60.3 percent, including 6-of-11 shooting (54.5%) from beyond the three-point line.
Lady Vol Junior Trio Leading The Way
Tennessee has been paced by its junior trio of 6-foot-6 center Mercedes Russell, 6-1 guard Diamond DeShields and 6-2 forward Jaime Nared.
Those three players are the team's top scorers and rebounders through eight games, and they have combined for 11 double-doubles.
A preseason All-SEC Second Team pick, Mercedes Russell is having a breakout season.
Her stats after seven games include a team-leading 16.5 ppg. and 8.6 rpg. while hitting 52 percent on field goals and 67 percent on free throws.
Russell has notched double-doubles in five of her first eight games this season to give her 16 for her career.
In her first two seasons of play, Russell had only four games of 15 or more points. She has 15 or more points in seven of eight games this season.
Nared is off to the best start of her career, as well, averaging 14.4 points and 8.3 rebounds while shooting 85 percent from the free throw line and leading the team with 11 steals.
She rang up double-doubles in four consecutive games, tallying 18 points and 11 rebounds vs. Penn State, 11/10 vs. Virginia Tech, 16/10 vs. Tennessee State and 19/11 vs. Baylor before it came to an end with a career-high 22 points and only five rebounds vs. Texas.
Nared already has three of the top scoring efforts of her career in her first eight games this season with 19 vs. James Madison and Baylor, 18 vs. Penn State and 22 vs. Texas.
Nared's four-game streak of doubles-doubles marked the first time since early in 2015-16 she had strung together consecutive games scoring in double figures since doing so vs. Stetson (12), Missouri (13) and Florida (10).
A preseason All-SEC First Team selection, DeShields is a do-it-all player who is averaging 15.3 points per game to rank second on the team. She paces the Lady Vols in assists (3.6), is second in blocks (1.4), third in rebounding (6.6) and fourth in steals (1.0). She is shooting 42% from the field, 32% on threes and 79% from the charity stripe.
DeShields has scored 15 or more points in four of the past six games and has recorded a pair of double-doubles to match her total of a year ago.
DeShields has dished out five or more assists in four of eight games thus far.
A Deeper Look At Tennessee
Tennessee has been to the NCAA Elite Eight in three of Holly Warlick's first four seasons as a head coach. It's something only one other women's coach (Leon Barmore, Louisiana Tech) has done during a career's first four years.
UT has won three SEC titles during the past four years, including two regular season titles (2013, 2015) and a tourney title (2014).
The Lady Vols return eight players from last season's NCAA Elite Eight squad and have three newcomers for a roster of 11. Nine of those players will see action this season, while two (Te'a Cooper and Cheridene Green) redshirt due to injury.
Last year's unit finished 22-14 overall and 8-8 in SEC play (t7th) but rallied to earn the program's 28th overall NCAA Elite Eight berth.
Tennessee has been picked to finish third in the SEC by both the media and the league's coaches, following defending champ South Carolina and 2015-16 runner-up Mississippi State.
Diamond DeShields (first team) and Mercedes Russell (second team) were named to the 2016-17 Coaches Preseason All-SEC Team.
DeShields also made the five-player Media Preseason All-SEC Team.
After ending last season unranked in the AP Poll and 19th in the USA Today Coaches Poll, the Lady Vols opened ranked 13th and 14th, respectively.
In other polls, the U.S. Basketball Writers Association had UT 12th; AP, Sporting News and Athlon Sports had UT ranked 13th; the Lady Vols were 14th in the USA Today Coaches Poll and the espnW Poll (t14); and Lindy's had the Lady Vols at No. 16.
UT Rally Comes Up Short vs. Texas
Tennessee made a valiant rally after trailing by 15, but fell 72-67 against #17 Texas on Sunday afternoon at the Erwin Center in Austin.
Tennessee (4-4) trailed by 15 in the second quarter but made a run bridging the last part of the second period and the first five minutes of the third quarter to take the lead. Texas was able to recapture the lead and withstood late three-pointers from
Alexa Middleton
and
Diamond DeShields
to hold on for the win.
Jaime Nared tallied a career-high 22 points to go with five rebounds and two blocks. DeShields chipped in 16 points to score in double figures for the seventh time in eight games this year.
Texas (3-4) started the game on a 9-0 run and led 22-12 after the first quarter. The Lady Vols were out-rebounded 17-9 in the opening frame, which helped the Longhorns score nine second-chance points.
Texas had five players score in double figures, led by 13 from Brooke McCarty and 12 from Joyner Holmes, Lashann Higgs and Kelsey Lang. Lang also added eight rebounds and six blocks for the Longhorns.
About The Mountaineers
Appalachian State enters Wednesday night's contest on a two-game losing streak and having dropped three of its last four.
ASU has struggled to shoot the ball well this season, hitting .345 on field goals, .257 on three-pointers and .632 on free throws.
The Mountaineers also are getting out-rebounded 45.6-40.4 per game.
Joi Jones (16.1) and Madi Story (12.0) are ASU's only players averaging double figures in scoring.
The quintet of Jones, Story, Q. Murray, Bria Carter and Ashley Bassett-Smith has started all nine games this season.
App State has only three players 6-0 or taller on its roster
ASU is coached by third-year skipper Angel Elderkin, who spent two seasons at Tennessee from 2005-06 to 2006-07, serving as a graduate assistant and then video coordinator.
The Mountaineers return 11 letterwinners and four starters from a squad that finished 10-20 overall and 7-13 in the Sun Belt (8th).
ASU Falls To Hot-Shooting Georgia Tech
Appalachian State University (4-5) women's basketball couldn't overcome a three-point barrage by Georgia Tech in an 81-52 defeat on Sunday evening at McCamish Pavilion in Atlanta.
Madi Story drained a career-high three 3-pointers en route to an App State-best 14 points. Joi Jones scored 11 points while Bria Carter notched 10 points and tied a team-best with eight boards. Ashley Bassett-Smith also brought down eight boards.
The Yellow Jackets (9-1) shot 51.9 percent from the beyond the arc after failing to shoot above 40 percent in any game this season. GT hit seven of its eight first-half 3-pointers in the first quarter to run out to a 21-8 lead and never looked back en route to 14 overall treys.
Up Next for UT Lady Vols
After facing Appalachian State on Wednesday, Tennessee welcomes #10/10 Stanford to Thompson-Boling Arena on Sunday (SEC Network, 2:00pm CT).
The Lady Vols then entertain Troy (December 21st, 6:00pm CT) and UNCW (December 29th, 600pm CT) to wrap up 2016 and open 2017 with a New Year's Day tussle against #19 Kentucky (3:00pm CT).
After matching up with the Lady Vols, App State returns to action next Sunday at home vs. UNC Asheville at 12:00pm CT.