#15/14 Tennessee Lady Vols at Florida Gators
Thursday, February 22nd, 2018 | 6:02pm CT
Gainesville, FL | Exactech Arena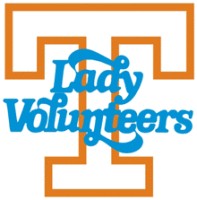 Knoxville, TN – No. 15/14 Tennessee (21-6, 9-5 SEC) makes its last road trip of the regular season, traveling to Gainesville to face Florida (11-16, 3-11 SEC) on Thursday at 6:02pm CT.
This will mark the 55th meeting between these schools in women's basketball, with UT holding a 50-4 series advantage, including 20-2 in Gainesville.
The Lady Vols and Gators also played in Tennessee's 28th game last season as well, with the Big Orange coming away with a 74-70 victory in Knoxville on February 23rd.
Tennessee enters the game having lost its last two contests, while Florida comes into the match-up on the heels of a victory that halted a six-game losing skid.
UT fell at #13/13 Missouri on Sunday, 77-73, after a 72-63 setback vs. Alabama last Thursday night in Knoxville.
After falling in six consecutive games vs. ranked teams (MSU, UGA, MU, MSU, USC and A&M), UF took care of unranked Vanderbilt at home, 88-71, on Sunday to end the losing streak.
Broadcast Information
Kyle Crooks (play-by-play) and Brittany Davis (analyst) will describe the action for the UT-Florida online broadcast on SECN+.
Mickey Dearstone is handling the call for IMG College/Lady Vol Network radio/online broadcasts for the 19th season. A link to the live audio stream can be found on each game's Hoops Central page or the Lady Vol schedule on UTSports.com.
UT'S Upcoming Schedule
UT closes out the regular-season schedule on Sunday with #7/6 South Carolina on Lady Vol Senior Day. Tip-off has been set for 3:00pm CT on ESPN2.
The SEC Tournament in Nashville begins on Wednesday, February 28th and runs through Sunday, March 4th.
Selection Monday for the NCAA Women's Tournament is on March 12th (6:00pm CT, ESPN).
Third NCAA Reveal Has UT At No. 12
The NCAA Committee's third and final reveal of tournament seeding on February 19th has UT projected for a No. 12 overall seed in the NCAA Tournament and the No. 3 seed in the Lexington Regional.
The other top-four seeds in Lexington are No. 1 Louisville, No. 2 Baylor and No. 4 Ohio State.
The top 16 seeds get to host first and second round games, and the SEC has five schools (MSU, USC, MU, UT, UGA) in that mix.
UT was selected as the No. 5 overall seed in the NCAA's first of three regular season top-16 ranking announcements on January 17th and fell to No. 11 when the second announcement came out on February 1st.
RPI Watch / Strength Of Schedule
Below are 15 teams (17 games when UT meets South Carolina for the second time) on UT's schedule this season that are ranked in the top 100.
2. Notre Dame (L), 3. Mississippi State (L), 11. Texas (W), 12. Missouri (L), 15. Stanford (W), 17. South Carolina (W), 21. Texas A&M (L & W), 26. LSU (L), 28. Georgia (W), 30. Marquette (W), 55. Oklahoma State (W), 66. South Dakota (W), 70. James Madison (W), 82. Alabama, 95. Kentucky (W).
Based on cumulative opposition (past and future opponents), Tennessee is No. 10 this week in the NCAA Toughest Schedule Report.
The Latest On Tennessee
Holly Warlick enters the Florida contest seeking her 150th career win.
Mercedes Russell needs a double-double to give her 14 for the season and tie for the most by a Lady Vol in a senior season. Glory Johnson, Lisa Harrison and Shelia Collins had 14 in their finals seasons at Tennessee.
The next double-double by Russell would be the 44th of her career, leaving her one shy of tying Candace Parker (45) for second all-time by a Lady Vol. Chamique Holdsclaw is first with 57.
Three different Lady Vol rookies have been named SEC Freshman of the Week. Rennia Davis (Jacksonville, Fla/Ribault) has earned the honor twice (most recently on February 12th), while Evina Westbrook and Anastasia Hayes have once.
Mercedes Russell surpassed the 1,000-rebound mark vs. Georgia and the 1,500-point mark against Alabama, becoming only the sixth Lady Vol to reach 1,500 points and 1,000 rebounds. The others in that club are Chamique Holdsclaw, Glory Johnson, Bashaara Graves, Sheila Frost and Tamika Catchings.
UT has led 23 of 27 games this season at the half except for four. UT trailed Mississippi State by 13, Missouri by six and Alabama by five, and was tied vs. Auburn.
UT's roster features seven players 6-2 or taller, tying the 2004-05 team as the second tallest in Lady Vol history behind the 2014-15 unit that boasted eight.
UT is 18-0 when leading with 5:00 left in the game, 2-0 when tied and 1-6 when trailing.
The Lady Vols have allowed seven opponents to score more than 72 points (Marquette – 99, Texas – 75, Vandy – 73, A&M – 79, Notre Dame – 84, Arkansas – 85, Missouri – 77) and have allowed only nine teams to shoot better than 41 percent from the field (Missouri, .556; Vanderbilt in Knoxville, .491; Texas A&M in Knoxville, .484; Notre Dame, .478; Arkansas, .477; Vanderbilt, .469; Marquette, .437; Miss. State, .418; Alabama, .426).
When UT has more fouls than its opponent, the Lady Vols are 2-4, losing to Texas A&M, Notre Dame, LSU and Missouri, and beating Marquette in OT and winning by 14 at Kentucky.
UT-Florida Series Notes
Tennessee holds a 50-4 all-time record vs. Florida, dating back to February 8th, 1980, winning 13 of the past 14 meetings
Holly Warlick's squad is 6-1 vs. Florida during her tenure, including 3-0 away, 2-1 at home and 1-0 in SEC Tournament action.
UT is 20-2 all-time in games played in Gainesville, winning the past five trips there and in 11 of the past 12 visits, including 84-75 on January 26th, 2017.
The last Lady Vol loss in Gainesville came on February 8th, 2009, as #11/13 Florida topped #12/17 Tennessee by a 66-57 count.
UT is 22-2 vs. UF in games played in Knoxville, 8-0 at neutral sites and 3-1 in overtime contests vs Florida, including 3-0 in Gainesville in those extra-frame affairs.
The Lady Vols had won 11 in a row in the series until the Gators got the victory in Knoxville on January 7th, 2016, 74-66.
Bashaara Graves' free throw with 12.5 seconds remaining in regulation sent the 2013 game in Gainesville into overtime and helped give Holly Warlick a win in her first game as head coach in the series, 78-75.
UT's team record for most free throws made in a game (40-of-46) came at Florida on February 3rd, 2005.
Jaime Nared posted points/rebounds efforts of 10/7 as a freshman, 11/6 as a sophomore and 16/7 and 11/6 as a junior vs. the Gators.
Mercedes Russell posted 14/5 and 17/10 performances vs. UF a year ago.
Last Meeting Between UT and UF
A late run by Tennessee helped give the Lady Vols a 74-70 victory over the Florida Gators on Senior Night at Thompson-Boling Arena on February 23rd, 2017.
Mercedes Russell led UT's offense, getting her 16th double-double of the season, with 17 points and 10 rebounds. Diamond DeShields just missed a triple-double, posting 15 points, 10 rebounds and a career-high nine assists.
UT got a late push of momentum in the fourth quarter to come back from a seven-point deficit. Over the last 2:57 in the contest, Tennessee (18-10, 9-6 SEC) went on a 13-2 run, starting with a layup by Alexa Middleton. She brought energy to the offense in the second half, finishing with 15 points and converting a trio of 3-pointers.
A pair of free throws by senior Schaquilla Nunn sealed the victory for the Lady Vols with two seconds remaining to put the game out of reach. UT caught fire from the charity stripe in the fourth period, converting on 12 of 16 shots from the line.
Ronni Williams kept Florida (13-15, 4-11 SEC) alive, scoring 22 points and grabbing nine rebounds throughout the competition. The Gators finished on a 1-of-9 shooting slump to end the game.
Last in Gainesville
Diamond DeShields posted an all-around performance to lead Tennessee to an 84-75 win over Florida at Exactech Arena in Gainesville on January 26th, 2017.
DeShields finished with 27 points on 9-of-13 shooting, five rebounds, three assists and three steals. Jaime Nared had another strong performance, scoring 16 points and grabbing seven boards. Mercedes Russell and Alexa Middleton also got into double digits, totaling 14 and 11 points, respectively.
Tennessee (13-7, 4-3 SEC) picked up its second conference road win of the season with the wire-to-wire victory over Florida (10-10, 1-6 SEC).
Ronni Williams led the charge for the Gators, finishing with 31 points on 10-of-18 shooting. Haley Lorenzen chipped in 17 points, 11 rebounds and three blocks on the night.
More About the Gators
Florida was picked to finish 12th by the media and 13th by the coaches in the SEC preseason polls.
The Gators currently stand in 11th place.
UF returned four starters and three other letterwinners from a squad that finished 15-16 overall, 5-11 in the SEC and tied for 11th in the league standings.
After last season, Florida replaced long-time head coach Amanda Butler with Belmont's Cameron Newbauer.
Newbauer directed his teams to two NCAA appearances and a WNIT berth during his four seasons in Music City.
Gators graduate assistant Sarah Wilkinson earned her bachelor's degree from UT and served as a manager on Holly Warlick's staff.
Florida Last Time Out (UF 88, VU 71)
Dyandria Anderson, Paulina Hersler and Haley Lorenzen guided the Gators to an 88-71 victory on Senior Day against Vanderbilt at Exactech Arena at the Stephen C. O'Connell Center Sunday afternoon.
The senior trio, along with injured Gabby Seiler, was recognized in a pregame ceremony and then went to work on the court, scoring Florida's first nine points en route to combining for 50 of the Gators' total offensive output. Lorenzen finished with 18 points, and Hersler and Anderson both with 16.
Junior Funda Nakkasoglu took game scoring honors with 25 points, as she continued her torrid pace from beyond the arc, knocking down 7-of-13 as Florida hit 12-of-30 overall – the team's 11th game this season with double-digit treys.
Tennessee Last Time Out (MU 77, UT 73)
No. 11/11 Tennessee dropped a hard-fought thriller at No. 13/13 Missouri Sunday, falling to the Tigers by a score of 77-73 in front of a record crowd of 11,092 at Mizzou Arena.
Senior Jaime Nared led the Lady Vols (21-6, 9-5 SEC) with 25 points, while Mercedes Russell added 10 points and nine rebounds.
UT overcame a 13-point second-quarter deficit and worked the game into a 62-62 tie with 5:18 remaining. However, the Tigers (22-5, 10-4 SEC) used clutch free-throw shooting down the stretch to pull ahead late, including two from Sophie Cunningham with one second remaining that put them ahead by four. Cunningham netted 32 points on 9-of-14 shooting to lead Missouri.