#22/25 Tennessee (4-2) vs. #4/4 Baylor (8-1)
Sunday, December 4th, 2016 | 1:00pm CT
Knoxville, TN | Thompson-Boling Arena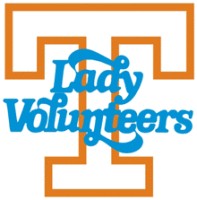 Knoxville, TN – #22/25 Tennessee (4-2) will take on #4/4 Baylor (8-1) Sunday at 1:00pm CT in the SEC/Big 12 Challenge at Thompson-Boling Arena.
The game will be televised by ESPN2, but fans can also catch all of the action online through WatchESPN. Visit WatchESPN.com or download the WatchESPN app to view the game on a computer or mobile device. Dave O'Brien (play-by-play) and Doris Burke (analyst) will call the action.
Fans can also tune into their local Lady Vol Network station to catch Mickey Dearstone describing the action as Tennessee takes on the Lady Bears.
#22/25 Tennessee vs. #4 Baylor
#22/25 Tennessee (4-2) is back in Thompson-Boling Arena on Sunday to host #4 Baylor (8-1) at 1:00pm CT in the Lady Vols' second straight home game.
This marks the Lady Vols' first contest of the season against a ranked team.
UT will be seeking its first win at home over a ranked team since beating #10 Kentucky, 72-58, on February 15th, 2015. UT is 0-2 vs. ranked opponents at home since that game.
The Lady Vols will be seeking their first win over a top-five opponent since beating #4/5 South Carolina, 73-61, in Knoxville on March 2nd, 2014.
The tilt pits a pair of Elite Eight teams from last season's NCAA Tournament, with a banged up UT team falling to Syracuse (89-67) and Baylor losing to Oregon State (60-57) in Dallas.
After opening with four of the first five games on the road, Holly Warlick's squad has hit a stretch where it is playing seven of eight games on Rocky Top. This is the second game during that spree.
SEC/BIG 12 Challenge
The match-up is one of 10 contests being held as part of the SEC/Big 12 Challenge.
The Challenge was created in 2014 with two games at a neutral site. 2016 is the first to feature 10 games at campus sites with each conference hosting five games a year, ensuring fans can participate in creating a dynamic home atmosphere.
The Big 12 and SEC sent a combined 17 teams to 2016 postseason play, including 15 in the NCAA Tournament.
The Challenge will feature the top two conferences in 2016 national home attendance and the only two that averaged over 4,000 fans per game.
Thursday, December 1st
Oklahoma at Kentucky
South Carolina at Texas
Friday, December 2nd
Auburn at Kansas State
Saturday, December 3rd
Texas Tech at Arkansas
Georgia at Oklahoma State
Mississippi State at Iowa State
Sunday, December 4th
Kansas at Alabama
TCU at LSU
Baylor at Tennessee
Mississippi at West Virginia
Home Sweet Home
This is the 30th season that the Tennessee women's and men's basketball teams have called Thompson-Boling Arena home, and the Lady Vols own an incredible 417-32 mark (.929) in the venue.
The massive facility has an official seating capacity of 21,678.
UT has led the nation in attendance 19 times in the past 25 years, finishing second the past two years after an 11-season run at No. 1.
All-time, the Lady Vols have a 570-56 (.910) home record in games played at Thompson-Boling Arena, Stokely Athletics Center and Alumni Gym.
Broadcast Information
Dave O'Brien (PxP) and Doris Burke will describe the action for the Tennessee-Baylor game on ESPN2.
All of the games included in the SEC Network (SEC Network, SECN+) package and the ESPN package (ESPN, ESPN2, ESPNU) will be available through WatchESPN, accessible online at WatchESPN.com, on smartphones and tablets via the WatchESPN app, and streamed on televisions through Amazon Fire TV, Apple TV, Chromecast, Roku, Xbox 360 or Xbox One to fans who receive their video subscription from an affiliated provider.
Mickey Dearstone will handle the call for the IMG College/Lady Vol Network radio/online broadcast. Airtime is 30 minutes prior to tip-off on network stations.
On-Going Promotions
Lady Vol games on Sundays feature the popular Kids' Corner. Located on the concourse at Gate F, the Kid's Corner is better than ever. Enjoy face painting, the Big Orange Prize Wheel, visits from Smokey and cheerleaders, arts and crafts, and more free fun.
Purchase the NEW Sink-A-3 Deal and receive a 100-Level ticket and a concession meal! The Sink-a-3 Deal is perfect for Lady Vol fans and families looking for a great view in 100-level seating and a great value. For $24.00, you receive a 100-level ticket and $11 concessions voucher. Minimum purchase of 3 REQUIRED.
Additional reserved seats without concession vouchers may be purchased for $20.00 each. Concession vouchers will be packaged with tickets. Mail and Will Call delivery options only.
To purchase tickets, fans may go to www.AllVols.com or call the UT Athletics Ticket Office at 865.656.1200.
UT-BU Series Notes
This marks the eighth meeting between Tennessee and Baylor and the fifth regular-season game between the programs.
Tennessee owns a 2-5 record vs. Baylor, with the teams standing 1-1 in Knoxville.
The teams are meeting for the first time since 2012, however, when Brittney Griner-led #3/3 Baylor took care of the Lady Vols in Waco, 76-53, in the 10th game of the Holly Warlick era.
The series began on March 28th, 2004, when the teams met in the Midwest Regional semifinal in Norman, OK, and UT escaped with a 71-69 victory.
Baylor has claimed the last five meetings in the series, taking two from Tennessee in 2011-12 and another in 2012-13.
These programs have combined for 10 NCAA titles, with Tennessee winning in 1987, 1989, 1991, 1996, 1997, 1998, 2007 and 2008, and Baylor claiming the hardware in 2004-05 and 2011-12.
The Lady Bears picked up that second title and went 40-0 after beating UT, 77-58, along the way in the NCAA Elite Eight in Des Moines, Iowa, on March 26th, 2012. That turned out to be the final contest of Pat Summitt's legendary coaching career.
The Last Meeting Between UT and BU
Third-ranked Baylor raced out to a 17-0 lead and ended Tennessee's seven-game win streak with a 76-53 victory on December 18th, 2012.
Baylor moved to 9-1 overall, as Brittney Griner tallied 17 points and grabbed 12 rebounds. Kimetria Hayden netted 16 points. Brooklyn Pope corralled a game-best 16 rebounds to go along with 11 points.
Tennessee (7-2) was led by Meighan Simmons, who scored 16 points. Kamiko Williams had a season-high 15 points, two off her career high of 17. Williams posted her first career double-double with a career-high 10 rebounds.
Tennessee played without 6-3 center Isabelle Harrison, who was sidelined with a sprained ankle.
The loss of 23 points equaled the eighth-largest in school history, while the 25-point halftime deficit ranks as the highest in UT annals.
Lady Vol Junior Trio Leading the Way
Tennessee has been paced by its junior trio of 6-foot-6 center Mercedes Russell, 6-1 guard Diamond DeShields and 6-2 forward Jaime Nared.
Those three players are the team's top scorers and rebounders through six games, and they have combined for nine double-doubles.
A preseason All-SEC Second Team pick, Mercedes Russell is having a breakout season, averaging nearly a double-double.
Her numbers after five games include a team-leading 17.2 ppg. and 8.8 rpg. while hitting 54 percent on field goals and 73 percent on free throws.
Russell has notched double-doubles in four of her first six games this season to give her 15 for her career.
In her first two seasons of play, Russell had only four games of 15 or more points. She has 15 or more points in all six games this season (17/18/15/19/17/16).
A preseason All-SEC First Team selection, DeShields is a do-it-all player who is averaging 15.0 points per game to rank second on the team. She paces the Lady Vols in assists (4.3) and blocks (1.7), and is third in steals (1.3) and rebounding (7.2). She is shooting 45% from the field, 35% on threes and 75% from the charity stripe.
DeShields has scored 15 or more points in three of the past four games and has recorded a pair of double-doubles to match her total of a year ago.
DeShields has dished out five or more assists in four of six games thus far.
Nared is averaging 12.3 points and 8.3 rebounds while shooting 94 percent from the free throw line (No. 1 in the SEC).
Nared already has two of the top scoring efforts of her career in her first five games this season with 19 vs. James Madison and 18 vs. Penn State.
Nared has had double-doubles in her past three games, tallying 18 points and 11 rebounds vs. Penn State, 11 points and 10 boards vs. Virginia Tech and 16 points and 10 rebounds vs. Tennessee State.
It marked the first time since early in 2015-16 she has strung together consecutive games scoring in double figures since doing so vs. Stetson (12), Missouri (13) and Florida (10).
DeShields, Russell on Watch Lists
Juniors Diamond DeShields and Mercedes Russell have earned spots on preseason watch lists.
DeShields was included in both the Wade and Naismith Trophy Watch Lists. It marked DeShields' third season being on a Naismith list and second straight season on the Wade list.
Russell was named to the Naismith Trophy Watch List. It was her first time being named to any collegiate watch list.
Lady Vols Roll Past Tennessee State
Junior Jaime Nared recorded her third consecutive double-double, as No. 22/25 Tennessee defeated Tennessee State, 86-36, on Wednesday night at Thompson-Boling Arena.
Nared scored 16 points to go along with 10 rebounds, three steals and two assists on the night. Redshirt junior Diamond DeShields posted her second double-double of the season, totaling 15 points, 10 rebounds, three assists, three blocks and two steals.
A strong defensive outing by Tennessee (4-2) helped the Lady Vols roll past the Lady Tigers (1-5) in front of a home crowd of 7,845. TSU was held to 20 percent (13-of-65) shooting on the night and no Tiger reached double digits in scoring. UT finished with 14 steals and 10 blocks in the game.
Several Lady Vols posted notable performances on the night. Redshirt junior Mercedes Russell dropped 16 points on 7-of-8 shooting to go along with four blocks and four rebounds.
Senior Schaquilla Nunn, junior Alexa Middleton and junior Kortney Dunbar all narrowly missed double-doubles. Nunn grabbed 15 rebounds and scored eight points. She also had two assists, two blocks and a steal.
Middleton tied her career high in assists with 11, while also notching nine points, four rebounds and four steals. Dunbar had 13 points, nine rebounds and a steal.
A Glance at the Lady Bears
Baylor enters with a 9-1 record after taking care of Abilene Christian on Thursday night, 79-34.
The Lady Bears have won six straight after suffering their only loss at UConn on November 17th, 72-61.
That contest was BU's only other true road game this season.
Baylor has quality wins over #10/9 UCLA (84-70), #15/14 DePaul (104-72) and #9/10 Ohio State (85-68).
The Bears return 10 letterwinners, including four starters from last year's 36-2 Elite Eight squad.
Baylor is coached by Kim Mulkey, who is 481-92 in her 17th season.
Baylor Wins 46th-Straight Home Game
Led by Nina Davis with 18 points and sophomore post Kalani Brown with a double-double (15 points, 11 rebounds), the fourth-ranked Lady Bears (8-1) claimed their 46th-straight victory at home in a 79-34 rout of Abilene Christian on Thursday night in Waco.
After jumping out to a 14-3 lead in the first six minutes, the Lady Bears saw it whittled to 19-12 going into the second quarter. And the Wildcats (3-4) still had it within single digits at 25-17 when Sydney Shelstead drained a 3-pointer with about 5 ½ minutes left in the half.
The smaller Wildcats were no match for the Lady Bears' front line rotation that includes the 6-7 Brown, 6-4 sophomore Beatrice Mompremier, the 6-3 Khadijiah Cave and 6-4 freshman Lauren Cox. Baylor dominated points in the paint, 54-14, and finished with a 40-29 rebounding advantage.
Cave added 12 points, while Cox and senior guard Alexis Prince had seven points apiece. Shelstead, ACU's tallest starter at 6-1, led the Wildcats with nine points and seven boards but also had six of her team's 20 turnovers.
What's Next for UT Lady Vols
After facing Baylor, the Lady Vols tackle finals before heading back on the road on December 11th to face #14/15 Texas.
The Lady Vols then return home to host Appalachian State, #11/11 Stanford, Troy, UNCW and #17/20 Kentucky from December 14th to January 1st.
After matching up with the Lady Vols, Baylor returns home to host Texas State on Tuesday night.